Hogs: Beanum tired of losing, teams w/Ledbetter as formidable D-ends; more notes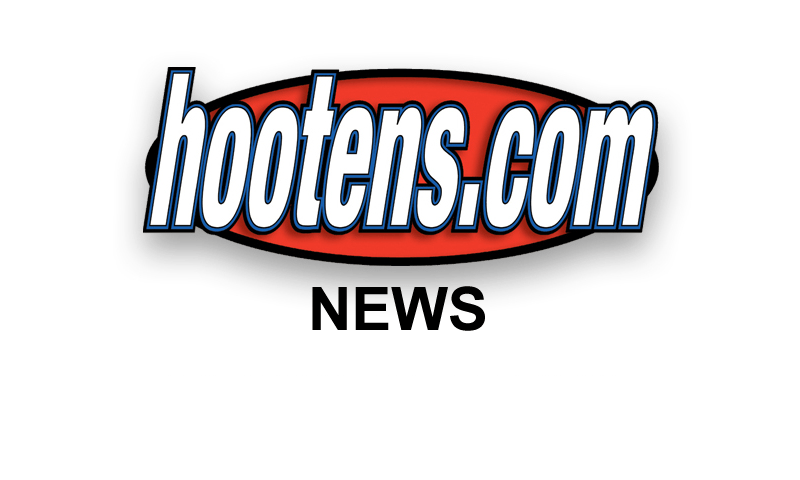 | | |
| --- | --- |
| | |
| | Soph DE TEVIN BEANUM |
FAYETTEVILLE - Resolved, encouraged and fed up describe Tevin Beanum as he prepares to start Saturday night against Tennessee

Arkansas' third-year sophomore defensive end from Forrest City resolves that the Razorbacks (1-3) will fortify their wills to win, are encouraged by how close they came to winning last week's overtime loss to Texas A&M, and are fed up with losing to extend their-three-game losing skid at Tennessee.


Arkansas takes on Tennessee at 6 p.m. Saturday on ESPN2 at Neyland Stadium in Knoxville, Tenn.

"Eventually you have enough of losing," Beanum said Wednesday night after practice. "As a team and as an individual, you have got to get to that point where 'I need to change something. There is something I have got to change.' I feel like there were some changes last week and there was improvement in how we did things and how we performed."

CHANGING ENDS CHANGED DEFENSE
One change involved Beanum

Junior college transfer Jeremiah Ledbetter supplanted Beanum at one end just before the season-opener, but Beanum started at the other end last week ahead of JaMichael Winston against Texas A&M.

Beanum made four tackles, including sharing a sack with tackle Mitch Loewen, while Ledbetter also made four tackles, two behind the line.

Neither Arkansas coach Bret Bielema nor defensive line coach Rory Segrest were surprised.

"They had been by far our most productive defensive ends through the first three games," Bielema said Monday. "So that's why we went with that start."

Segrest concurred Wednesday.

"They have been making plays on the edge, and to have one of them sitting on the sideline while the other one was playing just didn't make any sense." Segrest said. "We wanted to get both of those out there and get that playmaking ability, and that's what we did."

LITERALLY BIG CHALLENGES
They applied simultaneous pass-rush pressure on Texas A&M quarterback Kyle Allen and will start again against Tennessee though Winston and junior backup end Deatrich Wise should play a lot. The Vols' big line blocks for running back Jalen Hurd (6-4, 240) and big (6-3, 216) quarterback Joshua Dobbs.

Segrest likes the rotation but certainly believes 280-pounders Beanum and Ledbetter are big enough for starters.

"Tevin is a really powerful guy," Segrest said. "Between him and JaMichael at that spot and probably having Deatrich at the other end behind Led we've got some guys we feel can hold up pretty well in the run game."
| | |
| --- | --- |
| | |
| Jr DE JEREMIAH LEDBETTER | |
Beanum likes his pairing with Ledbetter and appreciates that team captain Winston helped him adjust to switching ends.

"I think it went fine," Beanum said. "He (Ledbetter) is a high-energy guy so I just was trying to match the same energy. We were just getting after the quarterback. It was a little different playing a different position, trying to come and fill it out. But working with Coach Segrest and working with JaMichael - he helped me get a good grasp on it before the game."

They'll have their hands full trying to grasp Hurd, and especially Dobbs, the one-man gang leading the Vols in passing, rushing, and even receiving. He caught a 58-yard throwback pass last week in the Vols' 28-27 SEC loss at Florida.

"He is a versatile guy," Beanum said. "We have got to contain him and affect the quarterback, especially on passes. When he is the runner we have to be able to be there in a smart swarm. He is a hell of a player so you might miss a tackle. We need to have each other's back and play like brothers out there and swarm out there."

Arkansas has faced scrambling QBs like Texas Tech's Patrick Mahomes, but Dobbs isn't just a scrambler.

"He's a totally different quarterback all around," Segrest said. "With him they use him more as a third back in the backfield. They call some plays directing him to run it whether it's a counter or a quarterback draw or whatever they have there."

Hurd seems built like a power fullback playing tailback, but fullbacks don't run it 86 times in four games and average 4.7 yards a pop like Hurd does.

"He has great speed for his size," Segrest said. "He's a guy that while he is powerful and can run through some arm tackles and that sort of thing, he can also pull away once you get on the edge. So we have to make sure we keep him penned in."

Beanum said it's a big challenge, but noted Arkansas has a big line with DeMarcus Hodge and Taiwan Johnson at the tackles.

"Him (Dobbs) and his running back are pretty big," Beanum said. "Coach Segrest says one thing that stops big backs is being hit by a big D-lineman."




"