Hogs open competition for kicking duties; injury report; Bielema in national spotlight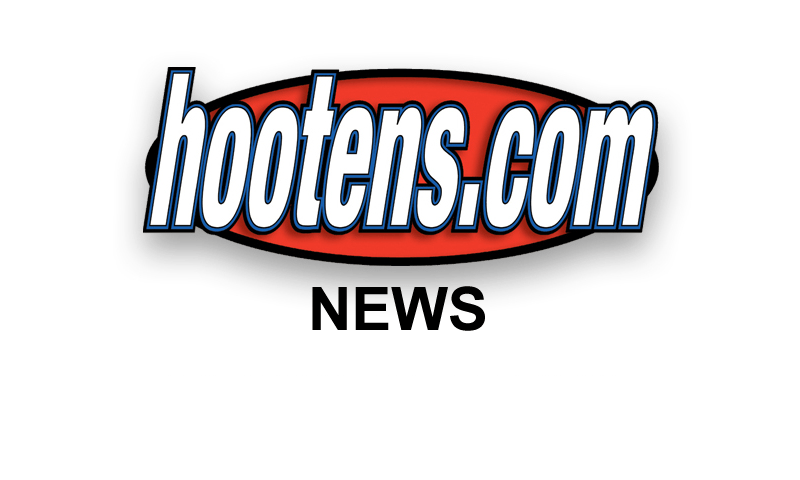 | | |
| --- | --- |
| | |
| | Sr PK JOHN HENSON |
FAYETTEVILLE - For this bye week, Arkansas second-teamers become first-teamers and vice versa, the place-kicking job becomes "opened up for competition," and when he's not coaching, Bret Bielema will be recruiting, including on CBS national TV.

Bielema's Razorbacks (3-2, 0-2 in the SEC West) are still raw after a heartbreaking 35-28 overtime loss to No. 6 Texas A&M that Arkansas led 28-14 at the fourth quarter's outset. The Hogs don't play again until Oct. 11, hosting No. 3 Alabama at Reynolds Razorback Stadium.

Bielema recruited Sunday and Monday and returned Tuesday just in time for his noon press conference. He supervises practice Tuesday through Thursday, flies on the school plane to recruit Thursday and Friday, winds up Saturday in New York at CBS in studio college football analyst (Alabama at Ole Miss SEC game), then returns to Fayetteville to launch Alabama game-week preparations.

Of course, Bielema can't actually recruit on CBS, but he said the CBS invitation to analyze Saturday's college games "presented an unbelievable opportunity for exposure for our program."

"It doesn't have anything to do with me," Bielema said. "I've probably got more of a face for radio."

A reporter informed Bielema that Auburn coach Gus Malzahn had done the CBS in studio gig during an Auburn off week and was able to devote off-air time to get prep and scouting work done for his Tigers.

"Yeah, I'll do it just like Gus," Bielema said with a wry smile. "You like that one don't you?"

Bielema said he can watch video of his team and Alabama on his laptop during recruiting trips and off time Saturday at CBS.

ON TWOS AS ONES
Bielema, for Tuesday's "intense" closed practice and the "get after it" practice Wednesday, said he reverses the increased reps time normally bestowed on the first-teamers and gives the second units the bulk of the reps.

First-team running backs Alex Collins (86 carries for 621 yards and six TDs) and Jonathan Williams (66 carries for 486 yards and TDs) will use the week to refresh and practice in green no-contact jerseys, Bielema said.

FREAKISHLY INJURED
The bye week should allow freshman starting cornerback Henre Toliver and sophomore receiver Drew Morgan time to recover from freakish injuries, Bielema said Tuesday.

Toliver's eye injury came from one of his own and sidelined him the remainder of the A&M


"Henre Toliver got hit by a football we (Arkansas quarterback Brandon Allen) threw during the first quarter that came out of bounds and hit Henre straight in the eye," Bielema said. "So we lost him to friendly fire."

Toliver should be OK by the Alabama game, Bielema said. The concern was such that Toliver had to clear tests at a Dallas hospital before flying back with the team, Bielema said.

Morgan, during a noncontact drill during the light Thursday practice before the A&M game, "fell down and dislocated his kneecap," Bielema said.

Morgan tried to play against A&M but was ineffective and pulled quickly, Bielema said. Bielema said he anticipates Morgan and ailing senior receiver Demetrius Wilson, withheld from the A&M game, to play against Alabama.

KICKING THIS AROUND
Last February the Razorbacks signed high school All-America place-kicker Cole Hedlund of Argyle, Texas, but have been redshirting Hedlund with senior walk-on John Henson winning the job in August.

Henson missed badly on a 44-yard potential winner in regulation against A&M and missed a 43-yarder against Northern Illinois. Henson now faces "open competition," Bielema said, including Hedlund and walk-ons Adam McFain of Greenwood, winning the kickoff job two games ago, and Lane Saling of Owasso, Okla.

"Obviously last week and then this week causes us to make a further evaluation of what the situation is," Bielema said.

PRACTICE PLANS
Other than the hard practices Tuesday and Wednesday, closed practices with the redshirts and non-varsity reserves scrimmaging, the Razorbacks will have a lighter practice Thursday geared toward working on Alabama. They will use Friday for weights and conditioning while the coaches recruit, then take Saturday off before Sunday's game-week launch.




"