Class 7A - Week 5 - 2014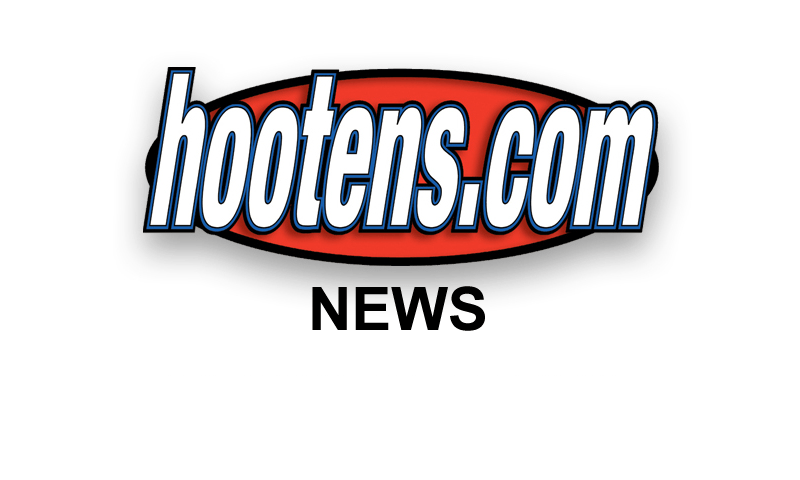 Hootens.com Rankings
Class 7A, Week 5, 2014
Copyright Hooten Publishing, Inc.

1. FS Northside (4-0)
2. Fayetteville (3-1)
3. Conway (4-0)
4. North LR (3-1)
5. Cabot (2-2)
6. FS Southside (3-1)
7. Bentonville (0-4)
8. Springdale Har-Ber (1-3)
9. Bryant (3-0-1)
10. LR Catholic (2-2)
11. LR Central (2-2)
12. West Memphis (2-2)
13. Rogers Heritage (2-2)
14. Rogers (1-3)
15. Van Buren (2-2)
16. Springdale (0-4)

GAME OF THE WEEK
No. 1 FS Northside at No. 7 Bentonville.
Northside's confidence and ranking are high. The Grizzlies, Hooten's No. 5 in preseason, moves to No. 1 after making plays last Friday in the fourth quarter to win at Fayetteville. "We wouldn't have made those last season," says second-year Grizzly coach Mike Falluer. "Our guys have bought in to what we are doing and you play different when you have confidence in what you're doing."
Winless preseason favorite Bentonville has dropped four games for the first time since 2005 when Coach Barry Lunney's first Tiger team finished 3-7. Bentonville's offense continues to search for answers without solid tight ends or speedy receivers and its defensive front misses injured Arkansas State commit Javier Carbonell.
Northside fields the state's top defense led by D-I college prospect defensive ends Daytrieon Dean and Kylin Washington and junior linebacker Deontre Hardwick (team-leading 40 tackles). Running back Justin Curry has 424 yards (4.98 per carry) and seven touchdowns.
Bentonville's Kasey Ford, who guided the Tigers to a state title as a sophomore last season, and Northside's Grant Hood are the West conference's only two full-time returning starters at quarterback. Hood has completed 65 percent of his passes for 375 yards and two TDs with no interceptions this season. Northside runs the ball almost 80 percent of the time. Watch highlights of FS Northside's Week 2 against LR Central here, FS Northside's Week 1 against Pine Bluff here, and Bentonville's Week 1 against Kansas City (Mo.) Rockhurst here.

LAST WEEK
Hootens.com predicted 7 of 11 winners (64 percent) in games involving Class 7A teams. For the season, hootens.com has correctly predicted winners in 40 of 53 games (75 percent).

TV LAND
Hooten's Arkansas Football TV show features the state's top players 10:30 a.m. Saturdays on KATV (ABC Little Rock) and 8:30 a.m. Saturdays on KXNW Channel 34 (Fort Smith/Fayetteville).

WEEK 5 PREDICTIONS (favored teams in ALL CAPS)
7A/6A CENTRAL
Van Buren at CONWAY (20): Conway enjoys a state title contender offense but its defense is susceptible. Van Buren coming off back-to-back blowout loses to Class 5A Farmington and Class 6A Greenwood. Watch highlights of Conway's Week 2 against Jonesboro here
and Conway's Week 1 against Cabot here.
Bryant at LR CATHOLIC (1): Rockets won this matchup 37-19 a year ago and are riding high after road win at Alma 7-6. Watch highlights of Bryant's Week 2 against LR McClellan here.

7A/6A EAST
Mountain Home at NORTH LR (52) (Thurs.): North LR, coming off last week's impressive 41-14 win at Cabot, hands Class 6A Mountain Home its 25th consecutive loss. North LR's win at Cabot likely means a fourth conference title in six years for the Charging Wildcats. Cabot beat North LR twice last season, 48-32 in the regular season and in the playoff semifinals 43-42 in double-overtime. Watch highlights of North LR's Week 4 win over Cabot here.
CABOT (35) at Marion: Class 6A Marion (11-game losing streak) will be good medicine for Cabot, which lost last week to North LR 41-14. Watch highlights of Cabot's Week 4 loss to North LR here and Cabot's Week 1 against Conway here.
JONESBORO (9) at LR Central: Class 6A Jonesboro has defeated Central by an average of 11 points the past two seasons. The Hurricane blew out Mountain Home 59-0 last week, while Central survived Searcy 28-21. Watch highlights of Jonesboro's Week 2 against Conway here and LR Central's Week 2 against FS Northside here.
Searcy at WEST MEMPHIS (1): Class 6A Searcy has beaten West Memphis the past two years (35-34 in 2013 and 23-15 in 2012). Searcy totaled 391 yards in last week's 28-21 loss to LR Central. West Memphis whipped Marion 41-0. Blue Devil junior QB Kylon Whiting threw three TD passes to three different receivers. Watch highlights of West Memphis's Week 3 loss to Wynne here.

7A WEST
FS NORTHSIDE (4) at Bentonville: See Game of the Week.
Fayetteville at FS SOUTHSIDE (1): Fayetteville has won 10 of the past 11 meetings, but Southside coach Jeff Williams says this is his best tackling team and best secondary in a decade. Southside big-play linebacker Seth Costa made 14 tackles and returned an interception 18 yards for a TD in last week's 10-7 win over Bentonville. Costa made 16 tackles and had an interception return called back by penalty in a 15-10 loss at Greenwood three weeks ago. Fayetteville's big offensive front and University of Arkansas tight end commit C.J. O'Grady continue to play well. Fayetteville passed 33 times and ran it 29 times last week. Purple Dog safety Dre Greenlaw (Arkansas State commit) bolsters a speedy defense. Watch highlights of FS Southside's Hootens.com Kickoff game against Warren here.
Springdale at HAR-BER (35): Cross-town rivals meet for the first time at Har-Ber's new Wildcat Stadium. Har-Ber's three losses were to teams with a combined 15-1 record. Last week Har-Ber's defense held Rogers to 18 yards rushing in the first half. Springdale's best shot for victory comes Nov. 7 at Rogers.
ROGERS (1) at Rogers Heritage: Heritage running back Joey Saucier, who has a scholarship offer from Air Force, has 450 yards rushing over the past two weeks. Rogers' run defense may force Heritage to pass more than it would like.