Class 6A - Week 5 - 2014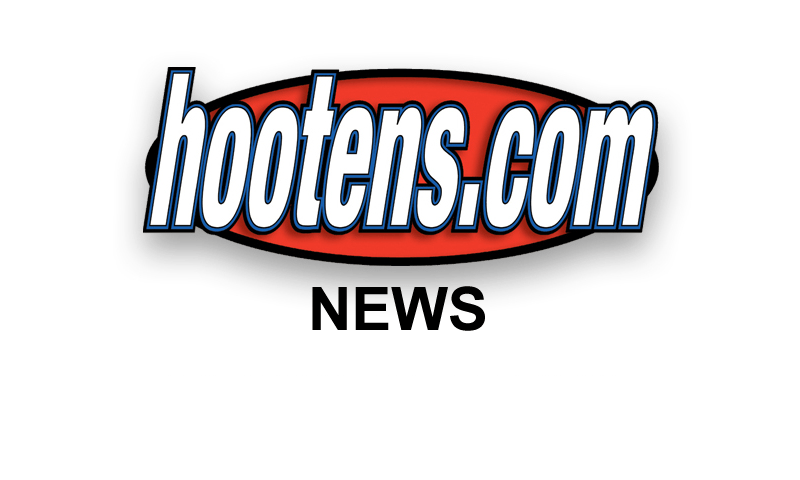 Hootens.com Rankings
Class 6A, Week 5, 2014
Copyright Hooten Publishing, Inc.

1. Greenwood (3-1)
2. Pine Bluff (2-2)
3. El Dorado (3-1)
4. Jonesboro (3-1)
5. Alma (3-1)
6. Benton (3-0-1)
7. Lake Hamilton (3-1)
8. LR Parkview (2-2)
9. Russellville (2-2)
10. Siloam Springs (2-2)
11. Texarkana (2-2)
12. Searcy (1-3)
13. Sheridan (1-3)
14. Marion (0-4)
15. Mountain Home (0-4)
16. LR Hall (0-3-1)

HOOTENS.COM GAME OF THE WEEK
No. 10 Siloam Springs at No. 5 Alma
Both teams lost last week. Siloam Springs surrendered 304 yards rushing in a 45-10 loss to Conway. Three weeks ago, the Panthers produced 418 total yards (235 rushing) in a 47-35 win over Harrison. Senior quarterback Chris Lampton has completed 55 of 99 passes (56 percent) this year for 839 yards and six touchdowns, while rushing 45 times for 241 yards and five TDs. Senior Ricky Hughes leads Siloam Springs with 42 carries for 253 yards (6 yards per carry) and four TDs. Senior Zane Washington has caught 18 passes for 197 yards and two scores. Senior Parker Baldwin averages 23 yards per catch. "They're big up front and very disciplined," Alma coach Doug Loughridge says. "They run their quarterback a lot and they're sound on defense."
Alma fell to Little Rock Catholic last week 7-6. The Airedales missed an extra point and a 31-yard field goal. Alma roughed Catholic's punter late in the fourth quarter, and Catholic ran out the clock. Two weeks ago, the Airedales racked up 555 total yards (322 rushing) in a 53-16 win at Harrison. Senior QB Evan Burris has completed 47 of 67 passes (70 percent) this season for 643 yards and 10 TDs with no interceptions. Alma likes to pound the ball with Burris (36 carries, 185 yards, one TD) and seniors Josh Parker (21 carries, 149 yards, three TDs) and Landon Brigance (26 carries, 51 yards). Senior left tackle Chandler Nicholson, who has missed the last two games with mono, will not play. Alma has won the past four meetings with Siloam Springs by an average of 21 points. Watch highlights of Alma's Hootens.com Kickoff game against Poteau, Okla. here.

HOOTENS TV SHOW
Hooten's Arkansas Football airs 10:30 a.m. on KATV 7 (ABC-Little Rock) and 8:30 a.m. on KXNW (Ch. 34 Fort Smith/Fayetteville) Saturdays this fall. The show features the state's top recruiting prospects. Alma's Tyler Mlaker will be featured as the Arkansas Air Guard Scholar Athlete of the Week.

LAST WEEK
Hootens.com picked 10 of 11 winners (91 percent) in Week 4. For the season, hootens.com has correctly predicted 51 of 57 games (89 percent).

WEEK 5 PREDICTIONS (favored team in CAPS followed by point spread)
7A/6A CENTRAL
Siloam Springs at ALMA (6): See Hootens.com Game of the Week.
Russellville at GREENWOOD (28): Russellville has dropped eight of its past 10 league games, including last week's 34-6 loss at Bryant. Greenwood has beaten the Cyclones 42-7 the past two years.

7A/6A EAST
Mountain Home at NORTH LR (52) (Thurs.): North LR hands Mountain Home its 25th consecutive loss. Watch highlights from North LR's Week 4 win over Cabot here.
CABOT (35) at Marion: Marion (11-game losing streak) will be good medicine for Cabot, which lost last week to North LR 41-14. Watch highlights from Cabot's Week 4 loss to North LR here and Cabot's Week 1 against Conway here.
JONESBORO (9) at LR Central: Jonesboro has defeated Central by an average of 11 points the past two seasons. The Hurricane blew out Mountain Home 59-0 last week, while Central survived Searcy 28-21. Watch highlights from LR Central's Week 2 against FS Northside here and Jonesboro's Week 2 against Conway here.
Searcy at WEST MEMPHIS (1): Searcy has beaten West Memphis the past two years (35-34 in 2013 and 23-15 in 2012). The Lions totaled 391 yards in last week's 28-21 loss to LR Central. Junior TB Luke Dixon ran 37 times for 155 yards and two TDs. West Memphis whipped Marion 41-0. Junior QB Kylon Whiting threw three TD passes to three different receivers. Watch highlights from West Memphis's Week 3 against Wynne here.

6A SOUTH
LR Hall at BENTON (42): Hall has lost 30 of its past 31 games. Benton takes a breather after holding off LR Parkview 28-19 last week.
Watch highlights from Benton's Week 3 against Greenbrier here and Benton's Week 2 against Jacksonville here.
Sheridan at EL DORADO (35): Sheridan has lost seven of its past eight league games. The Yellowjackets have lost 12 turnovers this season. Sheridan's top two linemen, senior offensive tackle Brian Canada and junior defensive end Maleek Caton, are nursing injuries. El Dorado junior QB Kawon Love passed for 91 yards and two TDs and rushed for 66 yards and a score in last week's 38-0 win at LR Hall.
Texarkana at LAKE HAMILTON (12): Texarkana averages 16 points per game. Lake Hamilton senior RB Josh Nazario rushed for 147 yards and four TDs in last week's 56-29 win at Sheridan. Watch highlights from Lake Hamilton's Week 2 against Malvern here.
LR Parkview at PINE BLUFF (14): Parkview used big plays last week to push No. 6 Benton in a 28-19 loss. Sophomore Xavier Roberson returned a punt 67 yards for a TD and caught a 53-yard TD pass from sophomore QB Koilan Jackson. Junior RB Jason Green dashed 64 yards for a score. Pine Bluff outgained Texarkana 411-122 in a 40-14 win. Junior QB Ladarrius Skelton accounted for 225 yards and four TDs. Watch highlights from Pine Bluff's Week 1 against FS Northside here.