Class 6A - Week 3 - 2014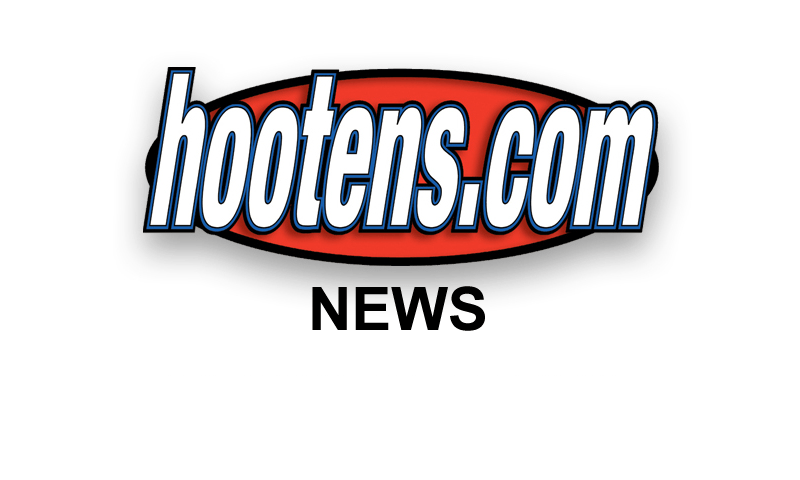 Hootens.com Rankings
Class 6A, Week 3, 2014
Copyright Hooten Publishing, Inc.

1. Greenwood (2-0)
2. Pine Bluff (1-1)
3. El Dorado (1-1)
4. Jonesboro (1-1)
5. Lake Hamilton (2-0)
6. Benton (1-0-1)
7. Russellville (1-1)
8. Alma (2-0)
9. LR Parkview (2-0)
10. Texarkana (2-0)
11. Siloam Springs (1-1)
12. Searcy (1-1)
13. Marion (0-2)
14. Mountain Home (0-2)
15. Sheridan (1-1)
16. LR Hall (0-1-1)

HOOTENS.COM GAME OF THE WEEK
Class 5A No. 4 Batesville at No. 4 Jonesboro
Batesville's passing game and defense have helped it overcome slow starts the past two weeks. Senior quarterback Kenton Crawford threw three touchdown passes in last week's 51-7 win over Searcy. A year ago, he passed for 271 yards and a TD in a 38-31 loss to Jonesboro. Crawford's favorite targets are seniors Justin Gallant and Riley Caraway. Gallant caught three passes for 102 yards and a TD in a 34-6 win Week 1 at Watson Chapel. Last week, Caraway caught six passes for 128 yards and two TDs. Junior tailback Michael Robinson ran 13 times for 116 yards and a TD. "They're solid," Jonesboro coach Randy Coleman says. "They have a great quarterback; big, tall receivers, an attacking defense and good special teams."
Jonesboro has averaged 436 yards offense in a 51-0 win over Valley View and 49-28 loss at Conway. Senior QB Carson Coats directs Jonesboro's hurry-up attack. The Hurricane rushed for 318 yards last week at Conway, and trailed 35-21 late in the third quarter. Senior running back Deavion Binion ran 16 times for 119 yards and a TD. Senior receiver Lamar Haynes caught eight passes for 133 yards and a score. Senior linebacker Aaron Fitts, senior end Jerome McIntosh and senior cornerback Dez Falls lead on defense. Jonesboro has defeated Batesville the past two seasons. "They're a very physical team," Batesville coach Dave King says. "You've got to play every down against them to have an opportunity to win."

HOOTENS TV SHOW
Hooten's Arkansas Football airs 10:30 a.m. on KATV 7 (ABC-Little Rock) and 8:30 a.m. on KXNW (Ch. 34 Fort Smith/Fayetteville) Saturdays this fall. The show features the state's top recruiting prospects.

LAST WEEK
Hootens.com picked 15 of 16 winners (94 percent) in Week 2. For the season, hootens.com has correctly predicted 28 of 30 games (93 percent).

WEEK 3 PREDICTIONS (favored team in CAPS followed by point spread)
7A/6A CENTRAL
ALMA (17) at Harrison: Alma shut out Poteau, Okla., two weeks ago and held Class 7A Springdale to 10 points last week. Harrison playing up in classification for the third straight week. The Goblins gutted Mountain Home 61-21 Week 1 and lost to Siloam Springs 47-35 last week. Harrison totaled 365 yards in last year's 35-24 loss to Alma. Alma scored 14 unanswered points in the fourth quarter. The Airedales have won six straight over Harrison. Watch highlights of Alma's Hootens.com Kickoff game against Poteau, Okla. here.
GREENWOOD (1) at FS Northside: Greenwood has beaten Northside the past two years by an average of 32 points. Greenwood senior QB Reid Wheeler completed 20 of 25 passes for 226 yards and two TDs in last week's 15-10 win over FS Southside. Northside cruised past LR Central in a 32-8 victory. The Grizzlies seized control of the game in the second quarter after junior Noah Bell recovered a muffed punt at the Central 17-yard line. Two plays later, junior RB Luke Bolton ran 8 yards for a score. Watch highlights of FS Northside's Week 2 win at LR Central here and FS Northside's Week 1 against Pine Bluff here.
Pottsville at RUSSELLVILLE (6): Pottsville pounded Morrilton 43-13 last week, rushing for 427 yards. Russellville beat Morrilton 41-21 two weeks ago.
Siloam Springs at CLAREMORE, OKLA. (13): Siloam Springs totaled 418 yards, including 281 rushing, in last week's 47-35 win over Harrison. Senior RB Rickey Hughes ran 17 times for 138 yards and two TDs. Senior QB Chris Lampton accounted for 242 yards and four scores. Claremore edged Rogers 17-14. Rogers beat Siloam Springs 35-21 two weeks ago.

7A/6A EAST
Batesville at JONESBORO (4): See Hootens.com Game of the Week. Watch highlights of Jonesboro's Week 2 loss at Conway here.
Marion at BLYTHEVILLE (6): Marion loses its 10th straight game. The Patriots have surrendered 120 points the past two weeks in losses lost to 5A East members Wynne and Nettleton. Blytheville (2-0), picked by 5A East coaches to finish last, entered the season having lost 13 of its past 14 games.
Mountain Home at NETTLETON (17): Mountain Home fell to Valley View 26-7 last week, its 22nd loss in a row. Nettleton senior QB Jaylin Small threw four TD passes to senior receiver Stanley Wilson in a 56-24 win at Marion.
SEARCY (6) at Morrilton: These teams have split the past four meetings. Searcy looked good two weeks ago in a 53-0 win over Greene County Tech but lost last week at Batesville 51-7. Meanwhile, Morrilton allowed 427 yards rushing in a 43-13 loss at Pottsville and lost to Russellville 42-21 Week 1.

6A SOUTH
Pine Bluff at NORTH LR (7) (Thurs.): Pine Bluff defeated Watson Chapel 45-12 last week after losing six turnovers in a 26-15 loss Week 1 at FS Northside. North LR allowed 255 yards rushing in last week's 43-33 loss at Fayetteville. North LR beat Pine Bluff 35-14 a year ago. Watch highlights of Pine Bluff's Week 1 against FS Northside here.
LR Parkview at LR CATHOLIC (9): Parkview has beaten Mills and LR Fair the past two weeks by a combined 75-0. Catholic defeated Parkview 43-14 Week 9 last year.
Greenbrier at BENTON (21): Benton blasted Jacksonville 66-0 last week. Junior QB Cason Maertens completed 14 of 15 passes for 258 yards and three TDs and ran 2 yards for a score. Senior playmaker Drew Harris returned the opening kickoff 85 yards for a TD. Senior LB Tim Dezort returned a fumble 25 yards for a score and senior safety Stone Paul returned an interception 40 yards for a TD. Benton beat Greenbrier 66-49 a year ago. Watch highlights of Benton's Week 3 win over Greenbrier here and Benton's Week 2 against Jacksonville here.
EL DORADO (18) at Magnolia: El Dorado beat 5A South favorite Camden Fairview 28-21 two weeks ago. Magnolia, picked by 5A South coaches to finish sixth, coming off back-to-back wins for the first time since 2010 (20-8 over Crossett and 20-7 over Monticello).
LR Hall at DUMAS (20): Hall has scored twice in its past four games dating back to last season. Dumas wins for the third time in its past 14 games. Watch highlights of Dumas's Week 1 against Mayflower here.
FS SOUTHSIDE (7) at Lake Hamilton: Class 7A Southside lost last week to Class 6A top-ranked Greenwood 15-10. Greenwood's QB passed for 226 yards. Lake Hamilton beat Class 4A Malvern 34-17. Senior RB Josh Nazario turned a short catch from senior QB Jess Ledbetter into a 35-yard TD and also ran 21 yards for a score. Watch highlights of Lake Hamilton's Week 2 win over Malvern here and FS Southside's Hootens.com Kickoff game against Warren here.
WHITE HALL (4) at Sheridan: White Hall has beaten Sheridan the past two seasons by an average of 21 points. Sheridan lost five turnovers in last week's 40-8 loss at Arkadelphia. Junior LB Chris Wheeler recorded a team-high 11 tackles.
Texarkana at BOSSIER (LA.) PARKWAY (10): Texarkana held Liberty Eylau, Texas, to 144 yards in last week's 16-13 win. Senior CB Kadreus Cheatham intercepted three passes, returning one 27 yards for a TD. Parkway won 13 games last year before losing in the Class 5A championship game.