Class 6A - Week 2 - 2014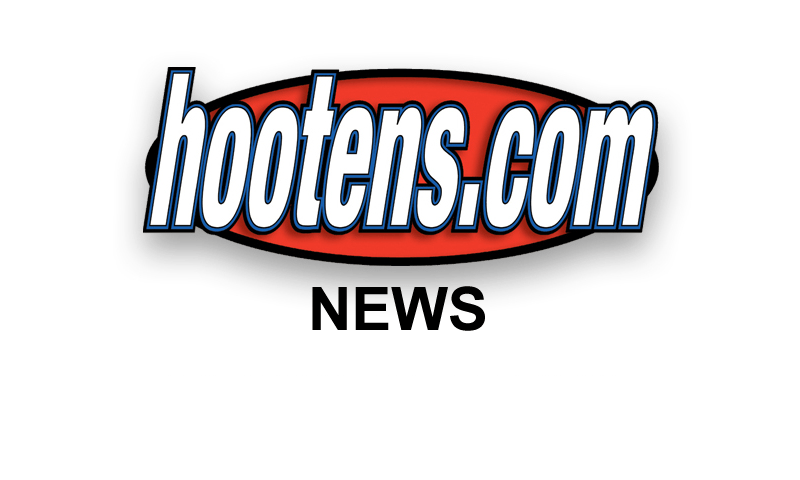 Hootens.com Rankings
Class 6A, Week 2, 2014
Copyright Hooten Publishing, Inc.

1. Greenwood (1-0)
2. Pine Bluff (0-1)
3. El Dorado (1-0)
4. Jonesboro (1-0)
5. Lake Hamilton (1-0)
6. Benton (0-0-1)
7. Russellville (1-0)
8. Alma (1-0)
9. LR Parkview (1-0)
10. Texarkana (1-0)
11. Siloam Springs (0-1)
12. Searcy (1-0)
13. Marion (0-1)
14. Mountain Home (0-1)
15. Sheridan (1-0)
16. LR Hall (0-0-1)

HOOTENS.COM GAME OF THE WEEK
Class 7A No. 9 Fort Smith Southside at No. 1 Greenwood
Southside edged Class 4A No. 1 Warren 29-22 last week during Hootens.com Kickoff Week. Junior quarterback Cooper Johnson sparked the Rebels after taking over in the second half. He rushed 17 times for 89 yards and threw two touchdown passes. Johnson led Southside on an 11-play, 77-yard drive to win the game, finding senior Andrew Barley for a 4-yard TD pass with 31 seconds left. Senior cornerback Juwuan Campbell was ejected and will not play this week. Southside will try to ball-control Greenwood with its size, depth and physical running game. And on defense, the Rebels make it difficult for offenses to adjust to their multiple fronts and coverages.
Greenwood, winners in 51 of its past 52 games, has beaten Southside the past two seasons. Senior playmaker Kevin Jones kicked a 23-yard field goal with two seconds left in last year's 45-42 win. A week ago, the Bulldogs eventually blew out Springdale 56-26, generating 515 total yards. Senior QB Reid Wheeler completed 14 of 19 passes for 175 yards and a TD. Junior running back Jordan Green rushed for 157 yards and two scores, including a 74-yarder. Junior receiver Garrett Collins caught four passes for 154 yards and two TDs. Junior noseguard Gunnar White forced a second-quarter fumble that went into the end zone, shifting momentum in Greenwood's favor the rest of the night. All-state senior tackle Korban Waldemar and junior linebacker Grant Morgan played well. Watch highlights of FS Southside's Hootens.com Kickoff Week game against Warren here.

HOOTENS TV SHOW
Hooten's Arkansas Football airs 10:30 a.m. on KATV 7 (ABC-Little Rock) and 8:30 a.m. on KXNW (Ch. 34 Fort Smith/Fayetteville) Saturdays this fall. The show features the state's top recruiting prospects.

LAST WEEK
Hootens.com correctly picked 13 of 14 games (93 percent) involving 6A teams.

WEEK 2 PREDICTIONS (favored team in CAPS followed by point spread)
7A/6A CENTRAL
FS Southside at GREENWOOD (8): See Hootens.com Game of the Week.
ALMA (10) at Springdale: Alma pounded Poteau, Okla. 28-0 last week during Hootens.com Kickoff Week. Senior QB Evan Burris accounted for 189 yards and three TDs. Senior RB/LB Curtis Lloyd ran 1 yard for a TD and intercepted a pass. Springdale gave up 515 yards in a 56-26 loss to top-ranked Greenwood. Watch highlights of Alma's Hootens.com Kickoff week against Poteau, Okla. here.
Russellville at HERITAGE (3): Russellville beat Morrilton 42-21 last week. Senior Tony Jones returned a kickoff 85 yards and a punt 88 yards for TDs. Sophomore QB Michael Mullen threw a 69-yard TD pass to senior Co-Chese Temple-Laws. Senior Kentrell Scott ran the ball well. Heritage coming off a tough 18-13 loss to Olathe North, Kansas. The War Eagles led 13-12 with 1:53 left before losing a fumble at their 20-yard line. Olathe scored three plays later. Heritage has lost six of its past eight games.
Harrison at SILOAM SPRINGS (2): Siloam Springs had no answer for Rogers fullback Bryan Grigsby (32 carries, 446 yards and five TDs) in last week's 35-21 loss. This week, the Panthers face pass-happy Harrison, which beat Mountain Home 61-21. Harrison senior QB Brock Humphrey completed 25 of 35 passes for 436 yards and seven TDs.

7A/6A EAST
Jonesboro at CONWAY (15): Conway beat Jonesboro 33-14 a year ago. Jonesboro easily handled Valley View last week 51-0. Meanwhile, Conway survived Cabot 24-22. Conway junior QB Breylin Smith completed 12 of 20 passes for 244 yards and two TDs. Watch highlights of Conway's Week 2 win over Jonesboro here and Week 1 against Cabot here.
NETTLETON (6) at Marion: Newport beat Nettleton 46-31 last week, while Marion fell to Wynne 64-7. Marion has lost eight straight games.
VALLEY VIEW (1) at Mountain Home: Both teams coming off blowout losses last week in coaching debuts for Valley View's Sean Cockrell and Mountain Home's David Joyce. Jonesboro beat Valley View 51-0, while Mountain Home lost to Harrison 61-21. Mountain Home has lost 21 games in a row.
Searcy at BATESVILLE (7): Searcy smoked Greene County Tech 53-0 last week, while Batesville blasted Watson Chapel 34-6. Searcy junior TB Luke Dixon ran 10 times for 125 yards and a TD. Senior end Jordan Slaughter recorded four solo tackles, two sacks, two tackles for loss, three QB hurries and a pass breakup. Batesville has beaten Searcy nine of the past 10 seasons, including 48-14 a year ago.

6A SOUTH
MALVERN (6) at Lake Hamilton: See Hootens.com Class 4A Game of the Week. Malvern beat Glen Rose 38-0 last week. Lake Hamilton junior Ethan Johnson kicked a 20-yard field goal with 28 seconds left in a 27-26 win at Hot Springs. Watch highlights of Lake Hamilton's Week 2 win over Malvern here.
Jacksonville at BENTON (21): Jacksonville lost to Maumelle 9-7 last week on a last-second field goal. Benton tied Bryant 14-14, avoiding a ninth straight loss in the series. Benton senior safety Stone Paul intercepted a pass with 1:37 left to give the Panthers a chance to win. Senior RB Drew Harris ran 6 yards for a TD. Junior QB Cason Maertens thew a 14-yard TD pass to senior Casey Green. Bryant did not cross the Benton 40-yard line in the second half. Benton has defeated Jacksonville the past three seasons, including 31-21 a year ago.
Watch highlights of Benton's Week 2 win over Jacksonville here.
El Dorado vs. SHREVEPORT (LA.) BYRD (7): Kickoff scheduled for 8:30 at Independence Stadium in Shreveport. El Dorado held off Camden Fairview in last week's 28-21 victory. Junior QB Kawon Love accounted for all four scores, rushing for 63 yards and two TDs. Senior LB Senica Miller gathered a team-high 14 tackles. Byrd (2-0) lost by one point in last year's Louisiana big-school state championship game.
LR Hall at MILLS (18): Hall senior QB Joe Holly threw a TD pass to senior Melvin Walker in last week's 6-6 tie with North Pulaski. Mills lost to Parkview 25-0. Mills beat Hall 36-8 in 2013.
LR PARKVIEW (28) at LR Fair: Parkview hands Fair its 12th straight loss. The Patriots beat Mills 25-0 last week, while Fair lost to Class 4A Subiaco Academy 41-6.
Watson Chapel at PINE BLUFF (21): Both teams coming off losses last week. Batesville beat Watson Chapel 34-6, while Pine Bluff lost six turnovers in a 26-15 loss at Class 7A FS Northside. Pine Bluff junior QB Ladarrius Skelton passed for 224 yards and rushed for 99 yards. The Zebras beat Watson Chapel 24-15 a year ago. Watch highlights of Pine Bluff's week 1 against FS Northside here.
Sheridan at ARKADELPHIA (10): Sheridan junior FB Eli Anderson (82 yards) and junior RBs Brockton Brown (67 yards, three TDs) and Camden Blair (92 yards, one TD) paced the Yellowjackets in last week's 33-12 win over LR McClellan. Junior Jacob Atnip and senior Teddy Hughes played well on the offensive line. Junior LB Chris Wheeler recorded 10 tackles and two TFLs. Sophomore Lucas Seller stood out on the defensive line, racking up eight tackles and a fumble recovery. Arkadelphia defeated Stuttgart 42-13. The Badgers beat Sheridan 56-6 a year ago.
Liberty-Eylau, Texas at TEXARKANA (7): Liberty-Eylau (1-1) has lost four of its past nine games, but the Leopards did beat Mount Pleasant 43-7 last week. Texarkana topped rival Texas High 20-14 in overtime, snapping a 13-game losing streak in the series. Senior RB Andrew Bishop ran 22 times for 91 yards, including a 25-yard TD in overtime.