Class 6A - Week 1 - 2014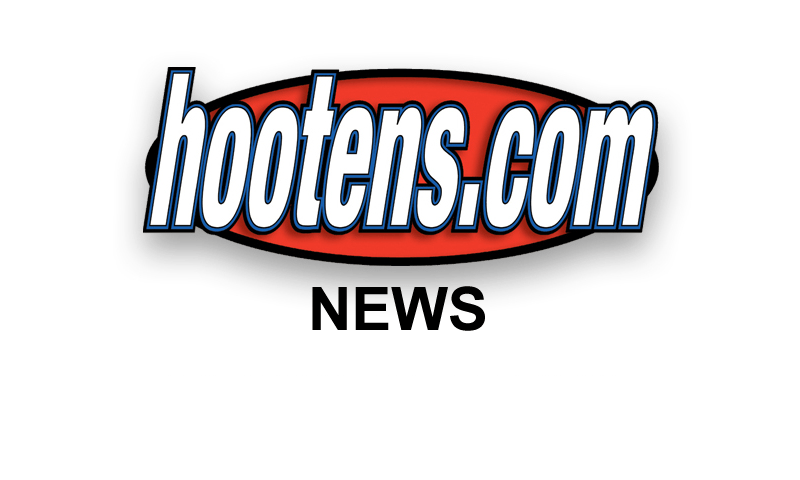 Hootens.com Rankings
Class 6A, Week 1, 2014
Copyright Hooten Publishing, Inc.
1. Greenwood
2. Pine Bluff
3. El Dorado
4. Jonesboro
5. Lake Hamilton
6. Benton
7. Russellville
8. Alma
9. LR Parkview
10. Texarkana
11. Siloam Springs
12. Searcy
13. Marion
14. Mountain Home
15. Sheridan
16. LR Hall
HOOTENS.COM GAME OF THE WEEK
No. 8 Alma vs. Poteau, Okla.
The grand finale in this year's Hootens.com Kickoff Week. Kickoff is scheduled for 7:30 at Mayo-Thompson Stadium in Fort Smith.
Alma won the 5A West and reached the semifinals last fall for the first time since 2004. All-state senior quarterback Evan Burris completed 117 of 187 passes (63 percent) for 1,692 yards and 18 touchdowns. Senior defensive starters Curtis Lloyd, Landon Brigance and Josh Parker will split time at tailback this fall. Lloyd paced the Airedales in 2013 with 65 tackles at linebacker. Four offensive linemen return, including senior tackles Chandler Nicholson and Dakota Shelton.
Poteau played for the Oklahoma Class 4A state championship a year ago. Third-year coach Greg Werner, a Fort Smith Northside graduate, welcomes back starters at 14 positions, including junior running back Roger Barcheers, who has rushed for 2,803 yards and 25 TDs over the past two seasons. "They're a carbon copy of us," Alma coach Doug Loughridge says. "They're a physical, run-first team with big linemen." Watch highlights of Alma's win over Poteau, Okla. in the Hootens.com Kickoff Classic at Mayo-Thompson Stadium here.
HOOTENS TV SHOW
Hooten's Arkansas Football airs 10:30 a.m. on KATV 7 (ABC-Little Rock) and 8:30 a.m. on KXNW (Ch. 34 Fort Smith/Fayetteville) Saturdays this fall starting Aug. 30. The show features the state's top recruiting prospects.
LAST SEASON
Hootens.com correctly picked 103 of 122 games (84 percent) involving 6A teams.
WEEK 1 PREDICTIONS (favored team in CAPS followed by point spread)
7A/6A CENTRAL
ALMA (9) vs. Poteau, Okla. (Thurs.): See Hootens.com Game of the Week.
GREENWOOD (14) at Springdale: Greenwood has won 50 of its past 51 games. Three offensive linemen return from last year's 12-1 squad, including a pair of three-year starters in senior center Colton Sims (5-11, 255) and senior guard Korban Waldemar (6-0, 280). Springdale returns four offensive linemen, including senior guards Kaleb Wade (6-1, 280) and Adam Thompson (5-11, 250). Senior center Daniel Salas (5-11, 245) emerged this spring as a leader.
Siloam Springs at ROGERS (9): Siloam Springs won two of its past three games last year, including its first playoff victory since 2008. Rogers has beaten Siloam Springs by an average of 19 points the past two seasons.
Morrilton at RUSSELLVILLE (7): Russellville has beaten Morrilton seven of the past eight seasons. The Cyclones lost six of their last 10 games last year after defeating Morrilton 43-28 in the opener. Morrilton went on to claim the Class 5A state championship.
7A/6A EAST
Greene Co. Tech at SEARCY (6): Greene County Tech won just twice last season, its worst mark since going winless in 2007. Junior QB Tyson Bayird, who guided the junior varsity to a perfect 8-0 record, attended the Manning Camp this summer. First-year coach Don Simmons, a 30-year coaching veteran, has coached teams to two state titles and 19 playoff appearances. Searcy junior QB Andrew Neaville took command of the offense this spring. Senior tailback Bernard Lowery and senior receiver Sam Willibey will be key playmakers. Willibey also leads on defense at linebacker.
Mountain Home at HARRISON (8): Mountain Home enters the fall with a 20-game losing streak. First-year coach David Joyce led Colorado Springs (Doherty), Colo., to eight wins in his second season last fall. Doherty won 11 games from 2007-2011. Harrison has won five of the past eight meetings in this series, including last year's 44-7 victory.
JONESBORO (24) vs. Valley View: Jonesboro coach Randy Coleman helped launch Valley View's football program in 2004. The Hurricane return eight starters on defense, including senior end Jerome McIntosh (6-2, 270), senior linebackers Aaron Fitts (team-high 120 tackles in 2013) and Ben Blaske and senior safety John Johninson. Valley View joins the 5A East this year after winning 12 games last fall in Class 4A, reaching the semifinals for the first time in school history.
Marion at WYNNE (7): These teams have split the past four meetings, which have been decided by eight points or less. First-year Marion coach Jed Davis installed the Spread over the summer. Class 5A No. 1 Wynne has won 30 games over the past three years, operating the Spread under Coach Chris Hill. Senior QB and Cincinnati commit Ross Trail returned this spring after starting last year for Olive Branch, Miss.
6A SOUTH
Benton vs. BRYANT (11): Benton chases its first winning season this fall in nine years. First-year defensive coordinator Brad Harris inherits seven returning starters, including senior safety Stone Paul (80 tackles in 2013), senior linebacker Tim Dezort (90 tackles) and senior end Garrett Taylor (35 tackles). Bryant beat Benton 42-28 in last year's annual Salt Bowl. The Hornets held six of their last seven opponents to six points per game. Coach Paul Calley expects this year's defense to be just as good, if not better.
Camden Fairview at EL DORADO (10): Fairview has defeated El Dorado the past two seasons. First-year coach Mike Cox assisted at Fairview, mostly as head junior high coach, for almost two decades before enjoying success at Bearden (61-8 record and two state title game runner-up finishes in five years) and Hamburg (18-15 the past three years). El Dorado started last fall 0-3 before claiming its fourth state title in five years. The Wildcats return seven starters on defense, including senior tackles Earnest Reed (6-4, 270) and Martez Modica (6-2, 255).
Pine Bluff at FS NORTHSIDE (8): Pine Bluff has reached the Class 6A state title game the past two years. The Zebras feature a talented junior class, including dual-threat QB Ladarrius Skelton, tailback Romar Reades, defensive end John Tate and safety David Beasley. Northside won three games last year after a 31-31 tie with Pine Bluff in the opener. The Grizzlies return starters at 19 positions, including senior end and Hog commit Daytrieon Dean and senior noseguard Kylin Washington, who holds a scholarship offer from Arkansas State. Watch highlights of FS Northside's win over Pine Bluff in Week 1 here.
LAKE HAMILTON (17) at Hot Springs: Four of Lake Hamilton's five returning starters on offense are linemen, including All-6A South tackles Josh Graves (6-0, 260) and Hunter Wallace (6-2, 245). Hot Springs features a solid offensive line as well, including seniors Clifford Jackson (6-5, 320), Ricky Wilson (6-3, 240) and Colton Wiggins (5-10, 240).
LR McClellan at SHERIDAN (6): McClellan has won four games over the past two years in Class 5A, including a pair of victories over North Pulaski. Four of Sheridan's six wins in that same timeframe have been over Little Rock schools (two wins over Hall and Fair each).
Texarkana at TEXARKANA, TEXAS (7): Texas high has beaten the Razorbacks by an average of 14 points the past three seasons. Arkansas High (4-6 in 2013) has averaged five wins per year since 2008.
Mills at LR PARKVIEW (1): Mills (9-3 in 2013) reached the Class 5A quarterfinals a year ago. Parkview has won four of the past seven meetings in this series. The talented Patriots join the 6A South this fall after posting a 7-17 record in the 7A/6A Central the past two seasons.
North Pulaski at LR HALL (1): North Pulaski has lost 18 straight games, while Hall carries a 27-game losing streak.