Class 5A - Week 5 - 2014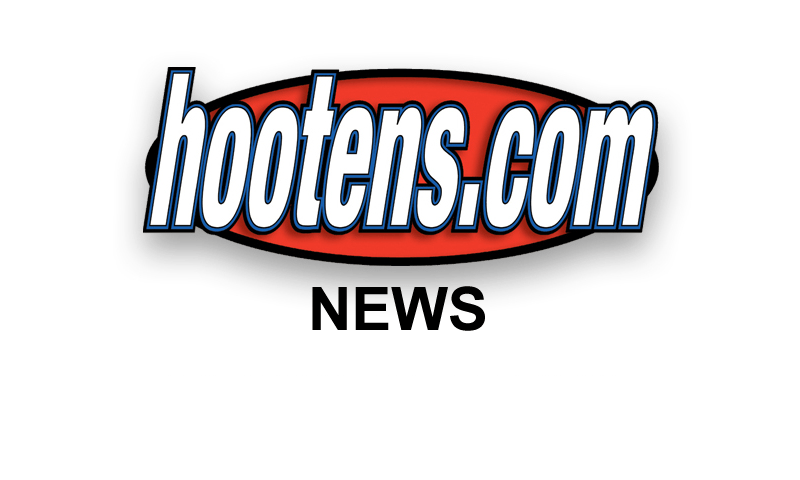 Hootens.com Rankings
Class 5A, Week 5, 2014
Copyright Hooten Publishing, Inc.

1. Wynne (4-0)
2. Pulaski Academy (3-1)
3. Camden Fairview (3-1)
4. Batesville (3-1)
5. Sylvan Hills (4-0)
6. Maumelle (3-0-1)
7. Morrilton (2-2)
8. LR Christian (3-1)
9. White Hall (2-2)
10. Greenbrier (3-1)
11. Magnolia (2-2)
12. Farmington (3-1)
13. Forrest City (2-2)
14. Nettleton (2-2)
15. Hope (2-2)
16. Vilonia (2-2)
17. Blytheville (3-1)
18. Harrison (1-3)
19. Hot Springs (1-3)
20. HS Lakeside (1-3)
21. Mills (1-3)
22. Watson Chapel (0-4)
23. LR McClellan (2-2)
24. Valley View (2-2)
25. Beebe (0-4)
26. Paragould (2-2)
27. Jacksonville (1-3)
28. Greene County Tech (1-3)
29. De Queen (0-4)
30. Clarksville (0-4)
31. LR Fair (0-4)
32. North Pulaski (0-3-1)

HOOTENS.COM GAME OF THE WEEK
No. 3 Camden Fairview at No. 9 White Hall
Camden Fairview has won or tied for six conference titles in the past seven seasons, while White Hall has won two in eight years. Camden Fairview has won three straight games since losing to Class 6A El Dorado 28-21 in the opener. The Cardinals struggled through homecoming last week, extending a 26-20 halftime led into a 25-point win over Hot Springs Lakeside. Senior Kimonte Wilson returned an interception 73 yards for a touchdown and scampered 34 yards for a score. Wilson has 12 carries for 205 yards and two TDs this year, and he's made 18 tackles and notched a pair of defensive scores. Cardinal junior QB Logan Reed has passed for 765 yards and six TDs with five interceptions, while Cornelius Page has 13 catches for 207 yards and a TD in three games. Junior D.J. Franklin has 42 carries for 387 yards (9.2 yards per carry) and five TDs. "They are so fast, you make one mistake and they are gone," White Hall coach Mike Vaughn says.
White Hall counters with a stout defense that has given up seven points the past two weeks. Senior QB Kirk Baugh has passed for more than 800 yards this year. He completed 17 of 31 passes for 189 yards and two TDs and rushed 16 times for 113 yards in last week's 10-point win at Magnolia. Baugh was offered a scholarship by UCA in the summer. "He's our man," Vaughn says. Baugh had a 97-yard TD run negated by a penalty 40 yards behind the play in a 12-0 win at Sheridan Week 3. Senior running back Kendrick Edgerson has played in just two games this season after tearing his ACL in December "and he's day-to-day," the coach says. "He won't be his old self for another three or four months."

TV SHOW
Hooten's Arkansas Football TV show airs 10::30 a.m. Saturdays this fall on KATV 7 (ABC-Little Rock) and at 8:30 a.m. KXNW (Ch. 34 Fort Smith/Fayetteville). The show features the state's top recruiting prospects.

LAST WEEK
Hootens.com correctly predicted 10 of 16 games (63 percent) last week, nailing the point spread of Vilonia by 18 over Clarksville. For the season, HAFR has correctly predicted 76 of 99 games (77 percent).

WEEK 5 PREDICTIONS (favored team in ALL CAPS followed by point spread)
5A CENTRAL
Jacksonville at BEEBE (1): The winner could get on a roll and make the playoffs. Jacksonville senior Lamont Gause ran for 157 yards and two TDs in last week's 42-0 win at Little Rock Fair. Winless Beebe led LR McClellan 22-14 in the fourth quarter last week, but gave up two late TDs and conversions in an eight-point overtime loss.
SYLVAN HILLS (33) at LR Fair: Sylvan Hills blocked two punts and recovered a fumble early in the first quarter of last week's dominating 42-point win over Mills. Bear senior QB Tra Doss completed five of six passes for 180 yards and three TDs and ran for two TDs. Watch highlights of Sylvan Hills's Week 4 victory over Mills here.
LR McClellan at PULASKI ACADEMY (35): Pulaski Academy trailed LR McClellan 14-7 at halftime two years, the only time the Bruins have trailed a league opponent at halftime in the past three seasons. Bruin sophomore Myles Fells ran eight times for 120 yards in last week's 47-point win at North Pulaski.
North Pulaski at MILLS (14): Mills gained 222 yards last week at Sylvan Hills. Comet senior Calen Peters has scored four TDs the past two weeks. Watch highlights of Mills's Week 4 loss to Sylvan Hills here.

5A EAST
BATESVILLE (25) at Paragould: Batesville hasn't lost to Paragould since 1994 (when the Rams where known as Ridgecrest). Pioneer senior Osvaldo Espericueta kicked a school-record 50-yard field goal in last week's 34-3 win over Nettleton. Batesville senior QB Kenton Crawford threw for 258 yards and two TDs against Nettleton. Watch highlights of Batesville's Week 4 victory over Nettleton here.
Blytheville at NETTLETON (1): Nettleton's 36-point win last season snapped a six-game losing streak in the series. The Raiders hung with Bateville last week, trailing by seven points at halftime. Blytheville finished with just 154 total yards in last week's 35-0 loss to Wynne. Watch highlights of Nettleton's Week 4 loss to Batesville here.
Valley View at FORREST CITY (10): This is the first meeting between these teams. Forrest City has won three straight games. Valley View, still unsettled at the QB spot, beat Paragould 7-0 a week ago when Jagger Cornelius ran 25 yards for a TD late in the first half.
Greene County Tech at WYNNE (35): Greene County Tech sometimes plays well against Wynne, winning by a TD in 2009 and losing by a combined 18 points in 2010-2011. But Wynne has won the past two by a combined 93-23. Wynne was riddled by injuries (from the previous three weeks) and suspensions (from a Friday school fight) last week, but sophomores Jamar Dixon and Melvin Isom combined for three TDs in la mercy-rule win at previously unbeaten Blytheville.

5A SOUTH
CAMDEN FAIRVIEW (9) at White Hall: Hootens.com Class 5A Game of the Week.
De Queen at WATSON CHAPEL (4): A battle of winless teams, and the third time they've met. Watson Chapel has won the previous two seasons by a combined 90-16. De Queen played well in the first half the past two weeks against Ashdown and Hope.
Hot Springs at HOPE (1): It's homecoming in Hope. The Bobcats have won four of the past five in the series, and they've have scored at least six TDs against Hot Springs in half their games the past decade. Hot Springs junior Clarence Floyd accounted for 352 all-purpose yards in last week's 17-point win over Watson Chapel.
MAGNOLIA (2) at HS Lakeside: Magnolia has beaten HS Lakeside seven of the past 10 seasons. Magnolia turned the ball over four times in last week's 10-point loss to White Hall. HS Lakeside trailed Camden Fairview by six points at halftime last week, but lost by 25 points.

5A WEST
Clarksville at MAUMELLE (17): Maumelle has given up just 27 points this season. The Hornets held Harrison to minus-21 yards rushing a week ago. Clarksville led Vilonia 18-15 in the second half last week, but lost by 18 points. The Panthers promoted freshman QB Mason Schucker, who threw two TDs.
Farmington at GREENBRIER (7): Greenbrier led Morrilton by 13 points in the middle of the third quarter last week, but gave up 21 unanswered points. Panther senior QB Will Drewry threw a pair of TDs against Morrilton. Farmington trailed LR Christian 35-26 in the fourth quarter last week before allowing a late TD. Cardinal junior Justice Hobbs ran for 94 yards a week ago.
Harrison at LR CHRISTIAN (8): LR Christian's defense scored two TDs in last week's 16-point win at previously undefeated Farmington. Harrison moved the ball well in last week's 13-point loss to Maumelle, but most drives stalled inside the 20-yard line. Senior QB Brock Humphrey passed for 380 yards and two scores a week ago.
MORRILTON (7) at Vilonia: Both teams started conference play with a wins last week. Vilonia rallied with three late TDs to slip past winless Clarksville 36-18. Likewise, Morrilton rallied past Greenbrier with three late TDs. Devil Dog senior Terrance Minor ran for 187 yards and two scores. Junior QB Jalen Wright ran for 140 yards, but injured his knee in the second half and didn't return. Wright underwent an MRI Monday and his status won't be known until mid-week, Coach Cody McNabb says.