Class 5A - Week 4 - 2014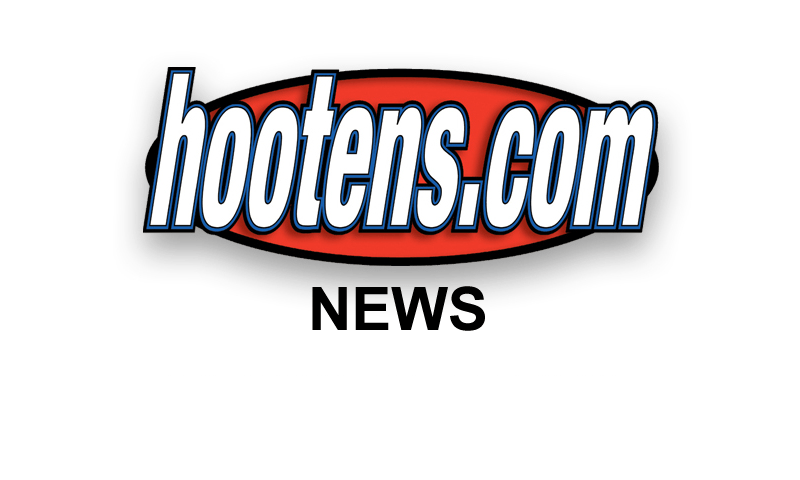 Hootens.com Rankings
Class 5A, Week 4, 2014
Copyright Hooten Publishing, Inc.
1. Wynne (3-0)
2. Pulaski Academy (2-1)
3. Camden Fairview (2-1)
4. Batesville (2-1)
5. Greenbrier (2-1)
6. Sylvan Hills (3-0)
7. Farmington (3-0)
8. Maumelle (2-0-1)
9. Morrilton (1-2)
10. Magnolia (2-1)
11. LR Christian (2-1)
12. White Hall (1-2)
13. Forrest City (1-2)
14. Nettleton (2-1)
15. Harrison (1-2)
16. Hope (1-2)
17. Blytheville (3-0)
18. Watson Chapel (0-3)
19. Vilonia (1-2)
20. Mills (1-2)
21. HS Lakeside (1-2)
22. Beebe (0-3)
23. Hot Springs (0-3)
24. Paragould (2-1)
25. LR McClellan (1-2)
26. Greene County Tech (1-2)
27. Valley View (1-2)
28. Jacksonville (0-3)
29. Clarksville (0-3)
30. De Queen (0-3)
31. LR Fair (0-3)
32. North Pulaski (0-3)

HOOTENS.COM GAME OF THE WEEK
No. 5 Greenbrier at No. 9 Morrilton
Morrilton's 28-point win at Greenbrier in Week 6 last season catapulted the Devil Dogs to nine straight wins and a state title. But youthful Morrilton (only six returning starters) lost their opening two games by a combined 85-34 in 2014 before rallying past Class 6A Searcy 35-28 a week ago. Morrilton senior Terrance Minor ran 22 times for 274 yards and three TDS against Searcy, while QB Jalen Wright rushed for 143 yards and two TDs. "Our offensive line is improving," Morrilton coach Cody McNabb says. "Maybe we grew up in the second half last week. At least we overcame some adversity." The Devil Dogs have surrendered special teams TDs and allowed the opponent's defense to score this year.
Greenbrier started the season 2-0 but lost at Benton last week 52-32. Greenbrier led 14-0 in the first quarter but trailed 38-26 at halftime. The Panthers alternate senior Will Drewry and junior Harold Ross at QB. Drewry completed 14 of 28 passes for 183 yards at Benton. Senior Carson Matthews has rushed for more than 300 yards this season. Matthews lines up at running back and slot receiver. Senior Tyler Bush paces the Panthers in tackles this fall, and senior tackle Sam Colbert anchors both lines. "Benton was big, physical and shut down our running game," Greenbrier coach Randy Tribble says. "We couldn't get anything going on offense." Watch highlights of Greenbrier's Week 3 loss at Benton here.


TV SHOW
Hooten's Arkansas Football TV show airs 10:30 a.m. Saturdays this fall on KATV 7 (ABC-Little Rock) and at 8:30 a.m. KXNW (Ch. 34 Fort Smith/Fayetteville). The show features the state's top recruiting prospects. Clarksville's Hall Frost will be featured as the Arkansas Air Guard Scholar Athlete of the Week.

LAST WEEK
Hootens.com correctly predicted 19 of 25 games (76 percent) last week, nailing the point spread of Forrest City over West Helena. For the season, HAFR has correctly predicted 66 of 83 games (80 percent).

WEEK 4 PREDICTIONS (favored team in ALL CAPS followed by point spread)
5A CENTRAL
BEEBE (1) at LR McClellan: Beebe expects all-state fullback Tripp Smith to return this week. Smith hasn't played this season after severing the tip of his finger in an August weight room accident. The winless Badgers gave up the winning TD in the final minutes the past two weeks. LR McClellan's one-point triumph over Lonoke last week was its first non conference victory since 2009. Watch highlights of LR McClellan's Week 2 against Bryant here.
LR Fair at JACKSONVILLE (2): A battle of winless teams. Jacksonville has scored 16 points this season, while LR Fair has scored eight points. Watch highlights of Jacksonville's Week 2 against Benton here.
Mills at SYLVAN HILLS (11): Sylvan Hills has beaten Mills four of the past six meetings since these teams moved into the same conference in 2008. Bear coach Jim Withrow compiled a 28-44 record in seven years at Mills before taking over at Sylvan Hills in 2007. Sylvan Hills QB Tra Doss ran 10 times for 110 yards and three TDs and completed four of seven passes for 87 yards in last week's 39-point win over Newport. Mills senior Calen Peters ran 21 times for 130 yards and four TDs in last week's 31-point setback to Star City. Watch highlights of Sylvan Hills Week 4 win over Mills here, Mills Week 3 loss to Star City here, and Sylvan Hills's Week 3 win against Newport here.
PULASKI ACADEMY (33) at North Pulaski: This is the third meeting between these teams. Pulaski Academy won the past two years by a combined 104-27. Bruin senior QB Will Hefley passed for 426 yards and four TDS in last week's 29-point win at Warren.
5A EAST
Nettleton at BATESVILLE (10): Nettleton hasn't beaten Batesville since 2000, but the Raiders battled to a stalemate in the second half last season after trailing 21-0 at halftime. Nettleton won two non-conference games for the second time since 2008. Raider junior Joe Frazier ran for 130 yards (more than 300 yards this year) in last week's 27-point win over Mountain Home. Batesville was tied at Class 6A Jonesboro 21-21 at halftime last week but lost by 14 points. Watch highlights of Batesville's Week 4 win over Nettleston here.
WYNNE (17) at Blytheville: Blytheville is off to its best start since 2008, but the Chickasaws haven't beaten Wynne since 2009. Blytheville forced five turnovers and limited Marion to 171 yards in last week's 51-0 victory. Wynne QB Ross Trail completed 15 of 23 passes for 182 yards in last week's 30-point win over Class 7A West Memphis. Watch highlights of Wynne's Week 3 win over West Memphis here.
FORREST CITY (24) at Greene County Tech: Forrest City's three games have been decided by a four points. Forrest City (lost by one point at West Memphis Week 1 and two points to Dollarway Week 2) threw the winning TD pass with 3:15 left in last week's 34-33 decision at West Helena. Greene County Tech QB Tyson Bayird threw three TDs in last week's 24-point win at Kennett, Mo.
PARAGOULD (3) at Valley View: Paragould starts the season 2-1 for the second straight season and the third time since 2009. Valley View has beaten the Rams in non-conference games the past two years by a combined 96-42.
5A SOUTH
HS Lakeside at CAMDEN FAIRVIEW (21): Camden Fairview has beaten the Rams by a combined 162-39 the past four years. HS Lakeside receiver Cody Cockrell caught eight passes for 85 yards and a TD last week at Malvern. Camden Fairview lost five fumbles against Dollarway last week. Watch highlights of HS Lakeside's Hootens.com Kickoff game against Lincoln here.
HOPE (16) at De Queen: Hope trailed rival Prescott by 21 points at halftime last week and lost 58-38. The Bobcats have surrendered at least 500 yards and 50 points this year in losses to Class 4A Nashville and Class 3A Prescott. Bobcat sophomore QB Austin Stubber passed for 389 yards and four TDs against Prescott.
WATSON CHAPEL (3) at Hot Springs: A battle of winless teams, but both have played well at times in the opening three games. Watson Chapel clamped Nashville's running attack last week, but surrendered two long TD passes. Hot Springs QB Anthony Goffigan threw a 29-yard TD pass in last week's 22-point loss to Arkadelphia.
White Hall at MAGNOLIA (1): Magnolia has played well against White Hall the past two years, trailing by a TD with less than a minute left in the first half two years ago. The Panthers now have confidence after starting 2-0 and losing to Class 6A El Dorado last week by nine points. The Panthers trailed by just one point in the fourth quarter. White Hall forced three turnovers and committed just one in last week's 12-0 win at Sheridan.
5A WEST
GREENBRIER (8) at Morrilton: Hootens.com Class 5A Game of the Week.
VILONIA (18) at Clarksville: Double Wing Vilonia converted two trick plays and scored the winning TD on a pass in the final three minutes last week. Winless Clarksville has been outscored 124-28 this season.
LR Christian at FARMINGTON (2): Farmington limited Class 7A Van Buren to 60 yards in the first half of last week's 20-point win. Cardinal QB Brice Waggle completed 15 of 22 passes for 262 yards and four TDs. Little Rock Christian has won two straight after opening the season with a setback at Fountain Lake. Warrior QB Brooks Boshears ran for three TDs and passed for another in last week's 28-point win over Jacksonville.
Maumelle at HARRISON (4): Maumelle scored nine points Week 1 against Jacksonville and kicked just two field goals in last week's 6-6 tie with Fountain Lake. The Hornet D has yielded two TDs this fall. Harrison has scored 15 TDs this fall. Harrison trailed Class 6A Alma by 10 points in the fourth quarter last week, but lost 53-16.