Class 4A - Week 5 - 2014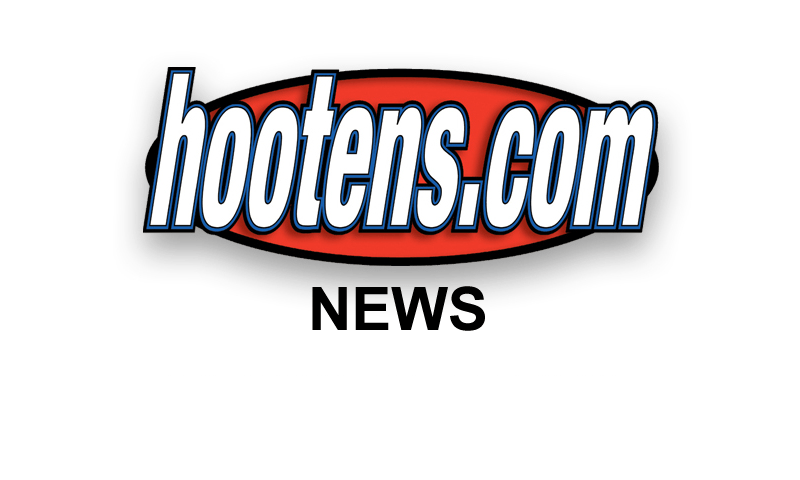 Hootens.com Rankings
Class 4A, Week 5, 2014
Copyright Hooten Publishing, Inc.

1. Warren (2-2)
2. Nashville (4-0)
3. Dollarway (3-1)
4. Star City (4-0)
5. Arkadelphia (3-1)
6. Malvern (3-1)
7. Hamburg (3-1)
8. Dardanelle (4-0)
9. Gosnell (3-0-1)
10. West Helena (2-2)
11. Prairie Grove (2-1)
12. Pottsville (2-2)
13. Newport (2-2)
14. Pulaski Robinson (4-0)
15. Fountain Lake (3-0-1)
16. Pocahontas (4-0)
17. Heber Springs (3-1)
18. Mena (4-0)
19. Dover (4-0)
20. Shiloh Christian (2-2)
21. Clinton (3-1)
22. CAC (3-1)
23. Ashdown (2-2)
24. Highland (2-2)
25. Gravette (3-1)
26. Pea Ridge (4-0)
27. Stuttgart (2-2)
28. Lonoke (1-3)
29. Crossett (2-2)
30. Monticello (2-2)
31. Ozark (1-3)
32. Jonesboro Westside (2-2)
33. Dumas (1-3)
34. Bauxite (2-2)
35. Huntsville (2-2)
36. Berryville (2-2)
37. Subiaco Academy (2-2)
38. Cave City (2-2)
39. DeWitt (1-3)
40. Arkansas Baptist (1-3)
41. Brookland (2-2)
42. Riverview (1-3)
43. Harrisburg (1-3)
44. Lincoln (1-3)
45. Gentry (0-4)
46. Trumann (1-3)
47. Southside Batesville (0-4)
48. Waldron (0-4)

HOOTENS.COM GAME OF THE WEEK
No. 4 Star City at No. 1 Warren
These teams have won or shared eight of the past nine conference titles (Warren owns seven of them). Warren sandwiched losses to Class 7A Fort Smith Southside (in the opener) and to Class 5A No. 2 Pulaski Academy (Week 3) around a two-touchdown victory at Stuttgart. They've struggled to establish an offensive identity and have alternated quarterbacks the past three weeks. Senior receiver Darveon Brown started at QB last week before senior Justin Gorman entered and engineered a pair of game-sealing TD drives in last week's 30-9 victory at Crossett. Senior Kilay Cox ran for 150 yards and two TDs, including a 57-yarder. Junior linebacker D'Angelo McCoy paces Warren with 52 tackles, while senior linemen Lafoy Smith (6-0, 225), Aaron Church (5-10, 210) and Peyton Hargis (5-11, 175) play well up front. "We haven't improved much since Week 1," Warren coach Bo Hembree says. "Our defense and special teams are playing well. But, we need a quarterback to take over. We've got to get some consistency on offense."
Undefeated Star City has won four games by an average of 49-11. The Bulldogs led Monticello by 21 points at halftime last week and cruised to a 48-23 triumph. Junior QB Tye Brown has completed 67 of 108 passes for 965 yards and 12 TDs, and he's rushed for 112 yards and a score. Senior Dajunn Harris carried 12 times for 191 yards and four scores last week against Monticello. Harris has 39 carries for 511 yards and eight TDs this fall. Senior middle linebacker Cody Hampton paces the Bulldogs in tackles. Hampton recorded 12 stops, one interceptions and deflected three passes against Monticello. Noseguard Austin Capps (6-4, 307) averages 10 tackles per game. "We've got to run the ball and limit their possessions," Star City coach Jett Furneaux says. Watch highlights of Star City's Week 3 against Mills here, Star City's Week 1 against Lonoke here, and Warren's Hootens.com Kickoff game against FS Southside here.

TV SHOW
Hooten's Arkansas Football TV show airs 10::30 a.m. Saturdays this fall on KATV 7 (ABC-Little Rock) and at 8:30 a.m. KXNW (Ch. 34 Fort Smith/Fayetteville). The show features the state's top recruiting prospects.

LAST WEEK
Hootens.com correctly predicted 22 of 24 games (92 percent) last week. For the season, HAFR has correctly predicted 133 of 158 games (84 percent), nailing the point spread of Gosnell by 24 over Brookland and Star City by 25 over Monticello.

WEEK 5 PREDICTIONS (favored team in ALL CAPS followed by point spread)
1-4A
Gentry at BERRYVILLE (1): Berryville sophomore QB Jacob Graham ran four times for 78 yards in the first quarter of last week's 29-point loss at Shiloh Christian. But he was injured and didn't return. Gentry played well in last week's 16-point loss to Pea Ridge, but the Pioneers have trouble moving the ball.
PRAIRIE GROVE (10) at Gravette: Prairie Grove rushed for 410 yards in last week's 28-point win over Huntsville, without leading rusher Bobby Catt (ankle sprain). Catt could return this week. Gravette senior Cedric Duarte has rushed for almost 1,000 yards this season. He gained 223 yards in the first half of last week's 35-point win at Lincoln. "Duarte can make a yard out of nothing," Prairie Grove coach Danny Abshier says. "He's hard to tackle."
SHILOH CHRISTIAN (17) at Huntsville: Shiloh Christian senior Matthew Solomon had 203 all-purpose yards and three TDs (two receiving and 85-yard kickoff return) in last week's 29-point win over Berryville, while senior Chandler Smith ran twice for 120 yards and a TD. Huntsville surrendered almost 500 yards last week at Prairie Grove. Watch highlights of Shiloh Christian's Hootens.com Kickoff game against Charleston here.
Lincoln at PEA RIDGE (24): Undefeated Pea Ridge has given up just 34 points this season. Senior QB Seth Brumley ran and passed for TDs in last week's 30-14 victory at Gentry. Lincoln trailed Gravette by 28 points at halftime a week ago. Watch highlights of Lincoln's Hootens.com Kickoff game against HS Lakeside here.

2-4A
WEST HELENA (2) at CAC: West Helena senior Keith Hayes threw three TDs and ran for another in last week's 20-point win over preseason league favorite Newport. CAC's three wins are over teams with a combined record of 4-8. Mustang sophomore QB Noah Evans passed for 239 yards and two TDs in last week's 24-point win at Riverview.
Stuttgart at HEBER SPRINGS (8): Stuttgart leads the overall series 6-2. The Ricebirds have won consecutive games this fall after starting 0-2. The Ricebird's intercepted four passes in last week's 20-point win over Southside Batesville. Heber Springs senior Chandler Marquardt ran for 173 yards and two TDs in last week's 16-point triumph at Lonoke.
Lonoke at NEWPORT (1): Both teams desperate for victories after consecutive losses. Newport has beaten Lonoke four of the past six seasons. Newport trailed West Helena by 12 points at halftime last week and lost by 20 points. Lonoke's D has struggled in the second half of the past two games. Lonoke's Caleb Bailey returned the opening kickoff 97 yards for a TD in last week's 40-24 setback to Heber Springs. Watch highlights of Newport's Week 3 against Sylvan Hills here and Lonoke's Week 1 against Star City here.
RIVERVIEW (3) at Southside Batesville: This is the first meeting of these teams. Southside Batesville started its program in 2006, Riverview started in 2008. Riverview senior Xavier Barrow has rushed for 475 yards and four TDs this season.

3-4A
Brookland at HIGHLAND (25): Highland has scored 95 points the past two weeks, while Brookland has scored 104 this season. Brookland senior QB Drake Rainwater has passed for 252 yards and two TDs and rushed for 351 yards and seven scores this fall. Highland senior WR Avery Johnson scored a school-record six TDs and amassed 270 yards last week in a 22-point win over Jonesboro Westside. Watch highlights of Highland's Week 2 against Clinton here and Highland's Hootens.com Kickoff game against Midland Christian (Texas) here.
Cave City at GOSNELL (20): This is the third meeting between these teams. Gosnell won the past two by a combined 70-35. Pirate QB Dwight Griffin (hand) and running back Carlos Blackman (thigh bruise) didn't play in last week's 24-point win over Brookland.
POCAHONTAS (28) at Harrisburg: This is the first matchup between these teams since Pocahontas won 42-7 in 2001. Undefeated Pocahontas averages 43 points per game, while Harrisburg gives up 33 ppg.
JONESBORO WESTSIDE (21) at Trumann: Trumann hasn't won a conference game since knocking off Jonesboro Westside 49-21 Week 5, 2011. Trumann has scored just 13 points in its three losses this season. Watch highlights of Jonesboro Westside's Week 3 against Cross County here.

4-4A
Arkansas Baptist at POTTSVILLE (28): This is the first meeting between these teams. Pottsville must bounce back after last week's 27-point loss to Dardanelle when the Apaches didn't complete a pass. Arkansas Baptist trailed Pulaski Robinson 13-7 late in the first half last week, but lost by 35 points.
Clinton at DARDANELLE (11): The winner moves into prime contention to win the league title. Undefeated Dardanelle outscores opponents by 34 points a game. Junior Chris Kershner continues making plays (11 catches for 270 yards and four TDs, and four interceptions at safety). Sand Lizard senior QB Kristian Thompson completed seven of eight passes for 120 yards and two TDs and ran for 96 yards and two scores at Pottsville. Clinton has won three straight since losing in the opener to Heber Springs. Watch highlights of Clinton's Week 2 against Highland here.
PULASKI ROBINSON (4) at Dover: A battle of unbeatens. Dover junior Luke Price ran for 140 yards and a TD in last week's 10-point win at Subiaco Academy. Pulaski Robinson senior Hakeem Aldridge ran 14 times for 89 yards and four TDs in last week's mercy-rule win at Arkansas Baptist. Watch highlights of Robinson's Week 1 against Bauxite here.
OZARK (7) at Subiaco Academy: Subiaco Academy moved the ball well but turned it over in last week's 10-point loss to Dover. Trojan QB Kelly Hollis ran for 148 yards and a TD and threw a TD pass last week. Ozark gives up 32 points a game.

7-4A
Waldron at ARKADELPHIA (31): Arkadelphia led Nashville late in the third quarter last week, but lost by 17 points. Waldron hasn't won since Week 7, 2011. Watch highlights of Arkadelphia's Week 4 loss to Nashville here.
ASHDOWN (1) at Bauxite: An opposing coach says Ashdown "can be as good as any team in the conference, but they can lose games if they get down." The Panthers hung with Mena last week, but gave up a TD passes on the final play of the first half and the second play after intermission. Bauxite kept it close but lost at Malvern by 24 points last week. Miner all-purpose player Ben Madison is considered one of the top players in the league. Watch highlights of Bauxite's Week 1 against Robinson here.
NASHVILLE (14) at Fountain Lake: A battle of unbeatens. Nashville can't celebrate too much after last week's come-from-behind win over previously unbeaten Arkadelphia. Scrapper senior LaMichael Pettway scored three TDs (two on defense) a week ago. Pettway has caught 18 passes for 345 yards and 10 TDs this season, while QB Leonard Snell has passed for 694 yards and 14 TDs and rushed for 204 yards and a score. Fountain Lake junior fullback Parker Ross (team-best 568 yards, 11 TDs) and halfback Colby Spoon (26 carries, 142 yards and two TDs) pace the ground-oriented Cobras, while inside linebackers Spoon (33 tackles) and Luis Martinez (25 stops) are the top tacklers. Watch highlights of Nashville's Week 4 win over Arkadelphia here.
MALVERN (4) at Mena: Mena's 21-point triumph last week at Ashdown could help the Bearcats come playoff time. Senior QB Sage Kesterson passed for 356 yards and four TDs and ran for 87 yards, while Jackson Daugherty caught a momentum-changing TD pass on the final play of the first half. Malvern gives up 17 points per game. "Their defense is the fastest we've seen," Mena coach Tim Harper says. Watch highlights of Malvern's Week 2 against Lake Hamilton here.

8-4A
Star City at WARREN (1): Hootens.com Class 4A Game of the Week.
CROSSETT (8) at Dumas: Crossett played well against Warren last week before giving up some big plays in the fourth quarter. Dumas didn't score in last week's 44-point loss at Dollarway. Watch highlights of Dumas's Week 1 against Mayflower here.
DeWitt at DOLLARWAY (35): Dollarway's playmakers continue tuning up for late season showdowns against Hamburg (Week 7), Star City (Week 8) and Warren (Week 10). Senior Keyshawn Williams ran for 164 yards and a score in last week's 44-0 win over Dumas, while senior Henri Murphy caught a TD pass and returned a punt for another. Watch highlights of DeWitt's Hootens.com Kickoff game against Episcopal here.
Monticello at HAMBURG (21): Monticello turned the ball over four times in last week's 25-point loss at Star City. Senior QB Grant Jeffers passed for 268 yards and two TDs, but he was intercepted three times. Hamburg hung 50 points on DeWitt a week ago and averages 40 points weekly.