Class 4A - Week 4 - 2014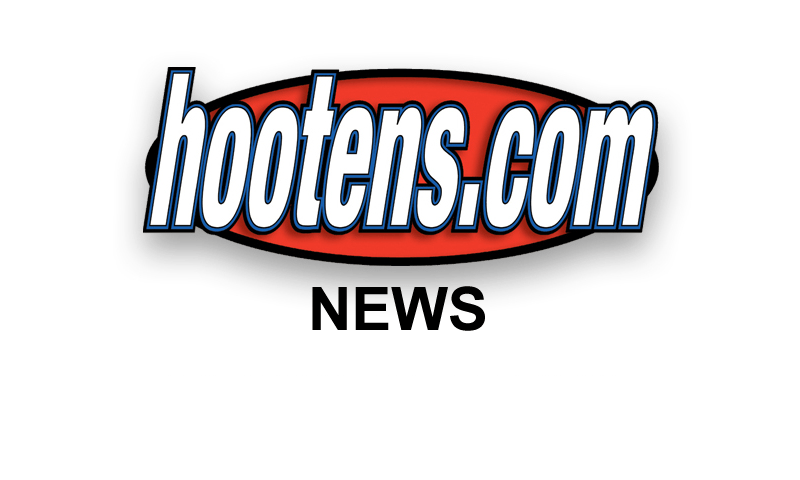 Hootens.com Rankings
Class 4A, Week 4, 2014
Copyright Hooten Publishing, Inc.
1. Warren (1-2)
2. Nashville (3-0)
3. Dollarway (2-1)
4. Star City (3-0)
5. Arkadelphia (3-0)
6. Newport (2-1)
7. Malvern (2-1)
8. Hamburg (2-1)
9. Dardanelle (3-0)
10. Gosnell (2-0-1)
11. Pottsville (2-1)
12. Ashdown (2-1)
13. West Helena (1-2)
14. Prairie Grove (1-1)
15. Pulaski Robinson (3-0)
16. Fountain Lake (2-0-1)
17. Pocahontas (3-0)
18. Heber Springs (2-1)
19. Mena (3-0)
20. Dover (3-0)
21. Shiloh Christian (1-2)
22. Clinton (2-1)
23. Lonoke (1-2)
24. Monticello (2-1)
25. CAC (2-1)
26. Highland (1-2)
27. Gravette (2-1)
28. Stuttgart (1-2)
29. Crossett (2-1)
30. Pea Ridge (3-0)
31. Jonesboro Westside (2-1)
32. Ozark (1-2)
33. Dumas (1-2)
34. Huntsville (2-1)
35. DeWitt (1-2)
36. Berryville (2-1)
37. Subiaco Academy (2-1)
38. Bauxite (2-1)
39. Arkansas Baptist (1-2)
40. Cave City (1-2)
41. Brookland (2-1)
42. Riverview (1-2)
43. Harrisburg (1-2)
44. Lincoln (1-2)
45. Gentry (0-3)
46. Trumann (1-2)
47. Southside Batesville (0-3)
48. Waldron (0-3)

HOOTENS.COM GAME OF THE WEEK
No. 9 Dardanelle at No. 11 Pottsville
The winner takes control of the 4-4A. Coaches voted Dardanelle to win the league in the preseason and Pottsville to finish second. Undefeated Dardanelle has beaten Danville, Booneville and Clarksville by a combined 144-34 the past three weeks, and the first team defense hasn't allowed a point. Junior safety Chris Kershner has made 15 tackles, recovered a fumble and intercepted three passes. Daniel Craig (22 tackles) and Easton Carter stabilize the unit after taking over as inside linebackers. Sophomore defensive lineman Caden Brown (18 tackles, three tackles for loss) has forced two fumbles. "He's lived in the backfield in every game," Coach Josh Price says. Senior quarterback Kristian Thompson has rushed for more than 300 yards this year "and last week he played like we want," the coach says. "He's learning when to run with it and when to pitch it." Kirshner caught three passes for 103 yards and a score in last week's 48-0 win at Clarksville.
Pottsville started the season 2-0, highlighted with a 30-point win over Class 5A Morrilton. The Apaches committed five turnovers, gave up a kickoff return for a TD and an interception return for a score in last week's 35-28 setback at Class 6A Russellville. Pottsville halfbacks Taylor Waddell and Josh Dugger each have more than 400 yards rushing this season. Dugger caught two key passes on the winning drive last year. "Defense is our key," Pottsville coach Bryan Rust says. Senior linebackers Logan Hunt and Alsono Torres top Pottsville's tackle chart.

TV SHOW
Hooten's Arkansas Football TV show airs 10:30 a.m. Saturdays this fall on KATV 7 (ABC-Little Rock) and at 8:30 a.m. KXNW (Ch. 34 Fort Smith/Fayetteville). The show features the state's top recruiting prospects.

LAST WEEK
Hootens.com correctly predicted 42 of 48 games (88 percent) last week, nailing the point spread of Forrest City over West Helena. For the season, HAFR has correctly predicted 111 of 134 games (84 percent).

WEEK 4 PREDICTIONS (favored team in ALL CAPS followed by point spread)
1-4A
Berryville at SHILOH CHRISTIAN (18): Shiloh Christian welcomes the drop into Class 4A. The Saints are 16-18-1 since winning the 2010 state title. Shiloh Christian sophomore Connor Reece passed for 316 yards and two TDs in last week's 14-point loss to Victory Christian, Okla. Berryville stuffed Green Forest's two-point attempt in the final minute last week, surviving 34-32. Berryville has never beaten the Saints. Watch highlights of Shiloh Christian's Hootens.com Kickoff game against Charleston here.
PEA RIDGE (14) at Gentry: Undefeated Pea Ridge has given up just 20 points this season. Gentry QB Stone Faulkenberry threw two TDs in last week's nine-point loss to Class 3A Greenland.
GRAVETTE (25) at Lincoln: Both teams run the ball effectively. Lincoln rushed for 378 yards in last week's 23-point triumph at Cedarville, and the Wolf D recorded 16 tackles for loss. Gravette workhorse Cedric Duarte averages 230 yards rushing per game. Lion senior linebacker Michael Olvera has racked up 26 tackles this year, and he returned an interception 25 yards for a TD last week. Watch highlights of Lincoln's Hootens.com Kickoff game against HS Lakeside here.
Huntsville at PRAIRIE GROVE (24): Huntsville's Christian Cain has rushed for 264 yards and four TDs the past two weeks. Prairie Grove pounded West Fork 42-0 last week, the Tigers first game since Week 1. Senior Bobby Catt ran five times for 103 yards and a TD and caught a 59-yard TD pass in the first quarter, but missed the rest of the game after a second-quarter ankle injury.
2-4A
CAC (14) at Riverview: CAC gives up 30 points per game, but the Mustangs don't sweat it because they score so quickly. Junior Braylon Harris ran for three TDs in last week's 21-point win at Class 5A Valley View. Riverview's D didn't give up a point in last week's 7-0 setback to Bald Knob (Bald Knob returned a kickoff for the only score).
HEBER SPRINGS (1) at Lonoke: These teams have split the past eight meetings since entering the same conference in 2006. Heber Springs QB Hunter Chandler threw three TDs in last week's 20-point win at Harding Academy. Lonoke threw a late interception and couldn't convert on fourth down in the fourth quarter of last week's one-point loss at Class 5A LR McClellan. Watch highlights of Lonoke's Week 1 against Star City here.
NEWPORT (2) at West Helena: This could turn into a shootout. Newport gave up almost 500 yards in last week's 39-point loss at Sylvan Hills. West Helena averages 40 points per game. Watch highlights of Newport's Week 3 loss to Sylvan Hills here.
Southside Batesville at STUTTGART (28): Stuttgart has never lost to Southside Batesville, outscoring the Southerners 359-31 the past eight seasons. Southside Batesville allows 35 points weekly.
3-4A
GOSNELL (24) at Brookland: Gosnell gained more than 500 yards in last week's 29-29 tie with Rivercrest. Injured RB Carlos Blackman didn't play but could return this week. Gosnell has beaten Brookland by a combined 82-21 the past two seasons.
Harrisburg at CAVE CITY (2): Cave City failed to score in last week's 35-0 loss at Hoxie, and they Cavemen have lost to the Mustangs 70-0 the past two years. Harrisburg gives up 34 points a game.
HIGHLAND (10) at Jonesboro Westside: Highland has beaten the Warriors by a combined 211-37 the past five years. Rebel senior Deon Stewart caught two TDs in last week's 26-point win over Earle. Jonesboro Westside played physical and the ran the ball effectively in last week's nine-point win over Class 2A Cross County. Watch highlights of Westside's Week 3 win over Cross County here, Highland's Week 2 against Clinton here, and Highland's Hootens.com Kickoff game against Midland Christian (Texas) here.
Trumann at POCAHONTAS (28): Trumann has lost 22 of its past 23 games and hasn't beaten a league opponent since Week 5, 2011. Undefeated Pocahontas outscores opponents by 26 points a game.
4-4A
DARDANELLE (4) at Pottsville: Hootens.com Class 4A Game of the Week.
PULASKI ROBINSON (7) at Arkansas Baptist: Pulaski Robinson led North Pulaski 33-0 at halftime last week. Senator running back T.J. Hammonds ran for 125 yards, caught a TD pass and threw another against North Pulaski. Arkansas Baptist surrendered more than 400 yards rushing in last week's 22-point loss at Booneville. Watch highlights of Robinson's Week 1 win over Bauxite here.
CLINTON (8) at Ozark: Clinton's D forced four turnovers and yielded just 178 yards in last week's 42-point win at Yellville-Summit. The Yellowjackets led 35-0 in the middle of the second quarter. Ozark sophomore Corey Helmert returned a kickoff 90 yards for a TD in last week's 35-point loss at Charleston. Watch highlights of Clinton's Week 2 against Highland here.
DOVER (11) at Subiaco Academy: Dover has beaten Subiaco Academy six of the past 10 seasons. The undefeated Pirates have scored 131 points in three games this year, more than the first eight games combined last fall. Dover started 3-0 for only the third time since 1996.
7-4A
Arkadelphia at NASHVILLE (1): A battle of unbeatens. Arkadelphia has beaten Nashville the past two years by a combined 74-61. Arkadelphia junior QB Jeff Blake ran for 207 yards and three TDs in last week's 22-point win at Hot Springs. Nashville junior QB Leonard Snell (41 of 66 for 516 yards and 12 TDs, and 26 carries for 92 yards) and sophomore running back Darius Hopkins (37 carries, 356 yards) force opponents to defend the run, opening up one-on-one situations for senior receiver LaMichael Pettway (13 catches, 269 yards and nine TDs). Scrapper junior end Billy Stewart has 37 tackles, 10 TFL and 3.5 sacks this year. Watch highlights of Nashville's Week 4 win over Arkadelphia here.
Mena at ASHDOWN (6): This could decide a playoff spot. Undefeated Mena beat De Queen by 20 points in the opener, while Ashdown beat De Queen by 26 points a week ago. Ashdown junior Brandon Northcross ran for a TD and threw a pair of TDs against De Queen, while the D returned two fumbles for scores.
Bauxite at MALVERN (17): Bauxite senior Ben Madison has receiving, rushing, punt return and kickoff return TDs this season. Malvern sophomore Amari Reed ran six times for 145 yards and two TDs in last week's 17-point win over HS Lakeside. Watch highlights of Malvern's Week 2 against Lake Hamilton here and Bauxite's Week 1 against Robinson here.
FOUNTAIN LAKE (28) at Waldron: Winless Waldron gives up 41 points a game. Fountain Lake tied Class 5A Maumelle 6-6 a week ago. The Cobras botched an extra point attempt and missed a field goal as time expired.
8-4A
WARREN (16) at Crossett: Top-ranked Warren must regroup after last week's 29-point loss to Pulaski Academy. Lumberjack Kilay Cox ran for 109 yards and two TDs last week, and he's gained almost 400 yards this fall. Crossett has won consecutive games for the first time since the middle of the 2012 season. Watch highlights of Warren's Hootens.com Kickoff game against FS Southside here.
HAMBURG (32) at DeWitt: DeWitt has won six conference games the past six years. Hamburg scores 36 points weekly. Lion RB Deandre Rachel has gained more than the 300 yards this fall. Watch highlights of DeWitt's Hootens.com Kickoff game against Episcopal here.
Dumas at DOLLARWAY (21): Dollarway turned the ball over four times in last week's eight-point loss at Camden Fairview. The Cardinals scored a defensive TD at Camden Fairview. Dumas tight end Will Gragg caught two TDs in last week's 24-point win over Class 6A LR Hall.
Watch highlights of Dumas's Week 1 against Mayflower here.
Monticello at STAR CITY (25): Undefeated Star City averages 49 points per game. The Bulldogs returned a punt, kickoff and interception for TDs in last week's 31-point win at Class 5A Mills. Senior Dajunn Harris ran nine times for 112 yards and a TD and caught five passes for 79 yards and a score at Mills. Watch highlights of Star City's Week 3 win against Mills here and Star City's Week 1 against Lonoke here.