Class 3A - Week 4 - 2014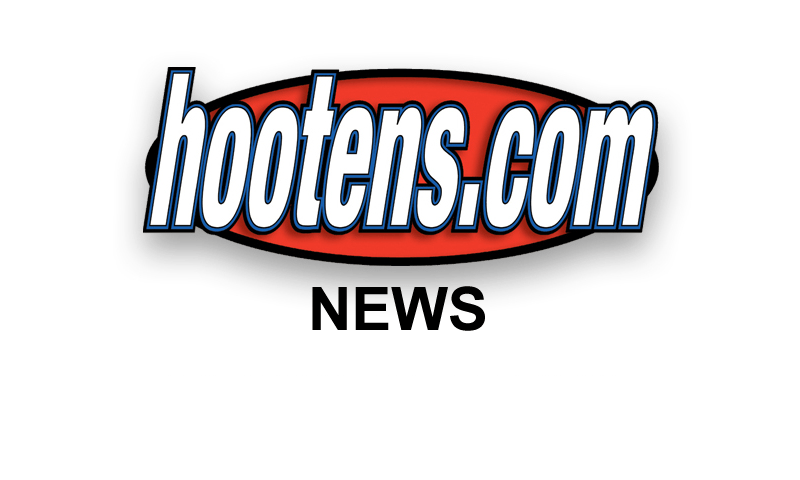 Hootens.com Rankings
Class 3A, Week 4, 2014
Copyright Hooten Publishing, Inc.

1. Charleston (3-0)
2. Booneville (2-1)
3. Prescott (3-0)
4. Lamar (3-0)
5. Harding Academy (1-2)
6. Smackover (2-1)
7. Episcopal Collegiate (3-0)
8. Hoxie (3-0)
9. Paris (2-1)
10. McGehee (1-2)
11. Mayflower (1-2)
12. Barton (3-0)
13. Lavaca (3-0)
14. Rivercrest (0-2-1)
15. Mansfield (2-1)
16. Fouke (2-1)
17. West Fork (2-1)
18. Fordyce (0-3)
19. Melbourne (3-0)
20. Bald Knob (3-0)
21. Glen Rose (0-3)
22. C. Harmony Grove (0-3)
23. Mountain View (3-0)
24. Elkins (0-3)
25. Greenland (2-1)
26. B. Harmony Grove (2-1)
27. Two Rivers (2-1)
28. Atkins (1-2)
29. Corning (1-2)
30. Osceola (0-3)
31. Danville (1-2)
32. Bismarck (2-1)
33. Jessieville (1-2)
34. Green Forest (0-3)
35. Centerpoint (0-3)
36. Piggott (1-1)
37. Marianna (1-2)
38. Lake Village (0-3)
39. Rose Bud (2-1)
40. Cedarville (1-2)
41. Yellville-Summit (1-2)
42. Perryville (0-3)
43. Horatio (0-3)
44. Marshall (0-2-1)
45. Cedar Ridge (2-1)
46. Genoa Central (0-2-1)
47. Manila (0-3)
48. Drew Central (0-3)

HOOTENS.COM GAME OF THE WEEK
No. 4 Lamar at No. 13 Lavaca
Lamar has won the past four meetings, including 38-34 a year ago. Lamar outscored Lavaca 38-13 after the Golden Arrows jumped to a 21-0 lead early in the second quarter.
Lamar has won 20 of its past 26 games since hiring Coach Josh Jones. The Warriors have scored 45 points per game this season in wins over Clarksville, Subiaco Academy and Perryville. Senior quarterback Braxton Sampley has completed 42 of 66 passes (64 percent) for 681 yards and nine TDs. Eight players have caught at least one TD pass, including senior Daniel McCarley and juniors Austin Hency and Blake Kern. Sophomore Hunter Davenport (6-0, 240) leads Lamar with 20 carries for 122 yards and a TD. Junior running back/outside linebacker Dusty Wilkins (6.9 yards per carry and three rushing TDs) paces the Warriors with 25 tackles. Lamar's offensive line averages 256 pounds per man, featuring junior tackles Blake Dybala (6-5, 300) and Dillon Lovell (6-4, 250). The Warriors rotate six defensive linemen, including senior Blake Bauman (12 tackles, one sack) and junior Corey Aherns (10 tackles).
Lavaca has defeated Union Christian, Elkins and Waldron to start 3-0 for the first time since 2005. Senior QB Hayden Headley has accounted for 435 yards and seven TDs. Senior tailback Luke Brown paces the Golden Arrows with 31 carries for 252 yards (8.1 ypc) and four scores. Senior fullback Tanner Graham averages 8.5 yards per carry. Seniors Levi Voss (6-3, 170) and Lucas Denham (6-3, 135) and junior Kasey Neimann provide big-play potential in the passing game. Voss did not play two weeks ago in a 14-8 win at Elkins. Senior center Hunter Schlinker (6-1, 210) and senior left guard Marcuss Cole (6-1, 215) anchor the line. Schlinker's father, Brian, coordinates the defense. Junior LB Landon Graves returned an interception for a TD in last week's 42-14 win at Waldron. Junior defensive tackle Christian Schoeppey is questionable after breaking his finger at Waldron.

HOOTENS TV SHOW
Hooten's Arkansas Football airs 10:30 a.m. on KATV 7 (ABC-Little Rock) and 8:30 a.m. on KXNW (Ch. 34 Fort Smith/Fayetteville) Saturdays this fall. The show features the state's top recruiting prospects.

LAST WEEK
Hootens.com picked 31 of 42 winners (74 percent) in Week 3, nailing the spread of Episcopal Collegiate by 34 points over Poyen. For the season, hootens.com has correctly predicted 101 of 131 games (77 percent).

WEEK 4 PREDICTIONS (favored team in CAPS followed by point spread)
1-3A
Cedarville at GREENLAND (16): Cedarville has lost seven of its past eight games. Junior QB Cole Self and junior TB Alex Sizemore led Greenland in last week's 24-15 win at Gentry. Greenland trailed 15-0 at halftime.
Yellville-Summit at ELKINS (6): Yellville-Summit has lost 11 of its past 12 games. Elkins kicked a field goal in the fourth quarter in last year's 10-7 win at Yellville-Summit. Elkins senior QB Travis England ran 22 times for 160 yards and two TDs in last week's 31-14 loss to Huntsville.
Marshall at GREEN FOREST (14): Both teams failed to convert a two-point conversion on their final possessions last week. Marshall tied Quitman 42-42, while Green Forest fell to Berryville 36-34.
Mountain View at WEST FORK (1): Mountain View junior TB Josh Burns has rushed for 698 yards and scored 10 TDs this season. West Fork beat Mountain View 14-8 a year ago.

2-3A
HARDING ACADEMY (24) at Atkins: Harding Academy has allowed 81 points this year in losses to Class 4A members Gosnell and Heber Springs (both ranked in the Top 20). Atkins lost last week at Two Rivers 71-69. Harding Academy beat Atkins 48-17 in the second round of last year's playoffs.
Perryville at BALD KNOB (34): Bald Knob has won four straight games, including a 35-6 victory over Perryville Week 10 last year. The Bulldogs are led by senior QB Grant Glaze and senior center/LB Hunter Davidson. Senior strong safety Tristan Falwell made several timely tackles in last week's 7-0 win at Riverview, while junior LB Jacob Gilmore recorded 14 tackles (five for loss).
Marianna at BARTON (42): Marianna has lost to West Helena and East Poinsett County the past two weeks by a combined 132-12. Barton has scored 48 points per game in wins over Marvell, Midland and Marked Tree.
MAYFLOWER (24) at Rose Bud: Mayflower has given up 47 points per game the past two weeks in losses to Class 4A schools Gravette and Dover. Rose Bud lost last week to 5-2A member Conway Christian 36-22. Watch highlights of Mayflower's Week 1 against Dumas here.

3-3A
HOXIE (42) at Cedar Ridge: Hoxie senior QB Cole Sears has generated 640 yards and 11 TDs this year. Senior RB Gunner Cook paces the Mustangs with 44 carries for 355 yards (8.1 ypc) and six scores. Senior end Stephen Arnold leads Hoxie with 28 tackles. Cedar Ridge totaled a school-record 615 yards in last week's 56-28 win over Midland. Watch highlights of Hoxie's Week 4 win over Cedar Ridge here.
Corning at RIVERCREST (13): Corning generated 362 yards in last year's 32-20 loss to Rivercrest. Rivercrest tied 3-4A defending champ Gosnell 29-29 last week. The Colts big-played Gosnell, producing 444 yards. Junior RB Cecil Langston rushed for 201 yards and caught a 25-yard TD pass.
MELBOURNE (30) at Manila: Melbourne has rushed for 356 yards per game this year in wins over Yellville-Summit, Cave City and Salem. Senior RB Dalton Romero leads Melbourne with 58 carries for 608 yards (10.5 ypc) and eight TDs. Manila loses its 20th consecutive game.
OSCEOLA (1) at Piggott: Osceola has lost six of its past eight games since beating Piggott 44-29 a year ago. Piggott coming off a bye week after defeating Portageville, Mo., 30-21 two weeks ago.

4-3A
Two Rivers at BOONEVILLE (28): Two Rivers has scored 61 points per game the past two weeks in wins over Perryville and Atkins since a 21-18 loss to 4-2A member Hackett. Booneville rushed for 569 yards in last week's 49-27 win over Arkansas Baptist. Senior HB Justin Shackleford rushed for 189 yards and three TDs, while senior FB Bryson May ran for 165 yards and three scores.
CHARLESTON (27) at Danville: Charleston senior QB Ty Storey has completed 57 of 83 passes (69 percent) for 700 yards and 12 TDs with one interception this season. Danville has lost nine of its past 10 games. Watch highlights of Charleston's Hootens.com Kickoff game against Shiloh Christian here.
LAMAR (7) at Lavaca: See Hootens.com Game of the Week.
Mansfield at PARIS (9): Mansfield's size could give Paris problems. Mansfield ran 42 times for 312 yards two weeks ago in a 41-12 win at Greenland. Paris beat Waldron 46-0 a week after Waldron lost to Mansfield 34-14.

5-3A
GLEN ROSE (6) at B. Harmony Grove: Glen Rose looking for its first win of the year. Harmony Grove edged Magnet Cove 30-27 last week. Junior RB Jon Johnson ran 17 times for 211 yards and two TDs. Watch B. Harmony Grove's win against Magnet Cove here.
BISMARCK (2) at Jessieville: Bismarck averages 344 yards rushing per game. Senior Nick Stancil leads Bismarck this year with 49 carries for 365 yards and seven TDs. Jessieville has lost to Fountain Lake and Bauxite the past two weeks by a combined 92-17.
PRESCOTT (42) at Centerpoint: Prescott led Hope 38-17 after three quarters in last week's 58-38 victory, finishing with 502 yards rushing. Senior Khaalid Stewart ran 16 times for 212 yards and four TDs. Junior QB Trevor Pipkin completed 17 of 29 passes for 258 yards and four scores.
Horatio at EPISCOPAL COLLEGIATE (42): Episcopal with one more week to prepare for its Week 5 trip to Prescott. Senior QB Douglas Munson completed 17 of 30 passes for 219 yards and four TDs in last week's 42-8 win over Poyen. Watch Episcopal's Week 4 win over Horatio here and Episcopal's Week 3 against Poyen here.

6-3A
C. Harmony Grove at MCGEHEE (14): Harmony Grove has scored nine points per game in losses to Bearden, Prescott and Rison. McGehee's 42-21 win at Dumas two weeks ago sandwiched between losses to 8-4A members Hamburg (34-19) and Crossett (32-21). The Owls defeated Harmony Grove 26-0 last year.
Drew Central at LAKE VILLAGE (12): Lake Village snaps its 10-game losing streak, handing Drew Central its 36th straight loss.
FORDYCE (28) at Genoa Central: Fordyce notches its first win of the year. The Redbugs have scored 14 points the past two weeks in losses to 8-4A members Crossett and Monticello. Genoa Central tied 7-2A member Spring Hill 26-26 last week. Fordyce beat Genoa Central 63-3 a year ago.
SMACKOVER (16) at Fouke: Smackover scored late to put away Fouke 28-14 last year. Senior Elmo Hempstead intercepted a pass in the end zone to seal the victory. The Buckaroos have produced 370 yards per game this season in a 33-19 loss to Junction City and big wins over 7-2A members Gurdon (41-18) and Lafayette County (40-8). Senior QB Logan Clark has passed for 444 yards and six TDs. Junior Dewayne Jones gains 13.8 yards per play. Fouke lost last week at 7-2A favorite Dierks 33-18.