Class 2A - Week 5 - 2014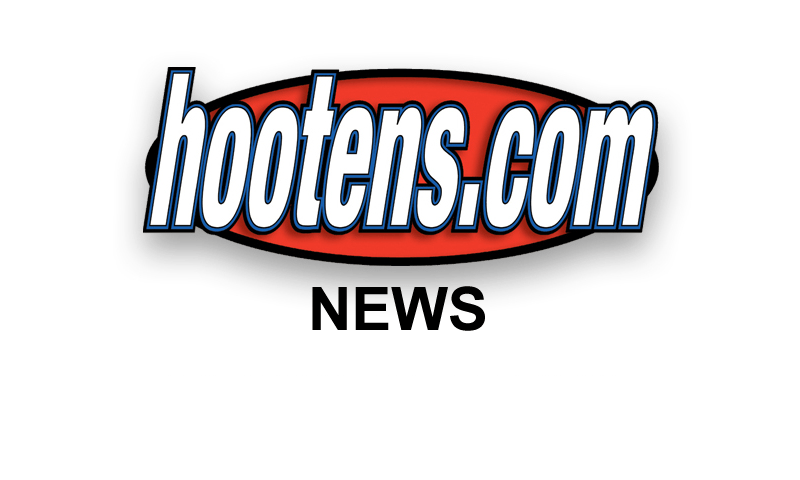 Hootens.com Rankings
Class 2A, Week 5, 2014
Copyright Hooten Publishing, Inc.

1. Junction City (3-0)
2. Bearden (3-0)
3. Hazen (4-0)
4. E. Poinsett County (4-0)
5. Rison (3-1)
6. Gurdon (2-2)
7. Earle (2-2)
8. Hector (4-0)
9. Dierks (3-1)
10. Des Arc (3-1)
11. Magnet Cove (3-1)
12. Cross County (2-2)
13. England (3-1)
14. Bigelow (3-1)
15. McCrory (2-2)
16. Mount Ida (3-1)
17. Woodlawn (3-1)
18. Lafayette County (3-1)
19. Murfreesboro (3-1)
20. Brinkley (3-1)
21. Cutter M. Star (3-1)
22. Conway Christian (3-1)
23. Parkers Chapel (2-2)
24. Strong (2-2)
25. Marked Tree (2-2)
26. Carlisle (1-3)
27. Walnut Ridge (1-3)
28. Poyen (1-3)
29. Foreman (3-1)
30. Hackett (3-1)
31. Mineral Springs (0-3)
32. Quitman (1-2-1)
33. Hampton (1-3)
34. Mountainburg (3-1)
35. Hermitage (0-4)
36. Salem (0-4)
37. Spring Hill (0-3-1)
38. W. Yell County (1-3)
39. Palestine-Wheatley (2-2)
40. Union Christian (1-3)
41. Augusta (1-3)
42. Clarendon (1-3)
43. Decatur (0-3)
44. Magazine (0-4)
45. J.C. Westside (0-4)
46. Mountain Pine (0-4)
47. Midland (0-4)
48. Marvell (0-4)
49. Rector (0-3)
50. Hartford (0-3)

HOOTENS.COM GAME OF THE WEEK
No. 14 Bigelow at No. 13 England
England was flagged 15 times last week in a 34-28 loss at Magnet Cove, including three procedure penalties in a row. England slotback Tyrik Harris (achilles) was far from 100 percent. Sophomore QB Brayden Brazeal threw three interceptions in the face of constant blitzing by Magnet Cove. Watch highlights of Magnet Cove's Week 4 victory over England here.

League coaches praise Bigelow's defense every year for its tenacity and superior technique. Senior LB Damarcus Grider leads the Panthers in tackles this fall, followed by junior ILB Tanner Shadell. Senior B.J. Akridge has matured at defensive end and dominated so far. Bigelow has allowed 16 ppg this fall, including games with Class 3A Atkins (27-13 loss) and Danville (34-18 win).

HOOTEN'S TV SHOW
Hooten's Arkansas Football TV show airs 10:30 a.m. Saturdays this fall on KATV 7 (ABC-Little Rock) and at 8:30 a.m. Saturdays on KXNW (Ch. 34 Fort Smith/Fayetteville), featuring the top recruits in the state.

LAST WEEK
Hootens.com picked 21 of 25 games (84 percent) involving Class 2A teams. Hootens.com has picked 109 of 135 games (81 percent) this season.

WEEK 5 PREDICTIONS (favored teams in ALL CAPS)
3-2A
Marked Tree at EARLE (10): Marked Tree managed just 20 yards of offense last week, partly due to multiple snaps over the center's head, including one for a safety in a 30-7 loss to Cross County. Watch highlights of Earle's Week 1 against Hazen here.
Walnut Ridge at CROSS COUNTY (21): No. 12 Cross County focused on defense after losing Week 3 to Class 4A Jonesboro Westside in a shootout. Last week, Cross County held Marked Tree to a negative-14 rushing yards rushing and 34 passing yards. Senior RG Seth Sota (5-11, 275; 375-pound bench) made his debut at noseguard late vs. Jonesboro Westside with a seven-tackle fourth quarter. Sota made eight stops at Marked Tree. Junior RB Anfernee Davis (hip pointer) showed toughness at Marked Tree and ran for 215 yards and four TDs in his best game of 2014. Watch highlights of Cross County's Week3 against Jonesboro Westside here.
Midland at E. POINSETT COUNTY (56): EPC sunk Salem 58-0 last week, holding the Greyhounds to 73 yards while forcing four turnovers. Senior QB/S Aaron Scales paces EPC with 47 tackles, followed by senior LB Austin Coffman with 29 stops.
Rector at SALEM (2): Advantage home team in battle of winless programs.

4-2A
HECTOR (32) at Magazine: Magazine has scored 14 points this season. Hector sophomore QB Tanner Gaines completed 10 of 10 passes last week for 167 yards and two TDs in a 43-7 win over Western Yell. Six Hector Wildcats scored TDs in the first 16 minutes of the game.
HACKETT (35) at Western Yell County: WYC trailed Hector 36-0 with eight minutes left in the second quarter last week. Its first pass of the game was intercepted and returned 37 yards for a TD. WYC mustered 112 total yards, mostly against Hector reserves.
J.C. WESTSIDE (2) at Decatur (2): Decatur failed to score last week in a 34-0 loss to Hackett. Westside managed 28 points in a 55-28 loss to Mountainburg.
Hartford at MOUNTAINBURG (35): Mountainburg allows 25 ppg. Hartford has scored 17 points this season.
UNION CHRISTIAN is open.

5-2A
Bigelow at ENGLAND (1): See Game of the Week.
MAGNET COVE (8) at Poyen: Magnet Cove survived its anticipated matchup with England last week 34-28. Sophomore Jamil Tyner ran for 168 yards and three TDs. Junior DE Nathan Reynolds pressured the England QB into three interceptions, two near the goal line. Poyen head coach Vic Barrett is a former Magnet Cove QB and always has his team ready to play Magnet Cove. Poyen lost 7-6 at Magnet Cove a year ago. Watch highlights of Magnet Cove's Week 4 victory over England here, Magnet Cove's Week 3 against Benton Harmony Grove here, and Poyen's Week 3 against Episcopal here.
Mountain Pine at CONWAY CHRISTIAN (28): Too much firepower at Conway Christian with junior QB Jaycob Henry passing to classmate Jon Mark Wood (eight receptions for 117 yards vs. Poyen). Mountain Pine senior RB Deion Johnson rushed for 153 yards against Cutter M. Star and might be the top 'back in the league.
CUTTER M. STAR (8) at Quitman: Cutter Morning Star sophomore QB Andrew Bennett has ignited Coach T.C. Shamel's Spread, closing in on 1,000 yards. Bennett ran for 253 yards and three TDs, passed for another TD and made 22 tackles last week in a 30-7 win over Mountain Pine. Quitman gradually adjusting to first-year head coach Brett Shrable's Spread with sophomore QB Trey McGhee triggering the offense.

6-2A
HAZEN (15) at Brinkley: No. 3 Hazen rolled over McCrory 30-0 a week ago, and the Hornets are still not even at full strength. Senior Lucas Tenison (shoulder) and all-state RB Trenton Mosby (ankle) played exclusively on defense last week. No problem. Junior Logan Penn ran 20 times for 172 yards and three TDs and returned the opening kickoff 93 yards for a TD. Brinkley edged rival Clarendon 27-24. The Tigers are explosive and huge up front, starting with 380-pound center Tyrek Jones. Watch highlights of Hazen's Week 1 against Earle here.
Marvell at CARLISLE (18): Carlisle has allowed 160 points in four games. The Bison allowed 187 points all of last year, including 38 points in the playoff semifinals to state champion Junction City. Marvell QB Demetrius Garner topped 100 yards offense in a 40-0 loss at Rison. Watch highlights of Carlisle's Week 1 against England here.
DES ARC (10) at Augusta: Des Arc dropped two potential TD passes last week and still shut out Carlisle 30-0. Sophomore CB Hayden Flud paced Des Arc with 13 tackles.
Palestine-Wheatley at MCCRORY (6) : P-W senior RB Mikal Ripper ran for 226 yards and four TDs last week in a 66-49 homecoming win over Augusta. McCrory did not reach the Hazen 20-yard line a week ago in a 30-0 loss at No. 3 Hazen, but the Jaguars still managed 200 yards.
CLARENDON is open.

7-2A
Foreman at DIERKS (6): No. 9 Dierks rebounds from last week's 38-point loss at Gurdon. Dierks senior DT Layne McWhorter (6-3, 270) made plays early, and the Outlaws trailed by just a TD late in the second quarter. Dierks had allowed just 32 points through three games before giving up 44 last week to Gurdon. Last week, Foreman sophomore Tucker Hall rushed 18 times for 123 yards and a TD in a 26-21 win over Spring Hill. Dierks crushed Foreman 45-0 a year ago and won a shootout 62-53 in 2012. Foreman won at Dierks 14-7 in 2011 during a 2-8 season. Watch highlights of Dierks's Week 4 loss to Gurdon here.
GURDON (21) at Mineral Springs: Mineral Springs lacks depth but not team speed and playmakers in Keon Hendrix and Cameron Lacy. Gurdon's defense intercepted five passes and held Dierks RB Trendin McKinney to less than 30 yards on 14 attempts last week in a 44-6 blowout of the Outlaws. Junior RB/DB Jackie Harvell returned one interception 90 yards for a TD. Harvell (stomach bug) did not play in the second half. Junior LB Jackson Kirkpatrick recorded 11 tackles and an INT. Senior LB Diondre McCoy recorded seven tackles, including two TFL and four QB hurries. Watch highlights of Gurdon's Week 4 win over Dierks here.
Mount Ida at MURFREESBORO (1): Murfreesboro did not force Lafayette County to punt last week in a 42-36 home loss, and it could not tackle junior RB Tre'Darius Burks, who ran for 304 yards and six TDs. Mount Ida handled Mineral Springs 42-14 last week without all-state linemen and team leader Dakota Barrett, who is doubtful for this week's game. Junior LB Caleb Jones leads a Mount Ida defense that allows 14 ppg.
Spring Hill at LAFAYETTE COUNTY (12): Lafayette County all-league RB Tre'Darius Burks simply would not allow the Cougars to lose last week, rushing 22 times for 304 yards and six TDs in a 42-36 mild upset of Murfreesboro. Lafayette County trailed 36-20 after three quarters, but Burks ripped off TD runs of 80, 19 and 43 yards in the fourth quarter. Burks accounted for 304 of Lafayette County's 343 total yards.

8-2A
Strong at BEARDEN (35): Last week's bye week came at good time for No. 2 Bearden and senior RB-WR/LB DeVontae Ross (knee). Ross is already off crutches but has an MRI scheduled for this week. Strong dresses just 16 but senior RB Isaiah Ellison and junior WR Le'Andre Rucks are big-lay threats who can fly.
JUNCTION CITY (49) at Hampton: No. 1 Junction City leads the overall series 28-10. Senior DE and Razorback commit Jamario Bell tied a school record with five sacks last week in a 68-8 blowout of Hermitage. Senior RB Jaqwis Dancy needs 111 yards to pass JJ Easter (2003-06) and claim second place all-time among the school's career rushing leaders. Junction City has won 30 consecutive games.
Woodlawn at PARKERS CHAPEL (6): Parkers Chapel sophomore Dezmon Jackson carried 22 times last week for 227 yards and five TDs, but Dakovi Hay's 59-yard fumble return for a TD in the third quarter turned the game in a 46-30 win over Strong.
Hermitage at RISON (35): No. 5 Rison scored on all six possessions in the first half last week en route to a 40-0 win over 6-2A Marvell. Junior QB Seth Crouse completed four of six passes for 125 yards, and junior Bryson Marks ran for 103 yards on seven carries in the first half.