Class 2A - Week 4 - 2014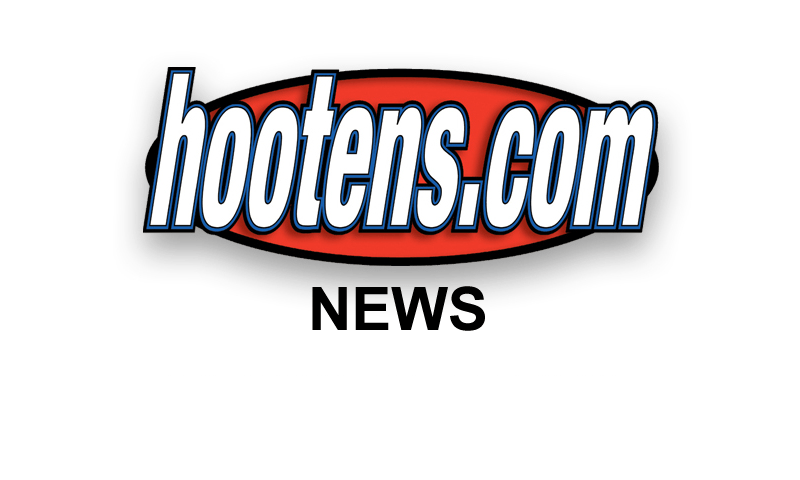 Hootens.com Rankings
Class 2A, Week 4, 2014
Copyright Hooten Publishing, Inc.
1. Junction City (2-0)
2. Bearden (3-0)
3. Hazen (3-0)
4. E. Poinsett County (3-0)
5. Rison (2-1)
6. Gurdon (1-2)
7. Earle (1-2)
8. Hector (3-0)
9. Dierks (3-0)
10. England (3-0)
11. Des Arc (2-1)
12. Magnet Cove (2-1)
13. Murfreesboro (3-0)
14. Cross County (1-2)
15. McCrory (2-1)
16. Bigelow (2-1)
17. Mount Ida (2-1)
18. Woodlawn (2-1)
19. Marked Tree (2-1)
20. Strong (2-1)
21. Cutter M. Star (2-1)
22. Carlisle (1-2)
23. Walnut Ridge (0-3)
24. Conway Christian (2-1)
25. Brinkley (2-1)
26. Parkers Chapel (1-2)
27. Lafayette County (2-1)
28. Poyen (1-2)
29. Foreman (2-1)
30. Hackett (2-1)
31. Mineral Springs (0-2)
32. Quitman (1-1-1)
33. Hampton (1-2)
34. Mountainburg (2-1)
35. Hermitage (0-3)
36. Salem (0-3)
37. Spring Hill (0-2-1)
38. W. Yell County (1-2)
39. Magazine (0-3)
40. Augusta (1-2)
41. Decatur (0-2)
42. Clarendon (1-2)
43. Union Christian (1-2)
44. Palestine-Wheatley (1-2)
45. J.C. Westside (0-3)
46. Mountain Pine (0-3)
47. Midland (0-3)
48. Marvell (0-3)
49. Rector (0-2)
50. Hartford (0-3)


HOOTENS.COM GAME OF THE WEEK
No. 9 Dierks at No. 6 Gurdon
This could again decide the 7-2A championship. Gurdon looks to avenge last year's 34-15 loss at Dierks that decided the 2013 league title. Last week, Gurdon took down Class 3A Glen Rose 27-14 after opening losses to Class 3A No. 3 Prescott and No. 6 Smackover by a combined score of 88-22. Gurdon junior RB Jackie Harvell gutted Glen Rose for 220 yards with another 50-yard jaunt negated by a penalty. Senior end John Clemons (31 tackles) and cornerback Alunzo Leeper (26 tackles) pace the Go-Devil defense.
No. 9 Dierks, which graduated 17 seniors off its 2013 team, relies on senior G/DT Layne McWhorter (6-3, 270) and RT Cameron Brewer (6-4, 255) to clear paths for all-state running back Trendin McKinney. Senior Caleb Dunn (6-0, 170) and junior Tyler Miller (6-0, 190) man the ends and are playing well. Gurdon should dress 23 Friday night, and Dierks will dress 31. Watch highlights of Gurdon's Week 4 win over Dierks here.

HOOTEN'S TV SHOW
Hooten's Arkansas Football TV show airs 10:30 a.m. Saturdays this fall on KATV 7 (ABC-Little Rock) and at 8:30 a.m. Saturdays on KXNW (Ch. 34 Fort Smith/Fayetteville), featuring the top recruits in the state.

LAST WEEK
Hootens.com picked 29 of 35 games (83 percent) involving Class 2A teams. Hootens.com has picked 88 of 110 games (80 percent) this season.

WEEK 4 PREDICTIONS (favored teams in ALL CAPS)
3-2A
Midland at EARLE (42): First-year varsity program Midland allowed 615 yards last week to Class 3A No. 45 Cedar Ridge. No. 7 Earle trailed Class 4A No. 26 Highland by just 12-6 at halftime but fell 40-14. Earle rarely slows down for speed bumps. It torched hapless Manila 86-0 Week 10 last year. Watch highlights of Earle's Week 1 against Hazen here.
Salem at E. POINSETT COUNTY (38): EPC offense roaring early this season, averaging 432 yards and 47 ppg. Sernior QB Aaron Scales has completed 76 percent of his passes for 744 yards and eight TDs with just one INT. Junior Clay Malone has 20 receptions for 298 yards. Senior Quin Young has caught 17 balls for 237 yards and three TDs. The EPC defense allows 219 yards and 19 ppg, led by Scales with 36 tackles.
WALNUT RIDGE (12) at Rector: Rector, idle last week, relies heavily on junior QB Garrett Buck (5-11, 180). Walnut Ridge has struggled with injuries, and the lack of reps in practice has hampered its timing on offense. Senior OG Justin Hand (possible concussion) and all-league RB Tyler Binkley (ankle) are among the hurting. Sophomore QB Will Weir passed for 250 yards in a 34-20 loss to Class 4A Harrisburg. All-3-2A LB Tyler Andrews has played with pain and leads the Bobcats in tackles.
Cross County at MARKED TREE (1): Playoff positioning starts now with both teams expected to finish in the top half of the league. Despite generating more than 500 yards of offense last week, Cross County lost to Class 4A Jonesboro Westside 47-38. Junior RB Anfernee Davis ran for 182 yards and two TDs. Marked Tree lost 61-24 last week to Class 3A Barton. Marked Tree has won the last two in the series. Cross County won four in a row from 2008-2011. Watch Cross County's Week 3 loss to Jonesboro Westside here.

4-2A
Decatur at HACKETT (28): No. 30 Hackett held Magazine to 80 yards offense last week in a 33-0 victory. Hackett sophomore RB Darrick Kellogg ran for 114 of the Hornets' 294 total yards.
Magazine at UNION CHRISTIAN (19): Opponents have outscored Magazine 94-6 this fall. UC freshman QB Christian Snipes has completed 46 of 86 passes (56 percent) for 876 yards and seven TDs with two interceptions. Sophomore receivers Hauken Smith and Dylan Bryant have caught 15 passes apiece.
W. Yell County at HECTOR (15): Western Yell contained (Class 4A) Subiaco Academy's athletic QB Kelly Hollis last week in a 20-18 loss. WYC boasts a tall and talented receiving corps of Chris (6-2, 190) and Alex Thygesen (6-2, 160) and senior Clayton Montgomery (6-4, 165). Hector sophomore QB Tanner Gaines completed 12 of 21 passes for 232 yards and three TDs last week in a 42-6 win over Hartford. Junior LB Colton Foster recorded three sacks.
MOUNTAINBURG (35) at J.C. Westside: Mountainburg joins Hector with a perfect 3-0 conference record. Mountainburg plays host to defending league champion Hector Week 6.
5-2A
Quitman at BIGELOW (2): Bigelow fresh off an impressive 34-18 win over Class 3A Danville, which had beaten Mount Ida 28-14 Week 2. Bigelow has not lost in this series since Quitman started varsity football in 2008. Bigelow won 48-34 in 2013, 21-14 in OT in 2012, 43-15 in 2011, 48-12 in 2010, 34-7 in 2009 and 42-0 in 2008.
Poyen at CONWAY CHRISTIAN (3): Conway Christian topped previously unbeaten Class 3A Rose Bud 36-22 a week ago. Rose Bud had beaten Conway Christian the previous two years by an average of 14 point. Senior RB Ancil Lea ran for 120 yards and a TD, while junior Clayton Dent rushed for 117 yards and two TDs last week. An opposing league coach called this Poyen's best team in its five-year history of varsity football. Class 3A No. 7 Episcopal coach Richie Marsh praised Poyen's effort last week after his team beat the the Indians 42-8. Watch Poyen's Week 3 loss to Episcopal here.
Mountain Pine at CUTTER M STAR (21): Cutter Morning Star, still stinging from a 12-point loss to improved (Class 3A) Bismarck, hands Mountain Pine its 24th consecutive loss.
ENGLAND (10) at Magnet Cove: 5-2A newcomer England looks to end Magnet Cove's three-year reign over the league. No. 10 England boasts the kind of speed teams in the 5-2A normally don't see until playoff time, but senior all-state slotback Tyrik Harris has been slowed with an achilles injury. Sophomore QB Brayden Brazeal has played well, and all-state LB Monte Toney leads the Lions in tackles. England's starting defense has allowed three TDs this fall. England started nine sophomores the past two weeks. Magnet Cove starts just two seniors on offense and three seniors on defense. Junior DE Nathan Reynolds, junior LBs Josh Smeltzer and Isaac Whitley, and all-league senior FS Ross Nitch are playing well for Magnet Cove's defense. Senior WR Tanner Clements caught eight passes for 136 yards and TD last week in a loss to Benton Harmony Grove. Junior Jay Kelley caught seven passes for 92 yards. Watch England's Week 4 loss to Magnet Cove here, Magnet Cove's Week 3 loss to Benton Harmony Grove here, and England's Week 1 win over Carlisle here.

6-2A
AUGUSTA (31) at Palestine-Wheatley: Augusta effectively threw the deep ball last week on Carlisle, but an interception late kept it from knocking off the Bison. Palestine-Wheatley really struggling after a 36-0 loss to Clarendon.
BRINKLEY (10) at Clarendon: Brinkley playing with more intensity for first-year head coach Ethan Baker. All-league junior tailback Daquan Greene (6-2, 230) hesitates and then hits a hole. Last week he ran for more than 100 yards and recorded 20 tackles in a 42-40 loss to Des Arc.
Carlisle at DES ARC (6): Both escaped with tight road wins last week. Des Arc led Brinkley 36-19 in the third quarter but then gave up a long TD pass and fumbled a kickoff. Des Arc senior Tyler Hill ran for 233 of the Eagles' 491 rushing yards. Carlisle lacks team speed, but senior returning starters Keyshaun Allen (5-10, 300) and Dylan Brazeal (5-10, 260) at the defensive tackles are hard to move. Watch highlights of Carlisle's Week 1 against England here.
McCrory at HAZEN (12): Hazen has dominated opponents up front with junior RT Donovan Gurley (6-0, 330), senior RG Colby Rollins (5-11, 270) and senior center Colton Felts (5-11, 250). Hazen senior Lucas Tenison (shoulder) and all-state RB Trenton Mosby (ankle) have been limited but should be ready to go Friday night. Junior Logan Penn ran for 160 yards and four TDs last week when the Hornets rushed for 500 yards in a 50-18 win at Osceola. Junior DE Khalid Mills (6-1, 210) spearheads a defense that allows just 150 yards per game. Watch highlights of Hazen's Week 1 against Earle here.
Marvell at RISON (35): No. 5 Rison bounced back last week with a 30-7 win over Camden Harmony Grove. In a tragic Week 2, Rison buried a former player Friday afternoon before losing at Junction City that night 48-8. Rison's defense held Camden H. Grove junior QB C.J. Parham, who passed for 195 yards vs. Bearden, to eight of 27 passing for 55 yards. Rison junior RBs Cortez Phillips and Bryson Marks rushed for 109 and 92 yards, respectively, at Harmony Grove.
7-2A
Dierks at GURDON (6): See Game of the Week.
FOREMAN (10) at Spring Hill: Foreman sophomore QB Tucker Hall completed 11 of 17 passes for 190 yards and a TD last week in a 29-14 win over Class 3A Horatio. Sophomore Kolton Moore caught six passes for 144 yards and a TD.
Lafayette County at MURFREESBORO (8): No. 13 Murfreesboro made it four wins out of the past five meetings with Class 3A Centerpoint with a 22-19 win last week. Murfreesboro senior QB Alex Kennedy completed 18 of 33 passes for 218 yards and a TD. Classmate Ross Stewart caught six passes for 75 yards. Jarrett Pitchford paced Murfreesboro with 10 tackles.
Mineral Springs at MOUNT IDA (7): Mineral Springs was idle last week after a 52-33 loss to England Week 2. Mount Ida senior team leader and LT Dakota Barrett (injured knee vs. Danville Week 2) may return by Week 6 vs. Spring Hill. Mount Ida will dress 17 Friday night, including its leading tackler, junior LB Caleb Jones (6-0, 180).
8-2A
PARKERS CHAPEL (8) at Strong: This matchup features two exciting running backs in Parkers Chapel sophomore Dezmon Jackson and Strong senior Isaiah Ellison. Jackson ran 21 times for 167 yards and two TDs last week against No. 2 Bearden's stingy defense. Ellison ran 17 times for 114 yards and a TD in a 16-0 win over Hampton. Ellison also took a short pass 60 yards to the Hampton 15 and ran 15 yards on the next play for the TD.
Hampton at WOODLAWN (4): Woodlawn won this matchup 38-36 a year ago in a shootout. Last week, a bad snap, untimely penalties and dropped passes (four on its final drive) doomed Hampton in a 16-0 loss to Strong. Woodlawn edged Hermitage 20-14 last week in overtime, a year after beating the Hermits 72-52.
Hermitage at JUNCTION CITY (35): After an open week, No.1 Junction City notches its 30th consecutive victory. Two weeks ago, the Dragons jumped then No. 3 Rison and won easily 48-8, After two games, Junction City senior TB Jaqwis Dancy has rushed 21 times for 329 yards (15.7 yds per carry) and five TDs.
Marvell at RISON (35): No. 5 Rison bounced back last week with a 30-7 win over Camden Harmony Grove. In a tragic Week 2, Rison buried a former player Friday afternoon before losing at Junction City that night 48-8. Rison's defense held Camden H. Grove junior QB C.J. Parham, who passed for 195 yards vs. Bearden, to eight of 27 passing for 55 yards. Rison junior RBs Cortez Phillips and Bryson Marks rushed for 109 and 92 yards, respectively, at Harmony Grove.
BEARDEN is open.