Class 2A - Week 3 - 2014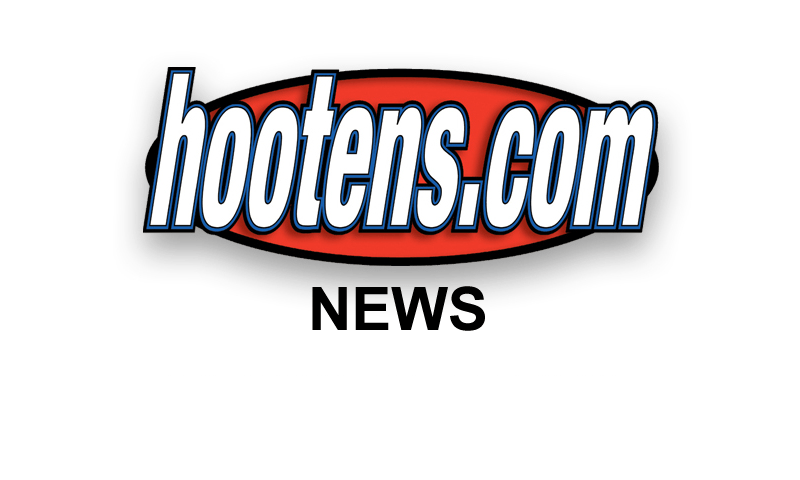 Hootens.com Rankings
Class 2A, Week 3, 2014
Copyright Hooten Publishing, Inc.

1. Junction City (2-0)
2. Bearden (2-0)
3. Hazen (2-0)
4. E. Poinsett County (2-0)
5. Rison (1-1)
6. Gurdon (0-2)
7. Earle (1-1)
8. Hector (2-0)
9. Dierks (2-0)
10. Des Arc (1-1)
11. England (2-0)
12. Magnet Cove (2-0)
13. Mount Ida (1-1)
14. Murfreesboro (2-0)
15. Cross County (1-1)
16. McCrory (1-1)
17. Bigelow (1-1)
18. Woodlawn (1-1)
19. Marked Tree (2-0)
20. Walnut Ridge (0-2)
21. Strong (1-1)
22. Carlisle (0-2)
23. Cutter M. Star (2-0)
24. Conway Christian (1-1)
25. Parkers Chapel (1-1)
26. Hampton (1-1)
27. Lafayette County (2-0)
28. Brinkley (2-0)
29. Poyen (1-1)
30. Salem (0-2)
31. Foreman (1-1)
32. Hackett (1-1)
33. Mineral Springs (0-2)
34. Quitman (1-1)
35. Palestine-Wheatley (1-1)
36. Mountainburg (1-1)
37. Spring Hill (0-2)
38. Decatur (0-1)
39. Magazine (0-2)
40. Augusta (1-1)
41. Hermitage (0-2)
42. Clarendon (0-2)
43. W. Yell County (1-1)
44. Union Christian (0-2)
45. J.C. Westside (0-2)
46. Mountain Pine (0-2)
47. Midland (0-2)
48. Marvell (0-2)
49. Rector (0-2)
50. Hartford (0-2)

HOOTENS.COM GAME OF THE WEEK
No. 12 Magnet Cove at Benton Harmony Grove
These teams have split the past two meetings which have been decided by an average of nine points. Class 3A Harmony Grove trailed 5-2A member Conway Christian 26-20 late in the fourth quarter last week when it fumbled near the goal line. Conway Christian drove 97 yards to score and seal the victory. Juniors Jon Johnson and Brinson Cornwell each returned a kickoff for a TD.

Magnet Cove is favored to win its fourth straight 5-2A title. Junior QB Harrison Wade completed 12 of 22 passes last week for 132 yards and two TDs in a 20-3 win over Class 3A Centerpoint. Junior Jay Kelley hauled in eight passes for 111 yards and two TDs. Zachary Rednour intercepted two passes. Watch highlights of Benton Harmony Grove's Week 3 victory over Magnet Cove here.

HOOTEN'S TV SHOW
Hooten's Arkansas Football TV show airs 10:30 a.m. Saturdays this fall on KATV 7 (ABC-Little Rock) and at 8:30 a.m. Saturdays on KXNW (Ch. 34 Fort Smith/Fayetteville), featuring the top recruits in the state.

LAST WEEK
Hootens.com picked 27 of 35 games (77 percent) involving Class 2A teams. Hootens.com has picked 59 of 75 games (79 percent) this season.

WEEK 3 PREDICTIONS (favored teams in ALL CAPS)
3-2A
Marianna at E. POINSETT COUNTY (27): EPC QB Aaron Scales turned in one of the better single-game performances in school history last week. Scales completed 19 of 22 passes (13 of 13 in first half) for 268 yards and three TDs. He rushed for another 148 yards and and two TDs, and the senior recorded 18 tackles and forced two fumbles. Junior Clay Malone and senior Quin Young pace EPC this fall with 13 receptions apiece.
Marked Tree at BARTON (23): Barton's team speed proves the difference. Marked Tree junior DE Jaylon Dunn (three sacks in 2014) forced a fumble late last week to preserve a 26-21 win over Harrisburg. Senior linemen Jered Hood (6-3, 230) and Terry Carter (6-1, 265) playing well for Marked Tree.
Midland at CEDAR RIDGE (18): Class 3A Cedar Ridge better than in recent years, hands upstart Midland third loss as a varsity program. Cedar Ridge defeated 3-2A newcomer Rector 36-16 last week.
Walnut Ridge at HARRISBURG (7): Harrisburg at full strength last week in the 26-21 loss at Marked Tree after playing without five starters Week 1 in a 55-16 loss to Cross County. Harrisburg senior LB Joey McGill (6-5, 255) is one to watch.
Jonesboro Westside at CROSS COUNTY (2): Cross County could not keep pace last week with Class 4A Arkansas Baptist's passing attack in a 35-27 loss. Jonesboro Westside is a respectable 4-4 in its past eight non-conference games. Watch highlights of Jonesboro Westside's Week 3 victory over Cross County here.
Salem at MELBOURNE (28): Salem off to worst start since going 1-9 in 2008. A year ago, the Greyhounds outscored Mountain View and Yellville-Summit by a combined 76-31. This year, Salem lost those games by a combined 68-24.
Earle at HIGHLAND (7): Highland notches its first win of the season in its home opener. No. 7 Earle rebounded nicely from its opening 20-point loss at Hazen to topple 3-3A favorite Rivercrest 18-7 a week ago. Watch highlights of Highland's Week 2 against Clinton here and Earle's Week 1 against Hazen here.
RECTOR is open.

4-2A
HACKETT (13) at Magazine: Hackett hustled last week but managed just 112 yards and lost five turnovers in a 20-6 loss to defending 4-2A champion Hector.
Decatur at MOUNTAINBURG (2): Mountainburg junior Clayton Stephenson (5-7, 150) ran 32 times for 271 and three TDs last week in a 30-21 win over Union Christian.
HECTOR (35) at Hartford: No. 8 Hector drove 98 yards for a TD to tie Hackett 6-6 early last week and allowed just two first downs the rest of the night in a 20-6 win. Senior linemen Steve Ester and Alec McMinn recorded two and three tackles for loss, respectively.
UNION CHRISTIAN (1) at J.C. Westside: UC freshman QB Christian Snipes completed 11 of 23 passes last week for 281 yards, including TDs of 53 and 87 yards, in a 30-21 loss to Moutainburg. Sophomore WR Hauken Smith caught seven passes for 170 yards.
SUBIACO ACADEMY (28) at Western Yell County: WYC feeling good after a 26-14 league win over J.C. Westside, avenging last year's 16-15 loss to the Rebels. Good feeling may not last with 4-2A favorites Hector and Hackett coming up on WYC schedule.

5-2A
MAGNET COVE (12) at Benton H. Grove: See Game of the Week.
DANVILLE (12) at Bigelow: Class 4A Atkins returned an interception 10 yards for a TD late last week to finish off Bigelow 27-13. Danville doubled 7-2A member and former 5-2A member Mount Ida 28-14 last week.
MOUNT IDA (20) at Mountain Pine: No. 13 Mount Ida hands Mountain Pine its 23rd consecutive loss.
CUTTER M. STAR (8) at Bismarck: Sophomore Andrew Bennett (5-10, 170), a Lake Hamilton transfer, quarterbacks Cutter Morning Star now, and the Eagles look much better than the No. 7 team in the 5-2A as coaches predicted in the preseason.
ENGLAND (37) at Drew Central: No. 11 England averages 50 ppg after wins over Carlisle and Mineral Springs. Class 3A Drew Central has lost 34 games in a row. Watch highlights of England's Week 1 against Carlisle here.
Poyen at EPISCOPAL COLLEGIATE (34): Senior RB/LB Hunter Keen (5-11, 170) sparks an improved Poyen team on both sides of the football. Class 3A No. 6 Episcopal (2-0) was idle last week after sweeping DeWitt (34-13) and Conway Christian (41-0) Week 1. Junior slotback Allie Freeman (1,639 receiving yards in 2013) burned DeWitt with six receptions for 129 yards and a TD. Freeman averages a gaudy 23 yards per reception. Watch highlights of Episcopal's Week 3 victory over Poyen here and Episcopal's Hootens.com Kickoff game against DeWitt here.
CONWAY CHRISTIAN (2) at Rose Bud: Conway Christian senior RB Ancil Lea bolted 79 yards for one TD last week, while junior QB Jaycob Henry (6-4, 180) passed for three TDs in the first quarter of a 32-20 win over Benton Harmony Grove. Benton Harmony Grove returned two kickoffs for scores. Rose Bud topped Quitman 30-25 and Marshall 24-20 in tight games.
Marshall at QUITMAN (1): Quitman senior RB Royce Ratzer ran 11 times for 82 yards and two TDs last week in a 18-6 win over Magazine. Sophomore lineman Tyler Stracener paced Quitman with 17 tackles.

6-2A
CARLISLE (19) at Augusta: No. 22 Carlisle gives Jack Keith his first victory as a varsity head coach. Senior RB Clinton Hampton, who did not play in 2013, carried 31 times last week for 303 yards and two TD in a 34-32 loss to Class 4A DeWitt. Watch highlights of Carlisle's Week 1 against England here.
DES ARC (15) at Brinkley: Des Arc junior Noah Kennedy intercepted a pass in the red zone with less than a minute left last week to preserve a 22-16 win over McCrory. Junior WB Colt Covington ran for 93 of Des Arc's 240 rushing yards. Brinkley's all-league RB Daquan Greene (6-2, 230) ran wild in a 36-0 win over neighbor Palestine-Wheatley.
Marvell at MCCRORY (36): McCrory rallied from a 14-0 deficit last week at Des Arc and had the football at the Des Arc 15-yard line with 50 seconds left before throwing an interception to end a 22-16 loss. McCrory junior RB Kaigen Rogo could push Hazen all-state RB Trenton Mosby for top 'back in the 6-2A.
Palestine-Wheatley at CLARENDON (6): Clarendon avenges its closest defeat (30-24 to P-W) of 2013. Clarendon was 1-9 last year.
HAZEN (6) at Osceola: Class 3A Osceola all-state RB Tevin James (6-0, 180) had 10 carries for 26 yards last week in a 10-point loss to Gosnell. Hazen, with 12 united seniors, bullied Earle 36-16 Week 1 and destroyed Clarendon 46-0 last week. Watch highlights of Hazen's Week 1 against Earle here.

7-2A
FOUKE (13) at Dierks: Fouke has won its past six contests against 7-2A members, including last week's 35-0 win at Foreman. The Panthers held Foreman to 38 total yards, including 2 rushing. Dierks, favored to win the 7-2A for the second straight season, has defeated Hope JV (58-30) and Mountain Pine (47-14) the past two weeks.
Glen Rose at GURDON (1): Both teams looking for their first win. Glen Rose has lost to Malvern (38-0) and Bauxite (28-3) the past two weeks. Gurdon, which dressed 18 players last week, has lost to Prescott and Smackover by an average of 28 points. Gurdon should be at full strength (23 players) Friday night.
MOUNT IDA (20) at Mountain Pine: No. 13 Mount Ida hands Mountain Pine its 23rd consecutive loss.
Centerpoint at MURFREESBORO (5): Centerpoint crushed Murfreesboro 48-20 a year ago. Centerpoint relies on senior linemen and sophomore skilled players this fall. Murfreesboro won the previous three meetings by an average of five points. Murfreesboro senior (and Hot Springs Lakeside move-in) Jacob Jackson rushed for 40 yards, caught four passes for 87 yards and a TD, recorded a team-high seven tackles and intercepted a pass last week to seal the 6-0 win over Horatio.
SMACKOVER (38) at Lafayette County: Smackover senior QB Logan Clark ran 15 yards for a TD and threw a 49-yard TD pass to junior RB Dewayne Jones in last week's 41-18 win over Gurdon. Jones also dashed 44 yards for a score. Junior standout and Hog commit Jordan Jones returned a punt 78 yards for a TD. Lafayette County has beaten Hermitage (15-12) and Genoa Central (40-6) the past two weeks.
Spring Hill at GENOA CENTRAL (1): Spring Hill has won three of four meetings, including 14-0 last year. Genoa Central has won six games since launching varsity football in 2010, including a 42-8 win over Spring Hill two years ago.
Horatio at FOREMAN (3): Horatio has won the past two meetings by a combined four points. The Lions lost six of their past seven games last year after a 27-26 win over Foreman.
MINERAL SPRINGS is open.

8-2A
STRONG (15) at Hampton: Hampton allowed more than 300 rushing yards last week in a 29-point loss to No. 2 Bearden, while Strong rolled up 382 total yards in a 26-point win over Hermitage.
WOODLAWN (6) at Hermitage: Woodlawn won this matchup 72-52 Week 10 last year. Hamburg JV defeated Woodlawn 20-16 last week, while Strong handled Hermitage 48-22.
BEARDEN (28) at Parkers Chapel: No. 2 Bearden rushed for more than 300 yards last week in a 42-13 win over Hampton. Senior LB Justin Horstkamp intercepted two passes. Bearden's O line has played well early, led by senior center Jesse Hawkins, junior left tackle Sam Williams (offer from UL-Monroe) and senior right tackle Austin Hall (offer from Arkansas Tech). Parkers Chapel big-played scrappy Spring Hill 31-6 last week with sophomore RB Dezmon Jackson running 20 times for 115 yards and two TDs. Junior QB Reagan Cates completed 10 of 17 passes for 149 yards and two TDs. Senior Dakovi Hay ran four times for 79 yards and a TD.
RISON (8) at C. Harmony Grove: Rison has won five in a row in this series by an average of 18 points. No. 1 Junction City whipped Rison 48-8 last week following another Wildcat family tragedy: a former player committed suicide last week with the funeral Friday afternoon. Rison lost three fumbles early Friday night and trailed 26-0 after one quarter.
JUNCTION CITY is open.