Class 7A - Week 4 - 2014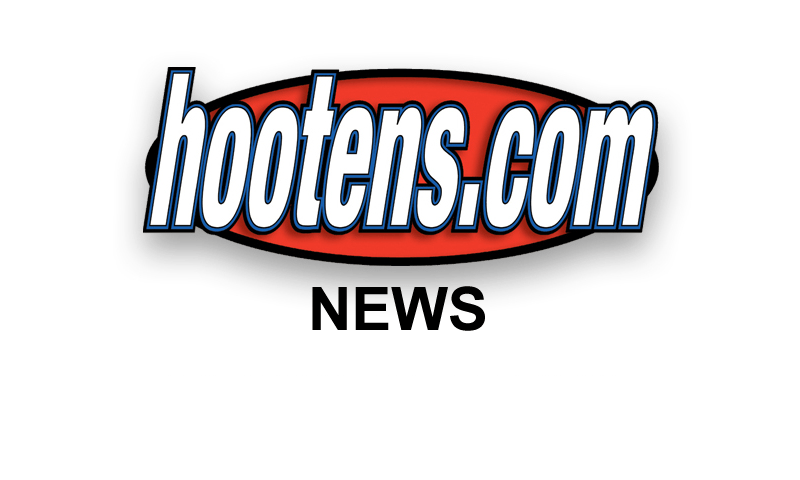 Hootens.com Rankings
Class 7A, Week 4, 2014
Copyright Hooten Publishing, Inc.

1. Fayetteville (3-0)
2. Bentonville (0-3)
3. FS Northside (3-0)
4. Conway (3-0)
5. Cabot (2-1)
6. North LR (2-1)
7. FS Southside (2-1)
8. Springdale Har-Ber (0-3)
9. Bryant (2-0-1)
10. LR Central (1-2)
11. LR Catholic (1-2)
12. Rogers (1-2)
13. West Memphis (1-2)
14. Van Buren (2-1)
15. Rogers Heritage (1-2)
16. Springdale (0-3)

GAME OF THE WEEK
No. 3 FS Northside at No. 1 Fayetteville.
When Northside's defense faces Fayetteville's offense more than a dozen future college football players are likely on the field. Northside's defense, including Arkansas Razorback commit Daytreon Dean at an end, allows 13.3 points. Fayetteville, featuring future Razorback tight end C.J. O'Grady, scores 37.3 points.
Northside, 3-0 for the first time since 2006, got kickoff returns for touchdowns from Keyshawn Dorsey (97 yards) and Kiondre Thomas (99 yards) in last week's 42-17 mercy-rule win over Class 6A power Greenwood. Junior linebacker Deontre Hardwick, also on Arkansas' recruiting radar, returned a fumble 73 yards and Northside limited Greenwood to 87 yards in second half. It ended Greenwood's 38-game regular-season win streak.
Fayetteville's best outing came two weeks ago, a 10-point win over North Little Rock. O'Grady took a reverse handoff then passed for a TD vs. North LR.
Fayetteville is the home team but unsettled at quarterback while Northside appears in postseason form. Quarterbacks Jack Lindsey (6-1, 190) and Taylor Powell (6-0, 190) share snaps at Fayetteville.
Comparing scores: Two weeks ago, Fayetteville beat North LR 43-33. North LR pounded Pine Bluff 45-24 last Thursday. Pine Bluff had six turnovers and lost at FS Northside 26-15 in the opener. Watch highlights of FS Northside's Week 2 against LR Central here and FS Northside's Week 1 against Pine Bluff here.

LAST WEEK
Hootens.com predicted 10 of 14 winners (71 percent) in games involving Class 7A teams. For the season, hootens.com has correctly predicted winners in 33 of 42 games (79 percent).

TV LAND
Hooten's Arkansas Football TV show features the state's top players 10:30 a.m. Saturdays on KATV (ABC Little Rock) and 8:30 a.m. Saturdays on KXNW Channel 34 (Fort Smith/Fayetteville). North LR kicker Sandy Burks will be featured as the Arkansas Air Guard Scholar Athlete of the Week.

WEEK 4 PREDICTIONS (favored teams in ALL CAPS)
7A/6A CENTRAL
LR Catholic at ALMA (9): Undefeated Alma, moving up from Class 5A to Class 6A this fall, opens conference play against the 7A No. 11 ranked Rockets. Alma allowed three TDs in non-conference play while quarterback Evan Burris completed 37 of 50 passes (74 percent) for 543 yards and nine touchdowns with no interceptions and rushed for another 153 yards and a TD. Catholic QB Andrew Sale passed for 180 yards and three TDs in last week's 28-14 win over Class 6A LR Parkview. Alma coach Doug Loughridge calls Catholic "the best overall team in all three phases" the Airedales have seen. Watch highlights of Alma's Hootens.com Kickoff game against Poteau, Okla. here.
GREENWOOD (21) at Van Buren: No. 14 Van Buren lost at Class 5A Farmington, a member of Class 4A last season, 42-22 a week ago. Farmington outgained Van Buren 250 yards to 61 yards and forced two turnovers while building a 28-6 halftime lead. Greenwood has not lost back-to-back games since 2010.
Russellville at BRYANT (7): Bryant just beat LR Central for the eighth consecutive season, 28-10. Russellville rallied last week to beat Class 4A Pottsville 35-28. Russellville sophomore QB Michael Mullen threw two TD passes in the third quarter before senior RB Kentrell Scott ran 17 yards for the game-winning TD with 4:48 left. Bryant intercepted two passes, held Central scoreless three times in the Red Zone and forced two more turnovers on downs. Junior RB Savonte Turner ran 13 times for 109 yards and a TD. Bryant has won the past two meetings (38-21 in 2011 and 38-7 in 2010). Watch highlights of Bryant's Week 2 against LR McClellan here.
CONWAY (15) at Siloam Springs: Conway returns to northwest Arkansas for the second straight week after an impressive 31-15 win over Springdale Har-Ber. Siloam Springs surprised last week, totaling 455 yards in a 41-7 win at Claremore, Okla. Conway junior QB Breylin Smith averages 309 yards passing through three games. Watch highlights of Conway's Week 2 against Jonesboro here and Conway's Week 1 against Cabot here.

7A/6A EAST
North LR at CABOT (1): Cabot's Mike Malham now the fourth winningest coach in Arkansas history with 271 victories. The Panthers flogged LR Fair 41-0 last Friday. North LR bounced back from a 10-point loss at No. 1 Fayetteville to beat Class 6A No. 2 Pine Bluff 45-24. North LR lost twice to Cabot last year, 48-31 during the regular season and a 43-42 double overtime loss in the playoff semifinals. Watch highlights of Cabot's Week 1 against Conway here.
LR CENTRAL (25) at Searcy: These teams have split the past two meetings. Central out-gained Bryant 351-291 in last week's 28-10 loss. Searcy has lost to Class 5A members Batesville (51-7) and Morrilton (35-28) the past two weeks. Watch highlights of LR Central's Week 2 against FS Northside here.
JONESBORO (35) at Mountain Home: Mountain Home's losing streak extends to 24 games. Jonesboro beat Mountain Home 49-28 a year ago. Watch highlights of Jonesboro's Week 2 against Conway here.
WEST MEMPHIS (25) at Marion: West Memphis scored six QB sacks but lost last week at Class 5A No. 1 Wynne 42-14. Wynne beat Marion 64-7 in the opener. Marion has lost 10 straight games. Watch highlights of West Memphis' loss to Wynne here.

7A WEST
FS Northside at FAYETTEVILLE (1): See Game of the Week.
BENTONVILLE (16) at FS Southside: Southside faces its first Class 7A opponent while winless Bentonville has scored just three TDs, losing to three excellent out-of-state opponents. Southside scored a Week 1 win over Class 4A Warren in the final seconds and mercy ruled Class 6A Lake Hamilton last Friday with a loss to Class 6A power Greenwood 15-10 Week 2. Bentonville eliminated FS Southside 45-13 in the second round of the playoffs last November. Watch highlights of FS Southside's win at Lake Hamilton here and Bentonville's Week 1 against Kansas City (Mo.) Rockhurst here.
ROGERS HERITAGE (8) at Springdale: This could be Springdale's best shot at victory in 2014. Heritage hammered a week ago 49-10 at Navasota, Texas despite Joey Saucier's 18 carries for 130 yards and a TD. Heritage spanked Springdale the past two seasons by a 26.5 point margin.
SPRINGDALE HAR-BER (1) at Rogers: Har-Ber hits the road for the third time in four weeks. Har-Ber is 0-3 for first time in school history. Rogers ripped Har-Ber 59-42 last season in Springdale.