Class 6A - Week 4 - 2014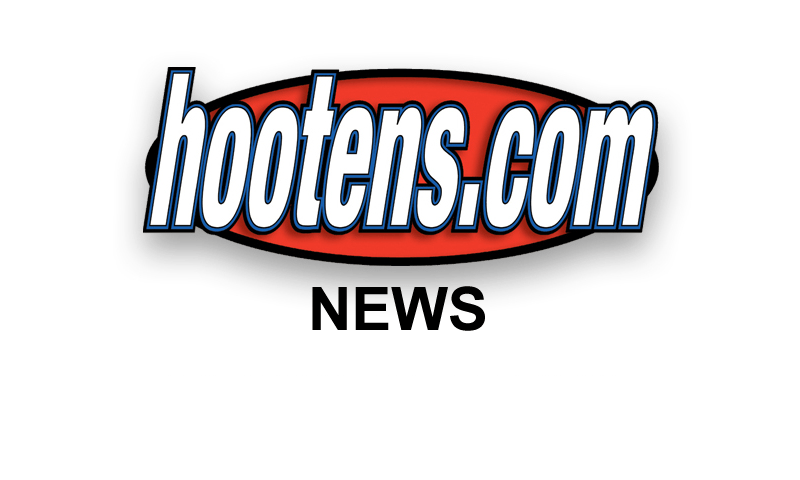 Hootens.com Rankings
Class 6A, Week 4, 2014
Copyright Hooten Publishing, Inc.

1. Greenwood (2-1)
2. Pine Bluff (1-2)
3. El Dorado (2-1)
4. Jonesboro (2-1)
5. Alma (3-0)
6. Benton (2-0-1)
7. Lake Hamilton (2-1)
8. Russellville (2-1)
9. LR Parkview (2-1)
10. Texarkana (2-1)
11. Siloam Springs (2-1)
12. Searcy (1-2)
13. Sheridan (1-2)
14. Marion (0-3)
15. Mountain Home (0-3)
16. LR Hall (0-2-1)

HOOTENS.COM GAME OF THE WEEK
No. 6 Benton at No. 9 Little Rock Parkview
Benton outlasted Greenbrier last week 52-32 after falling behind 14-0 in the first quarter. Greenbrier passed for 453 of its 496 yards, while Benton totaled 720 yards, including 413 passing and four touchdowns from junior quarterback Cason Maertens. Benton averaged 8.3 yards per carry, led by senior Chase Shamlin's 15 carries for 129 yards and two TDs. Junior Drew Dyer ran 11 times for 102 yards. Senior Drew Harris caught 12 passes for 174 yards and a score. Maertens has completed 65 of 83 passes (78 percent) for 892 yards and eight TDs this season. Senior receivers Sam Baker and Casey Green have each caught three TD passes. Senior linebacker Tim Dezort paces the Panthers with 28 tackles.
Parkview went 7-17 in the 7A/6A Central the past two seasons, including a pair of playoff victories over 6A South members Sheridan (27-0 in 2012) and Texarkana (28-25 in 2013). The Patriots dropped their first game of the year last week at LR Catholic 28-14. Catholic intercepted five passes, including four in the second half. Sophomore QB Koilan Jackson has generated 371 yards and five TDs this year. Junior running back Jason Green paces the Patriots with 16 carries for 142 yards (8.9 ypc) and two TDs. Senior fullback Dominique Scott has rushed 15 times for 104 yards (6.9 ypc) and three scores. Sophomore Xavier Roberson has 199 yards receiving and two TDs.
Watch highlights of Benton's Week 3 win against Greenbrier here.

HOOTENS TV SHOW
Hooten's Arkansas Football airs 10:30 a.m. on KATV 7 (ABC-Little Rock) and 8:30 a.m. on KXNW (Ch. 34 Fort Smith/Fayetteville) Saturdays this fall. The show features the state's top recruiting prospects.

LAST WEEK
Hootens.com picked 13 of 16 winners (81 percent) in Week 3. For the season, hootens.com has correctly predicted 41 of 46 games (89 percent).

WEEK 4 PREDICTIONS (favored team in CAPS followed by point spread)
7A/6A CENTRAL
LR Catholic at ALMA (9): Catholic beat LR Parkview 28-14 last week for its first win of the year. Undefeated Alma has given up 26 points in wins over Poteau, Okla., Springdale and Harrison. Senior QB Evan Burris has completed 37 of 50 passes (74 percent) for 543 yards and nine TDs this season and leads Alma with 24 carries for 153 yards. Senior LB Curtis Lloyd paces the Airedales with 45 tackles. Watch highlights of Alma's Hootens.com Kickoff game against Poteau, Okla. here.
Russellville at BRYANT (7): Russellville rallied last week to beat Class 4A Pottsville 35-28, while Bryant topped LR Central 28-10. Russellville sophomore QB Michael Mullen threw two TD passes in the third quarter before senior RB Kentrell Scott ran 17 yards for the game-winning TD with 4:48 left. Bryant intercepted two passes, held Central scoreless three times in the Red Zone and forced two more turnovers on downs. Junior RB Savonte Turner ran 13 times for 109 yards and a TD. Bryant has won the past two meetings (38-21 in 2011 and 38-7 in 2010). Watch highlights of Bryant's Week 2 against LR McClellan here.
CONWAY (15) at Siloam Springs: Conway returns to northwest Arkansas for the second straight week after beating Har-Ber 31-15 a week ago. Siloam Springs totaled 455 yards in a 41-7 win at Claremore, Okla. Watch highlights of Conway's Week 2 against Jonesboro here and Conway's Week 1 against Cabot here.
GREENWOOD (21) at Van Buren: Greenwood lost last week to FS Northside 42-17. The Bulldogs have not lost back-to-back regular-season games since 2010. Van Buren coming off a 42-22 loss to Class 5A Farmington.

7A/6A EAST
LR CENTRAL (25) at Searcy: These teams have split the past two meetings. Central outgained Bryant 351-291 in last week's 28-10 loss. Searcy has lost to Class 5A members Batesville (51-7) and Morrilton (35-28) the past two weeks. Watch highlights of LR Central's Week 2 against FS Northside here.
WEST MEMPHIS (25) at Marion: West Memphis lost last week to Wynne 42-14. Wynne beat Marion 64-7 in the opener. The Patriots have lost 10 straight games. Watch highlights of West Memphis's Week 3 loss to Wynne here.
JONESBORO (35) at Mountain Home: Jonesboro beat Mountain Home 49-28 a year ago. Mountain Home's losing streak extends to 24 games. Watch highlights of Jonesboro's Week 2 against Conway here.

6A SOUTH
BENTON (13) at LR Parkview: See Hootens.com Game of the Week.
EL DORADO (36) at LR Hall: El Dorado on the road for the third straight week. The Wildcats have defeated Class 5A members Camden Fairview and Magnolia this season by a combined 16 points. Hall hasn't won a game since Week 3, 2011.
LAKE HAMILTON (10) at Sheridan: Lake Hamilton has beaten Sheridan the past three years by an average of 38 points. Lake Hamilton coach Jerry Clay (212-105 at Lake Hamilton) is tied for sixth on the all-time wins list with former Springdale coach Jarrell Williams. Sheridan has scored once the past two weeks in losses to Arkadelphia (40-8) and White Hall (12-0). Sheridan lost three turnovers against White Hall. Senior LB Logan Loftis recorded 15 solo tackles, while junior Chris Wheeler gathered 11 stops. Junior punter Brady Bibb averages 41 yards per punt. Watch highlights of Lake Hamilton's Week 3 loss to FS Southside here.
PINE BLUFF (8) at Texarkana: Pine Bluff has won four of the past five meetings, including three in a row by an average of 12 points. Texarkana last beat the Zebras 42-28 in the 2010 semifinals. Watch highlights of Pine Bluff's Week 1 loss to FS Northside here.