Class 5A - Week 5 - 2013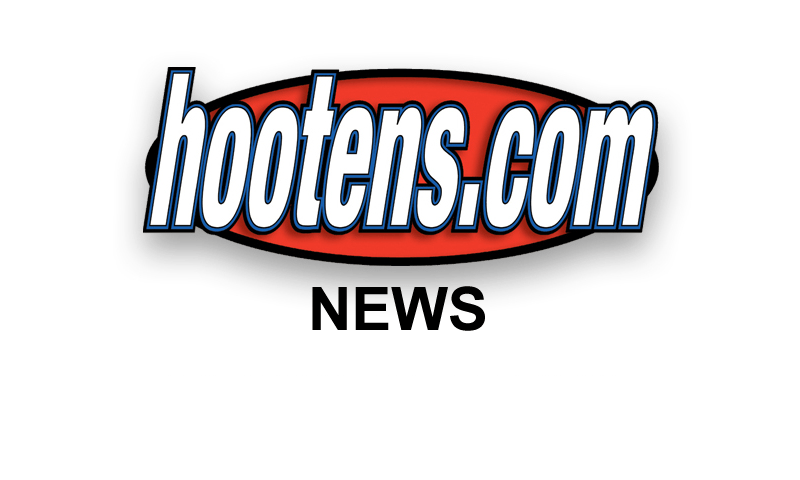 Hootens.com Rankings
Class 5A, Week 5, 2013
Copyright Hooten Publishing, Inc.
1. Camden Fairview (4-0)
2. Pulaski Academy (4-0)
3. Batesville (2-2)
4. Alma (2-2)
5. White Hall (4-0)
6. Morrilton (3-1)
7. Mills (4-0)
8. Shiloh Christian (1-2-1)
9. Hope (3-1)
10. Watson Chapel (1-2)
11. Forrest City (4-0)
12. Sylvan Hills (3-1)
13. Wynne (3-1)
14. West Helena (2-2)
15. Greenbrier (2-2)
16. Beebe (2-2)
17. Vilonia (1-3)
18. LR Christian (2-2)
19. Harrison (1-3)
20. HS Lakeside (1-3)
21. Jacksonville (1-3)
22. Magnolia (1-3)
23. Nettleton (1-3)
24. Blytheville (1-3)
25. Hot Springs (1-3)
26. Paragould (2-2)
27. Huntsville (2-2)
28. Greene County Tech (0-4)
29. De Queen (0-4)
30. Clarksville (1-3)
31. LR McClellan (0-4)
32. North Pulaski (0-4)
HOOTENS.COM GAME OF THE WEEK
No. 4 Alma at No. 6 Morrilton
This game could decide the league title. Morrilton trailed Shiloh Christian 41-35 at halftime last week before rallying for a 70-41 victory. Devil Dog senior quarterback Toney Hawkins has completed 76 of 120 passes (63 percent) for 995 yards this year, and rushed for more than 300 yards. "He's the most dangerous athlete we'll face in this conference," Alma coach Doug Loughridge says. Devil Dog senior Sharaz Rhodes ran for 208 yards and five TDs against Shiloh Christian. Senior noseguard Bobby Foster and ends Kelvin Mitchell and Kieran Cole anchor the Devil Dog defense.
Alma has beaten Van Buren and Clarksville this season. Since surrendering 47 points to Greenwood in Week 2, the Pointers have given up just two TDs. Airedale senior linebacker Alex Burris, a two-time all-state selection, has 43 tackles, two interceptions and a sack this fall. Burris, a part-time running back, paces the Airedales with 17 catches for 187 yards. "Their front seven on defense is sound," Morrilton coach Cody McNabb says.
Alma junior QB Evan Burris paces the rushing attack with 164 yards and a TD, and he's completed 55 of 89 passes (62 percent) for 691 yards and five scores. Jake Folkerts, a basketball player who didn't play football last season, has 17 catches for 139 yards.
Loughridge coordinated Russellville's defense from 1999-2003, and McNabb succeeded Loughridge at Russellville, where he coached from 2004-2009. "We have a similar background, but this is the first time we've played each other," McNabb says.
Common opponent: Russellville beat Morrilton 43-28 in Week 1 and Alma 17-7 in Week 3.
HOOTEN'S TV SHOW
Hootens Arkansas Football TV Show airs 10:30 a.m. Saturday's this fall on KATV 7 (ABC-Little Rock) and KXNW (Ch. 34 Fort Smith/Fayetteville). The show features the state's top recruiting prospects. Shiloh Christian senior linebacker Nick Gookin will be featured as the Arkansas Air Guard Scholar Athlete of the Week.
LAST WEEK
Hootens.com correctly predicted 12 of 16 games (75 percent) last week. For the season, Hootens.com has correctly predicted 77 of 100 games (77 percent).
WEEK 5 PREDICTIONS (favored team in ALL CAPS followed by point spread)
5A CENTRAL
West Helena at PULASKI ACADEMY (24): This is a rematch of the 2008 state title game which Pulaski Academy won 35-32. Since, West Helena has won just 18 games, but two of the victories are this season. Cougar junior QB Curly Brewer threw three TDs and ran for another in last week's 20-point win over Jacksonville. Pulaski Academy has won 50 games, including four this fall, since winning the 2008 state title.
LR McClellan at JACKSONVILLE (6): Jacksonville jumped on West Helena 6-0 last week and trailed 19-12 in the fourth quarter before losing 38-18. Little Rock McClellan didn't gain any yards rushing in last week's 14-point loss to Mills, but used a pair of long kickoff returns to set up TDs.
North Pulaski at LR CHRISTIAN (28): Little Rock Christian has won just one league game (beat West Helena by five points Week 9, 2012) since beating North Pulaski by 34 points a year ago. Warrior senior QB Houston Angel passed for 163 yards and a TD last week at Sylvan Hills. North Pulaski has scored 13 points this season.
Sylvan Hills at MILLS (1): Sylvan Hills has won three of the past five meetings since moving into the same league with the Comets in 2008. Bear coach Jim Withrow compiled a 28-44 record in seven years at Mills before taking over at Sylvan Hills in 2007. Sylvan Hills junior QB Tra Doss ran for 213 yards and four TDs in last week's 28-point win over Little Rock Christian. Comet senior QB Omar Avance threw four TD passes at Little Rock McClellan a week ago. The Comet first-team defense has yielded just two TDs this fall.
5A EAST
FORREST CITY (7) at Beebe: Beebe rides sophomore fullback Tripp Smith (299 yards, six TDs in past two games) and junior halfback Jessie Crisco (98 yards, one TD at Paragould). Forrest City senior QB Ethan Adams has passed for almost 800 yards nine TDs this fall.
NETTLETON (3) at Blytheville: Blytheville has beaten Nettleton six straight seasons. Neither team scored last week (Blytheville lost at Wynne 35-0, Nettleton lost to Batesville 21-0). Watch highlights from Nettleton's Week 2 win vs. Trumann here.
Paragould at BATESVILLE (32): Batesville hasn't lost to Paragould since 1994 (when it was known as Ridgecrest). Paragould trailed Beebe 28-13 in the second half last week before giving up 21 unanswered points. Batesville shutout Nettleton last week and the Pioneers have allowed a TD or less in five of their past eight conference games.
WYNNE (16) at Greene County Tech: Greene County Tech usually plays tough against the Yellowjackets, winning by seven points in 2009, and losing by a combined 18 points in 2010-2011. The Eagles hung with Forrest City for a half last week (trailed 26-23 at halftime) before losing by 24 points. Wynne sophomore Antonio Davis ran for 177 yards and three TDs against Blytheville.
5A SOUTH
HOPE (11) at Hot Springs: Hope senior Javon Westmoreland ran in four TDs and caught three passes for 62 yards in last week's sportsmanship rule victory over De Queen. Hot Springs' 56-32 win over Hope last year snapped Hope's three-game winning streak in the series. Watch highlights of Hope's Week 2 loss to Ashdown here and Hot Spring's Week 3 loss to Arkadelphia here.
HS LAKESIDE (3) at Magnolia: Improved Magnolia has beaten Hot Springs Lakeside six of the past nine seasons. Magnolia lost by a point to Crossett in the opener and beat Monticello by four points Week 2. Since, the Panthers have lost consecutive games to Hamburg and White Hall by a combined 63-6. HS Lakeside scored 96 points in its opening three games, but just a field goal in last week's 39-point loss to Camden Fairview.
WATSON CHAPEL (24) at De Queen: This is the second meeting between these schools (Watson Chapel won 48-9 last year). Watson Chapel senior tailback Devonte Battles has rushed for more than 300 yards and three TDs the past two weeks.
White Hall at CAMDEN FAIRVIEW (21): Camden Fairview has won 18 straight games and 27 consecutive conference games. Cardinal senior QB Matt Ollison has completed 56 of 87 passes (64 percent) for 965 yards and 10 TDs this year, while senior Deion Holliman has caught 17 passes for 383 yards and six TDs and rushed for 128 yards and two scores in three games. Fairview sophomore running backs Demarea Crockett and D.J. Franklin have combined for 205 yards and two TDs this fall. White Hall junior QB Kirk Baugh threw two TD passes and ran for a score in last week's 29-point win over Magnolia. Watch highlights of Camden Fairview's Week 1 win at El Dorado here and highlights from White Hall's Week 1 win vs. Monticello here.

5A WEST
ALMA (1) at Morrilton: Hootens.com Class 5A Game of the Week. Watch highlights of Morrilton's Week 1 loss to Russellville here.
Harrison at GREENBRIER (2): Harrison dominated the series until recently, but the Panthers have won three straight over Harrison by a combined 118-45. Harrison must quickly regroup after a late turnover cost the Goblins last week. Greenbrier junior QB Will Drewry completed 21 of 26 passes (81 percent) for 331 yards and four TDs in the first half of last week's 35-point win at Huntsville.
Huntsville at CLARKSVILLE (4): Huntsville's 20-0 win last year snapped Clarksville's five-game winning streak in the series. The Panthers beat Ozark and hung with Dardanelle earlier this year, but surrendered 42 points at Alma a week ago. Huntsville trailed Greenbrier 42-0 at halftime last week.
SHILOH CHRISTIAN (7) at Vilonia: Vilonia won its first game of the season last week by stripping the ball from a Harrison running back in the final two minutes and scoring the winning TD 30 seconds later. Vilonia started the season with 53 players, but only 32 practiced last week, and 16 of 19 seniors are injured. "We had three different kids have surgery last week," Eagle coach Jim Stanley says. Shiloh Christian had almost 600 yards offense last week, but gave up 70 points to Morrilton. Watch highlights of Shiloh Christian's Week 3 loss to Greenwood here.