Class 3A - Week 5 - 2013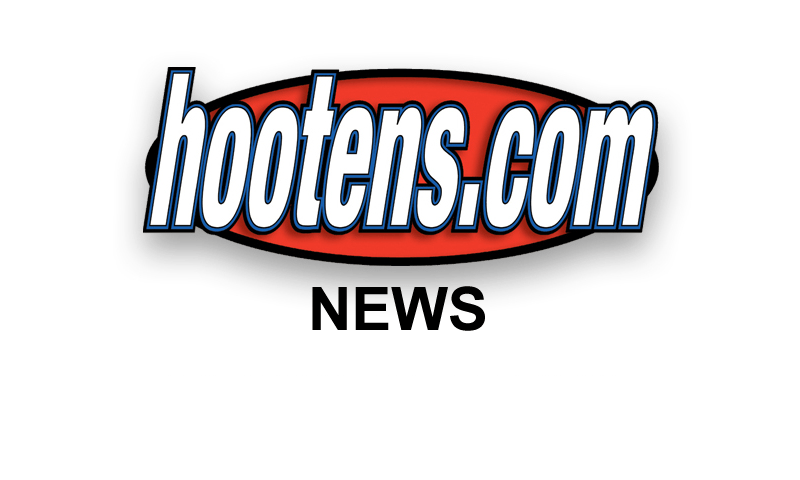 Hootens.com Rankings
Class 3A, Week 5, 2013
Copyright Hooten Publishing, Inc.
1. Harding Academy (4-0)
2. Charleston (4-0)
3. Barton (4-0)
4. McGehee (2-2)
5. Smackover (4-0)
6. Fountain Lake (2-2)
7. Glen Rose (3-1)
8. Hoxie (4-0)
9. Lamar (4-0)
10. Fordyce (4-0)
11. Rivercrest (2-2)
12. Mayflower (3-1)
13. Paris (3-0-1)
14. Earle (2-2)
15. Cedarville (4-0)
16. Prescott (2-2)
17. C. Harmony Grove (1-3)
18. Mansfield (2-2)
19. West Fork (1-3)
20. Lavaca (2-2)
21. Atkins (3-1)
22. Green Forest (2-2)
23. Riverview (3-1)
24. Episcopal (3-1)
25. Melbourne (4-0)
26. Fouke (3-1)
27. Osceola (1-3)
28. B. Harmony Grove (2-2)
29. Danville (2-2)
30. Centerpoint (1-2-1)
31. Greenland (1-3)
32. Rose Bud (2-2)
33. Two Rivers (3-1)
34. Mountain View (1-3)
35. Bismarck (1-3)
36. Bald Knob (1-3)
37. Jessieville (1-3)
38. Corning (0-4)
39. Elkins (1-3)
40. Piggott (1-2-1)
41. Yellville-Summit (0-3-1)
42. Harrisburg (0-4)
43. Horatio (2-2)
44. Perryville (2-2)
45. Manila (0-4)
46. Genoa Central (0-4)
47. Drew Central (0-4)
48. Marshall (0-4)
HOOTENS.COM GAME OF THE WEEK
No. 8 Hoxie at No. 11 Rivercrest
A deep and veteran Hoxie squad chases its first league title since 2008. Junior quarterback Cole Sears generated 232 yards and five touchdowns in last week's 55-20 win at Osceola. He ran 21 times for 203 yards and two scores and threw a 15-yard TD pass three weeks ago in a 28-14 win at Riverview. Sears has completed 74 percent of his passes for 284 yards and five TDs this year. He paces the Mustangs with 53 carries for 496 yards (9.4 yards per carry) and eight scores. Junior running back Gunner Cook has 68 carries for 376 yards and five TDs. Last week, he ran 19 times for 124 yards and two scores and caught a 55-yard TD pass at Osceola. Senior linebacker Colton Brown leads Hoxie in 2013 with 52 tackles, while junior end Stephen Arnold has recorded a team-high seven sacks.
Rivercrest has claimed three league titles in four years, winning 27 of its past 29 conference games. The Colts lost five turnovers last week in a 41-26 win at Harrisburg. Sophomore RB Cecil Langston (7.7 ypc) did not play after injuring his ankle two weeks ago at Gosnell. Junior Chris Johnson rushed for 70 yards and three TDs. Junior QB Marquez Chew's four completions went to senior receiver Kani Turner, including a 27-yard TD. Senior end Tim Talley returned an interception 83 yards for a score. Johnson paces the Colts this fall with 46 tackles at safety, while senior noseguard Clifton Boone has recorded a team-high 16 tackles for loss and 4.5 sacks. Rivercrest is 5-0 against Hoxie under coach Kelly Chandler.
HOOTEN'S TV SHOW
Hooten's Arkansas Football airs 10:30 a.m. Saturdays this fall on KATV 7 (ABC-Little Rock) and KXNW (Ch. 34 Fort Smith/Fayetteville), featuring the state's top recruiting prospects. Searcy will be featured as the Verizon/Nokia Siemens Network Football Town of the Week. Riverview junior receiver Kirklan Pettis will be featured as the Arkansas Air Guard Scholar Athlete of the Week.
LAST WEEK
Hootens.com correctly picked 21 of 24 games (88 percent) involving 3A teams. For the season, hootens.com has correctly predicted 93 of 112 games (83 percent).
WEEK 5 PREDICTIONS (favored team in ALL CAPS followed by point spread)
1-3A
Marshall at WEST FORK (35): Marshall has lost its four games by an average of 40 points. West Fork getting healthy with another week to improve before traveling to Melbourne. The Tigers beat Mountain View 14-8 last week.
Yellville-Summit at GREENLAND (1): Winless Yellville-Summit has lost to England and Elkins by a combined seven points the past two weeks. Greenland has lost three in a row by an average of 38 points. Watch highlights of Yellville-Summit's Week 3 loss to Salem here.
Melbourne at GREEN FOREST (3): Melbourne coming off a 55-20 win over Greenland last week. Senior QB Kyler McLaughlin has generated more than 900 yards this year. Junior RB Dalton Romero paces the Bearkatz with close to 700 yards and 10 TDs. Senior receiver/safety Cody Goodman (six interceptions) makes plays on both sides of the ball. Senior LB and tackle leader Kenny Haney, senior end Korey Caraway and junior end Derek Love spearhead the defense. Melbourne beat Green Forest 20-14 a year ago. Green Forest senior QB Treyton Anderson has accounted for 716 yards and 12 TDs this season. Senior tight end Clayton Watson paces the Tigers with 15 catches for 344 yards (22.9 ypc) and six scores. Senior LB Hector Lopez has recorded a team-high 41 tackles. Senior kicker Eric Perez has made five of six field goals, including a 41-yarder.
MOUNTAIN VIEW (1) at Elkins: Mountain View has won four of its past 14 league games, including a 12-6 win at Elkins in 2011. Elkins kicked a field goal in the fourth quarter to beat Yellville-Summit 10-7 last week, its first win of the year.
2-3A
EPISCOPAL (21) at Perryville: Episcopal moves to 4-1 under first-year coach Richie Marsh, matching its win total from last year. The Wildcats out-gained Harding Academy 333-316 in last week's 21-6 loss. Perryville gave up 703 yards, including 610 passing, in a 61-12 loss to Mayflower. Watch highlights of Episcopal's Week 4 loss to Harding Academy here.
Rose Bud at HARDING ACADEMY (28): Rose Bud surrendered 10 sacks in last week's 35-7 loss to Barton. Harding Academy held Episcopal scoreless for 43 minutes in a 21-6 win. Senior QB Kohl Blickenstaff has completed 64 percent of his passes for 585 yards and three TDs this season. Five receivers have caught 45 of Blickenstaff's 56 completions. Senior RB Trevor Smith paces the Wildcats with 73 carries for 380 yards and five TDs. Senior Trey Davis gains 7.8 yards per play. Watch highlights of Rose Bud's Week 4 loss to Barton here and Harding Academy's Week 4 win vs. Episcopal here.
Bald Knob at MAYFLOWER (27): Bald Knob has scored 26 points in its three losses. Mayflower junior RB Justin Bailey (injured ankle vs. Dardanelle; did not play at Salem) gained 107 yards on six touches (five rushes, one reception) in last week's 61-12 win at Perryville. Junior QB Adam Dycus has completed 91 of 151 passes (60 percent) for 1,544 yards and 23 TDs this year, evenly distributing the ball to Mayflower's trio of receivers (senior Madison Chambliss and juniors Drew Duncan and Josh Woodham). Watch highlights of Bald Knob's Week 4 loss to Riverview here.
BARTON (17) at Riverview: Barton senior athlete and Arkansas State commit Jarrod Chandler returned the opening kickoff 72 yards for a TD and recorded four sacks in last week's 35-7 win at Rose Bud. Riverview sophomore QB David Lee threw two TD passes and sophomore RB Tielyr Fulgham ran for a score in a 20-6 win at Bald Knob. Junior receiver Kirklan Pettis will be featured as the Arkansas Air Guard Scholar Athlete of the Week at 10:30 a.m. Saturday on Hooten's Arkansas Football TV Show. Watch highlights of Barton's Week 4 win at Rose Bud here and highlights from Riverview's Week 4 win at Bald Knob here.

3-3A
HOXIE (1) at Rivercrest: See Hootens.com Game of the Week.
EARLE (8) at Piggott: Earle has beaten Trumann and Corning by a combined 70-22 the past two weeks. Piggott beat Manila 36-6 last week for its first win of the year.
OSCEOLA (2) at Harrisburg: Osceola has lost three in a row since beating Blytheville 40-22 in the opener. The Seminoles are still trying to find their identity on offense but the line is improving weekly. Harrisburg sophomore QB Connor Haag threw two TD passes and ran for a pair of scores in last week's 41-26 loss to Rivercrest. Senior Jake Chatman has emerged this fall as a threat at receiver. Senior LB Jeremy Martin and sophomore tackle Walker Hammond lead on defense. Junior RB Bryan Miller returned last week (shoulder). Senior FB Devon Jarrett (knee) is still doubtful.
Manila at CORNING (12): Both teams looking for their first win of the year. Manila has lost its four games by an average of 39 points. Corning pushed Jonesboro Westside 41-34 three weeks ago but has averaged eight points in its other three losses.
4-3A
CHARLESTON (20) at Paris: Charleston junior QB Ty Storey passed for 432 yards and six TDs in last year's 46-20 win over Paris. Paris junior QB David Buchanan threw three TD passes and ran for a score in the second half of last week's 26-7 win at Mansfield. Buchanan hit senior Trenton Moeller with a short pass that he took 70 yards for a TD.
LAMAR (6) at Mansfield: Lamar sophomore LB Dusty Wilkins recorded a game-high 23 tackles in last week's 38-34 win over Lavaca. Junior Eric James blocked a punt that Wilkins returned for a TD. The Warriors out-scored Lavaca 38-13 after falling behind 21-0 early in the second quarter. Mansfield led Paris 7-0 at halftime last week before surrendering 26 second-half points.
Atkins at LAVACA (2): Both teams battled well last week in losses. Atkins fell to Cedarville 21-20 in overtime. The Red Devils scored first in overtime but missed the extra point. Lavaca jumped Lamar 21-0 early in the second quarter but lost 38-34. The Golden Arrows moved the ball well between the tackles, rolling up 401 yards.
CEDARVILLE (7) at Danville: Cedarville has won its past three games by a combined 13 points. The Pirates lost four fumbles and rallied to beat Atkins 21-20 in overtime last week. Danville lost four turnovers in a 49-14 loss to Charleston.
5-3A
FOUNTAIN LAKE (29) at Two Rivers: Fountain Lake rolled over Centerpoint 48-7 last week, rushing 33 times for 261 yards (7.9 yards per attempt). Two Rivers has beaten Hector, Poyen and Horatio by an average of 11 points. Watch highlights of Two River's Week 4 win against Horatio here.
Horatio at CENTERPOINT (16): Horatio lost to Two Rivers 25-12 last week. The Lions average 18 points per game. Centerpoint beat Murfreesboro 48-20 two weeks ago for its only win of the year. Murfreesboro defeated Horatio 26-14 Week 2. Watch highlights of Horatio's Week 4 loss to Two Rivers here.
GLEN ROSE (42) at Jessieville: Glen Rose junior RB Carlos Burton has 48 carries for 700 yards (14.6 ypc) and nine TDs this season. Jessieville's playoff hopes could be in jeopardy after last week's 31-0 loss at Bismarck.
Bismarck at B. HARMONY GROVE (8): Bismarck snapped a 14-game losing streak last week, beating Jessieville (31-0) for the first time since 1994. Sophomore RB Zack Roberts rushed for more than 100 yards and three TDs. Senior LBs Bryce Yarbrough and Trenton Corley and senior end Shelby Orr led the Lions defensively. Harmony Grove coming off its first loss of the year (55-12 to Glen Rose). Senior Landon Lewis threw a 15-yard TD pass to senior RB Nic Johnson in the second quarter. Johnson rushed for 311 yards and three TDs in Harmony Grove's first three games. Senior Ben Barber paces the Cardinals in receiving.

6-3A
C. HARMONY GROVE (34) at Genoa Central: Harmony Grove managed 192 total yards in last week's 26-0 loss to McGehee. The Hornets tune up this week before playing host to Fouke. Genoa Central lost to Fordyce 63-3 last week. Watch highlights of C. Harmony Grove's Week 1 loss to Bearden here.
FORDYCE (14) at Fouke: Fordyce features two QBs in seniors Braden Chambers and Javeaz Sledge. Chambers has passed for 465 yards and seven TDs this fall, while Sledge paces the Redbugs with 37 carries for 170 yards and two scores. Senior playmaker Larry Buckley gains 10.4 yards per play. Fouke trailed Smackover 21-14 late in the third quarter of last week's 28-14 loss. Junior RB Tyler Edwardes ran 25 times for 125 yards.
Drew Central at MCGEHEE (38): Drew Central has lost 26 games in a row. McGehee senior TB David Shepard ran 16 times for 141 yards and two TDs in last week's 26-0 win at Camden Harmony Grove. Senior end Davondrick Lison returned a fumble 71 yards for a score. Junior end Ryan Berry intercepted a pass that led to McGehee's first TD. Watch highlights of McGehee's Week 1 loss to Hamburg here.
SMACKOVER (14) at Prescott: Smackover struggled to put away Fouke last week in a 28-14 win. Junior safety Elmo Hempstead intercepted a pass in the end zone in the fourth quarter to preserve a 21-14 lead. Two plays later, senior RB Fabian Sims raced 93 yards for a TD. Prescott junior playmaker Khaalid Stewart scored three TDs and intercepted a pass in a 35-6 win at Drew Central. Junior Ron'Darious returned an interception for a score. The Curley Wolves average 21 points per game.