Alignment issues haunt Hog D; QB Allen sore but ready for challenge at No. 18 Florida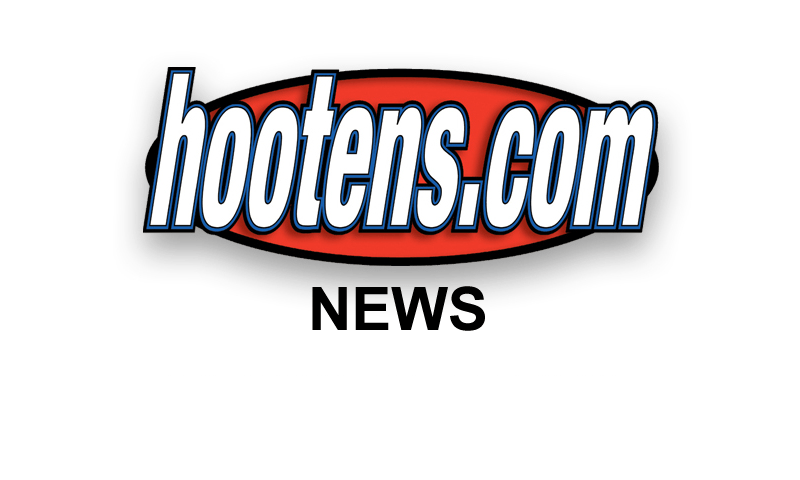 QB Brandon Allen

FAYETTEVILLE - Arkansas quarterback Brandon Allen reported feeling a mite sore Sunday but raring to go Tuesday when the Razorbacks don full pads practicing for Saturday's SEC game at Florida.

The Razorbacks (3-2, 0-1) and the 18th-ranked Gators (3-1, 2-0) clash at 6 p.m. (CDT) Saturday on ESPN2 at Florida's Ben Hill Griffin Stadium better known as "The Swamp: in Gainesville.

"B.A. was not too sore," Arkansas Coach Bret Bielema said Monday, addressing the media while his players take their NCAA mandated day off. "He should be full go with us all this week in practice.

Allen had missed seven consecutive quarters, the last three quarters of the 24-3 victory over Southern Miss on Sept. 14 and the entire, 28-24 loss on Sept. 21 at Rutgers with an injury to his right (throwing) shoulder. He wasn't cleared until Friday to play last Saturday against Texas A&M but quarterbacked every snap and completed 17 of 36 passes for 282 yards and three touchdowns vs. two interceptions as the Razorbacks battled the No. 10 Aggies late into the fourth quarter before losing 45-33.

Initially this Saturday's Florida game was the target date for Allen's return.

However, Bielema disclosed that the day after that Southern Miss game he had an inkling Brandon Allen might beat the timetable from talking to Bobby Allen. Bobby Allen is the father of both Brandon Allen and Arkansas redshirting freshman quarterback Austin Allen and is Bielema's Razorbacks Director of High School Relations. The senior Allen coached Razorbacks defenses from 1998 through 2012.

"That Sunday (after Brandon's injury) Bobby said 'He's pretty sore, coach, but my son is a quick healer," Bielema said. "You just get a feeling with certain kids they are going to do it. I saw (against A&M) a feisty, aggressive, angry, competitive young man Saturday night who can win a lot of football games."

Junior cornerback Tevin Mitchel, removed from the A&M game after taking a blow to the head, appeared to be Arkansas' lone significant injury but seems to be on recovery to in the game-plan against Florida.

"Tevin Mitchel will be limited contact at tomorrow's practice" Bielema said Monday. "And if everything continues to go the way it's going with him he should be no problem to play by Saturday."

While asserting he is not into moral victories since the close of the A&M game, Bielema and his staff are more upbeat about the team's competitive performance against the Aggies than they were following the 28-24 loss the week before at Rutgers.

However, not all is hunky-dory. Bielema said too many little lapses like tardiness to meetings or weight workouts off the field add up to losses on the field.

"I am a big, big believer in what happens off the field carries over directly to what happens on the field," Bielema said. "We have already demoted some guys and took some guys out of game plans because they weren't able to handle their business away from the field, and we will continue to do that."

Bielema said defensively against the "100 percent" disappointment was the Aggies lining up with their running backs and powering through the Hogs to play keep-away from Arkansas' offense in the fourth quarter.

Bielema and Arkansas defensive coordinator Chris Ash gave the Aggies their due, but said the Razorbacks hampered themselves appearing overpowered because they were out of position.


"I think in the fourth quarter they feel they're right on the verge of making a big, big statement," Bielema said. "And guys get overanxious. We have a guy here jump out of his gap, a guy there. If one guy gets out of that hole he is supposed to be in, they all find it. Three times on Saturday night we could see from the sideline the guy wasn't getting in the right gap and I'll be danged if they didn't hit that hole. That's what good offenses do."

Good offenses become great offenses if you misalign, Ash said.

"It had nothing to do with them," Ash said Sunday night. "It had everything to do with us. We either didn't align right, didn't fit right or had poor tackling. I'll give A&M credit they were able to run the ball effectively, but it was more about our mishaps than it was necessarily what they did."




"