Petrino praises Hogs after demanding practices; Green ready; Bequette possible vs. A&M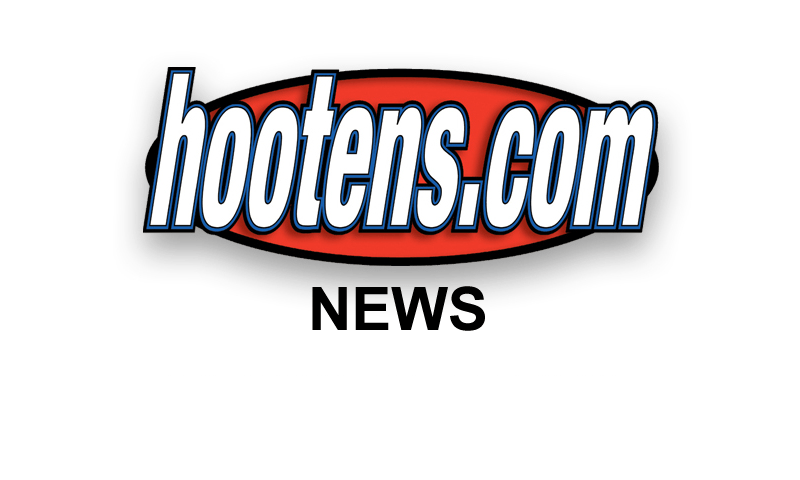 | | |
| --- | --- |
| | |
| | I. Madison OK for A&M |
FAYETTEVILLE - Among the Arkansas ailing, senior cornerback Isaac Madison apparently is OK for this weekend's game against Texas A&M at Dallas Cowboys Stadium.

Meanwhile Arkansas fifth-year senior defensive end Jake Bequette and maybe even fifth-year senior running back Broderick Green harbor hopes of playing.

ESPN will televise the No. 18 Hogs vs. the No. 14 Aggies, starting at 11 a.m. Saturday.

Green was originally deemed out for the season after tearing his anterior cruciate ligament (ACL) in a knee last spring but has been practicing recently and progressing, Arkansas coach Bobby Petrino said after Thursday's practice.

"Broderick will play this year," Petrino said. "He's amazing, how quickly he's come back from it. He's been cleared by the doctors. He's actually been getting practice in for three weeks. This week was his first time full-go. He'll certainly play."

The Hogs also lost all-SEC running back Knile Davis (broken ankle during an Aug. 11 scrimmage) for the season, and Davis will redshirt his junior eligibility for 2012, Petrino reconfirmed Thursday. "No, he won't be ready," Petrino said.

Bequette, second-team all-SEC last season, has been out since the second game for the 3-1 Hogs because of a pulled hamstring. However, he has practiced some this week and increased it during Thursday's non-contact session, Petrino said.

"As far as Jake goes it will be a game-time decision," Petrino said. "He did get work in this week and progressed every day. We have got to see how he is tomorrow (Friday). That will be huge because he did more today than he has done all week. We will see how well he is tomorrow and doctors tell me we will probably know on Saturday. It will be a game-time decision. I am encouraged that he has improved and we have a decision to make. That's a good thing."

Madison, injured during the first half of last Saturday's 38-14 SEC loss at Alabama, was deemed iffy on Wednesday by defensive coordinator Willy Robinson, but Petrino was encouraged after Thursday's session.

"Isaac got good work in today," Petrino said. "Unless he has a setback, he should be fine."

Even if just worked in as a spot-duty sub, Bequette will be welcomed by a defensive end corps that in the Alabama game lost junior starter Tenarius Wright from four to six weeks with a broken arm.

ON SMITH AND FLOWERS
Sophomore Chris Smith has started since Bequette's injury. True freshman Trey Flowers subbed when Wright was injured during the first series at Alabama.

"As far as Chris Smith goes, he's a good football player," Petrino said. "He's young and learning on the run but he has got a lot of work in. He has played with great effort and he is learning the position so certainly his speed and ability to run - he just has to continue to work on where the quarterback's set point is. Understanding where that set point is will help him get more sacks. And as far as Trey Flowers you can't say enough how tough he is mentally and physically.
Every day he is getting better."

Junior D.D. Jones, a tackle by trade but used at end on five-man fronts, and true freshman Lonnie Gosha, also an end/tackle, ready in reserve.

POST-ALABAMA RESPONSE
Petrino praised his team's practices in response to the beating the Hogs took in Tuscaloosa, Ala.

"I was looking forward to the week and basically see what we are made of as a team," Petrino said. "I've liked our work ethic. I think we've had our hardest most physical, fastest practices. I've liked our attitude. We still have a ways to go with execution. We haven't been executing as well as we would have liked to and as consistently as we would have liked. We have to keep working at it and keep grinding at it and we'll get there."

Fundamental tackling for the defense and blocking for the offense are primary post-Alabama objectives for an Arkansas team that netted 17 yards rushing against Alabama and saw quarterback Tyler Wilson constantly hit, even if not officially sacked, by Alabama's defense.

"It is a combination of everybody," Petrino said of pass protection. "I think the receivers getting where they are supposed to be on time and breaking their routes on time and the offensive linemen finishing their blocks on the line movement so there is a window. And then Tyler obviously needs to get the ball out on time out of his hand. We have worked hard at it and worked hard at our timing and our protection. I think we have improved in that area for sure this week."

DOUBLE TROUBLE
A&M's defense leads the nation in sacks, and the Aggies, 2-1 off a 30-29 Big 12 Conference loss to Oklahoma State after leading 20-3 at half, have two outstanding running backs, Cyrus Gray and Christine Michael, to run at the Razorbacks who were pounded last week by Alabama backs Trent Richardson and Eddie Lacy.

DALLAS DISNEYLAND
No Razorback has played more like a seasoned veteran than linebacker Alonzo Highsmith, but unlike some of his teammates who have twice played in the surreal setting of Cowboys Stadium, it's all new to Arkansas' first-year junior college transfer.

"This will be my first time going into that stadium," Highsmith said. "That's like the Disneyland of football."

Chris Smith advises always look at the field instead of football's biggest big screen. "Man, you just can't get caught up looking at that screen," Smith said. "It will throw you off. That JumboTron will throw you off guard."


BROYLES CAPTAIN
Frank Broyles, still the Arkansas' winningest football coach from his 1958-76 tenure and the athletics director emeritus who as A.D. guided Arkansas from the moribund Southwest Conference into the SEC in 1992, will serve as the Razorbacks' honorary captain in Saturday's game against Texas A&M.

Broyles' presence is fitting not only to Arkansas but Texas A&M as the Aggies next year follow Broyles' lead of leaving the Big 12, four remnants of the Southwest Conference added to the then Big Eight, to join the SEC.




"