Hogs running again; Morgan welcomes extra attention from Vols; more notes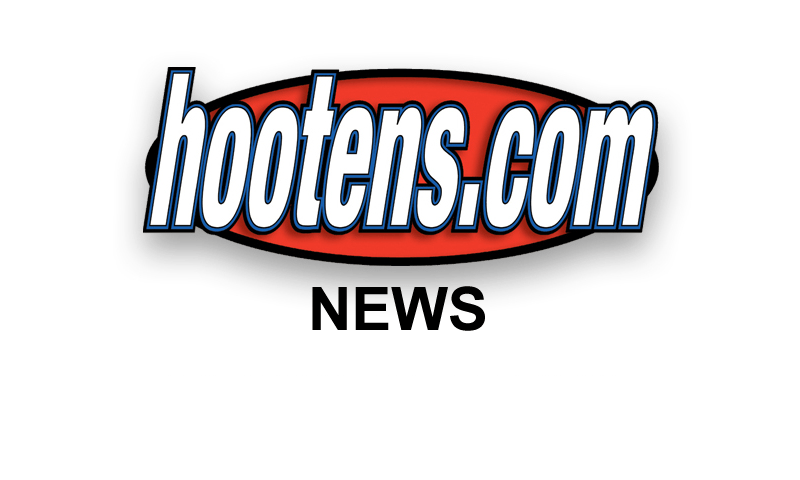 | | |
| --- | --- |
| | |
| | Jr WR DREW MORGAN |
FAYETTEVILLE - Arkansas wide receiver Drew Morgan should anticipate an orange entourage covering him after catching eight passes last week for 155 yards against Texas A&M.


The visiting Razorbacks (1-3, 0-1) and Tennessee's orange-clad Volunteers (2-2, 0-1) kick off at 6 p.m. on ESPN2 at Neyland Stadium.

The more the Vols focus on him, the better, Morgan said Tuesday night.

Because if too many are on him, it won't leave enough to cover fellow starting wideouts Jojo Robinson and Kendrick Edwards.

"I hope they double-team or press me because that will leave other guys open," Morgan said. "I'm not the only threat we have on this team. I think they're going to have put guys in the box for Alex (Collins, the running back with 28 carries for 170 yards in the 35-24 loss to Texas Tech and 26 carries for 151 yards in the 28-21 overtime loss to Texas A&M), which will leave me open. Or if they put guys on me that will leave Jojo or Kendrick open."

Arkansas receivers coach Michael Smith was asked if he expected the Vols to pay more attention to Morgan.

"I guess so," Smith said. "Hey, if they do, they've got some other guys they've got to worry about. That's something that we've got a plan for that, too. if they try to take out one of our guys we have other guys on this team who can make plays. Drew's not a one-man show."

NEW GO-TO GUY
Senior quarterback Brandon Allen was asked about Morgan joining junior tight end Hunter Henry as his go-to guys, especially with Keon Hatcher, the senior wideout and last year's leading receiver, is likely out for the season after breaking his left foot two games into the campaign.

"He's done a great job," Allen said. "I think Drew's stepped into that leadership role with the wide receivers because of the guys we've got out. He's really been that leader for those guys. He stepped up time and time again in the game and made big catches. He continues to improve, and I think he's helping the guys around him improve, too."

WALKER TO RUN
Following Tuesday's practice, running backs coach Jemal Singleton sounded optimistic that fullback/reserve tailback Kody Walker would log his first game action since breaking his hand during the 16-12 loss to Toledo loss.

"He came out and had a good practice," Singleton said. "In pre-practice I saw him catching some balls. Now I don't know how much we'd want to throw to him, but he was out there doing some things. He had to work with it, cast on his hand and adjust to that. he's coming along great."

HOGS PHYSICAL AGAIN
Though rankled it did not accompany victories, the Razorbacks running game, often sputtering in the season-opener even over outmatched Texas-El Paso and stifled by Toledo, ran above 200 yards strong against Texas Tech and Texas A&M.

"I know there are a lot of negative things going around but we have been physical," offensive line coach Sam Pittman said of the last two games. "We have been the offensive line I thought we would be the whole year. We have got a lot of work to do but we are heading in the right direction."

Senior center Mitch Smothers concurred.

"Oh, yeah, after the Toledo game we definitely put more of an emphasis on being more physical and coming off the ball and it's really showing up," Smothers said. "Back to back 200 yards rushing games is really helping us out."

TRYING TO HOLD DOWN PENALTIES
Unfortunately the nine penalties, some of which cost them two TDs vs. Toledo, grew to 11 penalties against A&M, again costing the Hogs a game they could have won.

Holding penalties were critical in both games.

"We should have won the football game, but you don't because of too many penalties," Smothers said. "This week we are really emphasizing that. Any pre-snap penalties you run a lap around the field. So we are putting a real emphasis on that."

Does he fret the Hogs have been so penalized they have become inadvertent targets of officials expecting them to hold and commit penalties because they have been penalized so much lately?

"I'm not going to say that they are targeting us," Smothers said. "You don't know what those referees see. You are not down there seeing it from their perspective. Holding is a choice and we just have to quit doing it. The best way not to hold is use the best technique during the week in practice."

HIS MOST MISUNDERSTOOD PLAYER
Given Brandon Allen has completed 70 percent of his pass attempts this season, including 20 of 25 against Texas A&M, while leading the team tangibly and intangibly, injured for the season senior running back Jonathan Williams expressed bewilderment to Coach Bret Bielema that some fans roast Allen on message boards, talk radio and Twitter.

"J. Will has a lot of time on his hands so I think he has been on the Internet or communicating with the outside world or reading things," Bielema said Monday. "He is like, 'How can people be down on B.A.? If they knew what he brings to us...' And I am like, 'It's just part of the world, J. Will. It's commonplace for people to do that."

They remember Allen fumbling in the fourth quarter against A&M though, Bielema said, but they forget the blindside, fumble-causing hit from national sack-leading Texas A&M defensive end Myles Garrett.

"He went 20 for 25 and was 13 of 13." Bielema said. "He was doing everything he could to win that game."

Bielema said fans ought to remember the hit Allen took.

"We did a bootleg," Bielema said. "That defender came over and whacked him with a forearm, with the elbow with the helmet and that kid got hurt. That kid had to be carried off the field. There is your quarterback who popped up and the toughness of that showed. I don't think there has ever been a more misunderstood player that I have been around than Brandon. Our goal is to help him help his senior year out right."




"