QB Allen, frosh linemen spark Hogs in 45-33 loss to No. 10 A&M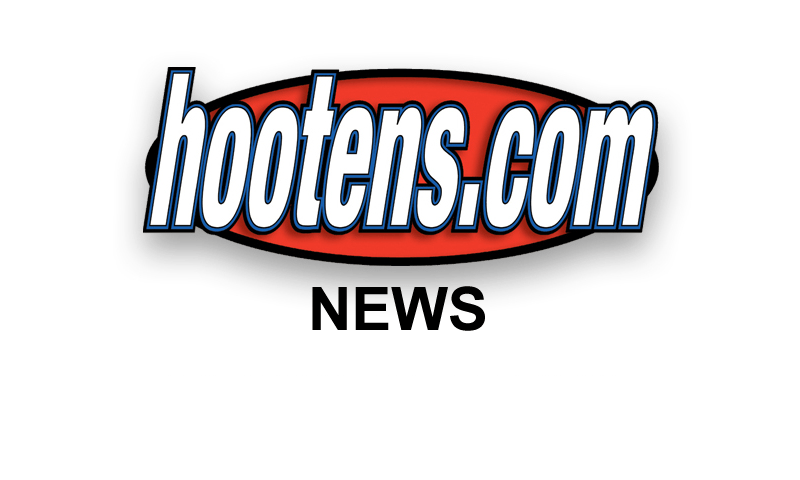 Soph QB Brandon Allen completed
17 of 36 for 282 yds and 3 TDs
with two INTs vs. Texas A&M.
FAYETTEVILLE - "Johnny Football" and the Texas A&M Aggies were too much for Arkansas, again, but not as too much as last year.

Routing the Razorbacks 58-10 last year in College Station behind Heisman Trophy winning quarterback Johnny Manziel, alias Johnny Football, the 10th-ranked Aggies and Manziel couldn't completely put away Arkansas until late in the fourth quarter Saturday.

But A&M did notch a 45-33 SEC victory before 72,613 on a second-half rainy night at Reynolds Razorback Stadium.

The loss, Arkansas' SEC opener, drops first-year Coach Bret Bielema's Razorbacks to 3-2, 0-1 in the SEC West going into next Saturday's game at Florida. The Aggies improve to 4-1, 1-1 in the SEC West.

Manziel dazzled again completing 23 of 30 for 261 yards and two touchdowns to receiver Mike Evans (six catches for 116 yards) and he rushed nine times for 66 yards. The sophomore proved even more dangerous with legs buying time for his passes before turning most of the second half over to running backs Trey Williams (83 yards and a TD), Tra Carsons (66 yards) and Ben Malena (12 carries for 40 yards and two TDs).

Manziel was sacked once, turning many near sacks into big gains via air or running scrambles, one for a key 20 yards on third down.

"He did a lot of big things," Arkansas senior defensive end Chris Smith said. " We only got to him one time, but he's a great player. He made a lot of moves, but give credit to that offensive line. They were good, too."

Still, Arkansas rocked Coach Kevin Sumlin's Aggies with weapons they wouldn't have anticipated earlier in the week.

Arkansas quarterback Brandon Allen, out the last seven quarters of Arkansas' two games with a shoulder injury, was cleared to play Friday and often played spectacularly Saturday.

AJ Derby, the starter in last Saturday's 28-24 loss at Rutgers, remained on the sidelines Saturday night as Allen completed 17 of 36 for for 282 yards with three touchdown passes, two to running back Jonathan Williams and one to receiver Keon Hatcher. Allen completed four passes for 109 yards to freshman tight end Hunter Henry.

"I thought Brandon played great," Bielema said. "We prepared all week expecting to win, and we leave the field disappointed but I felt we learned something about ourselves at certain spots and with B.A. back I am really excited about this group. He gave our guys a spark this week. Our defense was faced with a great player, and he (Manziel) obviously could make a few more plays than we were. But I think our guys can go to Florida knowing we can play big boy football with anybody."

Sumlin seemed to concur, remarking A&M's defense was taxed to the max.

"They threw everything at us but the kitchen sink," Sumlin said. "Our defense made enough plays to win."

Allen was intercepted twice, once late with the Hogs desperate, but the other a pivotal pick six returned for a 34-yard TD by cornerback Deshazor Everett on Arkansas' first possession of the second half. Zach Hocker's 39-yard Arkansas field goal had just closed the first half with the Razorbacks trailing 24-20.

"The guy made a great play," Bielema said.


Aside from Allen, the Razorbacks surprised A&M by starting freshman backup tackles Denver Kirkland and Dan Skipper as offensive guards and unveiling freshman Korliss Marshall of Osecola, originally recruited for defense, as a kick returner (38 yards on his first return sparking Arkansas's TD drive response to A&M's game-opening 7-0 lead) and spare running back with a 16-yard carry.

Arkansas freshman running back Alex Collins led all rushers with 14 carries for 116 yards, including one TDs, and a long run 38 yards. Jonathan Williams netted 53 yards on 10 carries and broke three tackles on his second touchdown reception of 19 yards.

"If this group continues to give me the effort they did this week and this Saturday," Bielema said, "we will be able to win some games.
That was a Top 10 team we played tonight."

Each team punted just once in the wild first half that the Aggies led 24-20.

Manziel made his mark from Play One. He heaved a 49-yard bomb to Mike Evans to the Arkansas' 26 on the game's first snap.
Four plays later, Manziel and Evans connected for a 9-yard TD.

After freshman Korliss Marshall returned A&M's kickoff 38 yards, Allen hit his first big play for a 29-yard pass on third and 7 to Javontee Herndon on the Arkansas opening drive. Allen capped with a 12-yard pass to Keon Hatcher tying it 7-7 at 12:43 of the first quarter.

A&M scored the next 10 points. Ben Malena scored a 2-yard TD completing a nine-play, 75-yard drive that included Manziel passes of 14 and 20 yards and his 20-yard scramble on third down with no open receiver.

The Aggies settled for Josh Lambo's 39-yard field goal at 1:47 of the first quarter after forcing Arkansas's only first-half punt.
Hocker matched Lambo's trey with a 28-yard field goal set up by Allen's 52-yard pass to freshman tight end Henry.

"I thought Hunter Henry played a great game," Bielema said. "I like this group. We went with those two young guys Denver Kirkland and Dan Skipper inside at guard, and I think they gave us some mojo."

Arkansas got within 38-33 on the second TD pass to Williams at 1:09 of a rainy fourth quarter. The Hogs went for two but Allen's pass was incomplete.

Manziel went to his running backs for a nine-play 75 yard drive capped by Malena's 1-yard TD for the game's final score at 10:08 of the fourth quarter.

Arkansas came back driving from its 17 to the Aggies 16 before Allen threw incomplete on fourth and 16. The Hogs forced an A&M punt before Allen's last pass was intercepted with 2:45 left by middle linebacker Steven Jenkins dropping in deep coverage.

Closing the gap on A&M's routing of last year made the Hogs look better in defeat.

"I appreciate what you're saying," Bielema said. "But I'm not in ballgames to look good. I want to win every game I'm a part of. Obviously, it meant a lot to play A&M the way that they're playing right now. Kevin's got them rolling, and he's got a special player. For us to play the way that we did I'm happy, but I'm in no way satisfied with that."




"