SFA upsets UCA 42-37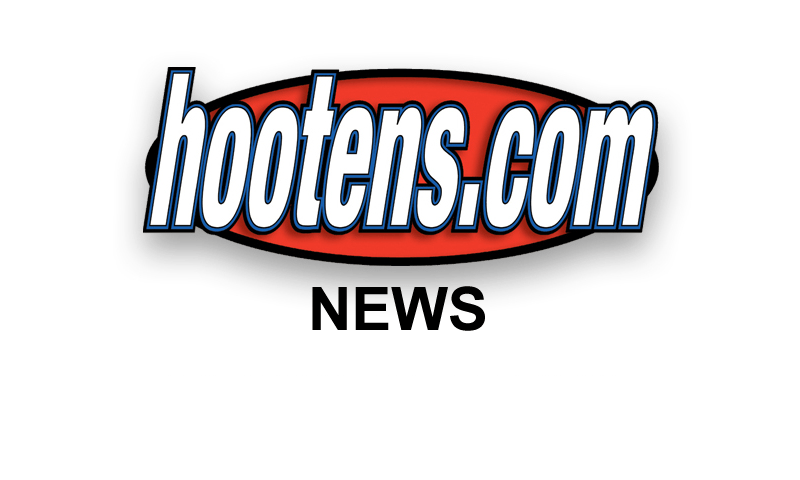 NACOGDOCHES, Texas - Too many turnovers and too much Gus Johnson spelled the first Southland Conference loss Saturday night for the University of Central Arkansas Bears.
Stephen F. Austin's sophomore running back rushed for a career-high 215 yards and scored four touchdowns as the Lumberjacks overcame a flood of turnovers of their own and upset the No. 14 Bears 42-37 at a water-logged Homer Bryce Stadium.
The Lumberjacks splashed their way to 467 yards of total offense and held the Bears' offense in check for most of the night. Besides Johnson, SFA quarterback Brady Attaway completed 22 of 43 passes for 296 yards and two touchdowns.
UCA finished the game with just 217 yards of offense, including 16 total yards in the second quarter. The teams combined for 13 fumbles, with eight lost, and three more interceptions. Most of SFA's stumbles came in the first quarter and UCA took advantage. The Bears then turned it over four times in the fourth period but somehow still had a shot at victory in the final minutes.
The Bears scored twice in a span of 16 seconds to take a 14-6 lead with 8:02 left in the first quarter. Senior running back Terence Bobo scored from 3 yards out for the first score, after redshirt freshman defensive end Jonathan Woodard forced a fumble at the SFA 12.
On the first play of SFA's next possession, the ball was snapped over quarterback Brady Attaway's head and UCA junior defensive end Markeith Gaines fell on it in the end zone for the second score. Eddie Camara made it 14-6 with the PAT.
Jordan Wiggs made a 23-yard field goal with 4:18 left in the quarter to pull the Lumberjacks within 14-9.
The Lumberjacks followed with a 66-yard touchdown run down the left sideline by Gus Johnson, but Wiggs hit the upright with the PAT for a 15-14 advantage. Johnson finished the first quarter with 125 yards on just 12 carries.
After senior running back Jackie Hinton took the Bears deep into SFA teritory, Smothers hit senior Dominique Croom with a perfect fade that Croom brought down in the left corner of the end zone for a 16-yard touchdown. Camara made it 21-15 with 52 seconds left.
UCA's defense forced another turnover when tackle Matt Hornbuckle forced the 'Jacks sixth fumble of the game and also recovered it at the SFA 18 in the closing seconds of the quarter. That led to a missed 39-yard field goal attempt by Camara.
Attaway threw a 16-yard touchdown pass to Mike Brooks at the 11:04 mark but SFA misfired on its third consecutive point-after attempt, leaving it knotted at 21-21. The Lumberjacks then took a 28-21 lead on Johnson's third rushing touchdown of the half with 6:30 left in the half.
The Lumberjacks took control in the second quarter as the rain picked up. SFA outscored UCA 20-0 in the period to take a 35-21 halftime lead. UCA got a 15-yard touchdown pass from Smothers to tight end Chase Dixon for the only points in the third period. SFA then pushed its lead to 42-28 on Johnson's fourth rushing touchdown with 12:03 to play.
UCA redshirt freshman defensive end Jonathan Woodard, who forced two fumbles and recovered three, returned his final one 72 yards for a touchdown to pull the Bears within 42-35 with 4:29 left to play. UCA's Radarius Winston intercepted Attaway with 3:40 showing but Smothers returned the favor with an interception on the very next play. UCA forced a punt and UCA failed to convert a fourth-and-6 with 1:43 on the clock, giving SFA possession at its own 34.
UCA forced SFA punter Nick Bruno out of the back of the end zone for a safety and a 42-37 deficit with just 3.5 seconds left. UCA had one final play but Smothers was sacked from behind to end it. The junior from Destrehan finished 14 of 33 for 115 yards, with 2 touchdowns and 2 interceptions. Grandy returned seven punts for 160 yards.
Defensively, linebacker Rojae Jackson had a game-high 14 tackles and a forced fumble. Senior linebacker Seth Allison had 10 tackles and forced three fumbles.
UCA returns home to face Nicholls State next Saturday for Hall of Fame Weekend, Kickoff is 6 p.m, at First Security Field at Estes Stadium.
"