A&M freshman QB piles up 557 yards as Aggies drill Razorbacks 58-10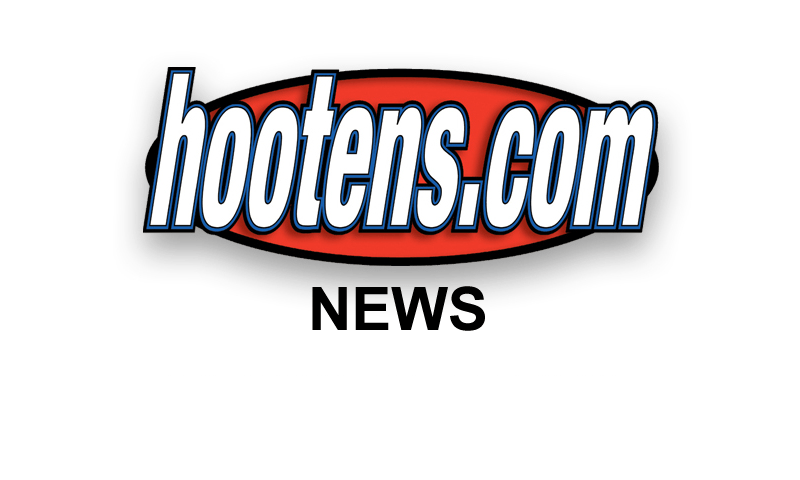 COLLEGE STATION, Texas - Last year's Arkansas Razorbacks overcame an 18-point halftime deficit to beat the Texas A&M Aggies 42-38 at the Dallas Cowboys' Stadium.
This year's 1-4 Razorbacks are not last year's 11-win Razorbacks. So Texas A&M's 17-point halftime advantage ballooned Saturday to a 58-10 SEC rout at Kyle Field.
Swelling even more than A&M's score were the numbers for redshirt freshman quarterback Johnny Manziel.
Manziel is blessed with exceptional run-pass ability that was enhanced Saturday by Arkansas' defensive ineptitude, aggravated by Arkansas injuries. Manziel accounted for an incredible 557 yards total offense. He completed 29 of 58 passes for 453 yards and three touchdowns without an interception and paced a fumble-free Aggies' rushing attack with 104 yards and a TD on 14 carries.
"That kid is something special," Arkansas coach John L. Smith said. "Trying to get him down was incredibly hard. At times we had some good play out of our defense holding them to three and the field goal attempts but that kid, you can only keep him bottled up for so long. His athleticism just shined. He is a heck of a competitor and a heck of an athlete."
Arkansas (1-4, 0-2 in the SEC West) has been outscored 110-10 in its two SEC games that included 52-0 trouncing by No. 1 Alabama on Sept. 15 in Fayetteville. The Razorbacks take a four-game losing streak to SEC West rival Auburn at 11 a.m. Saturday in Auburn, Ala.
Texas A&M, losing three consecutive non-conference to Arkansas at Cowboys Stadium from 2009-2011, exacted its revenge for its first SEC victory while evening its SEC West record to 1-1 and advancing 3-1 overall/ The Aggies play next week at Ole Miss.
On Saturday, Arkansas actually overcame A&M driving down on the game's first possession for a 7-0 lead to close the first quarter up 10-7. Zach Hocker kicked a 26-yard field goal. Running back Knile Davis flashed his 2010 SEC form by taking a dump-off pass 64 yards for a TD with 6:45 left in the first quarter.
Arkansas' futility returned the remaining three quarters. Davis, stripped from behind by A&M defensive end Damontre Moore, fumbled directly to A&M's Tramain Jacobs, who returned it for a 28-yard TD and 44-10 lead with 7:06 left in the third quarter.
Tyler Wilson posted 373 passing yards but was 29 of 59 to do it and with an interception each half to A&M defensive back Steven Terrell.
Arkansas senior receiver Cobi Hamilton, setting a Razorbacks record 303 receiving yards in a game vs. Rutgers, cashed big numbers in Aggieland with 11 catches for 162 yards but did not reach the end zone. Arkansas turned it over on downs three times in A&M territory in the second half, and Hocker narrowly missed wide on a second-half field goal attempt.
"I don't know how many times we got it down in the red zone trying to get in," Smith said, "maybe five times and we don't get it in there. Our ability not to run the ball like we would like had something to do with that, without a doubt. We have to become better at that and we will continue to work on it."
A&M out-rushed Arkansas, 218-142 and amassed 495 passing yards to 373. Two Aggie receivers surpassed 100 receiving yards. Ryan Swope caught five for 142 yards, including an 80-yard TD beating substitute safety Alan Turner (for injured starter Eric Bennett), giving A&M a 27-10 lead just 2:31 before intermission.
A&M freshman receiver Thomas Johnson caught five passes for 108 yards against an Arkansas defense that started the season shaky and has gotten shakier with incumbents Bennett, and cornerback Tevin Mitchel (Sept. 8 concussion) injured and senior cornerback Kaelon Kellyebrew exiting with a first-half injury Saturday.
Tight end Mike Evans caught six Manziel passes for 84 yards including the 4-yarder for the first TD, capping a 72-yard drive. Running back Ben Malina's 11-yard run off a dump pass accounted for Manziel's other TD.
A&M placekicker Taylor Betrolet attempted five field goals and made three.
"The first half there were some real good things," Smith said, "but just not enough of them, and we shoot ourselves in the foot a little bit. We can't turn it over. What we have to do is realize this is where we are and a lot of young guys got to play, and a lot of young guys are still making some mistakes. We just have to turn the page and get ready for Auburn. And that's what we are going to try to get done."
Auburn, 1-3, 0-2 in the SEC West, had an open date Saturday.

"