Recruiting: Walker, Heath, senior class put Rison back on top of Class 3A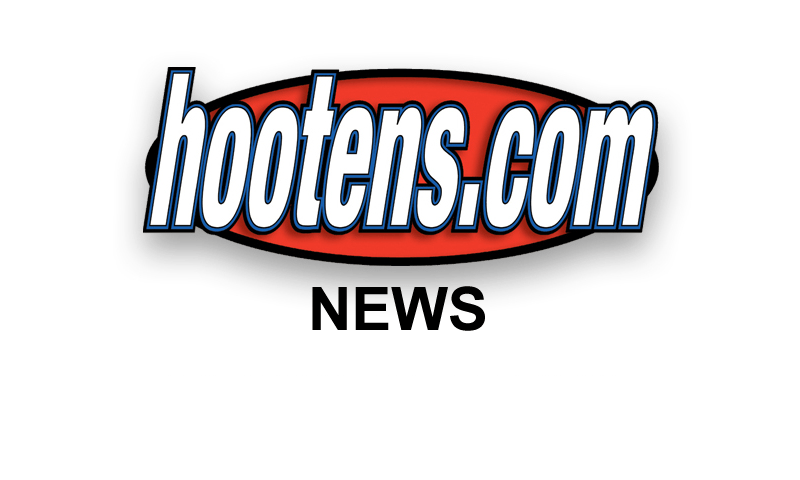 | | |
| --- | --- |
| | |
| | Rison coach Clay Totty |
Few schools match Rison's storied tradition: 35 playoff appearances (including every season since 1999) and eight state titles, seven of them in the modern era since 1969.

The Wildcat faithful expect to add title No. 9 this season with a strong group of seniors strapped with high expectations since the seventh grade. Rison, the top-ranked team in Class 3A, knows how to handle the pressure.

"The kids here are used to it," Rison coach Clay Totty says. "They live in a bubble here with a lot of expectations. I think that kind of pressure prepares you for any game."

Rison (3-1) beat Class 2A power Junction City 27-14 in the opener but lost to Class 4A Star City 29-28 the following week. They've beaten DeWitt and Camden Harmony Grove by a combined 62-18 the past two weeks.
| | |
| --- | --- |
| | |
| Marquis Walker | |
Receiver/safety Marquis Walker (6-1, 180) and tight end/linebacker Quanterio Heath (6-3, 210) are two reasons expectations have stayed high the past six seasons for this senior class.

Walker, who finished third in the 100 meters at the Class 3A state track meet in May, emerged as a college prospect as a sophomore. Walker (41-inch vertical jump) led Rison with 18 catches for 223 yards and five touchdowns a year ago, while racking up 62 tackles, five interceptions and breaking up eight passes. Walker (12 catches for 223 yards this year) "provides a lot of big plays," Totty says.

He hauled in a 65-yard touchdown pass at Junction City and a 61-yarder at DeWitt. He also returned an interception to the 1-yard line at DeWitt, setting up a score on the next play. Walker committed to Arkansas State University in mid-September. Memphis and the University of Arkansas-Pine Bluff also offered Walker a scholarship.
| | |
| --- | --- |
| | |
| | Q. Heath |
Heath (4.6 speed) only caught nine passes for 181 yards and two TDs last year, but he's eclipsed those stats through four games in 2011 (nine catches for 219 yards). Heath has rushed 15 times for 92 yards and tops Rison's tackle chart. "College coaches love it because he's as fast in pads as he is in shorts," Totty says.

Heath's smooth athletic moves and size changed momentum at Junction City. Rison was backed up near its goal line, clinging to a 20-14 advantage early in the fourth quarter. On third down, senior quarterback Juan Jones lofted a pass to Heath in double coverage. Heath out jumped the defenders, snagged the ball out of the air, broke three tackles and outraced Junction City's free safety for a 90-yard, game-changing score.

Heath, who loves to practice alley-oop dunks, owns scholarship offers from Arkansas State, Louisiana-Monroe, Memphis, Tulsa and UABP. Ole Miss and Louisiana Tech "are really interested in him but they want to see how he'll fit into their schemes," Totty says. Ole Miss covets Heath as a defensive end, but he'll need to add at least 40 pounds to play the position in the SEC. Arkansas, Auburn, Kansas, Mississippi State and Vanderbilt inquired about Heath in the spring.

Junior left tackle Connor James could emerge as Rison's next collegiate prospect. James measured 6-5, 282 at an Ole Miss camp during the summer. "That's a legit size," Totty says. "We had no idea he was that big." James hasn't played this season after breaking his ankle while stepping off a sidewalk during the first week of school. James could return later this season.

While not college prospects, Totty credits QB Jones (5-10, 150), running back Jerry Marshall (5-7, 150) and running back/linebacker A.J. Smith (5-11, 185) as keys to Rison's state championship aspirations. Jones has directed Rison to 22 wins and could leave the school as the QB with the most wins in school history.

Marshall paces Rison's rushing attack with 89 carries for 624 yards this season. He earned all-6-3A honors last year with 748 yards and 10 TDs. Smith excels on defense, where he's led the Wildcats in tackles the past two seasons. "He's making a lot of tackles, but he's also batting down the ball and pressuring the quarterback," Totty says.

The defending 6-3A champion Wildcats face improved Smackover in Week 9 and rival Fordyce in Week 10, as they strive for consecutive league titles for the first time since 2004-2005. They host Drew Central this week, their first home game, before playing Genoa Central, Fouke and Lafayette County. Rison beat those teams by a combined 192-6 last fall.

"Hopefully we'll get a chance to get some guys rested and healthy before the end of the season," Totty says. "Everyone around here expects us to do some good things in the playoffs."

"