hootens.com National D-I Top 25 and this week's predictions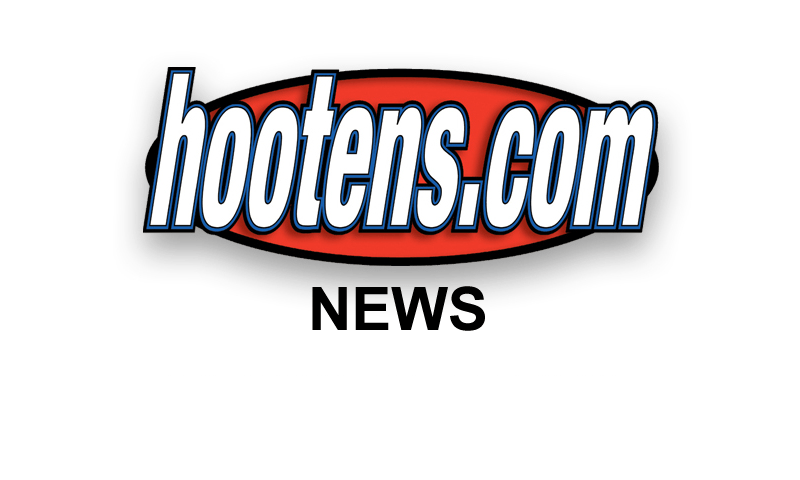 Hooten's D-I Top 25 (Sept. 29, 2010)
1. Ohio State (4-0): Seventy-three points - the most scored in 60 years - is the least the No. 1 team should do against cupcake Eastern Michigan, which has lost 16 games in a row. Illinois won't provide a whole lot more resistance.

2. Alabama (4-0): Proved its championship mettle by ralling from 13 points in the second half against the Hogs. Now the Tide will have to prove it again vs. Florida. But this one is at Tuscaloosa.

3. Boise State (4-0): Now that the Broncos have passed the Oregon State test, very little stands in their way from a perfect regular season. Certainly New Mexico State won't get in the way.

4. Oregon (4-0): Ducks proved they can run and pass in 42-31 win over Arizona State. They will need all of that in a huge game with Stanford.

5. TCU (4-0): Friday night against SMU, Saturdays against just about anyone else. The Frogs keep hopping along.

6. Florida (4-0): Gators, behind a school-record six touchdowns from Trey Burton, may have worked out the kinks on offense (see 48-14 pasting of Kentucky). They better with swarming Alabama awaiting their arrival Saturday.

7. Nebraska (4-0): Husker head coach Bo Pelini said he was embarrassed after Nebraska struggled in a 17-3 win over South Dakota State. After three impressive showings, the Huskers can live with an embarrassing win.

8. Stanford (4-0): Not sure if routing Notre Dame in South Bend is that big a deal any more, but it's not like the Cardinal wasn't doing anything before that. Now showdown at Oregon looms.

9. Auburn (4-0): Now that Auburn has a quarterback in Cam Newton, it should be a force.

10. Oklahoma (4-0): Three wins by seven points or less have the Sooner Nation wondering if OU is just sleep-walking or if there are some real issues. Texas should provide an answer.

11. Utah (4-0): Utes won their 20th home game in a row in blasting San Jose State 56-3. They have a week off before an odd intersectional game at Iowa State.

12. Miami (3-1): Hurricanes raised a few eyebrows with dominating 31-3 win at Pitt. Can they grab another road win at Clemson, which is never an easy place to win?

13. Wisconsin (4-0): Big 10 should be half-ashamed of picking on outmanned non-conference opponents last weekend. Badgers were the second conference team to put up at least 70, the most for the school in the modern era, in rolling Austin Peay 70-3. Let's try one at Michigan State on for size.

14. Arkansas (3-1): Hogs have an extra week to get over the Big One wriggling off the hook. No shame in falling to Alabama, only disappointment.

15. LSU (4-0): Tigers aren't picking up any style points, but they are picking up wins. That's not going to satisfy the anti-Les Miles faction in Baton Rouge.

16. Arizona (4-0): Wildcats had their version of the Great Escape at Cal. Only touchdown, the game winner, came with 1:11 left in 10-9 win.

17. South Carolina (3-1): Gamecocks had Auburn on the ropes, but four turnovers let the Tigers get in a knockout punch.

18. Southern California (4-0): Trojans amassed 613 yards and didn't punt. That's what playing Washington State can do for your self-esteem.

19. Iowa (3-1): Not only do the Hawkeyes have Penn State at home, but the Nittany Lions seem to bring out the best in them. Iowa is 8-2 in past 10 vs. Joe Pa.

20. Texas (3-1): So much for the theory that a stout defense could bail out a mediocre offense. Was UCLA's convincing win an aberration or signs of things to come? What do say you, Oklahoma?

21. Penn State (3-1): Nittany Lions have been about as flashy as their uniforms. They best raise their performance a few notches against Iowa.

22. Michigan (4-0): Wolverines lose QB Denard Robinson to a twisted left knee and don't miss a beat in 65-21 win. Of course, helps when the opponent is Bowling Green.

23. Michigan State (4-0): Spartans have a chance to make not one, but two, statements in the next two weeks. First, Wisconsin, then in-state rival Michigan.

24. Oklahoma State (3-0): Cowboys and their explosive offense flew under the radar in September. New offensive coordinator Dana Holgerson, who helped coordinate offenses at Houston and Texas Tech, has OSU in a groove. Game Thursday at home with Texas A&M will tell a lot.

25. Air Force (3-1): It's the Battle of the 'Bone, or the Throwback to the Pitch Back, as option-oriented Air Force and Navy collide in a game of future colonels and commanders.

This Week's hootens.com Picks
Louisville (1-2) at Arkansas State (1-3): Getting a Big East team at home doesn't come around that often. Can Red Wolves, after scaring Troy, take advantage?...UL 34, ASU 30.

Florida (4-0) at Alabama (4-0): Not sure Patton's Third Army could win on the road against the Tide, much less a Florida team that shows a few cracks...Alabama 24, Florida 13.

UL-Monroe (1-2) at Auburn (4-0): Tigers could probably go through the motions and still win comfortably...Auburn 35, UL-M 17.

Vanderbilt (1-2) at Connecticutt (2-2): UConn has been a bit of a disappointment in the early going. Vandy has a chance to spring a road upset....Vanderbilt 17, UConn 9.

Alcorn State (3-0) at Mississippi State (2-2); It's Alcorn's Super Bowl, but improved Bulldogs are just too much...MSU 31, Alcorn State 14.

Ole Miss (2-2) at Kentucky (3-1): Wildcats lick their Florida wounds, come home and rally the troops for a win...Kentucky 21, Ole Miss 16.

Colorado (2-1) at Georgia (1-3): Can it get much worse in Georgia? Well, yes it can, but at least not this week...Georgia 27, Colorado 20.

LSU (4-0) at Tennessee (2-2): If you believe in upsets, believe in the Vols this week. But I'll take the Tigers' defensive talent...LSU 20, Tennessee 7.

Texas (3-1) vs. Oklahoma (4-0): Two underachievers with a lot of questions. Mack Brown has shown a knack for getting his teams to rebound, and Texas has won four of the past five in the series...Texas 24, OU 23

Wisconsin (4-0) at Michigan State (4-0): Big game in the Big Ten. And MSU coach Mark Dantonio returns to the sideline after a mild heart attack. Emotional edge to Sparty...MSU 28, Wisconsin 23.
"