Class 7A - Week 4 - 2013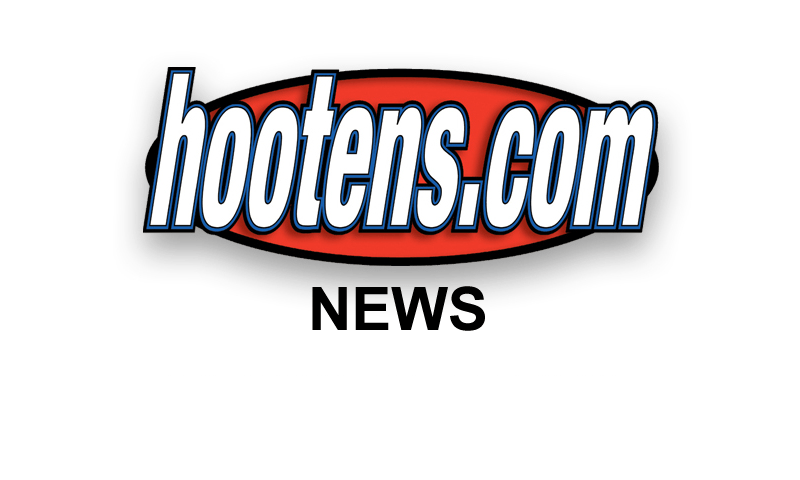 Hooten.com Rankings
Class 7A, Week 4, 2013
Copyright Hooten Publishing, Inc.
1. North Little Rock (2-1)
2. Bentonville (1-2)
3. Har-Ber (2-1)
4. FS Southside (2-1)
5. Fayetteville (3-0)
6. Cabot (3-0)
7. Heritage (2-1)
8. Springdale (2-1)
9. Rogers (3-0)
10. Conway (2-1)
11. LR Catholic (1-2)
12. Bryant (1-2)
13. LR Central (2-1)
14. FS Northside (0-2-1)
15. West Memphis (0-3)
16. Van Buren (1-2)
HOOTENS.COM GAME OF THE WEEK
No. 6 Cabot at No. 1 North Little Rock.
North Little Rock's state title hopes took a hit Friday when Arkansas Razorback running back commit Juan Day (6-2, 210; 4.5 speed) suffered a likely season-ending knee injury at Pine Bluff. Day had totaled 399 yards offense and four touchdowns in less than nine quarters. "It kind of motivates our team to put the season on the line for Juan because he has been such a great leader," said North LR coach Brad Bolding. But Day's injury might be less devastating than some say due to North LR's stocked backfield. Three-year starting fullback Deion Tidwell (5-9, 215) gets more reps at tailback this Friday along with Fabian Lewis (5-8, 170), who returned five kicks for touchdowns last season as a sophomore. Freshman Alex Day (5-10, 170), Juan's brother, also played last week. North LR gains 212 yards rushing weekly. Junior quarterback Heath Land (6-0, 180; 4.8 speed) completes 48 percent of his passes for 132 yards weekly.
Cabot coach Mike Malham has been waiting on this senior class, even mentioning a possible state championship run with this group three years ago. Senior QB Kason Kimbrell (5-10, 185) runs the Dead T to near perfection, using more option plays in last week's 23-9 win over more-talented Conway. Kimbrell gained 102 of Cabot's 276 rushing yards. Kimbrell completed eight-of-eight passes for 103 yards and two TDs in the season opener against Class 5A Jacksonville. Cabot opened with a 16-play, 80-yard drive against Conway and dominated in the fourth quarter with its option pitch man often not defended. The Panthers also overcame two fumbles in the first half last Friday.
North LR won at Cabot 33-14 a year ago.
HOOTEN'S TV SHOW
Hooten's Arkansas Football TV show airs 10:30 a.m. Saturdays this fall on KATV 7 (ABC-Little Rock) and KXNW (Ch. 34 Fort Smith/Fayetteville). The show features the state's top recruiting prospects. Arkadelphia will be featured as the Verizon/Nokia Siemens Network Football Town of the Week.
LAST WEEK
Hootens.com correctly predicted eight of 12 winners (67 percent), nailing the 21-point spread on North LR over Pine Bluff. North LR won 35-14. For the season, hootens.com has correctly predicted 27 of 37 winners (73 percent) in games involving Class 7A teams.
WEEK 4 PREDICTIONS (favored team in ALL CAPS followed by point spread)
7A/6A CENTRAL
GREENWOOD (6) at FS Northside: Winless FS Northside is a handful of turnovers and a few seconds from being undefeated. Greenwood has won 41 in a row (third longest win streak in America), including a 56-20 win over Northside last season. Watch highlights of Greenwood's Week 3 win over Shiloh Christian here and highlights of FS Northside's Week 1 tie against Pine Bluff here.
FS SOUTHSIDE (22) at LR Parkview: FS Southside failed to score on four trips inside the 25 (two interceptions, missed field goal and turned it over on downs) during last week's 35-27 loss to Springdale Har-Ber. Class 6A Parkview beat Mountain Home 20-6 for its first win of the year. FS Southside beat Parkview 45-6 last season. Watch highlights of FS Southside's Week 3 loss to Har-Ber here.
LR Hall at LR CATHOLIC (28): Thursday night game. Catholic senior QB Zach Pinter completed 17 of 25 passes for 246 yards and three TDs in last week's 37-19 upset win at Bryant. Catholic junior athlete D.J. Brown has totaled 436 yards offense this season. The Rockets won two games last year, including a 28-8 victory over Hall.
Russellville at CONWAY (4): Conway slips to the bottom half of Class 7A rankings after last week's 23-9 loss at Cabot. Conway gave up 276 yards rushing, allowing 16 unanswered points down the stretch. Russellville senior QB Cody Jones has completed 81-of-119 passes (68 percent) for 1,086 yards and 12 TDs this year. The Cyclones are 3-0 for the first time since 2008. Russellville, ranked No. 5 in Class 6A, could compete for a state title. Conway won its third straight in the series, 21-7 last year. Watch highlights of Russellville's Week 1 win over Morrilton here and highlights of Conway's Week 2 win over Jonesboro here.
7A/6A EAST
Cabot at NORTH LR (8): Game of the Week.
Searcy at LR CENTRAL (14): Searcy slugged LR Central 19-14 a year ago. LR Central is coming off a solid 35-27 win over Class 6A El Dorado.
JONESBORO (1) at West Memphis: West Memphis is winless, including losses to Class 4A Ashdown and Class 5A Pulaski Academy. Class 6A Jonesboro lost to Class 7A Conway before beating Class 5A state title contender Batesville 38-31 last Friday. Jonesboro sophomore RB Denzel Mitchell ran 32 times for 318 yards and three TDs against Batesville. The Hurricane have beaten West Memphis by an average of eight points the past two years. Watch highlights of Jonesboro's Week 2 loss to Conway here.
7A/6A SOUTH
Benton vs. BRYANT (20): Neither team too salty in 2013. Bryant has a losing record and looks to avoid its worst start since 2005 when it last lost the Salt Bowl to Benton 14-7. The Hornets looked completely out of sync on offense and defense in last week's 37-19 loss to LR Catholic. Class 6A Benton has beaten two Class 5A teams after losing to Class 4A Arkadelphia 56-21 in the new Panther Stadium opener. Smaller schools are scoring 42 points weekly against Benton. Bryant has outscored Benton 244-77 the past seven meetings. Benton senior QB Tarek Beaugard passed for 575 yards and five TDs and ran for 99 yards and a pair of scores in last week's 66-49 win at Class 5A Greenbrier. Watch highlights of Bryant's Week 1 loss to Conway here.
7A/6A WEST
Springdale Har-Ber at BENTONVILLE (1): Har-Ber won last Friday at FS Southside for the first time since 2007, while Euless (Texas) Trinity handed Bentonville its second straight loss after winning 36 consecutive regular-season wins. Bentonville recovered an onside kick to start the game last Friday, but the Tigers settled for field goals on two trips inside the 10, losing 21-13 loss to Trinity. Bentonville totaled just 15 yards yards rushing on 24 attempts and its sophomore QB threw three interceptions. Har-Ber totals exactly 500 yards (237.7 passing and 262.3 rushing) weekly. Senior end Jake Hall (6-5, 250) leads arguably the state's top defensive front with 21 tackles while top recruit Josh Frazier (6-4, 320) has 12 stops. Har-Ber has not beat Bentonville since 2008 and never won at Bentonville. The Tigers hammered Har-Ber 28-7 a year ago. Watch highlights of Har-Ber's Week 3 win at FS Southside here.
FAYETTEVILLE (14) at Van Buren: Fayetteville moves to 4-0 for the first time since 2006 despite multiple injuries. The defending state champs started 0-2 last season. Van Buren battled well in last season's 27-13 loss at Fayetteville. Watch highlights of Fayetteville's Week 1 win against Warren here.
ROGERS (1) at Springdale: Rogers (3-0) started 5-0 last season, outscoring Springdale 47-42. Rogers scored on a safety in the final minute to beat FS Northside 30-28 last Friday. Springdale forced six turnovers in the first half and built a 24-point lead last week on Bixby, Okla. before giving up almost 400 yards in the second half and losing 45-38. Springdale's offense did not make a first down in the second half.
Siloam Springs at ROGERS HERITAGE (30): Siloam Springs lost all seven league games last year by an average of 32 points, including a 70-21 loss to Heritage. Watch highlights of Siloam Spring's Week 1 tie against Shiloh Christian here.