Class 6A - Week 4 - 2013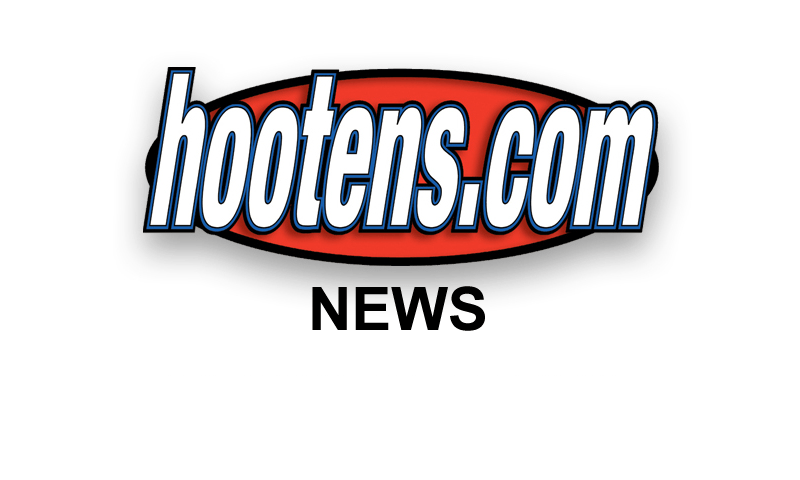 Hootens.com Rankings
Class 6A, Week 4, 2013
Copyright Hooten Publishing, Inc.
1. Pine Bluff (1-1-1)
2. Greenwood (3-0)
3. El Dorado (0-3)
4. Jonesboro (2-1)
5. Russellville (3-0)
6. Lake Hamilton (2-1)
7. Texarkana (1-1)
8. Benton (2-1)
9. LR Parkview (1-2)
10. Searcy (1-2)
11. Marion (1-2)
12. Siloam Springs (1-1-1)
13. Sheridan (1-2)
14. Mountain Home (0-3)
15. LR Hall (0-2)
16. LR Fair (1-2)
HOOTENS.COM GAME OF THE WEEK
No. 2 Greenwood at Class 7A No. 14 Fort Smith Northside
Greenwood owns the third longest win streak in the country at 41 games. Senior quarterback Jabe Burgess has completed 42 of 59 passes (71 percent) for 533 yards and seven touchdowns this season. Senior running back Hoyt Smith paces the Bulldogs with 46 carries for 235 yards and three TDs. Junior Kevin Jones has a team-high 15 catches for 212 yards and two scores.
Northside (0-2-1) is a handful of turnovers and a few seconds from being undefeated. Junior Shakari Jones slipped in Northside's end zone on a reverse for a Rogers safety late in the fourth quarter during last week's 30-28 loss. The Grizzlies lost five turnovers two weeks ago in a 38-21 loss to Heritage. In the opener at Pine Bluff, Northside dropped a TD pass and allowed a 37-yard field goal in the final seconds of a 31-31 tie.
HOOTEN'S TV SHOW
Hooten's Arkansas Football airs 10:30 a.m. Saturdays this fall on KATV 7 (ABC-Little Rock) and KXNW (Ch. 34 Fort Smith/Fayetteville), featuring the state's top recruiting prospects. Arkadelphia will be featured as the Verizon/Nokia Siemens Network Football Town of the Week.
LAST WEEK
Hootens.com correctly picked 10 of 12 games (83 percent) involving 6A teams, nailing the spread of North Little Rock by 21 points over Pine Bluff. For the season, hootens.com has correctly predicted 23 of 27 games (85 percent).
WEEK 4 PREDICTIONS (favored team in ALL CAPS followed by point spread)
7A/6A CENTRAL
GREENWOOD (6) at FS Northside: See Hootens.com Game of the Week. Watch highlights of Greenwood's Week 3 win over Shiloh Christian here and highlights of FS Northside's Week 1 tie against Pine Bluff here.
LR Hall at LR CATHOLIC (28): Catholic senior QB Zach Pinter completed 17 of 25 passes for 246 yards and three TDs in last week's 37-19 win at Bryant. The Rockets beat Hall 28-8 a year ago.
FS SOUTHSIDE (22) at LR Parkview: Southside failed to score on four trips inside the 25 (two interceptions, missed field goal and turned it over on downs) during last week's 35-27 loss to Har-Ber. Parkview beat Mountain Home 20-6 for its first win of the year. Watch highlights of FS Southside's Week 3 loss to Har-Ber here.
Russellville at CONWAY (4): Russellville senior QB Cody Jones has completed 81 of 119 passes (68 percent) for 1,086 yards and 12 TDs this year. The Cyclones are 3-0 for the first time since 2008. Conway gave up 276 yards rushing in last week's 23-9 loss at Cabot. Cabot dominated the line of scrimmage, finishing the game with 16 unanswered points. Conway has won three in a row over Russellville, including 21-7 last year. Watch highlights of Russellville's Week 1 win over Morrilton here and highlights of Conway's Week 2 win over Jonesboro here.
7A/6A EAST
JONESBORO (1) at West Memphis: Jonesboro sophomore RB Denzel Mitchell ran 32 times for 318 yards and three TDs in last week's 38-31 win at Batesville. The Hurricane have beaten West Memphis by an average of eight points the past two years. Watch highlights of Jonesboro's Week 2 loss to Conway here.
MARION (20) at Mountain Home: Marion beat Mountain Home 53-18 a year ago. Mountain Home has lost 15 of its past 16 games.
Searcy at LR CENTRAL (14): Class 5A Morrilton mercy-ruled Searcy 38-7 last week. The Lions will have a tough time stopping Central's Logan Moragne who rushed for 228 yards and four TDs in last week's 35-27 win over El Dorado.
7A/6A SOUTH
BRYANT (20) vs. Benton: Bryant (1-2) looking to avoid its worst start since 2005 when it last lost the Salt Bowl to Benton 14-7. The Hornets have beaten Benton by a combined 240-77 the past seven years. Benton has won two in a row since losing to Class 4A Arkadelphia by 35 points in the opener. Senior QB Tarek Beaugard passed for 575 yards and five TDs and ran for 99 yards and a pair of scores in last week's 66-49 win at Greenbrier. Watch highlights of Bryant's Week 1 loss to Conway here.
LR Fair at EL DORADO (40): Fair lost to Van Buren 49-13 last week. El Dorado has dropped its first three games by an average of 10 points. Watch highlights of El Dorado's Week 1 loss to Camden Fairview here.
Sheridan at LAKE HAMILTON (35): Sheridan has lost to Arkadelphia and White Hall by a combined 96-20 the past two weeks. Lake Hamilton senior QB Nathan Sawrie completed eight of 14 passes for 183 yards, including a 41-yard TD pass to senior Trevor Mittelstadt, and ran seven times for 114 yards in last week's 41-14 win over Marion.
Texarkana at PINE BLUFF (3): Texarkana's game with Bossier City (La.) Parkway was canceled last week. Pine Bluff gave up 270 yards passing in last year's 23-17 win at Texarkana but turned two turnovers into points. Watch highlights of Pine Bluff's Week 1 tie against FS Northside here.
7A/6A WEST
Siloam Springs at HERITAGE (30): Siloam Springs lost all seven league games last year by an average of 32 points, including a 70-21 loss to Heritage. Watch highlights of Siloam Spring's Week 1 tie against Shiloh Christian here.