Hogs: Gragg, Bennett out; Dennis Johnson back for A&M; notes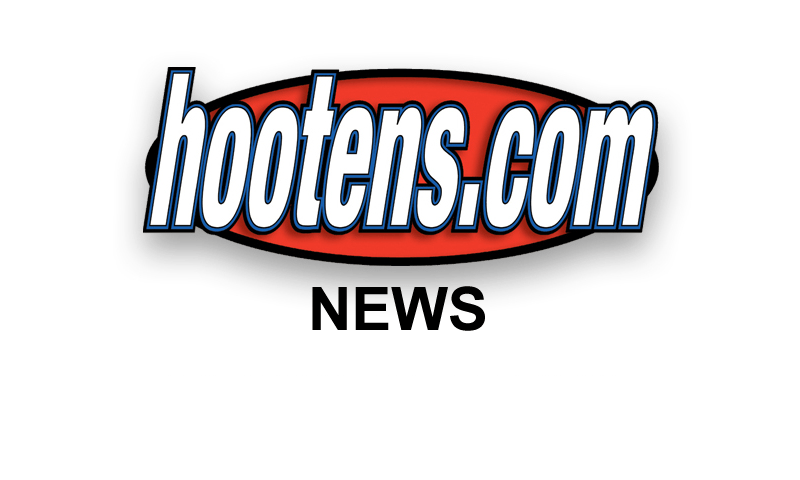 FAYETTEVILLE - Arkansas won't have its best tight end or starting safety, but it will have its top running threat for Saturday's SEC game at Texas A&M.
| | |
| --- | --- |
| | |
| | Dennis Johnson |
The Razorbacks (1-3, 0-1) and the Aggies (2-1, 0-1) clash at 11:20 a.m. on SEC-TV in College Station, Texas.
Senior tight end Chris Gragg (Warren), Arkansas' second-leading receiver (19 catches for 234 yards and two touchdowns), and junior safety Eric Bennett (19 tackles and two pass breakups) were injured during the Razorbacks' 35-26 loss to Rutgers last week and will not play Saturday, Arkansas coach John L. Smith said Thursday.
Smith said junior backup tight end Austin Tate (Harrison) will replace Gragg, while third-year sophomore safety Alan Turner (Junction City) will start for Bennett.
Senior running back Dennis Johnson (migraine Tuesday) practiced Thursday. Arkansas has counted on Johnson for increased carries as the Hogs' rushing average leader (6.7 with 22 carries for 148 yards).
"Yes, Dennis went today," Smith said. "Ran, caught, did everything. He is ready to go."
Lettering on special teams last year, Turner draws his first-ever Razorback start. He has made four tackles as a backup this season.
Tate is a two-year letterman and has caught four passes for 30 yards this season.
"Tate has to step in and play the tight end, and he's been doing that all along," Smith said. "So he's going to be fine there. (Brad) Taylor and (Austin) Voelzke (both walk-ons) have been practicing all week. That's where we are. Some of the wideouts are going to have to carry the load."
Minus Gragg, the load increases on wide receivers Brandon Mitchell and Mekale McKay given that the Aggies will send everything but their collie mascot "Reveille" at Cobi Hamilton. Hamilton set a Razorback record 303 yards in a game for his 10 catches against Rutgers.
At cornerback, Tevin Mitchell, the Hogs' best returning starting cornerback from 2011, appears "weeks away," Smith said. Mitchell suffered a concussion during the Sept. 8 loss to Louisiana-Monroe, and doctors removed his gall bladder for reasons unrelated to the head injury.
Senior walk-on Kaelon Kelleybrew (Little Rock Central) will start at one corner. Freshman Will Hines will make his second straight start at corner, and it appears that another true freshman, punt returner Nate Holmes has moved ahead of senior Darius Winston (Helena-West Helena Central) as a backup.
"Will is getting better all the time," Smith said. "He had a much better week of practice. He's starting to feel comfortable with that as we've moved Nate over, also. He's just been a running back, but he's got tremendous skills and catch-up speed and he has some length there. I would expect him to be good down the road. But he'll get some playing time as well."
Winston's role? "We'll just have to wait and see," Smith said.
RAIN PREDICTED
A 90 percent chance of rain has been predicted to pelt the Kyle Field grass Saturday. "I think that suits us," said Smith, whose Hogs are 13-point underdogs. "The muddier the better."
ONLY AGGIELAND SHOT
In their Southwest Conference days that ended for Arkansas in 1991, Arkansas and Texas A&M played every other year at Kyle Field and the other at either Fayetteville or Little Rock.
Arkansas is 3-0 non-conference vs. then the Big 12 Aggies from 2009-2011 at Cowboys Stadium in Arlington, Texas. The Arkansas-Texas A&M game will return in 2014 to Arlington after this first SEC home and home is completed next year in Arkansas.
"We have talked to our group about being a great opportunity going to a stadium that has a lot of history to it," Smith said. "And this game has a lot of history to it, and having a chance to play in that stadium, which they may never get again."
Smith practiced the Razorbacks on the grass practice field Tuesday to prepare Saturday's footing. He then practiced the Hogs Wednesday and Thursday inside the Walker Pavilion with noise piped in to prepare them to communicate above the roar of 82,000 chanting Aggies. They have much to cheer for in scrambling quarterback, Johnny Manziel, (58 of 86 passing with seven TDs and zero interceptions plus a team-leading 262 yards and five TDs rushing) and a defense that leads the country in sacks (16 in just three games).
Nevertheless, Smith stayed optimistic. "We've had a good week of practice," Smith said. "We have got to do down there and do it."
"