RazOrbaX Report: Breaking down Arkansas' 24-20 loss to Alabama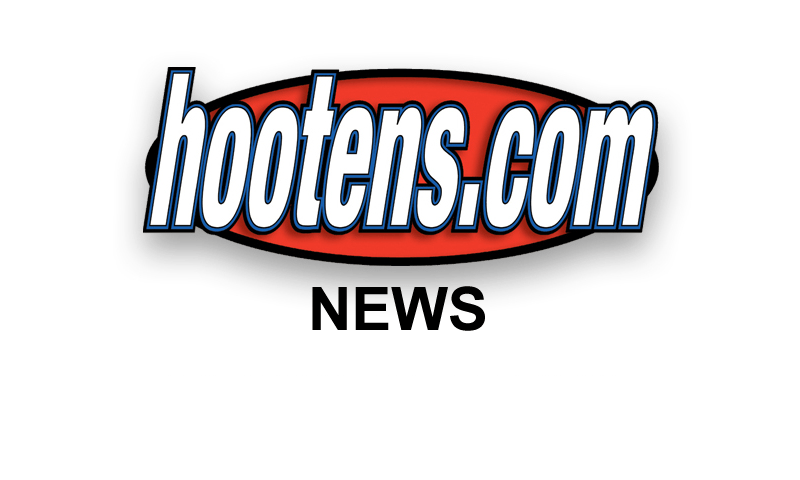 The crescendo that began in the spring has grown and grown. It peaked Saturday in Fayetteville, but not until the last play in what was a great but heartbreaking game.

I have never seen anything like what I witnessed Friday night. The family had gathered in Fayetteville to make sure we had everything we needed for our tailgate. My daughter, sister-in-law and I left to go to Walmart and decided to drive down Stadium Drive. What a sight! Tents and students all the way down Stadium Drive to California Boulevard. The students were pumped, many wearing "ARKANSAS SWAGGER" T-shirts. We drove slowly down the road and got high fives from almost all of them! We detoured back to the apartment to get my wife and do it all again! Tailgating tents could be set up at 5 pm on Friday, and not only were they set up, but folks were camping out at their sites. Everyone was talking HOGS and Go Hogs Beat Bama banners were everywhere.


RYAN MALLETT
For four hours Saturday, the fans brought it and so did the Razorbacks. I wrote before the season that this would be the biggest game since 1969, and after the weekend, I stand by that.
Alabama is big, fast and mentally tough. I remember my first trip to Rupp Arena and getting to talk to Kentucky fans. They expect the Kentucky basketball team to win. They do so because history says they win most of the time. In football, that belief belongs to Alabama and its fans. Arkansas is getting there but not just yet. 76,808 set a new record for home attendance and the crowd was as loud as I have heard at Fayetteville. Everyone came ready to stand the whole game, and except for TV time outs, did so!

BAMA'S DEFENSE
Arkansas won the toss and scored in just two plays. Alabama is a 3-4-3 defensive team but will drop a linebacker down to defensive end to present a four-man front. With Arkansas lining up with at least three wide receivers on most plays, the Tide was in a 4-2-5 or a 3-3-5 look most of the game. The Crimson Tide played a lot of man with two deep safeties over the top and mixed in dropping both linebackers and corners in a zone about 15 yards deep across the field. On the first play of the game, Jarius Wright came across the middle on a drag route against that zone. An Alabama safety came down hard to redirect his pattern but was a little late. Mallett's pass hit him in stride, and 31 yards later Arkansas was at the Tide 43. Several times during the course of the game, the slot receiver was able to drag and pick up big yardage. I was surprised the Tide did not zone blitz as much as they have in the past. The Alabama front four really brought the pressure in the second half when the Tide brought both linebackers and safeties to disrupt Mallett. They were successful enough to keep Arkansas out of the end zone in the second half.

HOGS CAN'T RUN
Arkansas' running game again was wanting. The Razorbacks are missing Dennis Johnson's tough running, but Knile Davis carried the ball just six times for 42 yards. His 14-yard burst on a draw play put the ball at the 1 right before the half and allowed a Mallett sneak with 15 seconds left in the half. Broderick Green ran hard on his 10 carries but just does not have the speed to make yardage against Alabama's linebackers. That was evident on a well-blocked sweep on third-and-3 from the Arkansas 20 that came up 1 yard short. Ronnie Wingo did a great job on the wheel (pass) route but did not get a carry during the game. Still, Arkansas put up 421 yards on the Alabama defense and I thought that would have been a winning stat.


LAVUNCE ASKEW


HOG D COMING ON
The Razorback defense may have faced the best all around offense in the conference Saturday. Mark Ingram is best running back I have seen since Darren McFadden. He is powerful and patience running and when the crease presents itself, he's gone. Arkansas had some good run blitzes for losses but only got pressure on McElroy with the defensive ends. The HOG defensive tackles are talented and getting better but they
must get some lost-yardage plays for the Razorbacks. Arkansas manned up for most of the game against the Tide receivers and did not give up
the big play but got lucky on a couple. McElroy overthrew Jones twice, and Ramon Broadway grabbed Jones once taking an interference penalty instead of a touchdown. It was great to see Arkansas safeties break on balls and cover well enough to force McElroy to leave the pocket. Anthony Leon has found a home at linebacker, and his speed helps the pass coverage and with blitzes. Leon tackles very well. The defense is coming on and played well despite the statistics. With the HOGS hanging on to a 20-14 advantage, the defense held the Tide to a field goal to keep the Razorbacks in the lead.

Hot Point Check Up
DEFENSE
Goal-CONTROL THE BIG 5!
McElroy had a long throw of 20 yards and threw for a 194 total, 97 yards less than last year and his only TD was a 20-yard screen pass. Arkansas hit McElroy but had two key misses on Alabama's fourth-quarter drive for a field goal. Jones and Maze combined for eight catches but only 88 yards. Nothing long for the duo but several short third-down catches turned into first downs. Ingram was not contained with 157 yards and a long of 54. Richardson had a 53-yard run to end the half. Take that out of his total of 85, and he only had 32 on seven carries.

Goal-GET OFF THE FIELD!
Alabama went three and out only on its first possession. The Razorbacks got two interceptions to stop drives, but the Tide punted only three times.

Goal-MAKE PLAYS IN THE SECONDARY!
Both Razorback interceptions were great plays on the ball by Andru Stewart and Rudell Crim. The secondary coverage was good enough that McElroy had scramble out of the pocket and check it down to a short man late. The HOGS missed a few chances to break up passes. Madison and Thomas had great coverage on Jones on a fourth-quarter throw to the end zone by McElroy.


RUDELL CRIM

KICKING GAME
Goal-BUILD ON WHAT YOU HAVE ALREADY DONE!
The great kicking continued for the Razorbacks. Hocker again hits from 48 yards. The only disappointment was the kickoff coverage. Arkansas was worried about Jones and Richardson and seemed tentative going down field.
OFFENSE
Goal-FOLLOW THE LEADER!
Mallett did not have his best game but was still good enough to put Arkansas at the Alabama 48-yard line with two minutes to play, just one play from winning the game. The Razorbacks trailed because Mallett threw one too many passes behind his receivers and was intercepted twice when that happened. As Mallet goes, so go the Razorbacks.

Goal-PLAY NASTY OR YOU WON'T PLAY
For most of the game, the offensive line did a good job of protecting Mallett. The running game was a different story but did show signs of life in the third quarter. Like most things in this game, it was just not quite enough.

Goal-MAKE EVERY OPPORTUNITY COUNT
It was only a 10-possession game. Arkansas crossed midfield five times and scored four times. The interception in the end zone was the only non-score when crossing the 50-yard line. The Razorbacks had two drives die at the Arkansas 47- and 48-yard lines.

REMEMBERING 1969; LOOK AHEAD
Now comes a much needed week off. I suffered a little déjà vu in watching Alabama score twice in the fourth quarter in the same end zone that Texas did in 1969 AND intercept two passes in the fourth quarter just like Texas did to preserve the victory. Unlike 1969, there is still a lot of football to play. Like 1969, the next opponent has a QB who can throw or run. A&M's quarterback Jerrod Johnson will not remind anyone of Archie Manning but he can do the same damage.

The crescendo has quieted for now, but Saturday was what Arkansas fans want and need to keep on working for-big time college football between Top 10 teams with a jacked up, sold out, record-setting crowd. Winning the SEC West is improbable but a great season is still out there. None of the SEC games are a give-me, but if Arkansas can play and stand toe to toe with the defending National Championship and lead the game with under five minutes left AND NOT PLAY ITS BEST FOOTBALL, Razorback fans have reason for optimism. Bobby Petrino has the Arkansas football team in the Top 15, and the nation talking about the HOGS. Enjoy the off week, and then it is on to Jerry's palace. Wooooo Pig Soooiieee, RAZORBACKS!
"