Class 3A Week 5 Rankings, Notes & Picks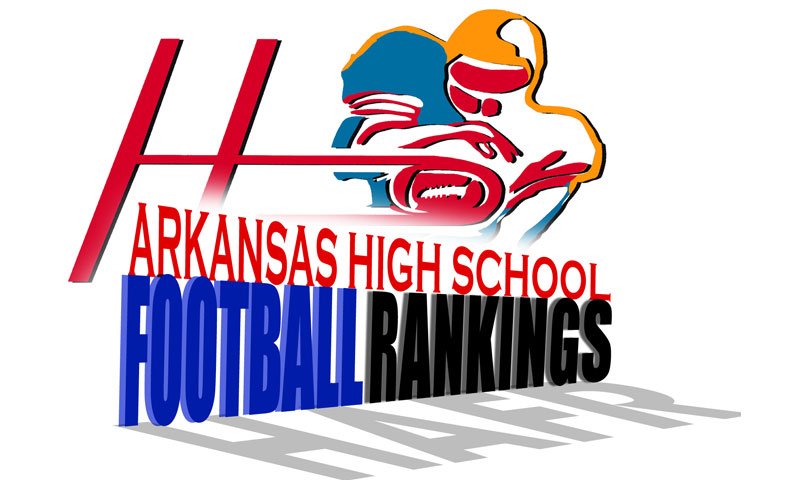 Hootens.com Class 3A Rankings
Week 5, 2022
Copyright Seventy Seven's Publishing
1. Prescott (4-0)

2. Booneville (3-1)
3. Rison (4-0)
4.Charleston (3-1)
5. Melbourne (4-0)
6.C. Harmony Grove (3-2)
7. Lavaca (4-0)
8. Hoxie (2-2)
9. Fordyce (3-2)
10. Mansfield (4-0)
11. Centerpoint (4-0)
12. Newport (3-2)
13. Glen Rose (2-2)
14. Walnut Ridge (4-1)
15. Salem (4-1)
16. Perryville (3-2)
17. Gurdon (4-1)
18. Greenland (2-2)
19. Quitman (1-2-1)
20. Barton (2-3)
21. West Fork (3-1)
22. Bismarck(2-2)
23.Yellville-Summit (4-1)
24. Osceola (1-3)
25. Fouke (3-2)
26. Smackover (3-2)
27. Junction City (1-3)
28. Hackett (1-3)
29. Magnet Cove (2-2)
30. Lake Village (0-2)
31. Drew Central (3-1)
32. Jessieville (1-3)
33. Cedarville (1-3)
34. Corning (1-4)
35. Two Rivers (2-2)
36. Atkins (0-5)
37. Dollarway (0-4)
38. Horatio (1-2)
39. Paris (0-4)
40. Manila (1-4)
41. Piggott (0-5)
42. Palestine-Wheatley (0-4)

WEEK 5 PREDICTIONS (favored team highlighted in yellow and ALL CAPS)
LAST WEEK
Hootens.com correctly predicted 17 of 20 games (85 percent) involving Class 3A teams, and is 104 of 148 (70 percent) for the season.

HOOTENS.COM GAME OF THE WEEK:
NEWPORT at Salem Newport comes into this battle of Greyhounds coming off a 44-26 win over Quitman. CJ Young and Dylan Braxton combined for 227 yards and 5 TDs last Friday. Salem's defense has limited its opponents to 12.2 points per game this season.

1-3A
Cedarville at CHARLESTON
The Charleston Tigers won their conference opener by 35 over Greenland. Tigers QB Brandon Scott accounted for 5 passing TDs and rushed for 1. The Tigers defense forced 3 turnovers, with Brycen Kendrix and Hunter Little each intercepted a pass while Jacob Hoffman accounted for a strip sack and fumble recovery. Cedarville dropped its conference opener to Lavaca.

West Fork at BOONEVILLE West Fork tries to rebound after a 4-point loss to Mansfield, giving up a sack with 7 seconds remaining and no timeouts. Booneville's flexbone attack scored 75 points on 48 plays against Hackett. Dax Goff and Trace Hall combined for 448 yards on 27 carries.

LAVACA at Hackett The Lavaca Golden Arrows average more than 40 points per game while allowing fewer than 14  with Maddox Noel at QB.  Lavaca scored 41 in the first half Friday night in a 41-10 victory over Cedarville, forcing 3 turnovers and returning an interception for a TD. The Arrows will have their work cut out for them as they travel to Hackett, which is coming off a 75-46 loss to Booneville.

Greenland at MANSFIELD The Mansfield Tigers have one of the stingiest defenses in Class 3A, allowing 7 points per game. The Tigers relied on defense and special teams to beat West Fork 18-14 last week. Greenland committed three costly turnovers in its 41-6 loss to Charleston.

2-3A
Atkins at PERRYVILLE Senior RB Easton Walker (8-122 rushing, 3 TDs; 62-yard TD reception) led Perryville to a 44-6 win over Yellville. Atkins (0-5) comes off a 50-0 loss to Salem.
MELBOURNE at Yellville-Summit Stu Smith's Melbourne Bearkatz have been a  surprise, sweeping the 2-4A in nonconference play and picking off 3-3A power Hoxie. Smith credits his assistant coaches with making the transition smooth and seamless.  The Bearkatz return from a bye week to face a 4-1 Yellville Summitt team that had difficulty matching Perryville's size in a 44-6 loss. 
QUITMAN at England Quitman moved the ball well in a 44-26 loss to Newport, passing for 191 yards and 2 TDs but struggled at times on the ground. Senior QB Nassir Donohoo has accounted for 19 TDs in the first 4 games. England's offense is averaging 46 points per game since its 35-6 loss to Bigelow in Week 2. Senior QB Chandler Cheek accounted for 435 yards and 5 TDs in last week's win over Baptist Prep. Demario Carter caught 5 passes for 106 yards and intercepted 2 balls on defense.
3-3A
Piggott at OSCEOLA Osecola beat Corning 44-6 for its first win. Piggott (0-5) has not scored more than 1 TD in any game this season.
MANILA at Corning The Manila defense forced 2 turnovers and allowed 1 TD in an 18-6 win over Piggott. Corning (1-4) has lost three in a row by an average score of 37-12.
Palestine-Wheatley at HOXIE Hoxie (2-2) was off last week after suffering a 30-20 loss to Melbourne. A couple of key turnovers proved to be the difference in the score. Palestine-Wheatley (0-4) is coming off a 56-2 loss to Walnut Ridge.
OPEN Walnut Ridge 
4-3A
Two Rivers at MAGNET COVE Magnet Cove fell 8-3 to 4A Bald Knob last week after taking the game on short notice due to Danville dropping out of the season. Two Rivers lost to Counterpoint 50-0.
GLEN ROSE at Jessieville Junior Heath Ballance (462 rushing yards, 4 TDs) leads a balanced Glen Rose offense, which bounced back from an 8-point loss to Fordyce to beat Paris 54-6. Jessieville looks to rebound after a 49-14 setback to Bismarck.  
Paris at BISMARCK Bismarck has outscored its past two opponents 94-14. Johnny Diaz rushed for 93 yards and a TD in a 35-point win over Jessieville. Paris (0-4) is improving each week.
OPEN Centerpoint
5-3A
Junction City at PRESCOTT The Curley Wolves took to the ground in its 42-7 win over Gurdon. Travion Dickens led with 11 rushes, 139 yards and 1 score. Junction City (1-3) comes into the game off a 13-12 loss to Fouke.
Horatio at FOUKE Coach Jerry Littleton's Fouke Panthers beat Junction City for the first time last week. This will be Horatio's first game since Week 1 due to scheduling issues.
OPEN Smackover, Gurdon
6-3A
Drew Central at FORDYCE To pull out a 49-48 win over Barton, needed help from Carmillo Allen, Akeem Allen and Jamal Allen after the Redbugs were hit by injuries. Jyrique Walker (2 TDs) answered the call at RB. Drew Central lost 31-9 to Camden Harmony Grove in the conference opener.
Dollarway at CAMDEN HARMONY GROVE Caleb Johnson (351 yards, 7 TDs) and Damaryion Billingsly (303 yards, 5 TDs) lead a Camden Harmony Grove run game that has totaled 987 yards. Dollarway gained 57 yards in a loss to Rison Week 4 and hasn't scored a touchdown since Week 0.
BARTON at Lake Village Barton fell by 1 point to Fordyce last week. Coach Spencer Adams says his kids see the light and "have completely bought into everything we are doing, just working their butts off every day." Connor Willis threw for 274 yards against Fordyce. NaTaveus Johnson caught 5 passes for162 yards and 2 TDs to go along with 52 rushing yards. Lake Village lost to Dumas 17-13 in Week 3 and spent the off week focusing on the fundamentals.
OPEN Rison