Hogs: D must contain elusive Aggie QB; injury report; Long supports staff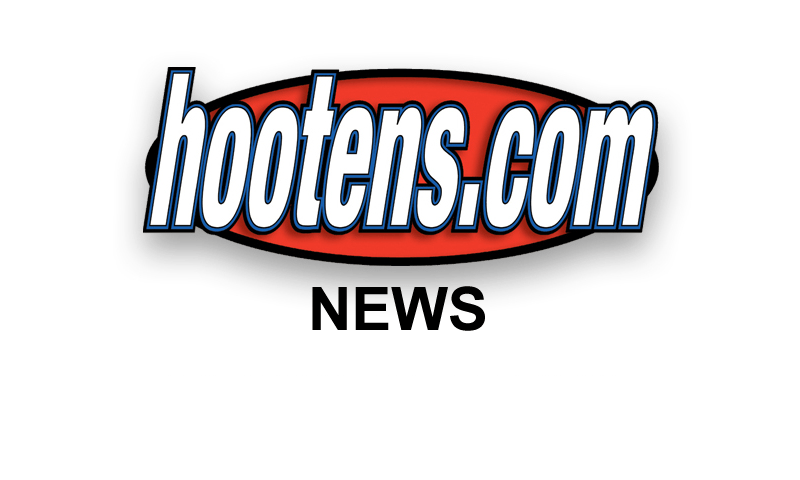 FAYETTEVILLE - Given these 1-3 Razorbacks couldn't keep up with scrambling Louisiana-Monroe quarterback Kolton Browning, it seems their defense needs a new gear Saturday to keep up with Texas A&M QB Johnny Manziel.
Browning passed for 412 yards, many while throwing on the run, and rushed for 69 yards, including the game-winning touchdown in that 34-31 overtime upset on Sept. 8.
| | |
| --- | --- |
| | |
| | Tank Wright |
Now in Saturday's 11:21 a.m. SEC game at A&M's Kyle Field comes Manziel. The redshirt freshman sensation leads A&M's rushers (38 carries for 262 yards and five touchdowns) while completing 58 of 86 passes for 641 yards and seven TDs without an interception.

"Yeah, you can say he's similar to the ULM quarterback," Arkansas senior defensive end/linebacker Tenarius Wright said. "But I can really say he is probably faster than what we saw from ULM."

Not just probably, says Arkansas defensive coordinator Paul Haynes.

"I think this kid is probably a lot faster than the kid from Louisiana-Monroe," Haynes said. "Again, when you say that everybody gets nervous. We've got to make sure we are disciplined in our rush lanes and do a good job of staying in coverage because he can beat you. He can beat you if you let him do what he wants to do. He is the heart of their team. As he goes, they go."

Some scramblers tend to turn it over trying to do too much, but Manziel has not.

"He sits there and breaks the pocket and receivers do a good job of getting open," Haynes said. "Now you've got guys sitting there starting to rush at him and guys are wide open. That's why we have to be disciplined to make sure we stay in coverage, have certain guys responsible for him. They have to go tackle him, and we have to stay in coverage. He is doing a great job of getting rid of the football and then taking off and either dumping it fast or taking off and running and getting positive yards."

Since he'll probably line up at linebacker in addition to end, Wright qualifies for understanding the by committee cohesion it takes to counter a scrambling QB.

"It takes four or five people to contain them," Wright said, "and keep them from breaking through the little holes and the little gaps in our defensive front. So it's going to take a collective group to get this guy down with his athletic ability."

BENNETT, GRAGG QUESTIONABLE
Arkansas may have to face Manziel minus a starting safety.

Eric Bennett is not full speed after an injury during last Saturday's 35-26 loss to Rutgers. He is "day to day," Haynes said.

Alan Turner, the third-year sophomore (Junction City), and junior Jerry Mitchell have practiced at Bennett's safety spot. Senior Ross Rasner, playing both safety and outside linebacker, could play more safety, Haynes said.

Senior backup running back Dennis Johnson, tabbed for more carries this week with a team leading 6.7 average on 22 carries for 148 yards, did not practice Wednesday's due to a migraine headache.

Smith was asked about senior tight end Chris Gragg (19 catches for 234 yards), who exited the Rutgers game with a bruised leg.

Fourth-year junior tight end Austin Tate (Harrison), Arkansas' best blocking tight end and with four catches for 30 yards, is Gragg's backup.

"We have to kind of plan that Chris is going to be limited at best," Smith said. "We do have some tight ends who can step in and play, and Tate has done a good job up to this point, and will continue. He'll be thrown into that situation, and he'll do a good job."

LONG SUPPORTIVE
Haynes was asked if he had heard that Arkansas athletic director Jeff Long, addressing the Northwest Arkansas Touchdown Club, say he was supporting Smith and the staff despite the struggling start.

"Hearing that is a great thing," Haynes said. "It lets us focus on this football team and getting this football team better, which we have to do, which we can do."

"Certainly at this point in our season of 2012 we are not where we want to be," Long said Wednesday. "We are not where we thought we would be. That goes without question."

Long said that without question that Smith would remain Arkansas' coach through the season. Both players who knew him as an Arkansas assistant from 2009-2011 and a staff that had worked with him at Arkansas or for him during previous head coaching stops endorsed Smith.
"He's going to lead our team through this season," Long told media after his address. "That's something we made a commitment to back in April, and we're going to stand behind that commitment."

During Wednesday's address, Long emphasized the players and staff's solidarity following the Petrino firing.

"This team and coaching staff very easily could have made different choices last April," Long said. "Not one coach, not one player, left our program last April. They believed in our program and I still believe in them today. The start of this season is not going to cause me to abandon them or my commitment to them and the commitment they made to represent the University of Arkansas and the state of Arkansas."




"