Class 3A - Week 5 - 2011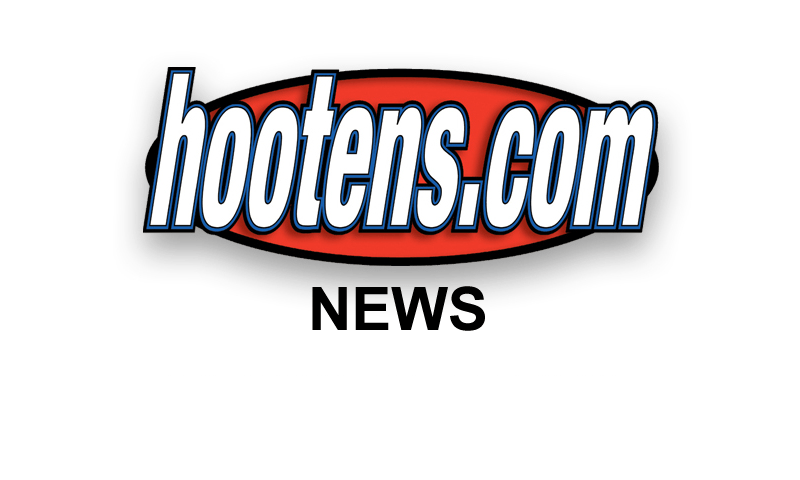 Hootens.com Rankings
Class 3A, Week 5, 2011
Copyright Hooten Publishing, Inc.
1. Rison (3-1)
2. Prescott (4-0)
3. Rivercrest (3-1)
4. Charleston (3-1)
5. Harding Academy (3-1)
6. Fordyce (4-0)
7. Fountain Lake (1-3)
8. Earle (4-0)
9. Arkansas Baptist (4-0)
10. Jessieville (4-0)
11. Paris (4-0)
12. Greenland (4-0)
13. Bald Knob (0-4)
14. Hoxie (2-2)
15. Glen Rose (3-1)
16. Barton (2-2)
17. West Fork (1-3)
18. Mansfield (1-3)
19. Atkins (3-0-1)
20. C. Harmony Grove (1-3)
21. Smackover (3-1)
22. Harrisburg (3-0)
23. Riverview (1-3)
24. Mayflower (1-3)
25. Lamar (2-1-1)
26. Lafayette County (1-3)
27. Yellville-Summit (2-2)
28. Lincoln (4-0)
29. Mountain View (3-1)
30. Elkins (2-2)
31. Bismarck (0-4)
32. Green Forest (1-3)
33. Brinkley (3-1)
34. Lavaca (0-4)
35. Centerpoint (1-3)
36. B. Harmony Grove (2-2)
37. Episcopal (0-4)
38. Rose Bud (1-3)
39. Manila (1-2)
40. Corning (1-3)
41. Marshall (2-2)
42. Perryville (0-3-1)
43. Cedarville (0-4)
44. Piggott (0-4)
45. Drew Central (0-4)
46. Genoa Central (1-3)
47. Fouke (0-4)
48. Cutter M. Star (1-3)
HOOTENS.COM GAME OF THE WEEK
Harding Academy won its 18th consecutive conference game last week, beating Episcopal 49-7. Junior quarterback Will Francis completed 11 of 13 passes for 221 yards and four touchdowns. Francis has completed 63 percent of his passes this fall for 913 yards and 13 scores. Senior receiver Tucker Lloyd paces the Wildcats with 16 catches for 247 yards and three TDs. Sophomore Trevor Smith and junior Trent Finley have combined for 178 yards rushing and two scores. "They're very well-rounded," Arkansas Baptist coach Brad Helm says. "There's not a weak link when you look at them. Defensively, they're well-coached and understand what they're trying to do."
Arkansas Baptist last beat Harding Academy in 1998, losing the past five seasons by an average of 22 points. The Eagles lead the 2-3A this fall in scoring offense (45 points per game) and defense (nine ppg). Junior QB Jack Easby-Smith has completed 73 of 117 passes (62 percent) for 1,128 yards and 11 TDs. Sophomore running back Jack Hansen has 41 carries for 290 yards (7.1 yards per carry) and five scores. Senior RB Luke Byrum gains 17.7 yards per play. Senior receiver Ryan Perkins (1,671 career receiving yards) paces the Eagles with 32 catches for 478 yards and four TDs. Byrum (19 tackles at linebacker), senior end Drake Newkirk (team-high 25 tackles and three sacks) and junior LB Nathan Rogers (24 stops) lead the defense.
TV SHOW
Hooten's Arkansas Football TV show airs at 7:30 p.m. Thursdays on KARZ (Z42 in Little Rock), Suddenlink Channel 22 in Northeast Arkansas, and On Demand in Northwest Arkansas (Cox Ch. 644).
LAST WEEK
Hootens.com correctly picked 21 of 24 games (88 percent) involving 3A teams. For the season, HAFR has correctly predicted 115 of 149 games (77 percent).
WEEK 5 PREDICTIONS (favored team in ALL CAPS followed by point spread)
1-3A
Marshall at ELKINS (13): Marshall lost to Greenland 41-0 a week ago. Elkins junior RB Michael Ketcher has 21 carries for 204 yards (9.7 ypc) and two TDs this season.
YELLVILLE-SUMMIT (2) at Green Forest: Both teams lost last week. The Panthers beat Green Forest 6-0 in 2010.
West Fork at GREENLAND (6): West Fork senior RB Wil Jarnagan caught an 8-yard TD pass, ran 1 yard for a score and returned an interception 45 yards for a TD in last week's 37-6 win over Yellville-Summit. Greenland has lost the past two games in this series by a combined 59-14. The Pirates' last two victories came in 2008 and 2005.
LINCOLN (8) at Mountain View: Lincoln junior QB Cheyenne Vaughn generated 461 yards and four TDs in last week's 55-24 win over Green Forest. Mountain View beat Elkins 12-6 and is off to its best start since 2004.
2-3A
HARDING ACADEMY (4) at Arkansas Baptist: See Hootens.com Game of the Week.
BARTON (14) at Episcopal: Both teams lost last week. Barton beat the Wildcats 25-12 last fall.
Brinkley at MAYFLOWER (1): Brinkley has won as many games this season as it did over the past two years combined. Mayflower beat the Tigers 57-38 in 2010.
Rose Bud at RIVERVIEW (21): Riverview senior receiver Tony Rowley caught two TD passes in last week's 39-13 win at Mayflower. The Raiders have beaten Rose Bud by an average of 24 points over the past three years.
3-3A
Manila at BALD KNOB (12): Manila gave up 16 unanswered points in the fourth quarter of last week's 30-16 loss to Harrisburg. Bald Knob emerges from its worst slump since midseason 2008.
Corning at HOXIE (16): Corning gained 195 yards (16 first downs) but lost four turnovers in last week's 41-18 loss at Rivercrest. Hoxie has beaten Corning by a combined 121-7 over the past three seasons.
Harrisburg at EARLE (14): Harrisburg scored twice in the fourth quarter last week to beat Manila 30-16. Earle junior RB Autry Allen has rushed for more than 900 yards and 14 TDs this fall.
RIVERCREST (34) at Piggott: Rivercrest senior QB Robert Cooney has totaled 543 yards and seven TDs this fall. Piggott scores a league-low 13 ppg.
4-3A
ATKINS (18) at Lavaca: Atkins senior RB Trey Bennett caught a 56-yard TD pass and ran for three scores in last week's 41-6 win over Cedarville. Lavaca gives up a league-high 38 ppg.
Cedarville at PERRYVILLE (2): Both teams score less than 10 points weekly. Cedarville beat the Mustangs 45-14 a year ago.
CHARLESTON (1) at Paris: Charleston senior QB Dustin Shelby has accounted for 732 yards and seven TDs this year. Paris senior RB Mason Koenigseder has 47 carries for 539 yards (11.5 ypc) and nine scores. The Eagles lead the league in scoring offense (42 ppg) and defense (four ppg).
Lamar at MANSFIELD (6): Lamar junior cornerback Justice Williams intercepted a pass in the end zone in the fourth overtime in last week's 22-14 win over Lavaca. Mansfield generated 64 total yards in a 42-0 loss to Paris.
5-3A
BISMARCK (12) at B. Harmony Grove: Bismarck junior QB Trace Pee threw a 59-yard TD pass and ran 19 yards for a score in last week's 55-14 loss to Jessieville. The Lions beat Harmony Grove 48-14 last fall.
Cutter Morning Star at CENTERPOINT (22): Cutter Morning Star averages a league-low 10 ppg. Centerpoint beat the Eagles 33-0 last year.
Fountain Lake at PRESCOTT (8): Fountain Lake senior QB Michael Pope passed for a career-high 292 yards and four TDs in last week's 57-21 win over Centerpoint. Pope has completed 32 of 53 passes for 696 yards and eight scores this season. Junior fullback Mackenzie Ross has 63 carries for 400 yards and five TDs. Junior receiver Jordan Stone paces the Cobras with 11 catches for 290 yards and four scores. Prescott averages a league-best 41 ppg. Senior QB Jesse Glass has completed 41 of 64 passes for 863 yards and nine TDs this fall. Senior RB/LB Daniel McCoy has 70 carries for 565 yards (8.1 ypc) and eight scores and a team-high 25 tackles. Junior playmaker Brandon Marks gains 18.6 yards per play.
Glen Rose at JESSIEVILLE (1): Glen Rose generated 524 yards in last week's 40-0 win over Benton Harmony Grove. Jessieville senior RB Kalin Glover totaled 196 yards (101 rushing, 95 receiving) and three TDs in a 55-14 win over Bismarck. Senior fullback Michael Mendez ran nine times for 117 yards and a score. The Lions allow a league-best seven ppg.
6-3A
C. HARMONY GROVE (27) at Genoa Central: Harmony Grove beat the Dragons 60-0 last year.
Drew Central at RISON (35): Drew Central loses its eighth straight game dating back to last season. Rison senior RB Jerry Marshall ran for four TDs in last week's 27-0 win at Camden Harmony Grove.
FORDYCE (41) at Fouke: Fordyce senior receiver Markell Bulliner caught two TD passes and returned a punt for a score in last week's 49-0 win over Genoa Central. The Redbugs beat Fouke 54-7 last fall.
SMACKOVER (6) at Lafayette County: Smackover senior RB Deonta Baker has 74 carries for 581 yards (7.9 ypc) and 11 TDs this season. Lafayette County surrenders a league-high 45 ppg.