ASU blows out UCA 53-24 in front of fourth largest crowd in ASU history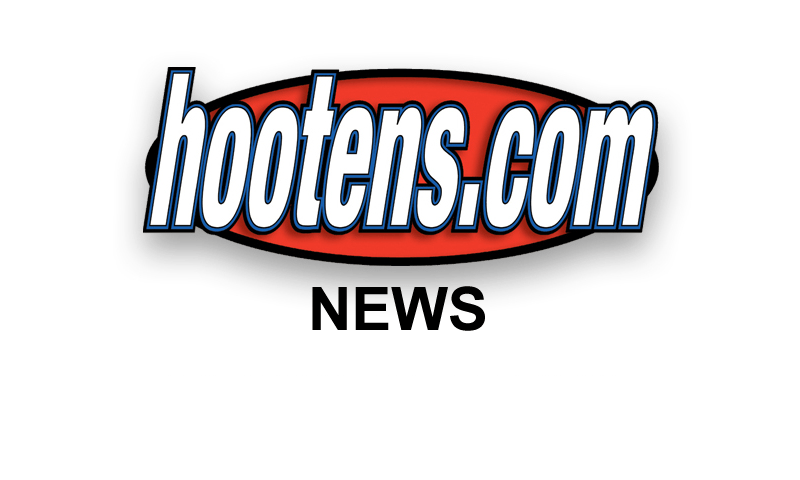 JONESBORO - Arkansas State rode the leg of sophomore kicker Brian Davis for much of Saturday night and eventually wore down the University of Central Arkansas Bears in a 53-24 victory before 27,918 fans at ASU Stadium.
The teams met for the first time since 1997 and the first time with both schools at the NCAA Division I level. ASU closed the gap in the overall series to 12-10-2, winning for the third consecutive time. The attendance was the fourth highest in ASU history.
The Red Wolves (2-2, 0-0), an FBS program in the Sun Belt Conference, piled up 646 yards of total offense but had to settle for field goals on numerous occasions. ASU sophomore kicker Brian Davis set the Sun Belt single-game record with six field goals, one short of tying the NCAA record.
The Bears (1-3, 0-1), playing without starting senior quarterback Nathan Dick (concussion), finished with 322 yards of offense with sophomore Wynrick Smothers completing 16 of 31 passes for 224 yards and a touchdown with an interception. He also caught a 1-yard touchdown pass from running back Terence Bobo for UCA's final touchdown.
"I'm real proud of this night, this whole event," UCA head coach Clint Conque said. "Hats off to Arkansas State for taking the game. It was a great atmosphere, an historical night. Unfortunately, we just couldn't write the piece of history we wanted to write. We competed hard but we just wore down."
The UCA defense bent but didn't break in the first half, holding the Red Wolves to four field goals and a lone touchdown. ASU put the first points of the game on the board with Davis' first field goal, from 24 yards out with 8:45 left in the first quarter.
The Bears responded with a 12-play, 72-yard scoring drive, led by Smothers, who rushed for 31 yards and completed 2 of 3 passes on the drive. Junior running back Jackie Hinton went in from the 3 for the touchdown and Eddie Camara gave the Bears an early 7-3 lead wtih 2:40 left in the first half.
The Red Wolves came right back with another hurry-up drive, scoring in just three plays, with quarterback Ryan Aplin hitting Taylor Stockemer from 11 yards out. Brian Davis added the PAT for a 10-7 Red Wolves lead.
UCA punted the ball back to ASU but the Bears' defense held and the Red Wolves had to settle for a 32-yard field goal, good for a 13-7 lead with 11:02 left in the half. The Bears closed the gap to 13-10 on Camara's 22-yard field goal with 6:20 left in the half, capping a 65-yard, 11-play drive.
Davis got two more field goals before halftime for a 19-10 lead at the break.
"I thought our red-zone defense was really good in the first half, but unfortunately we kept letting them down there,' said Conque. "We're not going to win many football games if we can't stop the run. We have to show a little more courage in the back, be a little more aggressive back there to help out in the box.
"But we're just really low on numbers over there right now. We have to improve our tackling and our run defense or we're going to struggle. We played a lot of really young kids tonight. I had to look at the program to see who some of them were. It's been a really rough September, very physical, playing two FBS teams... Our arsenal is just now very full right now."
The second half was a different story as the Red Wolves took control, scoring points on their first six possessions of the half. They did not attempt a punt in the entire game. ASU got a 1-yard touchdown run from Jermaine Robertson, a 21-yard field goal by Davis and a 2-yard run by backup quarterback Andre Smith for a 36-10 lead.
The Bears struck again when Smothers hit junior Jesse Grandy with a 53-yard touchdown pass with 1:50 left in the third quarter to pull UCA within 36-17. However, ASU wide receiver Dwayne Frampton went 10 yards for a touchdown and Davis added the PAT with 14:54 left in the game for a 43-17 lead. A 33-yard field goal by Davis also set the school and conference single-game record for points scored by a kicker with 23.
The Red Wolves added a 31-yard interception return by Sterling Young with 11:03 remaining before UCA put together its final touchdown drive. Redshirt freshman Joe Carmical forced an ASU fumble and redshirt freshman T.J. Randall recovered for the Bears at the UCA 46. A 40-yard pass from Smothers to Al Lasker moved the Bears to the ASU 15. Junior tailback Terence Bobo took a pitch left and then threw back to Smothers for a 1-yard touchdown with 2:45 left in the game.
"I thought Wynrick really competed hard tonight,' Conque said of the redshirt sophomore who was starting his first game. "He really just had one major mistake. And we ran the ball with some effectiveness and some efficiency tonight early, but once we got down three scores it was tough. If we wanted to get in the game, which we came here to win, we had to get away a little bit from the run game.
"I was really proud of the offense on that last drive there, taking it the length of the field and getting that last touchdown."
UCA returns to Southland Conference play next weekend, hosting Stephen F. Austin. Kickoff is 6 p.m. at First Security Field at Estes Stadium.
"