Hogs: QB Allen takes snaps; fixing the running game; more notes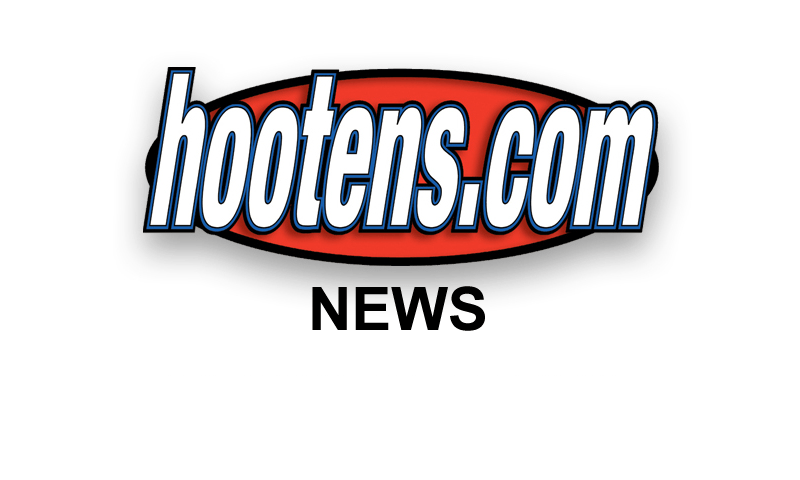 FAYETTEVILLE - Injured first-team quarterback Brandon Allen "took a few snaps" Tuesday but did no pass in practice as the Arkansas Razorbacks prep junior backup quarterback AJ Derby for his second consecutive start.
Arkansas (3-1) plays host to No. 9 Texas A&M at 6 p.m. Saturday on ESPN2 at Reynolds Razorback Stadium.
Hog OC Jim Chaney says
QB AJ Derby improving

"AJ is doing great," sophomore receiver Keon Hatcher said of Derby coming off Saturday's 28-24 loss at Rutgers. "Making great plays and being a leader out there. We are ready to fight with him."

Offensive coordinator Jim Chaney said that starting last week has jump-started the former Iowa Hawkeye and 2012 Coffyeville Community College QB this week.

"There's no question about it," Chaney said. "I'm getting more comfortable with him throwing the football and he's getting more comfortable in the system. I think he's improving every time. The quarterback position you can't manufacture experience. Every time he's walking into the huddle now he's a little more confident than a week ago."

Derby, 14-of-26 passing against Rutgers, has more targets with sophomore receiver D'Arthur Cowan (broken foot in August) practicing to play for the first time in 2013. Cowan joins sophomore Keon Hatcher, who caught five passes for 72 yards and carried for 19 yards on reverses against Rutgers in his debut since injuring a hamstring in August.

"We are getting guys back we are counting on," senior fullback Kiero Small said. "It's always good to see guys coming back off injuries."

Cowan relished returning.

"Today was my first full practice," Cowan said. "Last week was limited to running drills and a couple of route runnings. Today was my first day in full pads and I did a couple of double-move route runnings, and it felt good moving around."

RUN OF INQUIRIES
Questions flowed to offensive players, the side of the ball media available on Tuesdays, about Rutgers successfully stacking the box against Arkansas running backs Jonathan Williams and Alex Collins. What can the Hogs do about it with A&M likely doing the same Saturday.

"Coach Chaney is a smart guy," Small said. "He'll work it out. We just run the plays that are called and execute the game plan. I think with things Coach Chaney and the rest of the coaching staff got brewing, I think we are going to be pretty successful."

Small implied Arkansas' numerous mistakes impeded its running game for the first time in four games more than Rutgers' numbers in the box.


"A lot of times it was one guy here and one guy there," Small said. "It wasn't a big explosion. Just one mistake here and one mistake there leads to a bad play on offense."

The struggle to run the football, and other lapses, caught up to the Hogs losing a 24-7 lead in the 28-24 loss, said former Arkansas coach and Razorbacks great Ken Hatfield who still saw improvement from the Hogs.

"When you are up 24-7 you have to find a way to finish it off. But they'll learn," Hatfield said. "I thought Derby did a good job. He didn't throw an interception. We just had a hard time running the football with everybody gathered up at the line of scrimmage, and that's going to be the plan they face."

Arkansas running backs coach Joel Thomas preaches patience to Williams and Collins, the sophomore and freshman who had each exceeded 100 yards rushing the previous three games before Rutgers held them to 63 yards for Collins and 25 yards for Williams.

"Obviously as a running back you've got to maintain your patience," Thomas said. "That's the message we have with the guys, don't start making things up because the box gets stacked. I thought they did a fairly good job of maintaining their composure and not getting frustrated. Obviously a couple of times we slipped out in the secondary and we have got to do that we when we get the opportunities. Just keep pounding that rock."

Williams was asked about coming off the first loss into Tuesday's first hard practice of the week.

"Yeah, it was tough last week," Williams said. "We didn't rush for what we wanted to, and we had the loss. But you can either go in a slump or you can learn from it. Today we came out and had a great practice, and we definitely learned from it."

HALFBACK PASSES & PRAISING TATE
Williams did get at least one smile out of the Rutgers game, pulling up on a trick play to throw a 21-yard halfback touchdown pass to freshman tight end Hunter Henry.

"It was exciting," Henry said. "It was a play we've been working on for a while and when he (Chaney) called it, I was kind of shocked. I saw Hunter Henry and he has some of the best hands on the team so I knew if I just threw it up and gave him a chance he would come down with it, and that's what he did."

Freshman Collins stands ready to flex his halfback passing arm, too. "I think I could do a little better if I had the opportunity," Collins said, laughing. "There's only one way to find out. That was pretty impressive, though."


Earlier in the week, UA head coach Bret Bielema and tight ends coach Barry Lunney Jr. lauded senior tight end Austin Tate of Harrison for his 20 plays against Rutgers, his first of the season since undergoing shoulder surgery in August.

"It's nice to have Austin Tate back," Lunney said. "He played with a nice calm and did some good things for us."




"