Class 3A - Week 4 - 2013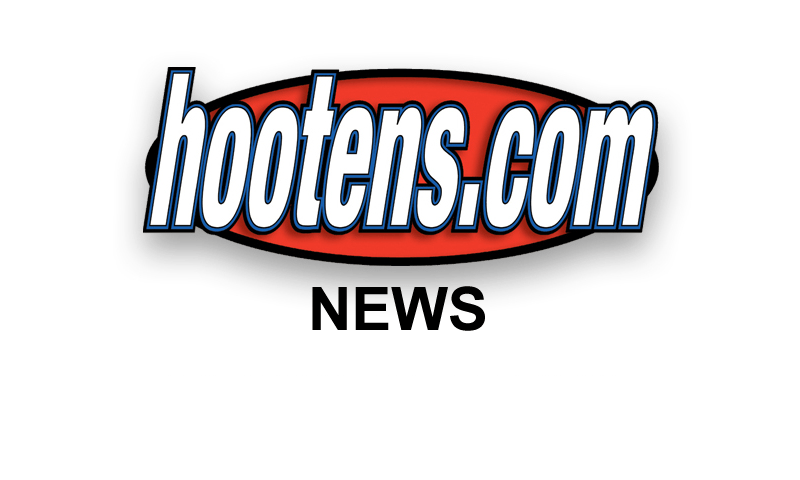 Hootens.com Rankings
Class 3A, Week 4, 2013
Copyright Hooten Publishing, Inc.
1. Harding Academy (3-0)
2. Charleston (3-0)
3. Rivercrest (1-2)
4. Barton (3-0)
5. McGehee (1-2)
6. Smackover (3-0)
7. Fountain Lake (1-2)
8. Glen Rose (2-1)
9. Lamar (3-0)
10. Hoxie (3-0)
11. Cedarville (3-0)
12. Mayflower (2-1)
13. C. Harmony Grove (1-2)
14. Earle (1-2)
15. Prescott (1-2)
16. Fordyce (3-0)
17. Paris (2-0-1)
18. Mansfield (2-1)
19. Osceola (1-2)
20. Green Forest (1-2)
21. Riverview (2-1)
22. West Fork (0-3)
23. Episcopal (3-0)
24. Greenland (1-2)
25. Jessieville (1-2)
26. Atkins (3-0)
27. Melbourne (3-0)
28. B. Harmony Grove (3-0)
29. Lavaca (2-1)
30. Danville (2-1)
31. Centerpoint (1-1-1)
32. Fouke (3-0)
33. Horatio (2-1)
34. Rose Bud (2-1)
35. Mountain View (1-2)
36. Bald Knob (1-2)
37. Elkins (0-3)
38. Piggott (0-2-1)
39. Yellville-Summit (0-2-1)
40. Corning (0-3)
41. Two Rivers (2-1)
42. Perryville (2-1)
43. Harrisburg (0-3)
44. Bismarck (0-3)
45. Manila (0-3)
46. Marshall (0-3)
47. Genoa Central (0-3)
48. Drew Central (0-3)
HOOTENS.COM GAME OF THE WEEK
No. 5 McGehee at No. 13 Camden Harmony Grove
Both teams still trying to find their identity on offense, breaking in new quarterbacks and playing several underclassmen. Harmony Grove totaled 386 yards, including 218 passing, in last year's 39-35 win at McGehee. McGehee went on to win the 6-3A and reach the playoff quarterfinals.
McGehee's 18-14 win over Dumas Week 2 sandwiched between losses to Hamburg (15-0) and DeWitt (22-7). Junior QB Tabor McGraw threw two touchdown passes, including a 44-yarder to sophomore tight end Jayse Snider, against Dumas. Senior running back David Shepard returned a kickoff 64 yards for a score. Last week, the Owls lost six fumbles to a more physical DeWitt team. Junior left guard Austin Starnes (5-9, 175) returns after tearing his pectoral labrum on the first day of August practice. Senior center Jared Carter (5-9, 210) has missed the past two weeks with a shoulder injury.
Harmony Grove coming off its first win of the year after losses to Bearden (28-8) and Star City (35-0). The Hornets moved the ball well inside the 30-yard lines against Bearden but were outmatched up front with Star City. Last week, senior playmaker Zamarquus Gentry ran 17 times for 160 yards and three TDs, returned a punt to set up a score and intercepted a pass in a 26-13 win at Arkansas Baptist. Junior QB Jacob Ledbetter generated 123 yards and a TD, while junior RB Aaron Autrey ran 13 times for 84 yards. Harmony Grove's led up front by senior tackles Jacob Johnson (6-3, 275) and Bradley Erwin (6-0, 250) who pull like guards.
HOOTEN'S TV SHOW
Hooten's Arkansas Football airs 10:30 a.m. Saturdays this fall on KATV 7 (ABC-Little Rock) and KXNW (Ch. 34 Fort Smith/Fayetteville), featuring the state's top recruiting prospects. Arkadelphia will be featured as the Verizon/Nokia Siemens Network Football Town of the Week.
LAST WEEK
Hootens.com correctly picked 38 of 45 games (84 percent) involving 3A teams, nailing the spreads of Brookland by one over Mountain View, Mena by seven over Mansfield and Horatio by one over Foreman. For the season, hootens.com has correctly predicted 72 of 88 games (82 percent).
WEEK 4 PREDICTIONS (favored team in ALL CAPS followed by point spread)
1-3A
ELKINS (1) at Yellville-Summit: A battle of winless teams. League coaches picked Elkins to finish fifth this fall, two spots ahead of Yellville-Summit. A tougher non-conference schedule for Elkins should pay off this week. The Panthers have beaten the Elks by an average of 32 points the past two years. Watch highlights of Yellville-Summit's Week 2 loss to Salem here.
GREEN FOREST (23) at Marshall: Green Forest lost to Berryville 21-20 last week. The Tigers led 20-14 early in the fourth quarter after a 30-yard field goal by senior Eric Perez. Marshall has lost its first three games by an average of 37 points.
Greenland at MELBOURNE (2): Greenland managed 109 total yards, including 3 rushing, in last week's 48-12 loss at Pea Ridge. Melbourne has beaten Cave City (35-7) and Southside Batesville (20-14) the past two weeks.
WEST FORK (16) at Mountain View: West Fork beat Mountain View 21-0 last year for one of its three wins. Mountain View has won four of its past 13 league games.
2-3A
RIVERVIEW (2) at Bald Knob: Riverview junior receiver Kirklan Pettis caught a 57-yard TD pass and raced 24 yards for a score in last week's 44-26 win over Harrisburg. Junior receiver Luke Hoofman returned a punt 47 yards for a TD and caught a 7-yard TD pass. Five Bald Knob players scored in a 53-6 win over Augusta, including a TD run and TD catch by senior Deion Johns.
BARTON (24) at Rose Bud: Barton sophomore slotback Cameron Anderson ran for 126 yards and two TDs in last week's 45-0 win at Clarendon. Rose Bud junior RB Caleb Ferren ran 28 times for 307 yards and two TDs in a 28-14 win at Conway Christian. Watch highlights of Rose Bud's Week 1 loss to Hazen here.
Episcopal at HARDING ACADEMY (21): Episcopal 3-0 under first-year coach Richie Marsh with pass-catch combo of senior QB William Pollock and sophomore receiver Allie Freeman. Freeman has caught 24 of Pollock's 36 completions for 390 yards and six TDs the past two weeks. Harding Academy senior RB Trey Davis ran 14 times for 102 yards and a TD in a 12-0 win last week at Des Arc. The Wildcats have won 31 straight conference games. Watch highlights of Episcopal's Week 3 win over Brinkley here.
MAYFLOWER (23) at Perryville: Mayflower junior QB Adam Dycus has completed 61 of 118 passes for 844 yards and 15 TDs this season. Perryville lost to Class 4A Subiaco Academy 13-12 last week.
3-3A
Corning at EARLE (26): Corning allows 37 ppg. Earle avenges last year's 48-28 loss to Corning.
RIVERCREST (30) at Harrisburg: Rivercrest lost four turnovers in last week's 22-7 loss at Gosnell. Harrisburg has lost 13 of its past 16 games.
HOXIE (6) at Osceola: Hoxie's conference slate begins with back-to-back road games (at Rivercrest next week). The Mustangs mercy-ruled Cave City 35-0 last week, while Osceola lost at Class 2A Carlisle 36-12.
Manila at PIGGOTT (8): Piggott lost its first four league games last year, including 29-14 at Manila, before earning the No. 5 playoff seed. Manila has lost nine in a row since that win over Piggott.
4-3A
CEDARVILLE (6) at Atkins: Cedarville withstood Waldron 33-26 last week without its four starting linebackers. Senior Casey Sanders intercepted a pass to seal the win with 51 seconds left. Atkins senior QB Alex Spradlin completed 20 of 27 passes for 339 yards and three TDs in a 26-13 win over Two Rivers. The Red Devils trailed 13-6 at halftime. Atkins has beaten Cedarville by a combined 47 points the past two years.
Danville at CHARLESTON (27): Danville has beaten Mineral Springs and Bigelow by a combined 49-13 the past two weeks. Charleston's explosive offense, led by junior QB Ty Storey, enough to overcome a minus-3 turnover margin this fall. Storey has completed 88 of 128 passes (69 percent) for 1,105 yards and 10 TDs.
Lavaca at LAMAR (12): Lavaca fields its best team since 2008 when it won nine games to reach the semifinals. The Golden Arrows have won its past two games over Elkins and Mount Ida by an average of 22 points. Lamar coach Josh Jones calls Lavaca senior Coby Graves the league's best linebacker. Lamar's defense, led by junior LB Logan Yarbrough's 38 tackles, has allowed three TDs this year. Junior QB Braxton Sampley has passed for 588 yards and 12 TDs. Senior RB Hunter Sanders paces the Warriors with 30 carries for 240 yards (8 ypc) and a TD.
PARIS (7) at Mansfield: Paris missed a 40-yard field goal attempt in the fourth quarter of last week's 7-7 tie with Farmington. Senior Trenton Moeller ran 4 yards for a TD. The Eagles have beaten Mansfield by a combined 78-0 the past two years. Mansfield coming off its first loss of the year, 21-14 at Mena. Junior RB Bo Patterson will likely miss four to six weeks after breaking his leg.
5-3A
B. Harmony Grove at GLEN ROSE (20): Harmony Grove senior RB Nick Johnson ran 18 times for 125 yards and a TD in last week's 30-20 win at Magnet Cove. Glen Rose has won 19 of its past 21 conference games.
JESSIEVILLE (21) at Bismarck: Jessieville bounces back after losses to Mount Ida (20-8) and Bauxite (48-22). Jessieville has beaten Bismarck by an average of 39 points the past three years.
Centerpoint at FOUNTAIN LAKE (20): A veteran Centerpoint squad beat Murfreesboro 48-20 last week after a 14-14 tie with Magnet Cove Week 2. Fountain Lake junior RB Colby Spoon rushed for 93 yards and a TD in last week's 46-6 win over Mountain Pine. Senior RB Seth Harper ran for a TD and sophomore LB Parker Ross recorded seven tackles.
Two Rivers at HORATIO (6): Two Rivers won one league game last year (39-7 over Bismarck). Horatio beat Two Rivers 45-33 in 2012.
6-3A
McGehee at C. HARMONY GROVE (2): See Hootens.com Game of the Week. Watch highlights of McGehee's Week 1 loss to Hamburg here and C. Harmony Grove's Week 1 loss to Bearden here.
PRESCOTT (35) at Drew Central: Prescott moves to 2-2 before playing host to Smackover next week. Drew Central loses its 26th in a row.
Genoa Central at FORDYCE (45): Genoa Central has lost its first three games by a combined 66 points. Fordyce senior Javeaz Sledge ran 19 times for 73 yards and a TD and threw a 27-yard TD pass to senior Gary Cross in last week's 14-7 win at Monticello.
Fouke at SMACKOVER (27): Fouke 3-0 under first-year coach Rick Barker. The Panthers have beaten 7-2A members Mineral Springs, Foreman and Lafayette County by an average of 26 points. Junior RB Tyler Edwardes ran 21 times for 143 yards and two TDs in last week's 41-0 win at Lafayette County. Smackover's speed too much for Fouke. Junior receiver/safety Elmo Hempstead ran 17 yards for a TD and returned two interceptions for scores in last week's 47-7 win at Hermitage. He caught an 11-yard TD pass and returned an interception 36 yards for a score three weeks ago against Western Yell County.