UCA at Tulsa in-depth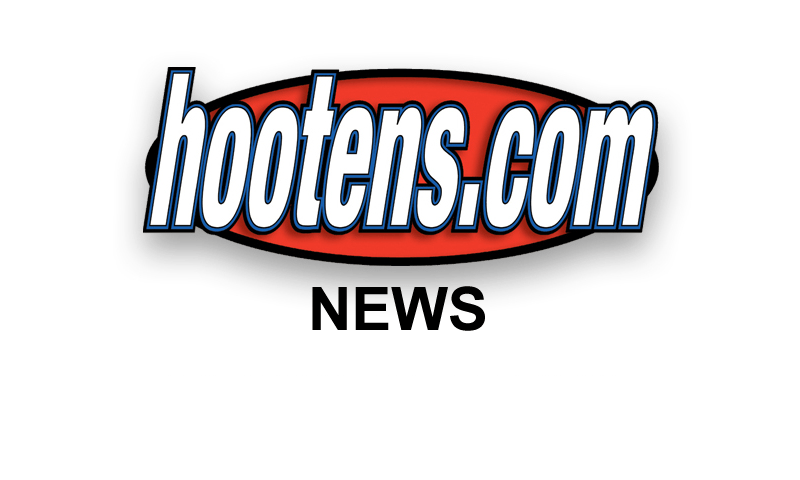 UCA (3-0) at Tulsa (1-2)
6 p.m. Saturday
Live on 94.1 FM, 91.3 FM and ucasports.com
THE COACHES
CLINT CONQUE is in his 11th season at the helm of the UCA football program. He has a 76-43-0 overall record, including 2-0 this season. Conque, who came to UCA from the offensive coordinator position at Louisiana Tech in 2000, is now the winningest coach in UCA football history with 76 victories. He passed UCA Sports Hall of Famer Harold Horton (74) with the win over Eastern Illinois. Conque and Horton are the only two coaches in school history to reach the 70-win mark.
Conque led the Bears to their first-ever NCAA Playoff appearance in 2001. UCA finished 9-3 that season, the most wins in a year since the 1992 season. He took them back to the playoffs in 2005, winning two straight road games and advancing to the national quarterfinals.
TODD GRAHAM is in his fourth season as the head coach of the Golden Hurricane. His overall record at Tulsa is 27-16. His overall head coaching record is 34-22 in five seasons. Graham was head coach at Rice in 2006.
Graham, a Mesquite, Texas, native, received his bachelor's and master's degrees from East Central Oklahoma and was a four-year starter and two-time NAIA All-American as a defensive back.
Graham has led his teams to three bowl games, once at Rice and twice at Tulsa. He also led Tulsa to a school-record 11 victories in 2008.
THE SERIES
Tulsa leads the overall series between the teams 1-0 after a 62-34 victory in 2008 in Tulsa.
LAST MEETING
TULSA 62, UCA 34
Sept. 27, 2008 - Tulsa, Okla.
The Bears hung with the Hurricane for the first half, trailing only 28-20 at the break, but Tulsa eventually pulled away for the victory. UCA finished with 435 yards of total offense, led by a 342-yard passing effort by senior QB Nathan Brown. Eric Ware, Nick Cowger and Willie Landers all had TD receptions, while Brent Grimes had a 1-yard TD run and Eddie Carmona had two field goals.
NATIONALLY RANKED
The Bears moved into the national Top 25 this week, debuting at No. 25 in The Sports Network poll.
The Bears were ranked as high as No. 8 in the nation during the 2009 season. In 2008, they finished the season No. 12 in both polls and went a league-best 6-1 in the Southland Conference, but were ineligible to be called the conference champions because of the transition. UCA was the first team receiving votes, which would make it 26th, in the FCS Coaches' Poll.
LAST WEEK
UCA 21, Murray State 20
The Bears put together an 11-play, 81-yard drive in the fourth quar- ter to take the lead, then blocked a 50-yard field goal attempt by Murray State in the final minute to preserve a 21-20 victory on Saturday at Estes Stadium.
This is the fourth consecutive season UCA has been ranked in the Top 25 at some point during the season. The Bears reached an FCS high of No. 8 in the nation during the 2009 season.
The Bears got a 22-yard touchdown run from sophomore Jackie Hinton with 4:21 remaining, and Eddie Carmona's PAT made it 21-20. After stopping the Racers on third-and-six from the UCA 32, sophomore cornerback Marcus Dumas blocked Kienan Cullen's field-goal attempt with 34 seconds remaining.
Murray State (0-3) outgained UCA 323-308 but the Bears got the drive they needed to win it. Junior quarterback Nathan Dick completed 19 of 33 passes for 210 yards and a touchdown, and also led the Bears in rushing with 47 yards on 8 attempts. Hinton had two rushing touchdowns, including a 7-yarder in the first quarter that gave the Bears a 14-3 lead.
Jackson, from Conway, now has 1,066 career yards. He trails No. 1 Anthony Lampkin by just 10 yards. Lampkin, a two-year player from 2003-04, had 1,076 return yards.
Carmona, a senior from Charleston, was 3 of 3 on PATs and aver- aged 43.0 yards on six punts, including one downed at the 1 in the fourth quarter.
PASSING FANCY
UCA quarterbacks have completed 69.4 percent of their passes in three games (77 of 111) with 5 touchdowns and just 1 interception.
Junior Nathan Dick is 67 of 98 for 728 yards, with 4 touchdowns and 1 interception. Redshirt freshman Wynrick Smothers is 9 of 12 for 66 yards and 1 touchdown. Sophomore Jim Youngblood saw his first action against Eastern Illinois and went 1 for 1 for one yard.
SOUTHLAND LEADERS
UCA ranks No. 1 in the Southland in 15 different team statistical categories.
The Bears are first in scoring offense (35.0); scoring defense (15.7); total offense (423.0); total defense (274.3); rushing defense (89.7); pass efficiency (142.6); pass defense efficiency (110.2); kickoff returns (25.6); first downs (22.7); opponent third-down conversion (18.9%); fourth-down conversions (87.5%); opponent fourth-down conversions (33.3%) and turnover margin (+3).
Individually, Wynrick Smothers and Nathan Dick are Nos. 1-2 in the league in pass efficiency. Smothers is at 148.7 and Dick is at 142.2.
Senior wide receiver Kenneth Robey is tied for first in scoring at 8.0 ppg. Senior kicker Eddie Carmona is third overall at 7.0 ppg. and first in kick scoring. Dick is second in passing (242.7) and second in total offense (266.0). Robey is second in receptions per game (5.7) and receiving yards per game (83.3).
Junior linebacker Frank Newsome is tied for sixth in tackles (8.7) and senior end Markell Carter is tied for second in tackles for loss (1.33).
"