Hogs: talented Greenlaw draws second start at linebacker; more notes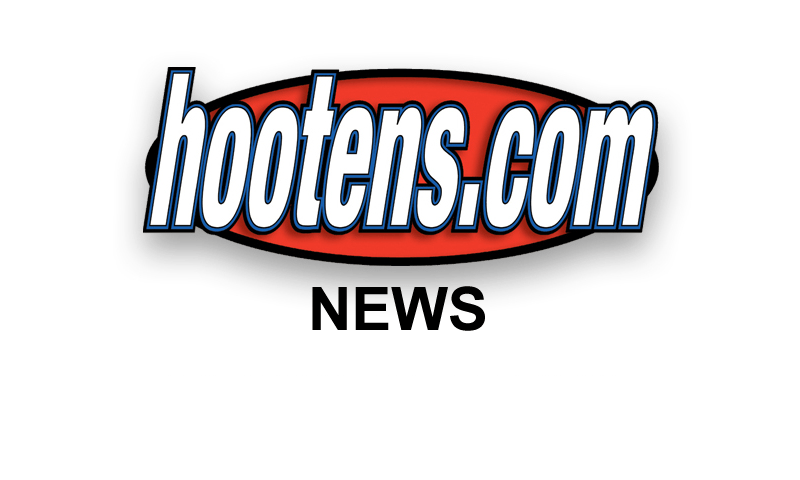 Brooks Ellis moves back
to middle linebacker.

FAYETTEVILLE - Off his first start in the third game of his college career, Arkansas rookie weakside linebacker Dre Greenlaw was no green horn last week against Texas Tech.

The freshman from Fayetteville couldn't be called a star, but Greenlaw played well enough (nine tackles) in a 35-24 loss that he's starting again.

Early-season starting weakside linebacker Brooks Ellis is back at the middle linebacker where he played the past two years and again last week as Arkansas readies for Texas A&M.

The Razorbacks (1-2) and the 14th-ranked Aggies (3-0) clash at 6 p.m. Saturday on an ESPN-televised SEC West opener for both teams at Dallas Cowboys' AT&T Stadium in Arlington, Texas.

"He did good, man, for a guy in his first college game," Arkansas linebackers coach Vernon Hargreaves said of Greenlaw after Wednesday's practice. "I thought he did a nice job. It was a great opponent, and he fared fairly well. Obviously he made some freshman mistakes, but I am excited where he's going."

Especially since he goes from defending one Spread team to another. Tech, coached by Kliff Kingsbury and the former Texas A&M offensive coordinator for head coach Kevin Sumlin, and A&M operate similar offenses.

"It helps a lot," Greenlaw said. You kind of know what's expected. Tech knew coming in that they were going to run that no-huddle offense and that it was going to affect us a little bit. I feel like that if Texas A&M was to do the same that we would be more prepared for it."

SAFETY FIRST
Though the youngest linebacker, Fayetteville High School ex-safety Greenlaw is more Spread prepared than his other weakside linebackers with Ellis back in the middle, Hargreaves said.

"I think he's pretty good in space," Hargreaves said. "That's one of the reasons that we like him. The athleticism he has at safety has helped him up front, especially like the team we just finished playing and the team we are getting ready play. Now he just has to get it at linebacker and he's been able to figure that out and that's really good."

Greenlaw arrived hankering still to be a safety but Coach Bret Bielema convinced him otherwise.

"I wanted to play safety because that's more comfortable back there and I feel like I have really good ball skills and the ability to make plays," Greenlaw said. "I went into talk to Coach Bielema, and he just kind of laid it down that he thinks I am going to be a pretty good Will linebacker in the future. So I was nervous about it at first but then I gave it a go and I like it so far."

SURPRISED SO SOON?
Surprised to start three games after converting?

"It surprised me a little bit." Greenlaw said. "I know a lot of people were doubting me pretty much. I just had to have the mindset that in order for me to play here or be an impact player that I would just kind of have to come in and be physical. Because a lot of people coming in from safety that's going to be their hardest part. I just felt like if I could do that and learn how to play linebacker that I would have it down pretty good. It kind of surprised me a little bit but I knew in the end if I would keep working hard and give it all I got then good things would come out."

OLD MAN ELLIS
Ellis, a senior FHS middle linebacker when Greenlaw was a sophomore, helps Greenlaw considerably.

"Brooksie is like my big brother," Greenlaw said, "so when I do something wrong he is always on me and when I do something right he always is congratulating me. It's fun. Just like old times."

Ellis said Greenlaw excelled then and now.

"He's doing a great job," Ellis said. "He's got some learning to do but he's an incredible athlete, and he's going to be a productive player for us. This week is going to show that."

TACKLING
Arkansas defensive backfield coach Clay Jennings said "tackling" is the one-word must improvement this week for the defense.

"Tackling," Jennings said. "I mean, there were probably about three or four third downs where we had them dead to rights, as far as before the sticks. We've got to bring our arms in tackling. We've got to put our bodies on guys. We've got to get back to who we are as far as embracing the contact and utilizing our tackling system."

INJURY UPDATES
Arkansas junior linebacker Josh Williams, limited against Texas Tech by an injury from the Toledo game, and receiver-kick returner Eric Hawkins, are cleared to play against A&M, Bielema said Wednesday.

Tailback-fullback Kody Walker, out since the first half of the Toledo game with a broken hand, was limited in Tuesday's practice, said running backs coach Jemal Singleton.

It appears questionable whether Walker will be ready by Saturday.

FORMER ARKANSAS ASSISTANT DIES
Richard Williamson, working two tenures in 1968 and '69 and 1972-74 on Frank Broyles' Arkansas staffs, died Wednesday at 74 in Charlotte, N.C.

Williamson was receivers coach in '68 and '69 and persistently praised by Chuck Dicus who earned All-American under his tutelage.

Williamson coached Arkansas running backs from 1972-74 and then became head coach at Memphis State (now the University of Memphis).

A wide receiver for Coach Bear Bryant at Alabama and sandwiching two Alabama assistant coaching tenures under Bryant before his Arkansas tenure under Broyles, Williamson coached Memphis State from 1975-80, and from 1983-2009 coached in the NFL for Kansas City, Tampa Bay, Cincinnati and Carolina including two years head coach at Tampa Bay.




"