Hogs: AJ Derby still the startng QB w/freshman Austin Allen as the backup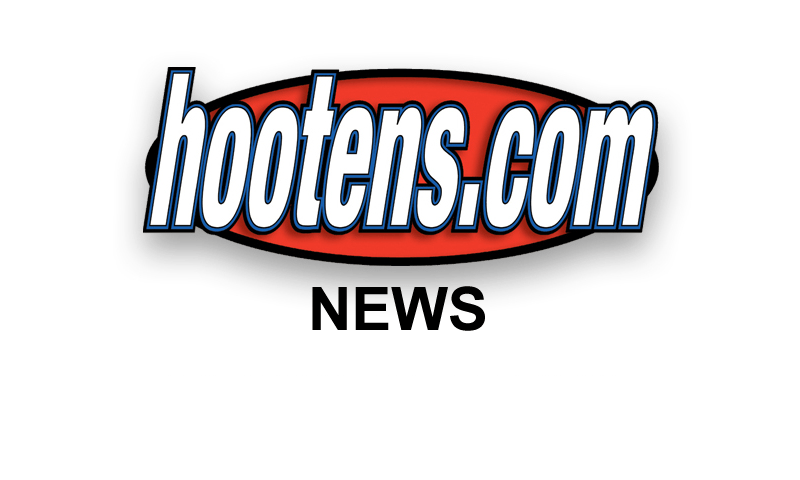 Sophomore QB Branden Allen
not cleared to play vs. A&M
FAYETTEVILLE - Since Arkansas quarterback Brandon Allen injured his right (throwing) shoulder Sept. 14 vs. Southern Miss, sources have said his return for Saturday's SEC opener against Texas A&M was a pipe dream. Most think Allen might be back for the Oct. 5 game at Florida.

Arkansas coach Bret Bielema didn't say Monday that timetable was on target, but he didn't indicate otherwise as his 3-1 Razorbacks ready for the ninth-ranked Aggies and their Heisman Trophy winning quarterback, Johnny Manziel. Arkansas and A&M kick off at 6 p.m. Saturday on ESPN2 at Reynolds Razorback Stadium.

Junior walk-on backup AJ Derby quarterbacked the final three quarters plus of the Southern Miss game and all of the 28-24 loss Saturday to Rutgers.

This week's Razorback press release lists Derby as the starter against A&M with redshirting freshman Austin Allen in reserve.

Brandon Allen took some snaps last Thursday without throwing and traveled to Rutgers as an observer. He may attempt to do some things in Tuesday's practice but has not been medically cleared to play against A&M.

"I didn't put B.A. on the depth chart just because he didn't play last week," Bielema said Monday. "If he said (last) Saturday, 'I'm ready to go and the doctors gave him permission we would have gone with him. Same thing this week although I do think we'll have him in a limited practice tomorrow. If he isn't ready to go, AJ will be our guy. But if at any point, even if it's not until Friday afternoon or Saturday morning he (Brandon Allen) says that he can go and the doctors give him 100 percent, we'll go in that direction. If not it will be AJ again and Austin as his backup."

Derby, at Arkansas via two years (one redshirted) at the University of Iowa then a year at Coffeyville (Kan.) Community College, wasn't spectacular in his 14 of 26 for 137 yard performance against Rutgers. Derby did throw a 17-yard TD pass with no interceptions.

Derby had the Hogs on track for victory but for two big punt returns by Rutgers' Janarion Grant (a 58-yard TD and another setting up Rutgers' first of two fourth-quarter TDs), courageous play by Rutgers quarterback Gary Nova, critical defensive breakdowns by Arkansas, and the lack of a consistent Arkansas running game for the first time in four games. Nova rebounded from five sacks, two fumbles and an interception returned for a touchdown to beat Arkansas in the second half.

Six Arkansas penalties undid the Hogs, one converting third and long into a first down to set up Rutger's lone first-half TD.

Given all that besetting Derby, Bielema said Monday, "You can't ask for a more tenuous task than to start on the road in an environment like we walked into on Saturday. But don't think he did anything to cause great alarm. I know he could have maybe done a few things here or there and there's some huddle things he's got to get straight. But for the most part, I thought he did very, very well."

Offensive coordinator/quarterbacks coach Jim Chaney was asked Sunday night about Derby's play.

"I thought he managed the game well," Chaney said. "He threw the ball OK in some situations. He missed a few throws, but I thought all-in-all AJ wasn't the issue in the ballgame. I thought we needed to be able to run the football a lot better than what we did. Rutgers did a nice job, and we didn't perform at the level we needed."

Offensive line coach Sam Pittman put the blame on himself and his line for not providing the running game support that Derby and the Hogs need.

"Their D-line vs. our O-line: they whipped us," Pittman said. "We've got to coach better, and we've got to play better."

Regarding Austin Allen, Brandon's brother and two-time state champion QB of Fayetteville High, it's obvious Bielema prefers redshirting him for the future. "I have no hesitation putting Austin Allen in the game," Bielema said. "He had a great week of preparation. If AJ didn't play at a level that we thought he could, we would have made a switch. But there's no reason for us to change right now."




"