Class 5A - Week 4 - 2013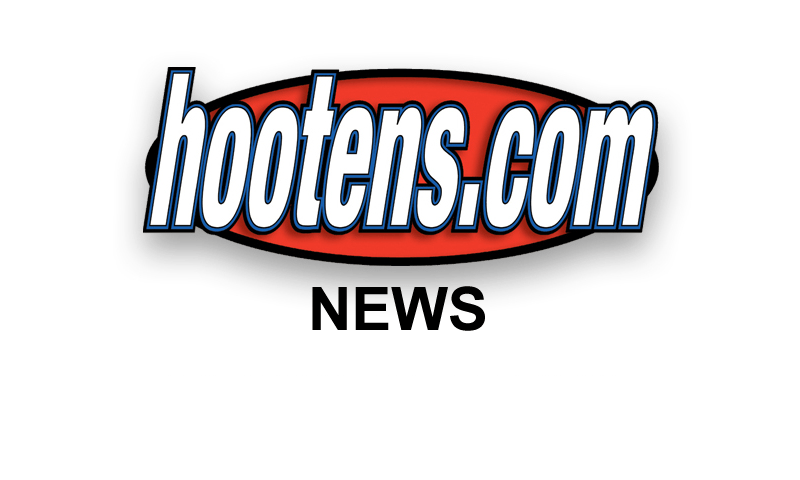 Hootens.com Rankings
Class 5A, Week 4, 2013
Copyright Hooten Publishing, Inc.
1. Camden Fairview (3-0)
2. Pulaski Academy (3-0)
3. Batesville (1-2)
4. Alma (1-2)
5. White Hall (3-0)
6. Shiloh Christian (1-1-1)
7. Mills (3-0)
8. Morrilton (2-1)
9. Hope (2-1)
10. Watson Chapel (0-2)
11. Forrest City (3-0)
12. Sylvan Hills (2-1)
13. Wynne (2-1)
14. LR Christian (2-1)
15. Harrison (1-2)
16. Greenbrier (1-2)
17. HS Lakeside (1-2)
18. Jacksonville (1-2)
19. Beebe (1-2)
20. West Helena (1-2)
21. Magnolia (1-2)
22. Vilonia (0-3)
23. Nettleton (1-2)
24. Blytheville (1-2)
25. Hot Springs (1-2)
26. Paragould (2-1)
27. Huntsville (2-1)
28. Greene County Tech (0-3)
29. De Queen (0-3)
30. Clarksville (1-2)
31. LR McClellan (0-3)
32. North Pulaski (0-3)
HOOTENS.COM GAME OF THE WEEK
No. 8 Morrilton at No. 6 Shiloh Christian
The winner takes control of the 5A West. Morrilton hasn't won a conference title since 2006, while Shiloh Christian has won six in the past eight seasons (but none in Class 5A). Morrilton mauled the Saints by 30 points a year ago "but they are no comparison of the team we beat last year," Devil Dog coach Cody McNabb says. "They are so much better. They remind you of the Shiloh teams from a few years ago." Morrilton beat Class 4A No. 6 Prairie Grove 28-21 Week 2 and stomped Class 6A Searcy 38-7 a week ago. Devil Dog senior quarterback Toney Hawkins has more than 600 yards offense this season. Hawkins threw a TD pass and ran for another in the first half at Searcy last week. "He's one of the players in this league who can single-handily beat you," Shiloh Christian coach Josh Floyd says. Morrilton senior running back Sharaz Rhodes and receivers Reese Heidenreich and Rashad Criswell take pressure off Hawkins by making plays in space.
Shiloh Christian trailed Class 6A power Greenwood 34-24 at halftime last week, but didn't score in the second half. Saint QB Daniel Shimer makes just his fourth start at the position this week. Shimer was expected to start last year before breaking his foot. The senior has completed 44 of 80 passes (55 percent) for 586 yards and six TDs this fall, and carried 58 times for 391 yards and three scores. Junior Chandler Smith paces the Saints with 13 catches for 120 yards and a score, while senior Kyle Plunkett (12 catches, 158 yards and two TDs) and junior Adler Goode (seven catches, 169 yards and three TDs) provide big-play threats. Senior Ryne McDonald, playing this fall for the first time since junior high, paces the Saints 39 tackles.
HOOTEN'S TV SHOW
Hootens Arkansas Football TV show airs 10:30 a.m. Saturday's this fall on KATV 7 (ABC-Little Rock) and KXNW (Ch. 34 Fort Smith/Fayetteville). The show features the state's top recruiting prospects. White Hall linebacker Austin Berry will be featured as the Arkansas Air Guard Scholar Athlete of the Week.
LAST WEEK
Hootens.com correctly predicted 22 of 28 games (79 percent) last week. For the season, Hootens.com has correctly predicted 65 of 84 games (77 percent).
WEEK 4 PREDICTIONS (favored team in ALL CAPS followed by point spread)
5A CENTRAL
JACKSONVILLE (2) at West Helena: Jacksonville won its first game of the season last week, beating Maumelle by seven points. Red Devil senior QB Reggie Barnes threw three TD passes and ran for another against Maumelle. West Helena stays in games this year with an improved D. The Cougars surrender 20 points a game, compared to 30 weekly last season. Watch highlights of West Helena's Week 1 loss to Dollarway here.
LR CHRISTIAN (1) at Sylvan Hills: LR Christian beat Sylvan Hills 28-0 a year ago, but the Warriors won just two games the rest of the season. The Warriors are a surprise this fall, losing only at No. 5 White Hall by three points. Warrior senior receiver Paxton Thomas ran six times for 77 yards and three TDs and caught 10 passes for 97 yards and a score during last week's 14-point win over CAC. Sylvan Hills junior running back Marlon Clemens has more than 500 total yards this fall.
MILLS (21) at LR McClellan: Mills gives up just 11 points a game, and LR McClellan averages nine a game. Mills senior QB Omar Avance has almost 500 total yards this season.
PULASKI ACADEMY (35) at North Pulaski: This is the second meeting between these schools (Pulaski Academy won 56-0 last year). Bruin junior QB Will Hefley returned from a foot injury last week, throwing for 377 yards and seven TDs, sparking Pulaski Academy to a 21-point win over class 7A West Memphis. North Pulaski managed just 35 total yards in last week's 44-point loss at Pulaski Robinson.
5A EAST
BATESVILLE (25) at Nettleton: Nettleton hasn't beaten Batesville since 2000. Batesville was tied with Class 6A Jonesboro 31-31 late in the fourth quarter last week before surrendering a TD in the final minutes. Pioneer junior QB Kenton Crawford passed for 271 yards and a TD against the Hurricane. Watch highlights of Nettleton's Week 2 win over Trumann here.
BEEBE (2) at Paragould: Paragould is 2-1 for the first time since 2009. Beebe sophomore Tripp Smith ran for 168 yards and a pair of TDs in last week's eight-point win over Vilonia. The Badgers intercepted five passes against Vilonia.
Blytheville at WYNNE (10): Wynne sophomore Antonio Davis has rushed for almost 500 yards this year. Davis blasted 15 yards for the winning TD last week at West Helena. Blytheville hasn't beaten Wynne since 2009. Chickasaw coach Vince McCrosky hasn't attended a game this season while battling Parkinson's disease.
Greene County Tech at FORREST CITY (13): Undefeated Forrest City averages 31 points weekly. Senior QB Ethan Adams has thrown five TDs the past two weeks. Winless Greene County Tech gives up 38 points a game.
5A SOUTH
CAMDEN FAIRVIEW (28) at HS Lakeside: HS Lakeside usually plays Camden Fairview tougher than any other conference opponent except Watson Chapel. But the Cardinals have beaten HS Lakeside by a combined 121-36 the past three years. Camden Fairview committed 14 penalties and two turnovers at Warren a week ago. HS Lakeside senior Blakely Lawless ran for 127 yards and a TD in last week's 20-14 win over Malvern, the first Ram victory of the season. Watch highlights of Camden Fairview's Week 1 win over El Dorado here.
De Queen at HOPE (10): Winless De Queen makes its first trip to Hope in more than four decades. The Leopards led Class 4A No. 9 Ashdown 21-12 in the fourth quarter last week before losing 36-21. Junior receiver Kobi Whitmore caught three TD passes at Ashdown. Hope, which hasn't been to the playoffs since 2007, has beaten rivals Nashville and Prescott in the same season for the first time since 2005. Opposing coaches say senior fullback Channing Knight keys Hope's short-yardage power attack. Watch highlights of Hope's Week 2 loss to Ashdown here.
Hot Springs at WATSON CHAPEL (16): Watson Chapel ran 48 plays for 268 (5.9 yards per play) in last week's six-point loss to Class 3A power Nashville. Hot Springs trailed Class 4A No. 2 Arkadelphia 42-0 at halftime a week ago.
Magnolia at WHITE HALL (20): Magnolia trailed White Hall by a TD with less than a minute left in the first half last year before losing by 43 points. The Panthers managed just 28 yards in the first half and committed four turnovers (two returned for TDs) in last week's 28-0 loss at Hamburg. White Hall jumped on Sheridan 33-0 in the first half last week. Bulldog running backs Irvin Tisdale and Kendrick Edgerson combined for almost 200 yards and five TDs. Watch highlights of White Hall's Week 1 win over Monticello here.
5A WEST
Morrilton at SHILOH CHRISTIAN (1): Hootens.com Class 5A Game of the Week. Watch highlights of Morrilton's Week 1 loss to Russellville here and Shiloh Christian's Week 3 loss to Greenwood here.
Clarksville at ALMA (21): Alma junior QB Evan Burris completes 62 percent of his passes for 499 yards and four TDs this season. But the Airedale defense give up 376 yards per game. Improved Clarksville led Dardanelle 13-7 in the third quarter last week, but lost by eight points.
GREENBRIER (7) at Huntsville: Greenbrier rides a two-game losing streak, its longest since the final two games of the 2011 regular season. The Panthers surrender 46 points per game. Benton gained almost 800 yards at Greenbrier a week ago. Huntsville has beaten Berryville and Elkins the past two weeks by a combined 44-25.
Vilonia at HARRISON (6): Improved Harrison led Class 7A Rogers Heritage in the third quarter last week before losing 52-35. The Goblins surrender 42 points per game. Winless Vilonia threw five interceptions in last week's eight-point loss at Beebe.