Class 2A - Week 4 - 2013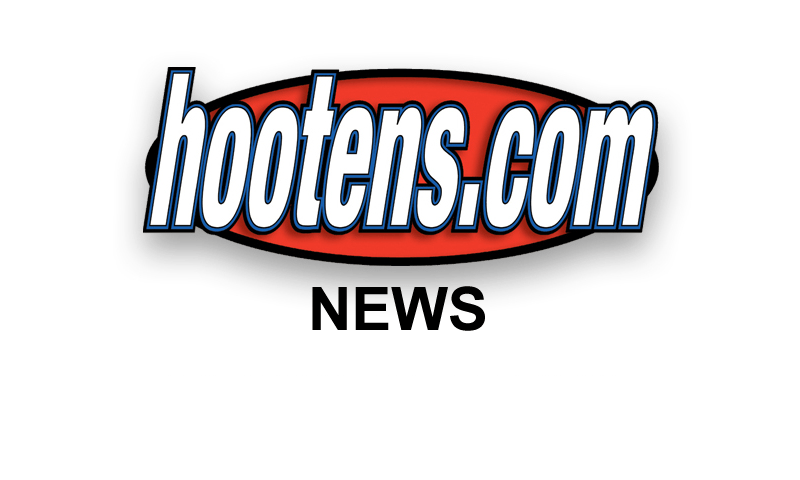 Hootens.com Rankings
Class 2A, Week 4, 2013
Copyright Hooten Publishing, Inc.
1. Junction City (3-0)
2. Bearden (2-1)
3. Gurdon (3-0)
4. Carlisle (3-0)
5. Rison (1-2)
6. Salem (2-1)
7. E. Poinsett County (3-0)
8. Hazen (2-1)
9. Strong (2-1)
10. Dierks (3-0)
11. Murfreesboro (2-1)
12. Magnet Cove (1-1-1)
13. Des Arc (1-2)
14. Walnut Ridge (1-2)
15. Foreman (1-2)
16. Hector (3-1)
17. Parkers Chapel (1-2)
18. Mineral Springs (0-2)
19. Conway Christian (0-3)
20. McCrory (1-2)
21. England (2-1)
22. Cross County (3-0)
23. Spring Hill (2-1)
24. Mount Ida (2-1)
25. Palestine-Wheatley (2-1)
26. Hampton (1-2)
27. Augusta (2-1)
28. Magazine (2-1)
29. Marked Tree (2-1)
30. Bigelow (0-3)
31. Brinkley (0-3)
32. Poyen (0-3)
33. Quitman (1-2)
34. Lafayette County (1-2)
35. Cutter M. Star (2-1)
36. Hackett (0-3)
37. Union Christian (2-1)
38. Mountainburg (1-2)
39. Decatur (1-2)
40. Cedar Ridge (1-2)
41. J.C. Westside (1-3)
42. Woodlawn (1-2)
43. Western Yell County (0-3)
44. Clarendon (0-3)
45. Mountain Pine (0-3)
46. Hermitage (1-2)
47. Hartford (1-2)
48. Marvell (0-3)
HOOTENS.COM GAME OF THE WEEK
No. 12 Magnet Cove at No. 24 Mount Ida
This game may decide the 5-2A championship. Two-time defending league champion Magnet Cove is 1-1-1 after tying Centerpoint and losing to Benton Harmony Grove, both of which look like possible playoff teams in the 5-3A. Three opponents (also Parkers Chapel) with three different styles of play should help prepare Magnet Cove for the rest of the season. Senior Adam Davidson (380 yards) runs behind a line spearheaded by all-league tackle Jerry Ross (6-0, 180). Sophomore Jake Kelley has emerged at receiver after making plays in practice. Kelley caught a 60-yard pass last week against Benton Harmony Grove. Conner Wells leads Magnet Cove in receiving. Ross, sophomore linebacker Josh Smeltzer and junior free safety and tackle leader Ross Nitch lead the defense.
Mount Ida counters with a sophomore-laden team that may be its quickest in modern history. Sophomore QB T.J. Wilson has passed for 422 yards and run for another 196 yards. Sophomore Jesse Lowery paces the Lions with 362 all-purpose yards. Sophomore linebacker Caleb Jones leads the team in tackles. Mount Ida lost at 4-3A Lavaca 35-14 last week. Mount Ida penetrated Lavaca's 20-yard line two times, but penalties killed both drives.
HOOTEN'S TV SHOW
Hooten's Arkansas Football TV show airs 10:30 a.m. Saturdays this fall on KATV 7 (ABC-Little Rock) and KXNW (Ch. 34 Fort Smith/Fayetteville). The show features the state's top recruiting prospects. The Verizon/Nokia Siemens Network Football Town of the Week is Arkadelphia.
LAST WEEK
Hootens.com correctly picked 27 of 34 games (79 percent) involving Class 2A teams. Hootens.com has picked 85 of 105 games (81 percent) involving Class 2A teams for the season.
WEEK 4 PREDICTIONS (favored team in ALL CAPS followed by point spread)
3-2A
SALEM (21) at Marked Tree: No. 6 Salem senior QB Dillon Turner has completed 31 of 64 passes for 399 yards and two TDs with two INTs this season. Senior fullback Augustus Freeman has rushed for 459 yards and five TDs. Senior halfback J.J. Gray averages 8.2 yards per carry. Watch highlights of Salem's Week 2 win against Yellville-Summit here.
Cedar Ridge at AUGUSTA (12): Augusta bounces back from a 56-6 loss to Class 3A neighbor Bald Knob. Cedar Ridge, which won two weeks ago for the first time since 2011, lost last week to 5-2A Quitman 32-27.
E. POINSETT COUNTY (28) at Cross County: No. 7 EPC managed a 3-0 start over a stiff non-conference schedule that included Class 3A Rivercrest and No. 8 Hazen. The 40-24 win over Hazen proved costly when all-state linebacker and team leader Tristan McDaniel broke his leg and will be in a boot for four to six weeks. EPC recovered four Hazen fumbles. Senior Byron Scales (10 tackles) led EPC with 89 yards rushing. The Warriors amassed 317 yards on a Hazen defense that had allowed just 180 yards in the first two games combined.
McCrory at WALNUT RIDGE (5): Two teams likely to be fighting for a playoff berth a month from now. McCrory starts five sophomores on both sides of the ball who starred on back-to-back undefeated junior high teams.
4-2A
HACKETT (6) at Decatur: Winless Hackett's struggles continued last week in a 27-6 loss to visiting Magazine, but Decatur did not score in a 20-0 home loss to Mounatinburg.
HECTOR (42) at W. Yell County: No. 16 Hector whipped Class 3A Marshall 36-8 last week without starting TB Gus Nichols (illness) and backup RB Tyler Brashear (back). Freshman QB Tanner Gaines completed eight of 15 passes for 223 yards and four TDs. All-4-2A senior Eric McGowan caught a 46-yard TD pass, returned a punt 45 yards and recorded eight tackles for the Wildcats.
J.C. Westside at MOUNTAINBURG (6): J.C. Westside gave up 481 yards last week in a 37-6 loss to Union Christian. UC led 30-0 at halftime.
Union Christian at MAGAZINE (8): UC senior TB Brock Smith (5-11, 205) ran for 135 yards, caught four passes for 94 yards and made seven tackles last week in a 37-6 blowout of J.C. Westside. UC and Magazine are the 4-2A's turnaround stories. After winning 38 games and a state title in three years, Magazine fell to 4-6 last year. The Rattlers did not score in the first three games of 2012. This year, they have avenged two of those losses by whipping Quitman 42-16 and Hackett 27-6.
CEDARVILLE JV (1) at Hartford: Hartford ended a 30-game losing streak last week with a 24-19 win over Haileyville, Okla. Junior QB Tomi Collins and junior RB Brennan Cloutre played well for the Hustlers. Senior C/DE John Wilson anchors both lines.
5-2A
BIGELOW (1) at Quitman: Quitman outscored Cedar Ridge 32-27 last week, while Bigelow dropped to 0-3 with a loss to 4-3A member Danville. Bigelow has lost to three straight Class 3A opponents: to Perryville 28-12, to Atkins 51-20 and to Danville 28-7. Bigelow beat Quitman 21-14 in overtime last year.
CONWAY CHRISTIAN (19) at Poyen: Conway Christian defense has not been stout against the run, but Poyen's top RB Hunter Keen (knee) is still out. Watch highlights of Conway Christian's Week 1 loss to Episcopal here.
CUTTER M STAR (18) at Mountain Pine: Cutter (2-1), one of the surprises in 2A, hands Mountain Pine its 13th consecutive loss.
MAGNET COVE (3) at Mount Ida: See 2A Game of the Week.
6-2A
CARLISLE (21) at Palestine-Wheatley: Palestine-Wheatley knocked off winless 3-3A member Piggott 14-12 last week, while No. 4 Carlisle hammered 3-3A member Osceola for the second year in a row. Carlisle senior RBs Deron Ricks and Bo Weddle combined for 337 rushing yards and four TDs last week.
Clarendon at DES ARC (25): Thirty-four point underdog Des Arc battle 3A rival Harding Academy for four quarters last week before succumbing 12-0.
ENGLAND (10) at Brinkley: Common opponent: Class 3A Episcopal beat England 46-26 Week 2. Episcopal beat Brinkley 33-6.
HAZEN (35) at Marvell: No. 8 Hazen rebounds from a 40-24 loss at No. 7 EPC where it lost four fumbles and did not force a turnover. EPC ground out 236 rushing yards on Hazen. Watch highlights of Hazen's Week 1 win against Rose Bud here.

7-2A
GURDON (8) at Dierks: Even though its the conference opener, this game could be for the 7-2A championship. Junior John Clemons, senior Mason Clark, junior Adam Cooper, senior DT Devantae Charles (6-2, 310) and sophomore MLB and tackle-leader Jackson Kirkpatrick (27 stops) pace a Gurdon defense that allowed 16 and 14 points in wins over Class 3A Prescott and Benton Harmony Grove, respectively. Dierks counters with hard-running tailback Andy Tedder (6-1, 195), fullback Dalton Ray (5-9, 185) and sophomore RB Trendin McKinney (5-9, 200). Senior TE Andrew Sirman leads the Outlaws in receiving.
MURFREESBORO (19) at Lafayette County: Talented 5-3A member Centerpoint exploded on Murfreesboro last week for 48 points. Lafayette County lost to 6-3A Fouke 41-0.
Spring Hill at FOREMAN (2): The winner gets a leg up on securing a playoff berth. Foreman rebounds from a one-point loss to 3A neighbor Horatio.
MINERAL SPRINGS (2) at Hampton: Expect a shootout. Both defenses have been suspect so far this fall. Mineral Springs was idle last week, while Hampton allowed 230 rushing yards at No. 9 Strong.
8-2A
Strong at JUNCTION CITY (19): Strong un-shuffled its offensive line last week and dealt Hampton a 28-0 loss. Five returning starters returned to their positions of last year, freeing senior Tevion Hicks to rush for 100 yards and two TDs. Senior athlete Antonio Green added 98 yards on 11 first-half carries. Top-ranked Junction City notched its 19th straight conference win, 13-8 at Bearden. Junior RB Jaqwis Dancy carried 39 times (second most on school history) for 246 yards.
BEARDEN (35) at Woodlawn: No. 2 Bearden rebounds after another tough loss to Junction City, 13-8. Bearden junior QB Jamond Young passed for 160 yards and ran for another 72 yards and a TD last week. Woodlawn RB Jeffery Jones ran 20 times for 138 yards and two TDs last week in a 39-14 loss to Rison. Watch highlights of Bearden's Week 1 win over C. Harmony Grove here.
RISON (21) at Parkers Chapel: Rison destroyed Parkers Chapel 49-14 a year ago. Last week, Rison ran roughshod over Woodlawn for 426 yards in a 39-14 victory. Senior Zuntario Oliver led the Wildcats with 197 yards and two TDs on just 15 carries.
MINERAL SPRINGS (2) at Hampton: Expect a shootout. Both defenses have been suspect so far this fall. Mineral Springs was idle last week, while Hampton allowed 230 rushing yards at No. 9 Strong.
NORPHLET JV (1) at Hermitage: Hermitage RB Bradley Day ran 6 yards to cap a fourth-quarter drive last week in a 47-7 loss at Class 3A Smackover. Norphlet dropped varsity football in the spring and is playing a JV schedule.