ASU wallops Alcorn St. 56-0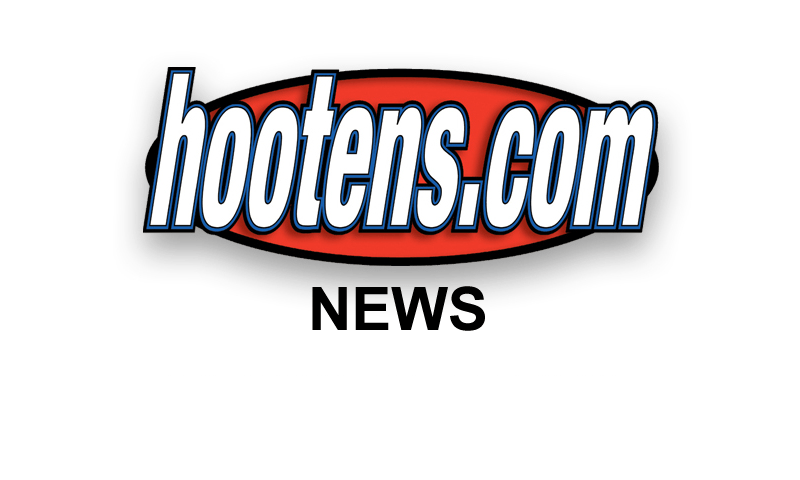 JONESBORO - An impressive display on both sides of the ball by the Arkansas State football team Saturday propelled the Red Wolves to a resounding 56-0 shutout win over Alcorn State.
Arkansas State (2-2) won the first-ever meeting between the two teams by playing focused football the entire 60 minutes. In the process, the Red Wolves stretched their home winning streak to eight games. Alcorn State, a Football Championship Subdivision program, drops to 1-3 with the loss.
"It's good to have a win, especially at home," ASU head coach Gus Malzahn said. "I really appreciate our crowd. They were loud, and our kids recognized it. I feel like we have some momentum going into conference, and we are going to need it."
ASU dominated in the opening half, amassing 345 yards in total offense to claim a 42-0 halftime lead.
The Red Wolves led 14-0 after the first quarter with a touchdown coming on both sides of the ball. Senior defensive tackle Ronnell Wright returned a fumble seven yards to paydirt with 9:02 to go in the quarter following a forced turnover by junior linebacker Eddie Porter. Junior running back David Oku would put A-State up by two scores with just under two minutes left on a 12-yard run.
Arkansas Statedoubled its opening quarter's scoring output with a 28-point second-quarter outburst. ASU quarterback Ryan Aplin threw for three touchdowns in the stanza en route to becoming the school's all-time leader in most career TD passes thrown. The record-setting signal-caller hooked up with freshman J.D. McKissic from 33 yards out at 12:25 to tie the school mark and give ASU a 21-0 advantage. With 9:54 showing on the clock, David Oku tacked on another Red Wolves' TD with a one-yard quarterback keeper from the Wildcat formation. Sophomore linebacker Don Jones' 23-yard interception return helped set up Oku's second rushing score of the contest.
A-State added to its margin in the first half's remaining seven minutes as Ryan Aplin passed for two more TD's. Aplin etched his name into the ASU record books by completing an 11-yard pass to junior wide receiver Julian Jones, which finished off a three-play, 69-yard scoring drive in only 49 seconds. The noteworthy scoring pass put Aplin a top the school's career chart, eclipsing Cleo Lemon's 48-career total. Senior tight end Kedric Murry accounted for the final score of the quarter by hauling in a seven-yard Aplin pass to cap off a 79-yard, six play sequence.
Arkansas State proceeded to score a touchdown apiece in the game's final two quarters. The first came with 24 ticks remaining in the third quarter as junior back Sirgregory Thornton scampered three yards to paydirt to put the hosts up 49-0. The score stayed that way for the next six-plus minutes before sophomore rusher Rod Smith's six-yard TD run at the 8:39 mark put the final mark on the shutout victory.
ASU chalked up a program all-time single-game seventh-most 634 yards of total offense with 396 yards in passing and 238 yards on the ground to go with 30 first downs. The Red Wolves' defense, which received a team-leading seven tackles apiece from freshman Chris Humes and sophomore Kyle Coleman, held the Alcorn State offense to only 130 yards.
"First of all, defensively to get a shutout in college football is very hard and I'm excited for those guys," Malzahn said. "We were able to run the ball, specifically in the second half and we were able to get some guys in there, which will help us with depth moving on."
"It was definitely a goal for us to shut them out," said senior defensive end Tim Starson. "Our defensive line is really coming together. We wanted to create those turnovers and create a tone for the rest of the season for our entire defense."
Ryan Aplin, along with his three touchdowns, completed 12 of 13 passes for a ASU record 92.3 completion percentage to go along with his 198 yards through the air.
Rod Smith ran for a game-high 104 yards on 13 carries while David Oku rushed for 92 yards on 17 attempts. J.D. McKissic totaled a game-high six receptions for 49 yards.
Arkansas State concludes its two-game homestand Saturday, Sept. 29 as the Red Wolves host the Western Kentucky Hilltoppers to begin defense of their Sun Belt Conference Championship title. A 6 p.m. (CT) kickoff is scheduled (CT) for the SBC opener. Tickets are available thru the ASU Box office at 870-972-2781 or 1-888-ASU-FANS or by logging onto AStateRedWolves.com.
"