Recruiting: Hogs getting share of bumper crop from NW Arkansas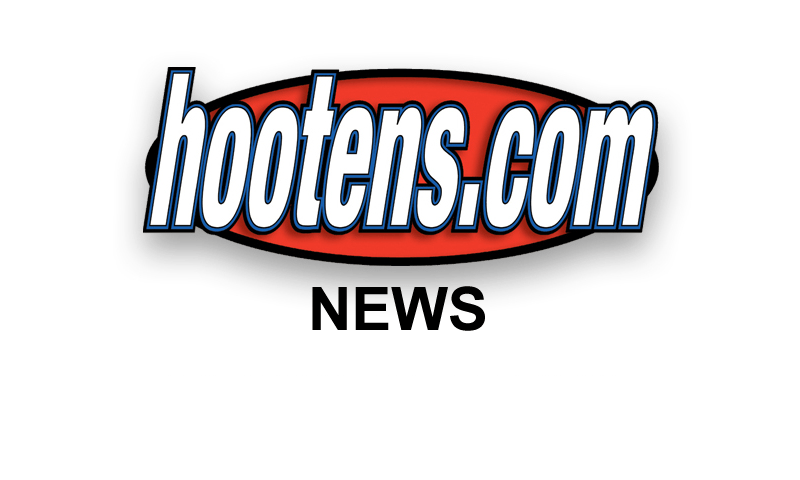 Is it the water in Northwest Arkansas?
That section of the state teems with a nation-high five Division I linemen living within 18 miles of each other.
The population of Northwest Arkansas doubled over the past decade and almost tripled in the past 20 years, leaving high school programs with more participation and increasing the chances of talent streaming through the school.
"I've never seen anything like this (Northwest Arkansas' Division I linemen)," says Bentonville coach Barry Lunney, who has coached in Arkansas and Oklahoma during his 35-year career. "We've had a steady growth of people in this area over the past 15 years, but on top of that, the communities up here really get behind the programs and support the kids. I think that's enabled us to bring some of the best coaches to this area."
Putting the numbers in prospective, Northwest Arkansas' five Division I lineman would have ranked 40th nationally in total Division I signees per state a year ago, beating out state's like West Virginia (three total signees), Wyoming (one signee) and even Canada (four signees). As a state last year, Arkansas ranked 28th nationally in Division I recruits and in the Top 15 per capita. Only Dallas, Houston and Los Angeles are expected to produce more Division I linemen per capita this season.
"This league (7A-West), lineman wise, is as good as it has ever been," Lunney says. "I can't remember such a small area in this state, or anywhere else, producing so many talented linemen in the same year."
Lunney closely followed the recruitment of Bentonville offensive lineman Marcus Danenhauer, who committed to the University of Arkansas in the spring. Danenhauer (6-5, 315) gained 20 pounds and dedicated himself to the weight room in the summer.
But Danenhauer could only increase his strength and agility, not his natural size. That's all genetics. His brother Aaron, currently an assistant at Bentonville, started four years at Tulsa, while his dad, stepdad, grandpa and great uncle all played college football. His Grandpa Bill played for the Denver Broncos (as did his great uncle) before working as an NFL scout.
"A bunch of it has to do with the gene pool," Lunney says. "Getting a college scholarship all starts with raw athletic ability and size. If your linemen are 5-11, 225 pounds, there isn't a demand for them in them in college. But we've got some big boys up here, and I think all of them have taken well to coaching. You can have a big kid who doesn't listen or get help from his coaches, and he's not going to develop."
Danenhauer competes in the 7A West with fellow offensive linemen Brey Cook (6-7, 315) of Springdale Har-Ber and Mitch Smothers (6-4, 290) of Springdale. Both have committed to play next season at Arkansas. Private school powerhouse Shiloh Christian, also located in Springdale, produced a pair of Division I linemen this season: Travis Bodenstein (6-5, 295) and Sam Harvill (6-1, 270). Offensive tackle Bodenstein committed to Kansas while defensive lineman Harvill committed to Kansas State.
Colorado expressed interest in Har-Ber defensive end Les Harrison (6-4, 265) during the spring and summer, while Roger's Heritage defensive lineman Reid Schatzman (6-3, 290) continues getting recruited by Division I schools.
"It's all about God-given size," Shiloh Christian coach Josh Floyd says. "We have good linemen in our program every year. But to be an offensive lineman at a high level in college, you've got to be at least 6-4 or 6-5."
Northwest Arkansas is loaded with talent his year, and not just an extraordinary amount of linemen. Fayetteville tight end Demetrius Dean (6-3, 255) and quarterback Brandon Allen (6-2, 205) have committed to Arkansas. Other recruits from Northwest Arkansas include Shiloh Christian QB Kiehl Frazier (6-3, 215) and Springdale QB Joseph Calcagni (6-2, 190). Frazier committed to Auburn in the summer, while Calcagni committed to Tulsa. Calcagni's deep football gene pool includes dad Mark and uncle Ron, who both played at the University of Arkansas.
Floyd believes the emphasis placed on passing the ball helps linemen coming out of Northwest Arkansas. "The kids are at an advantage because of the style of offense most teams up here run," the coach says. "Pass blocking is such a big deal in college, and zone blocking is huge at that level. We try to teach our linemen those things and prepare them for college. Every school up here puts an emphasis on speed and weight training."
"