ASU at Troy in-depth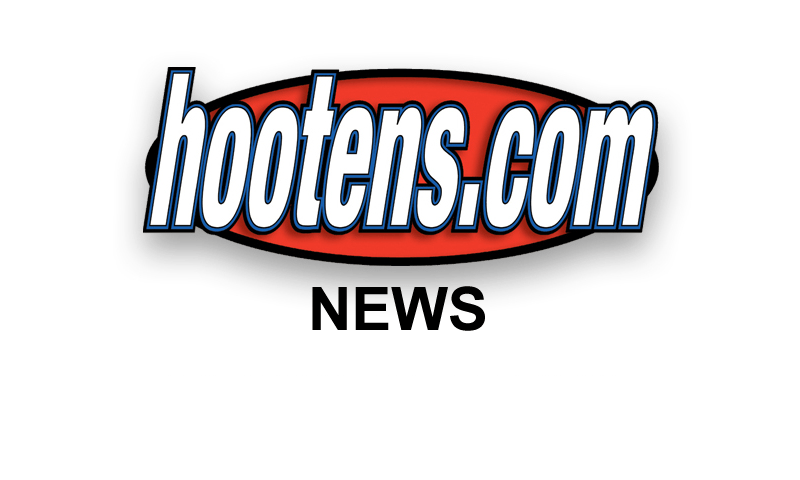 Arkansas State (1-2, 1-1) at Troy (1-2, 0-0)
2:30 p.m., Sept. 25, 2010
Veterans Memorial Stadium (30,000)

ON TAP: Arkansas State goes on the road
Saturday to Troy in the last of three
consecutive Sun Belt Conference
games for the Red Wolves. Saturday's
game will be televised by the Sun Belt Network,
while every A-State game can be heard live on
107.9 FM (Jonesboro), 88.3 FM (Little Rock)
and AStateRedWolves.com

2010 Arkansas State Schedule
Sept. 4 at No. 22 Auburn (TV) L, 26-52
Sept. 11 at UL Lafayette* (TV) L, 24-31
Sept. 18 Louisiana-Monroe* (TV) W, 34-20
Sept. 25 at Troy* (TV) 2:30 p.m.
Oct. 2 Louisville (TV) 6 p.m.
Oct. 9 at North Texas* 6 p.m.
Oct. 16 at Indiana 11 a.m.
Oct. 23 Florida Atlantic* (TV) Noon
Nov. 2 Middle Tennessee* (TV) 6 p.m.
Nov. 13 Western Kentucky* 2 p.m.
Nov. 20 at Navy (TV) 2:30 p.m.
Nov. 27 at Florida International* TBA
*SBC game All Times Central

THE PRINCIPALS: While Arkansas State is
playing its third consecutive Sun Belt Conference
game, Troy will be third straight team to
open its conference slate with the Red
Wolves. The Red Wolves picked up their first
victory last week against ULM, while Troy has
dropped its last two games after picking up a
season-opening win over Bowling Green.
The game features the Sun Belt Conference's
top two ranked offenses early in the season
with Troy averaging 470 yards per game and
A-State 432.

THE ARKANSAS STATE-TROY SERIES:
Arkansas State leads the all-time series with
Troy 5-4. The Red Wolves and Trojans first
met back in 1951 when visiting ASU won 39-0.
The two teams split a pair of games in
1991 and 1992 in Jonesboro, but
have played the past six games as Sun Belt
Conference foes. The Red Wolves won the
first three games as SBC opponents, but the
Trojans have bounced back to win the last
three meetings that includes a 30-27 road victory
last season in both team's Sun Belt
opener.

THE LAST TIME vs. TROY
(Jonesboro - Sept. 26, 2009): Troy
wide receiver Cornelius Williams hauled in an
8-yard touchdown pass from quarterback Levi
Brown with 7:53 to play for the go-ahead
score, and the Trojans kept the ball away
from Arkansas State over the final 5:52 to secure
a 30-27 victory in the Sun Belt Conference
opener for both teams at ASU Stadium.

Williams' score came on the heels of an
Arkansas State fumble following a Troy punt,
and the Red Wolves' miscue set the Trojans
up with just 25 yards to go for what proved to
be the winning touchdown.

The Troy touchdown wiped out an
Arkansas State rally that saw the Red Wolves
bounce back from a 23-10 second-half deficit
to take a 27-23 advantage.

HEAD COACH STEVE ROBERTS: Arkansas
State head coach Steve Roberts is in his ninth
year at Arkansas State after leading the Red
Wolves to the 2005 Sun Belt Conference
Championship and to bowl eligible seasons
three of the past five years. During his first
eight seasons as the Red Wolves' head
coach
, he guided ASU to 41 wins for its most
over an eight-year span at the school since
1985-1992. Roberts was named the 2005
Sun Belt Conference Coach of the Year.
Under Roberts, the Red Wolves have had 70
All-Sun Belt Conference selections, a Sun
Belt Conference Freshman of the Year, SBC
Offensive Player of the Year, two SBC Defensive
Players of the Year and an SBC Newcomer
of the Year.


ASU vs. THE SUN BELT
CONFERENCE: Arkansas State is 60-60-1
all-time against current members of the Sun
Belt Conference. Since the league's inaugural
football season in 2001, the Red Wolves are
31-33 against all opponents that have been a
member of the league. Against current members
of the conference, ASU is 26-29 since
2001. The Red Wolves hold their most all-time
victories against Louisiana-Lafayette with 17,
while its most victories against a Sun Belt opponent
since 2001 is Louisiana-Monroe with
six. The Red Wolves have defeated every
team in the Sun Belt Conference since the
football league was formed in 2001.

APLIN EARNS SBC HONOR FOR SECOND
STRAIGHT WEEK: Sophomore quarterback
Ryan Aplin was named the Sun Belt Conference
Co-Offensive Player of the Week on
Monday, marking the second straight week he
has earned the league's offensive honor.
Aplin recorded 318 yards of total offense with
a rushing and passing touchdown against
ULM, while he threw for a school-record 438
yards and two touchdowns the week prior
against Louisiana-Lafayette.


RIVALS.COM RECOGNIZES APLIN: Rivals.
com recognized sophomore quarterback
Ryan Aplin for his play against ULM last week,
naming him its Sun Belt Conference Player of
the Week.

JENNINGS AMONG CFPA WEEKLY WINNERS:
Senior safety M.D. Jennings has
been selected a national Honorable Mention
Defensive Back of the Week by the College
Football Performance Awards (CFPA) for his
outstanding play in the Red Wolves' 34-20
victory over Louisiana-Monroe last Saturday.
Jennings recorded six tackles and a careerhigh
two interceptions against ULM. Jennings'
six tackles were the third most on the
team and he returned his two interceptions a
career-best 62 yards.

JENNINGS TAKES WEEKLY SBC AWARD:
Senior safety M.D. Jennings was named the
Sun Belt Conference Defensive Player of the
Week on Sept. 6 for his performance against
nationally-ranked Auburn. Jennings posted
double-figure tackles (11), including a careerhigh
1.5 tackles for loss, in a game for the
fourth time of his career. He also recorded his

second career forced fumble, fourth fumble
recovery of his career and his third career
sack.

RUNNING WILD: ASU recorded a season-high
234 rushing yards and had four players
(Aplin, Lawson, Butterfield, Frampton) post an
individual season-best rushing total last week
against ULM. A-State posted three rushing
TDs to surpass its season high of two originally
set at Auburn.


BIG BOOT: While Dean Gericke has just four
punts this season. He has made the most of
his opportunities. Gericke averages 47.5
yards per punt, which is the second highest
average in the Sun Belt Conference and seventh
highest in the NCAA FBS. However,
Gericke does not have the minimum number
of punts to show up on the SBC and NCAA
stats. Two of Gericke's four punts have traveled
at least 52 yards with a long of 64 against
ULL.

HOLMES POSTS CAREER-BEST NUMBERS:
Sophomore defensive back Tausean
Holmes recorded a season-high eight tackles
last game against ULM, which tied linebacker
Nathan Herrold for the team high as well.

Holmes posted seven tackles in the season
opener at Auburn. Despite not posting a single
tackle against ULL, Holmes is still ranked

among the top 35 players in the conference in
tackles.

ZALUD STEPPING UP: True freshman
kicker Bobby Zalud ranks third in the Sun
Belt Conference in scoring by kick despite not
attempting a single extra point or field goal in
the Red Wolves' season opener. However,
Zalud is 7-of-7 on extra point attempts and 3-
of-5 on field goal attempts over the last two
games to give him 16 points. His average of
8 points over those two games would be the
second highest in the conference for scoring
by kick.

IN THE ZONE: The Arkansas State offense is
almost perfect in the red zone, scoring on 12
of 13 opportunities for a 92.3 percentage.
That percentage is ranked third in the SBC,
but the two teams ahead of ASU have had no
more than five scoring opportunities inside the
red zone. ASU is ranked 25th in the nation in
red zone offense.

IN THE ZONE (PART II): The Arkansas State
defense is ranked first in the Sun Belt Conference
and 12th in the nation in red zone defense,
13 red zone opportunities into points (6 TD, 2
FG).

RETURN THREAT: A-State newcomer Rod
Hall led ASU in total kickoff returns and return
yards in each of the Red Wolves' first three
games and is ranked third in the Sun Belt
Conference and 39th in the nation in kickoff
return average at 24.9 yards per return. Hall
posted 81 yards on three returns vs. Auburn
with a long of 40, 98 yards on four returns with
a long of 30 yards against ULL, and 70 yards
on three returns with a long of 27 against
ULM.

BIG PLAY: Arkansas State has ran 16 plays
(5.3 per game) this season that have covered
at least 20 yards, including five last week
against ULM and a season-high nine against
Louisiana-Lafayette. The Red Wolves have
already ran four plays that covered at least 53
yards with a long play of 65 yards (Ryan Aplin
pass to Taylor Stockemer) against ULL.


BIG DAY FOR MUSE: Allen Muse recorded
five receptions for 133 yards, both career
highs, against Louisiana-Lafayette. Muse's
133 receiving yards were the 21st most in
school history for a single game. The last time
an A-State player recorded more receiving
yards was in 2000. The last time an ASU
player recorded 100 or more receiving yards
was Sept. 20, 2008 when Jarriel Norman
posted 108 yards against Middle Tennessee.
Muse had a 61-yard reception that tied his
previous career long, originally set against
Auburn the week prior.

EARLY START TO CONFERENCE PLAY:
Prior to this season, the earliest A-State had
ever played a Sun Belt Conference opponent
was the third game of the season (Troy in
2009). A-State has not played t
hree of its first
four games against league foes since the
1995 season when it was a member of the Big
West Conference. ASU's first three SBC
games include outings against two of the top
four teams in the conference's preseason
coaches poll (UL Lafayette, 4th; Troy, 2nd).


NEW FACES: Twenty-three players competed
in their first career game at A-State over

the last two games, including four true freshmen,
eight redshirt freshmen, two sophomores,
seven junior-college transfers (all
juniors) and two juniors . . . . . Additionally, 10
players started their first career game at ASU,
including Dorvus Woods (DL), Justin Robertson
(DE), Walter Moody (CB), Darron Edwards
(CB), Tim Starson(DE), Greg McCall
(DL), Najel Byrd (LB) and Tausean Holmes
(DB) on defense and Anthony Robinson (WR)
and Dwayne Frampton (WR) on offense.

96th SEASON UNDER WAY: Arkansas
State kicked off its 96th season of football on
Sept. 4 at nationally-ranked Auburn. ASU
holds a 413-445-37 record since the inaugural
1911 season and has played in seven bowl
games. A-State did not field a football team
from 1942-44 due to World War II. ASU also
didn't have a team in 1918 as World War I
was ending.

HOME OPENERS: With a 34-20 win over
ULM last week, Arkansas State improved to
8-1 in home openers at ASU Stadium under
head coach Steve Roberts. A-State has now

won its last six home openers. In addition to
ULM, Roberts' teams have also won home
openers over Mississippi Valley State (61-0 in
2009), Texas Southern (83-10 in 2008), SMU

(45-28 in 2007), Tulsa (21-19 in 2002), Tennessee-
Martin (63-6 in 2003 and 56-7 in
2005) and Army (14-6 in 2006).

STRESSING ACADEMICS: The Arkansas
State football team won the Sun Belt Conference
Team Academic Award for the 2009-10
academic year, marking the seventh time over
the last eight years it has accomplished the
feat.

THE TOP 25: Auburn was the 12th ASU opponent
ranked among the nation's top 25
teams at the time of a game with the Red
Wolves under head coach Steve Roberts. Following
is a list of ranked opponents that ASU
has played under Roberts:
No. 2 Alabama (2008), L, 0-35
No. 4 Texas (2007) L, 13-21
No. 4 LSU (2004) L, 3-53
No. 6 Auburn (2006) L, 0-27
No. 13 Iowa (2009) L, 21-24
No. 16 Virginia Tech (2002) L, 7-63
No. 17 Missouri (2004) L, 20-52
No. 18 Nebraska (2009) L, 9-38
No. 22 Auburn (2010) L, 26-52
No. 25 Memphis (2004) L, 35-47
No. 25 Mississippi (2002) L, 17-52


STRONG D: Arkansas State has ranked No.
1 or No. 2 in the Sun Belt Conference and
among the top 50 teams in the nation each of
the last four years in total defense. Below is
a break down of ASU's defensive statistical
rankings for the last four years:
Year SBC Rank National Rank YPG
2009 1 41 340.5
2008 2 46 336.5
2007 1 43 362.3
2006 2 32 309.4

TELEVISION TIME: Arkansas State currently
has eight televised games scheduled for the
regular season, tying the most in school history.
A-State played eight regular-season
games on television last season as well. The
Red Wolves have four league games (UL
Lafayette, ULM, Troy, FAU) televised on the
Sun Belt Network, while the Auburn game
was carried by Fox Sports South. The
Louisville game will be carried by
ESPN3.com, while the Middle Tennessee
game by ESPN2 and the Navy game by CBS
College Sports.
"