Rutgers owns 4th quarter, hands Razorbacks first loss 28-24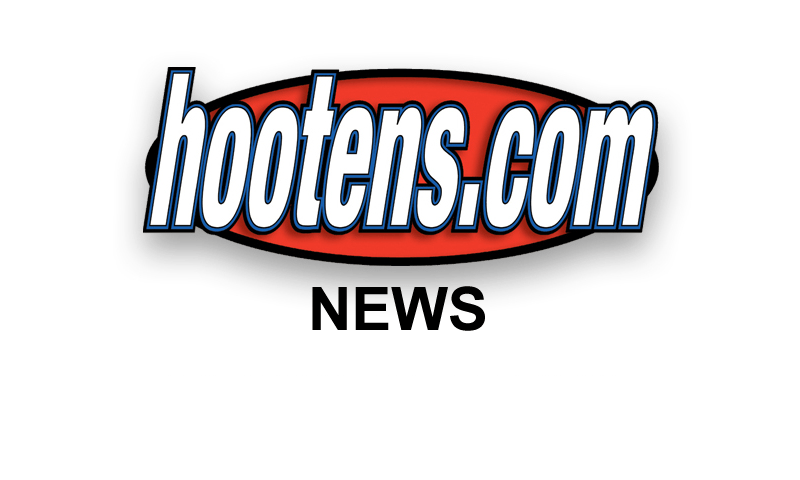 PISCATAWAY, N.J. - Arkansas blew a 17-point lead in the third quarter Saturday and lost 28-24 to Rutgers at High Point Solutions Stadium.
First-year coach Bret Bielema's Razorbacks had dominated the fourth quarter in home victories over Louisiana-Lafayette, Samford and Southern Mississippi.
However, they were throughly outplayed late Saturday, starting with Janarian Grant's 58-yard punt return touchdown with 2:14 left in the third quarter. Rutgers then outscored Arkansas 14-0 in the fourth quarter. Rutgers (3-1) added 33- and 4-yard TD passes by Gary Nova, the same Rutgers quarterback who threw a career-high five TD passes and 397 passing yards last year when the Scarlet Knights defeated Arkansas 35-26.
Grant burned Arkansas again with a 47-yard punt return, setting up the game-winning drive that Nova achieved on fourth-and-12 with his 33-yard connection to Leonte Caroo.
Obviously not very happy with our fourth quarter performance," Bielema said. "I thought our guys were ready to play, which is what you always are concerned about going on the road for the first time, and I thought they handled that and the environment. I thought they did really well there. What I thought happened today is you played well enough to win the game, but a few critical errors basically take that victory away from you. A disappointing thing: we just haven't learned to win those type of games yet, but it is only going to come with experience. We have to obviously take the learning chances we had today and move forward. We played (rotated) eight defensive linemen and they did a nice job in keeping their pass rush, but just obviously not enough in the fourth quarter to make it happen."
Nova, coming off a concussion during last week's victory over Eastern Michigan, quarterbacked every Rutgers down while completing 22 of 43 for 343 yards and three touchdowns. He was intercepted once, a theft that Arkansas cornerback Tevin Mitchel returned for a 26-yard TD and a 10-0 lead with 21 seconds left in the first quarter.
Nova nearly threw another interception that Arkansas linebacker Martrell Spaight couldn't corral with a clear path to the end zone.
Arkansas started its 10-0 first scoring on Zach Hocker's 42-yard field goal. A fourth-down 24-yard trick play pass by Australian punter Sam Irwin-Hill set up the score. Irwin-Hill ran laterally like he would rugby punt but threw to wide-open deep snapper Alan D'Appollonio lined up receiver and eligible wearing a receiver's number.
On another trick play, running back Jonathan Williams completed a 21-yard halfback option pass to tight end Hunter Henry for Arkansas' 24-7 lead at 8:38 of the third quarter.
Backup QB AJ Derby, going the distance with Arkansas starter Brandon Allen out with a shoulder injury, passed a 21-yard TD to receiver Javontee Herndon at 10:01 of the third quarter. Derby completed 14 of 26 for 137 yards without turning it over, but didn't get much help from the ground game Arkansas generated its first three games.
Williams and freshman running back Alex Collins, both exceeding 100 yards rushing their first three games, respectively, were held to 25 yards on 12 carries and 63 yards on 16 carries by Rutgers' defense.
Meanwhile, Rutgers running back Paul James, the nation's leading rusher with 493 yards entering the game, netted 80 yards on 17 carries against an Arkansas defense that was tough against the run and pass. The Hogs rushed in Nova's face most of the day but couldn't make the fourth-quarter stops after Grant's TD punt return seized momentum for the Scarlet Knights.
Rutgers tight end Tyler Kroft, six catches for 133 receiving yards, caught Nova's 15-yard TD just 39 seconds before halftime. Arkansas linebacker Jarrett Lake, whose fumble recovery thwarted Rutger's game-opening drive deep into Arkansas territory, had just been penalized for an automatic Rutgers first down after hitting Nova out of bounds on second and 25.
"Offensively we got a little bit of momentum at the start of the second half," Bielema said of increasing the 10-7 lead to 24-7. "Guys came in and made some nice adjustments. Defensively, in the first half that's what kept our guys in it. Obviously a bad penalty at the end of the half (Lake's penalty followed Chris Smith sacking Nova for a 15-yard loss). We had them probably out of field goal range and that put them right back in the game, and they get a quick touchdown which didn't help anything."
Rutgers lost a potential TD when a ruling on the field was overturned on review that Razorback receiver Julian Horton didn't have possession of the pass he fumbled that Rutgers returned for what was first called a TD.
Arkansas (3-1) opens SEC play Saturday in Fayetteville against No. 10 Texas A&M and Heisman Trophy quarterback Johnny Manziel. That starts an SEC gauntlet on the schedule with the 10th-ranked Aggies, 19th-ranked Florida, No. 12 South Carolina and No. 1 Alabama, the defending national champion.
"It is a tremendous opportunity for us to make a positive step in the right direction," Bielema said of the Aggies and Manziel coming to Reynolds Razorback Stadium. "A&M is a good football team. It's the SEC now. That (Rutgers) loss hurts and is going to sting, but the SEC is what it's all about."
"