Hogs: motivated D; Bequette better; more notes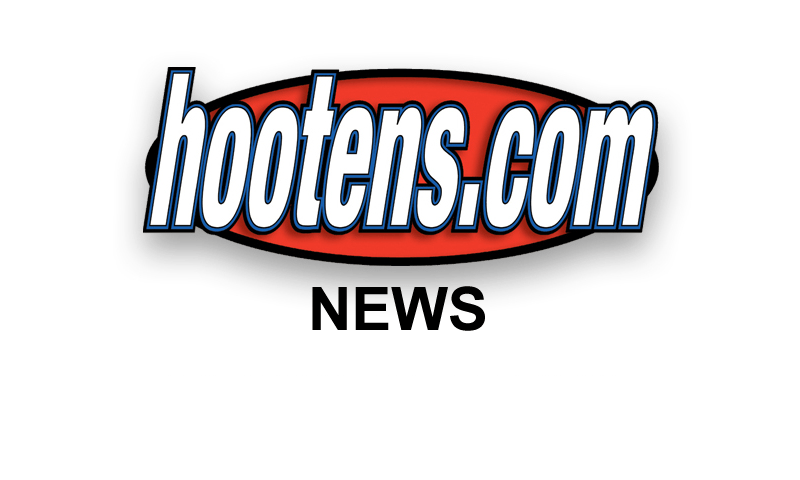 FAYETTEVILLE - Put Bobby Petrino's offense against Nick Saban's defense, and some folks forget about the Arkansas defense and the Alabama offense.
| | |
| --- | --- |
| | |
| | Jerico Nelson |
"That's how it's always been since I've been here," Arkansas senior outside linebacker/safety Jerico Nelson said Wednesday as the Hogs ready for Saturday's SEC opener. "That motivates us to go out and work harder, to prove to everybody that we do have a good defense. It's on CBS. Everybody in the world's watching, so we're going to go out there and try and make our mark."

CBS is nationally televising Saturday's 2:30 p.m. game between the 14th-ranked Razorbacks (3-0) and the third-ranked Crimson Tide (3-0) at 101,000-seat Bryant-Denny Stadium.

Recruited by Petrino's first UA staff, Nelson has weathered 49-14 and 35-7 routs by Alabama in 2008 and 2009 in Fayetteville and Tuscaloosa before the Hogs lost a 24-20 heartbreaker last year in Fayetteville.

"Our first year they blew us out," Nelson said. "Our second year we were close early, then they ended up pushing the lead up a pretty good bit, then last year we had them, but they came back and beat us in the fourth quarter. This year we need to do to them what they did to us at our home. We need to play all four quarters tough. It's going to be a war. So we've got to be tough and make sure we finish."

BEQUETTE UNDER WRAPS
Whether senior preseason All-SEC defensive end Jake Bequette gets to start his final game vs. Alabama remains to be seen. Bequette missed Arkansas' 38-28 victory over Troy last Saturday with a hamstring injury, and what he's doing in the closed practices seems under wraps.

"He is doing more and more every day," Arkansas defensive coordinator Willy Robinson said after Wednesday's practice. "As far as that goes it seems like he is working hard and doing more and more every day."

Petrino was asked on Wednesday morning's SEC media teleconference if Bequette would play Saturday. "We still don't know that," Petrino said. "He keeps getting better, though. He's working hard and getting better every day."

BIG IMPROVEMENT vs. BIG IMPROVEMENT
Petrino and Robinson have said since spring drills that the teams' biggest improvement is its big interior with 308-pound tackle Robert Thomas joining the Razorbacks last spring and 300-plus pound tackles Byran Jones of Junction City and D.D. Jones of Bastrop, La., back healthy after missing spring drills rehabbing from surgeries.

Alabama's biggest offensive improvement lines up right across from them, Robinson said.

"They have great skill people as we know," Robinson said, "but their greatest improvement is how physical they are in their offensive front. We felt going into each year they probably weren't going to be the most physical front we had faced with Mississippi State and Auburn's front. But this offensive front they have is big-time physical, and our players recognize it right away besides having the physicalness of their running backs and tight ends. They are awfully good up front and that's where we have to got sit down there and draw the line and play the game with them."

This will be Robert Thomas' first-ever SEC game, but Petrino thinks the Muskogee, Okla., native and sophomore Coffeyville (Kan.) Junior College transfer is ready for it.

"I think he's gotten better each week," Petrino said. "He's very, very talented. He's very explosive. He's learning to use his hands better. He's understanding the scheme better and he plays with a great motor. I've been very, very happy with Robert."

HOW TEXAS THINKS
For Wednesday's Northwest Arkansas Touchdown Club audience at the Springdale Holiday Inn, R.C. Slocum, the former longtime Texas A&M head football coach and current advisor to Texas A&M's president, outlined the Texas Longhorns' idea of Big 12 Conference participation and lack of revenue sharing.

"When you form a partnership where we are all in this thing together," Slocum said, "you can't have a couple of people say, 'Hooray for me and screw you.'"

Pending disposition of a threatened lawsuit from Big 12 member Baylor, Texas A&M plans to leave the Big 12 for the SEC effective in the 2012-2013 academic year.

Slocum got asked about a maroon (the Texas A&M Aggies' primary color) billboard in Waco, Texas, the home of private Baptist school Baylor.

The billboard, Slocum said, has this commandment: "Thou shalt not covet thy neighbor's conference."

Slocum said the Aggies are "beyond" the political pressures that didn't allow them to join the SEC when they ultimately joined the Big 12 after the Southwest Conference folded in 1996.

"I think we are prepared with what we want to do," Slocum said, "and everything I know the SEC is what we want. This is no knee-jerk reaction but a really in-depth decision."

Whenever the Aggies do join the SEC, Slocum and Arkansas athletics director Jeff Long anticipate the currently non-conference Arkansas-Texas A&M football game at the Dallas Cowboys stadium remaining there through its remaining contract years.

Slocum paid tribute to retired Arkansas athletics director Frank Broyles, attending Wednesday's for guiding Arkansas out of the s Southwest Conference to the SEC by 1991-92.

"I applaud Coach Broyles," Slocum said. "That was a bold step you took. Time has proven that was a very wise decision and we are taking a bold step and following along behind you."

"