hootens.com National D-I Top 25 and this week's predictions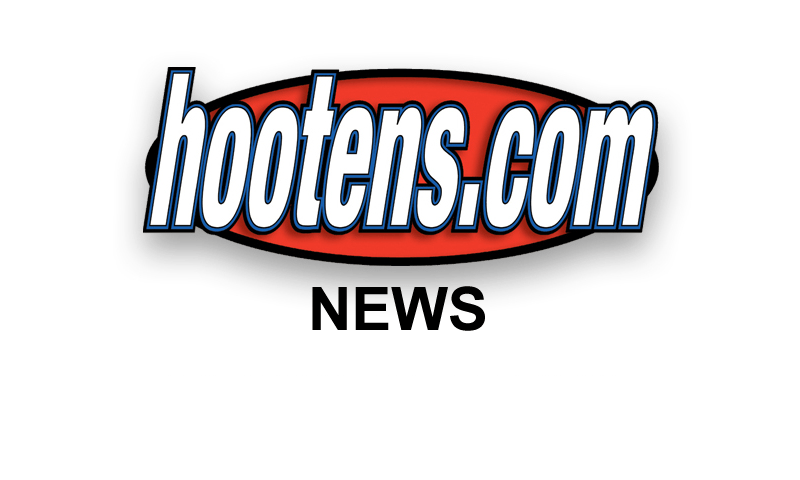 HOOTEN'S TOP 25
1. Ohio State (3-0): OK, so it was against outmanned Ohio University, but 16 straight completions from Terrelle Pryor is impressive against air.
2. Alabama (3-0): A Tide tune-up for Arkansas: Mark Ingram rolls for 48 yards on his first carry of the season, and Alabama's 52-13 win over Duke was the most points scored in 19 years.
3. Boise State (2-0): Overrated? Hmmm, ask Wyoming. One week after losing by 27 to Texas in Austin, Cowboys get blasted at home by Broncos, 51-6.
4. TCU (3-0): Frogs crush Baylor, 45-10, but that's a little deceiving. It was only 35-3 at halftime.
5. Oregon (3-0): Are the Ducks, outscoring three foes by 189-13 margin, that good, or are New Mexico, Tennessee and Portland State that bad? Maybe a road game at Arizona State will help answer that.
6. Texas (3-0): Offense still looks pedestrian, but the defense is downright nasty. Texas held Texas Tech to its lowest yardage output in 20 years.
7. Nebraska (3-0): Three rushers with more than 100 yards against Washington? What year is this, 1996?
8. Oklahoma (3-0): Sooners still wiping the collective sweat off their brow after surviving Air Force scare.
9. Florida (3-0): Gators face Kentucky having won 23 in a row over the Wildcats. So what if it's not basketball, that's still pretty dominating.
10. Arkansas (3-0): No, it's not December and it's not quite No. 1 vs. No. 2. But is the game with Alabama the biggest in Fayetteville since the '69 Shootout?
11. South Carolina (3-0): Beating Furman, even Georgia, is one thing, but how will Steve Spurrier's act play on the road at Auburn?
12. Stanford (3-0): Jim Harbaugh may really have something in Palo Alto. The 68-24 win was the most points scored in 42 years and 3-0 start is the best in nine years.
13. Utah (3-0): Utes will be challenged a little more by San Jose State this week after routing New Mexico, 56-14, but not by much.
14. Auburn (3-0): Masters of the 3-point win - first vs. Mississippi State, and last week in overtime against Clemson. Could be just as close against South Carolina.
15. Arizona (3-0): Wildcats made a late-night statement by controlling Iowa. QB Nick Foles may be the best QB nobody has heard of.
16. Wisconsin (3-0): A blocked PAT in the fourth quarter saved the Badgers against visiting Arizona State.
17. Miami (1-1): Rested Hurricanes hope the turnover bug, which plagued them against Ohio State, doesn't return against Pitt. History says it won't. Miami has won six straight in the series.
18. Iowa (2-1): Ball State should be a nice tonic for that Arizona hangover.
19. Oregon State (1-1): Beavers will have a lot of fans among national title contenders Saturday. They are the last realistic obstacle for Boise State on the way to the BCS title game.
20. LSU (3-0): Five came alive for the Tigers against Mississippi State: five interceptions, five Josh Jasper field goals. Now they welcome tough West Virginia.
21. Penn State (2-1): Joe Pa hasn't lost to Temple in 26 tries, or since he was 60 years old.
22. Air Force (2-1): No shame in losing to Oklahoma in Norman by three points. Falcons continue a road swing at Wyoming.
23. Michigan (3-0): Narrow escapes like a 42-37 win over Massachusetts doesn't help silence the doubts about the Wolverines.
24. Michigan State (3-0): Best wishes to Spartan coach Mark Dantonio, who suffered a mild heart attack hours after the OT win over Notre Dame. And it was Dantonio who called the win-or-else fake field goal against the Irish.
25. West Virginia (3-0): Mountaineers held Maryland to a -10 yards rushing, helped immensely by eight QB sacks.
This Week's I Beat Hooten's Picks:
Alabama at Arkansas: There's always at least one major upset in college football every week. Why not? Hogs will never have a better chance to rock the college landscape...Arkansas 20, Alabama 17 (OT).
Arkansas State at Troy: Too much offense and the home field is tough for ASU to overcome...Troy 42, ASU 17.
Alabama-Birmingham at Tennessee: The Vols are and will continue to struggle this year, but not in this game...Tennessee 38, UAB 20.
Kentucky at Florida: It should be 24 in a row for the Gators in this series, but UF will have to earn it...Florida 31, Kentucky 21.
Georgia at Mississippi State: Mark Richt quiets his growing critics - at least for a week...Georgia 28, Mississippi State 24.
Fresno State at Ole Miss: Fresno State will go anywhere to play anybody. Upset is possible, but Rebels should hold on...Ole Miss 24, Fresno State 20.
West Virginia at LSU: First meeting ever between the two teams. A win for LSU would be a momentum shot heading into the heart of its SEC schedule...LSU 23, WV 14.
Wake Forest at Florida State: Demon Deacons have fallen on hard times. Gave up 68 points to Stanford last week...Florida State 45, Wake Forest 28.
Stanford at Notre Dame: Chip Kelley's rebuilding plan did not include going 1-3 in the first four games...Stanford 35, Notre Dame 27.
"