Hogs: Bielema responds, dismisses Kingsbury remarks; DC Smith takes blame; notes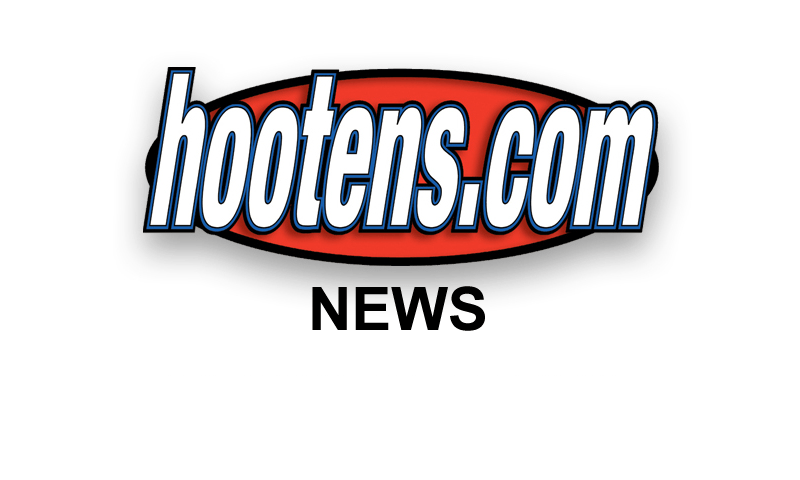 | | |
| --- | --- |
| | |
| | Hog HC BRET BIELEMA |
FAYETTEVILLE - Arkansas coach Bret Bielema said Monday that he and Texas Tech coach Kliff Kingsbury have not conversed since their brief handshake after Tech's 35-24 victory Saturday night at Reynolds Razorback Stadium.

"We weren't talking before," Bielema said, "and probably won't talk now."

Kingsbury is a Spread formation advocate whose Red Raiders were beaten 49-28 by Arkansas last season. After his 3-0 Red Raiders won Saturday night, Kingsbury ripped Bielema to media concerning Bielema addressing the Texas High School Coaches last summer about his pro-style power offensive philosophy

"He," Kingsbury said referring to Bielema, "stood up and said, 'If you don't play with a fullback, we'll kick your ass. If you throw it 70 times a game, we'll kick your ass."

Kingsbury then referenced Arkansas, which lost 16-12 the previous week to Spread formation Toledo and meets 14th-ranked Texas A&M, another Spread operator, in their SEC opener Saturday night at the Dallas Cowboys AT&T Stadium.

"He just got his ass kicked twice in a row and probably next week by A&M as well," Kingsbury said. "So, that did feel good."

Bielema was asked Monday if Kingsbury's postgame comments caught him off guard.

"Yeah, just because, you know, in this profession, you handle certain things in a certain way," Bielema said. "I didn't reference Texas Tech. If we start digging into what people say at coaches' clinics, and trying to use that as motivation, it's going to be a very, very weird world."

Bielema said last year after Arkansas trounced Tech that he and Kingsbury just moved on to their next game.

"If that (Saturday's game in Fayetteville) was an ass-kicking, I'd love to see what last year was," Bielema said. "Move on from it. I'm happy he got to vent and feels a lot better. As a coach who's been in it for 10 years, I know better than to worry about somebody that's been it for a couple years that is .500. So, we'll just go forward."

Kingsbury, 36, is slightly above .500 at 15-13 into his third year at Texas Tech.

Though 11-17 into his third year at Arkansas, the 45-year-old Bielema is 79-41 overall after going 68-24 with three Big Ten titles coaching Wisconsin from 2006-20012.

CORNELIUS OUT INDEFINITELY
Bielema and his 1-2 Hogs go forward into Saturday's 6 p.m. ESPN-televised game against the 3-0 Aggies minus sophomore receiver/punt returner Jared Cornelius.

Cornelius had surgery Sunday to repair the arm he broke in two places after catching a 34-yard pass against Texas Tech.

"Don't know if we'll have him back yet this year or not," Bielema said.

Cornelius has not redshirted so he would be eligible for a hardship restoring 2016 sophomore eligibility.

Arkansas already has two wideouts, senior Keon Hatcher and sophomore Cody Hollister, possibly out the entire season. Each broke a foot and had surgery last week.

Junior Drew Morgan (10 catches for 148 yards and two touchdowns) has assumed much of the wideout burden.

Now senior quarterback Brandon Allen must look to wideouts Jojo Robinson, a redshirt freshman suspended last spring for the first half of the Toledo game, Kendrick Edwards, a sophomore suspended last spring, and junior college transfer Dominique Reed, suspended for the Toledo game.

Against Tech, Edwards caught two passes for 32 yards and Robinson caught a 13-yard pass.

"Kendrick going out there and having a couple of catches, I thought looked fast and played fast," offensive coordinator Dan Enos said Monday. "Jojo went out there and did a good job. Drew Morgan continues to play well. We've just got to continue to get different guys ready."

WALKER CAST AS MAYBE
Reserve tailback/fullback Kody Walker, missing the Tech game because of breaking a hand against Toledo, may be able to play fullback against A&M with a cast , Bielema said.

SMITH TAKES BLAME
Arkansas' defense didn't suffer any injuries against Tech, but its pride hurts.

The Red Raiders amassed 486 yards total offense, including 315 passing yards and two TDs and 171 yards and two TDs rushing and consistently converted on third down.

"I thought our offense and our kicking game did a great job, good enough to win that football game," defensive coordinator Robb Smith said. "We didn't hold up our end of the bargain, and that's a tough pill to swallow."

Smith was pleased with freshman Dre Greenlaw's first start at weakside linebacker (nine tackles) enabling junior and fellow Fayetteville High grad Brooks Ellis (12 tackles) to move back to middle linebacker, which he played the last two years.

NIGHT GAME IN KNOXVILLE
The SEC announced Monday that the Arkansas vs. Tennessee game Oct. 3 in Knoxville, Tenn. will kick off at either 6 or 6:30 p.m. on ESPN, ESPN2 or the SEC Network.




"