Class 5A - Week 4 - 2015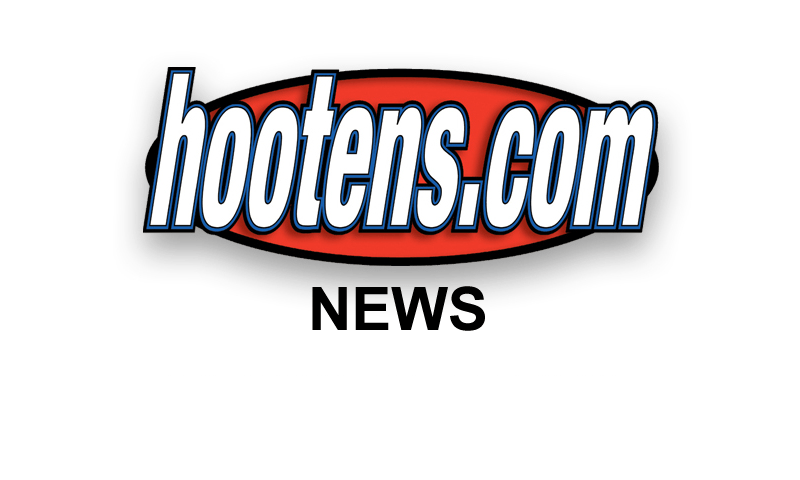 Hootens.com Rankings
Class 5A, Week 4, 2015
Copyright Hooten Publishing, Inc.

1. Pulaski Academy (3-0)
2. LR Christian (3-0)
3. Batesville (1-2)
4. Hot Springs (3-0)
5. Morrilton (2-1)
6. Watson Chapel (0-3)
7. Sylvan Hills (3-0)
8. Camden Fairview (1-2)
9. Blytheville (2-1)
10. Hope (2-1)
11. Maumelle (1-2)
12. HS Lakeside (2-1)
13. LR McClellan (2-1)
14. Wynne (0-3)
15. Vilonia (2-1)
16. Forrest City (2-1)
17. Beebe (1-2)
18. Nettleton (2-1)
19. Greenbrier (1-2)
20. Farmington (2-1)
21. Harrison (1-2)
22. De Queen (1-2)
23. Mills (1-2)
24. Magnolia (1-2)
25. Greene County Tech (1-2)
26. Jacksonville (0-3)
27. White Hall (0-3)
28. Clarksville (1-2)
29. Paragould (0-3)
30. Valley View (0-3)
31. LR Fair (0-3)

GAME OF THE WEEK
No. 4 Hot Springs at No. 6 Watson Chapel

Hot Springs' 17-point win over Watson Chapel last season sparked the Trojans' run to the conference title. Undefeated Hot Springs has beaten Class 6A Lake Hamilton and Class 4A Mena and Arkadelphia by a combined 21 points this season. Trojan senior Cleo Floyd has rushed for more than 400 yards this season, including 25 carries for 170 yards in last week's 31-21 triumph at Arkadelphia. Floyd generated 352 all-purpose yards against Watson Chapel a year ago. Filling in for QB Ethan O'Riley, backup Korey Wasson ran for the winning TD with six seconds left two weeks ago against Mena, and he ran for a pair of second-half TDs at Arkadelphia.

Winless Watson Chapel has lost to powerful Batesville, Nashville and Pine Bluff this season. The Wildcats allow 48 points per game, and Nashville's QB tallied almost 571 yards and seven touchdowns in last week's 69-48 loss. "We are starting fresh and have to reset mentally," Watson Chapel coach Jared Dutton said. Senior end Isiah Jones caught eight passes for 140 yards and ran for 70 yards on jet sweeps against Nashville, while senior Trey Cole tallied more than 200 all-purpose yards. Sophomore Jakobi Jackson emerged as Watson Chapel's QB the past three weeks. Jackson completed 15 of 25 passes for 296 yards and four TDs a week ago.

TV SHOW
Hooten's Arkansas Football TV show airs on KATV (Channel 7) at 11 a.m. Saturday's this fall.

LAST WEEK
Hootens.com correctly predicted 23 of 29 games (79 percent). For the season, Hootens.com has correctly predicted 58 of 80 games (73 percent).

WEEK 4 PREDICTIONS (favored team in CAPS followed by point spread)
5A CENTRAL
LR MCCLELLAN (2) at Beebe: LR McClellan beat Beebe 30-22 last season but had to forfeit the win a month later. Lion junior Pierre Strong ran for 102 yards and swiped a key interception in last week's 16-point win at previously unbeaten Lonoke. Beebe lost to Lonoke by 17 points in Week 2. Beebe's offense continues adjusting after Jovaughn Wyrick broke his leg two weeks ago. Watch highlights of Beebe's Week 3 loss to Vilonia here.
JACKSONVILLE (21) at LR Fair: For the second straight season this is a battle of winless teams. Jacksonville trailed LR Christian 42-0 early in the second quarter last week.
SYLVAN HILLS (20) at Mills: Sylvan Hills has beaten Mills five of the past seven meetings since the teams moved in the same conference in 2008. Bear coach Jim Withrow compiled a 28-44 record in seven years at Mills before going to Sylvan Hills in 2007. Sylvan Hills junior QB Jordan Washington passed for 138 yards and three TDs and ran for 124 yards and a score in last week's 33-point win at Newport.
Jennings, Mo. at PULASKI ACADEMY (35): The Jennings (Mo.) Warriors are 2-3 this season and usually dress 30 players. Pulaski Academy sophomore QB Layne Hatcher completed 22 of 27 passes for 535 yards and seven TDs in last week's 31-point win over Warren.

5A EAST
BATESVILLE (7) at Nettleton: Nettleton hasn't beaten Batesville since 2000. Nettleton gave up more than 400 yards in last week's one-point win at Class 6A Mountain Home. The Raiders stuffed Mountain Home's fourth down attempt with four minutes left, then drove 51 yards for the winning TD, capped by sophomore Detavion Turner's TD run. Turner finished with 132 yards. Batesville has lost consecutive games in the fourth quarter to Class 6A Jonesboro and Searcy.
Blytheville at WYNNE (1): Blytheville has won five of its past six non conference games, but the Chickasaws haven't beaten Wynne since 2009. Wynne lost to Marion by three points in Week 1 and Blytheville lost at Marion by three points last week. Blytheville senior Isaac Kelly intercepted three passes a week ago. Wynne has led in the second quarter or second half of every game this season.
Greene County Tech at FORREST CITY (10): Forrest City has rallied in the fourth quarter for victories the past two weeks. The Mustangs scored two late TDs two weeks ago at Dollarway and last week ran out the clock in the final five minutes of a four-point triumph over West Helena. Greene County Tech hasn't beaten Forrest City since 2011.
Valley View at PARAGOULD (3): Valley View has won all three meetings between these teams by a combined 103-42. But the Blazers have won just once since beating Paragould 7-0 last season. Valley View led CAC in the second quarter last week, trailed by two points in the third quarter but lost by 36 points.

5A SOUTH
CAMDEN FAIRVIEW (3) at HS Lakeside: Camden Fairview has beaten the Rams by a combined 221-72 the past five seasons. Camden Fairview QB Logan Reed threw three TD passes in last week's 34-29 setback at Dollarway. HS Lakeside running back Colt Housley ran 35 times for 226 yards and two TDs and threw for another in last week's 14-point win over Malvern.
De Queen at HOPE (14): Improved De Queen plays hard, but get match the speed of most opponents. Hope senior end and Arkansas Razorback commit McTelvin Agim made five tackles and a sack, and ran for three TDs in last week's 25-point win over rival Prescott.
Hot Springs at WATSON CHAPEL (1): Hootens.com Class 5A Game of the Week.
Magnolia at WHITE HALL (2): Magnolia has lost three straight to White Hall since the teams joined the 5A South in 2012. But the Panthers usually play White Hall tough, trailing by a TD at halftime two years ago and losing by 10 points in 2014. Sheridan ran for almost 400 yards last week against White Hall. Senior Clay Dickerson emerged as the top QB of the past two weeks.

5A WEST
Clarksville at VILONIA (14): Vilonia has improved as much as any team in the state since Week 1. Eagle junior QB Luke Gordon has passed for 403 yards the past two weeks against Beebe and Harding Academy. Clarksville gave up 69 points in the first half last week against Class 4A No. 1 Dardanelle. Watch highlights of Vilonia's Week 3 win over Beebe here.
Farmington at LR CHRISTIAN (24): LR Christian led Jacksonville 42-0 with more than nine minutes left in the second quarter Week 3. Warrior junior Alex Hui returned the opening kickoff 80 yards for a TD. Farmington gave up 33 points in the opening two games (wins over Farmington and Huntsville) but surrendered 32 points in last week's 20-point loss at Class 7A Van Buren.
MORRILTON (3) at Greenbrier: Greenbrier has won four of the past six in the series, but Morrilton has won two straight by a combined 67-27. Morrilton led Class 6A Searcy in the fourth quarter last week before giving up two late TDs in a 39-35 setback. Greenbrier mustered just 152 yards (QB Harold Ross sacked 10 times) in last week's 38-0 loss to Benton. Watch highlights of Morrilton's Week 3 loss to Searcy here.
Harrison at MAUMELLE (2): Maumelle has surrendered 115 points the past two weeks in losses to Monroe (La.) Neville and Class 4A Fountain Lake. The Hornets' 13-point win last season at Harrison turned the season, according to former coach Mike Buchan. Harrison trailed Alma 36-0 in the second quarter a week ago.